September 11, 2023
She likes things to be simple, but interesting… Anything for a good experiment!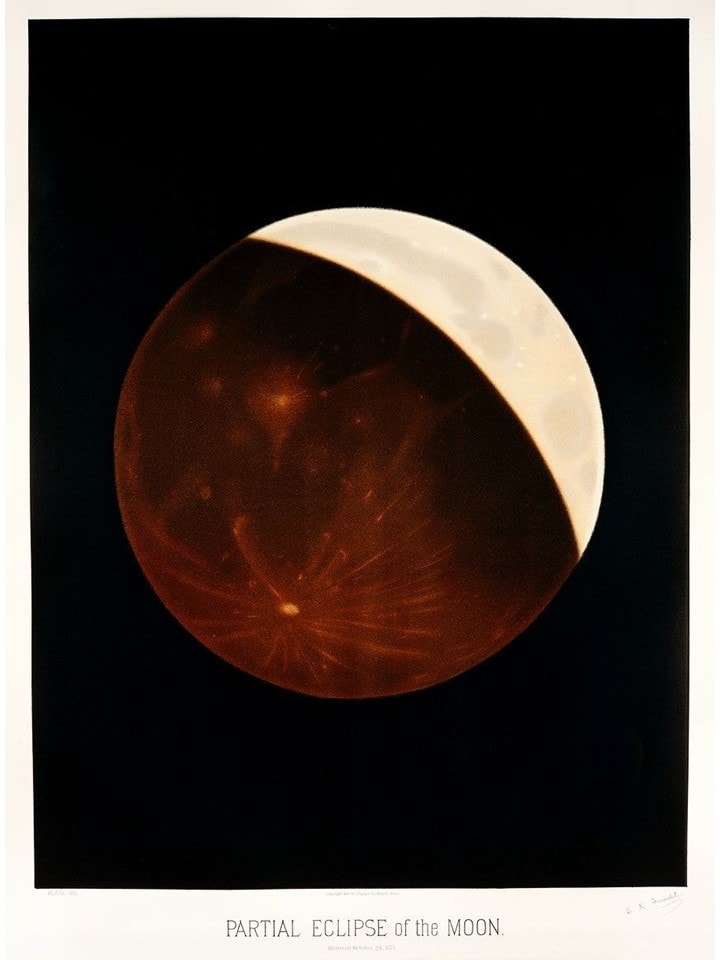 So when she was told that she would have 2 weeks access to the data regarding the varying distances to the moon, she knew that she packing would be a chance to try out some interesting things!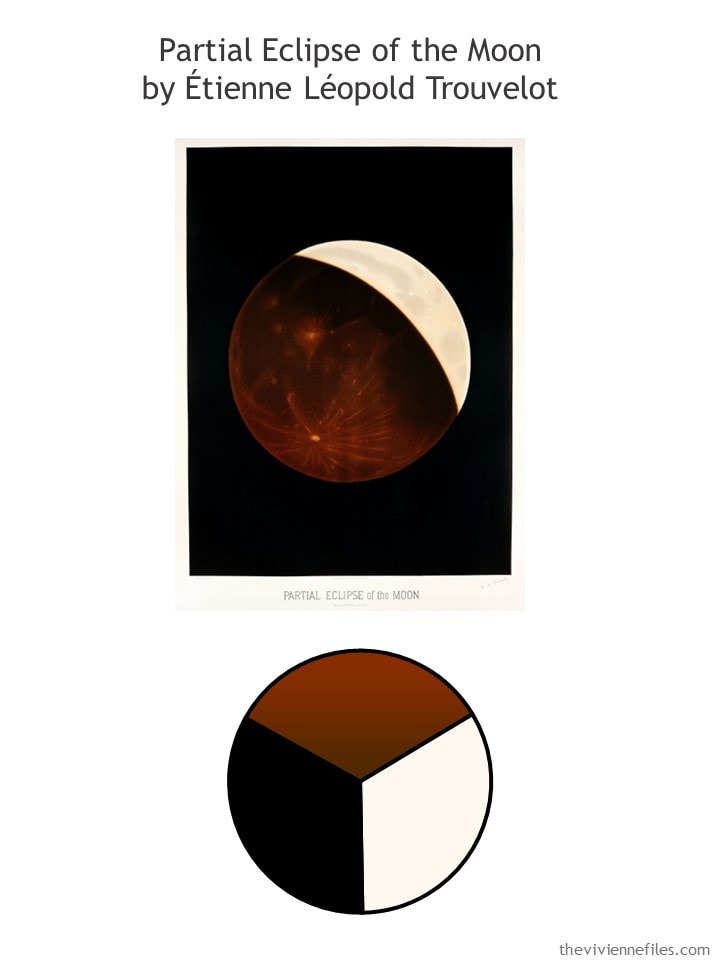 There will be at least a dozen other scientists at the University, working toward an accurate measurement of the vacillations of the earth's axis. It's fascinating, really!
While she's concentrating on numbers, and distances, and appearances, she decides that she will pack a 3-color wardrobe, and experiment with how she gets dressed each day. She's hopeful that she will arrive at a firm conclusion about what "outfit proportions" she prefers!
Realistically, she knows that she can combine garments in a variety of ways, but that doesn't mean that she prefers all of the various combinations!
She's thrilled to pieces that she's not staying in a dorm! Staying in a hotel with laundry services (and room service!) will make this trip more leisurely than sharing a room with a stranger, sleeping on a cot, and showering down the hall…
Packing this is such a breeze: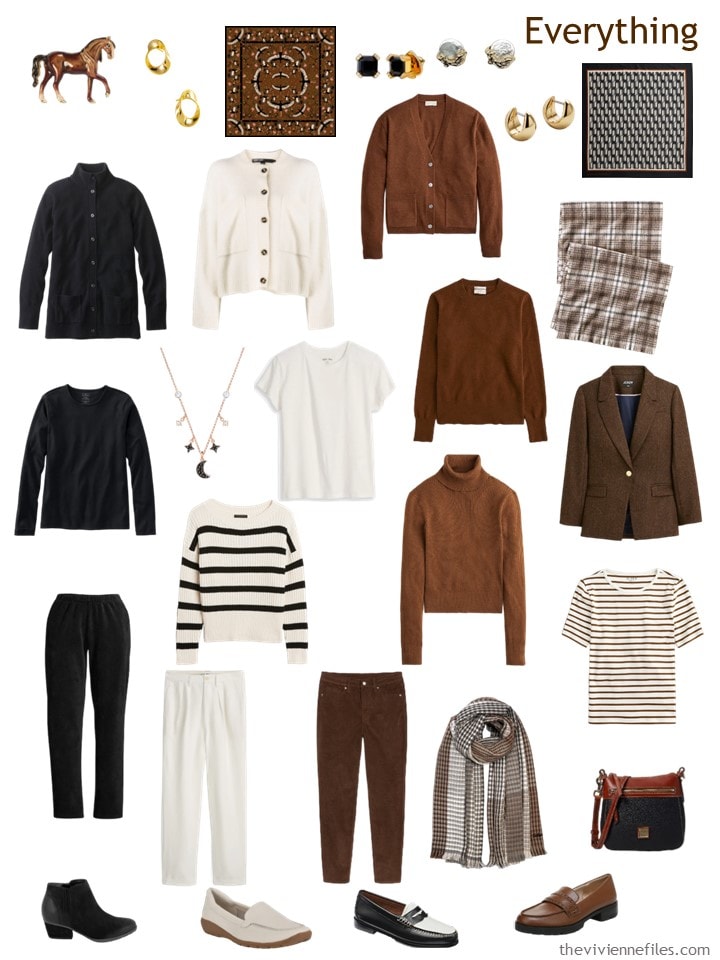 On the train, she mulls over her outfit options – monochromatic?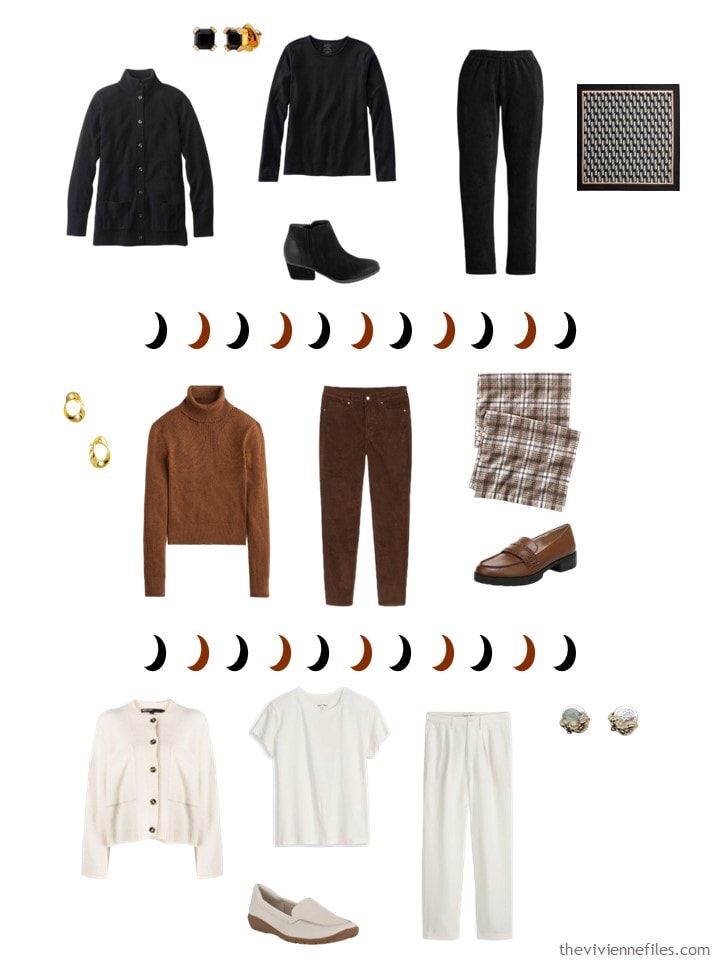 Maybe "suit-like" outfits with a matching pants and cardigan, and a contrasting shirt?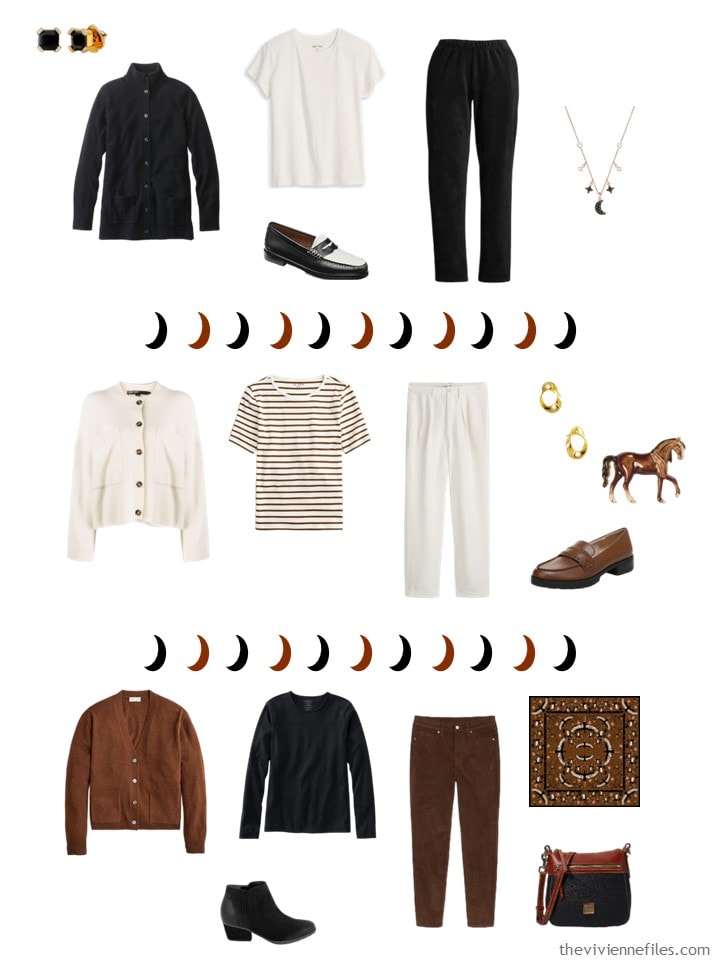 Twinset-like ensembles with "almost matching" 2nd layers and tops, and contrasting pants?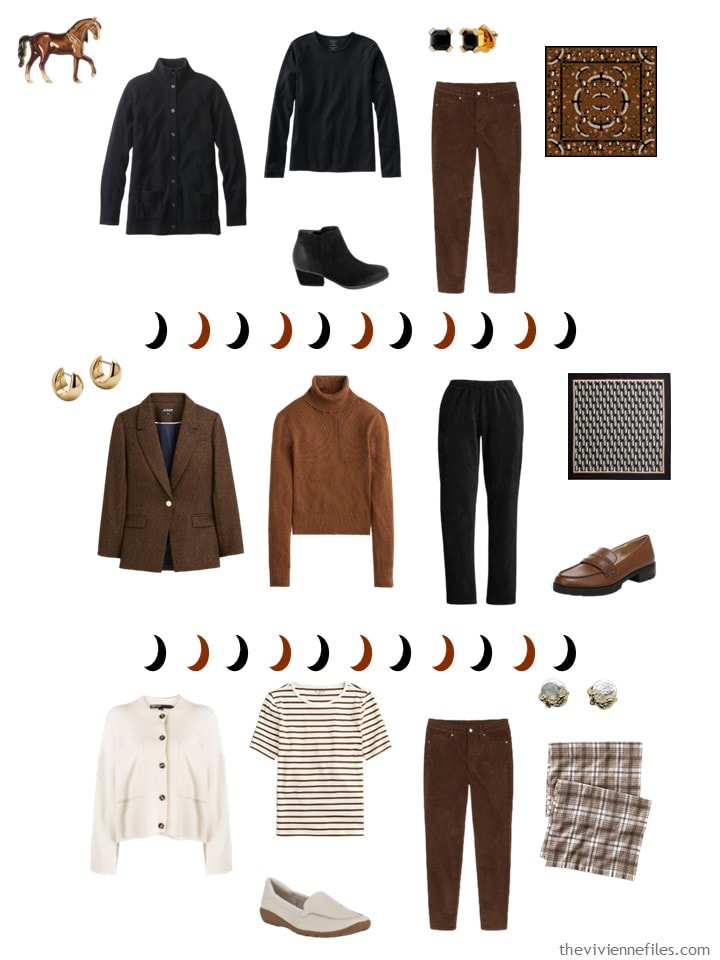 Or columns of matching top and pants, with a contrasting 2nd layer?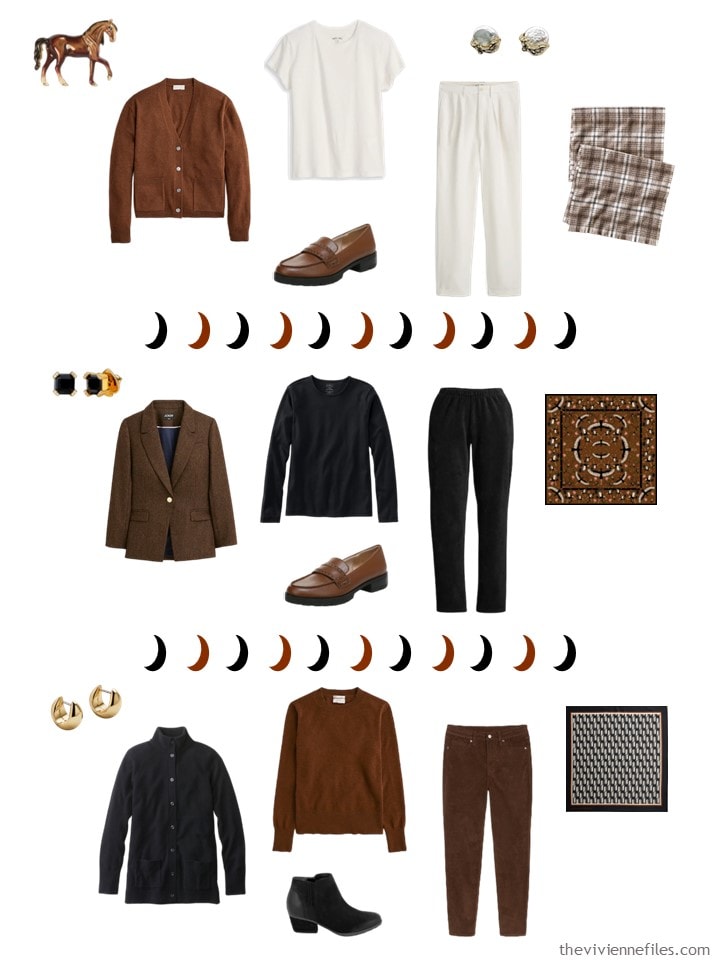 The moon statistics may or may not give her the information that she wants, but she is optimistic that she will learn a little bit about her own tastes and preferences. That's worth a lot!
love
Janice
p.s. Twelve years ago, in the very early days of The Vivienne Files, I pondered the necessity of a little black dress, and suggested some things that might suit you better…