April 2, 2015
Recently, someone wrote to me with an excellent question: she had narrowed down her wardrobe colors to black, white and beige, but wasn't sure how to combine these colors. Specifically, she was concerned about what percentage of each color could be in an outfit and still be balanced.
A question for the ages, really. There are limitless possibilities for combining simple colors. So I decided to put together the most simple outfits in those three colors, and see how the proportions felt.
For starters, I picked a plain tee shirt, jeans, and a classic cardigan in the three colors my friend mentioned. From these 9 garments, there are 27 possible 3-piece outfits, as well as an additional 9 2-piece outfits. Imagine the complexity if I add in tank tops, long-sleeved shirts, skirts, capris…
I've put together all 27 outfits, and numbered them for our reference purposes. I started with the "solid column" of a matching tee shirt and jeans, with the cardigans.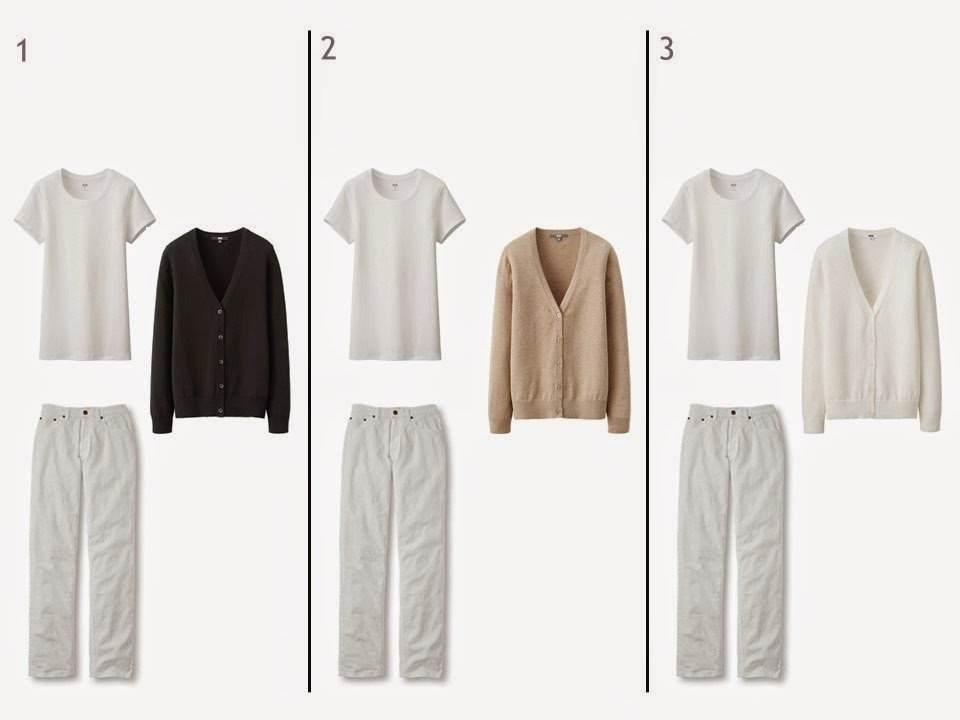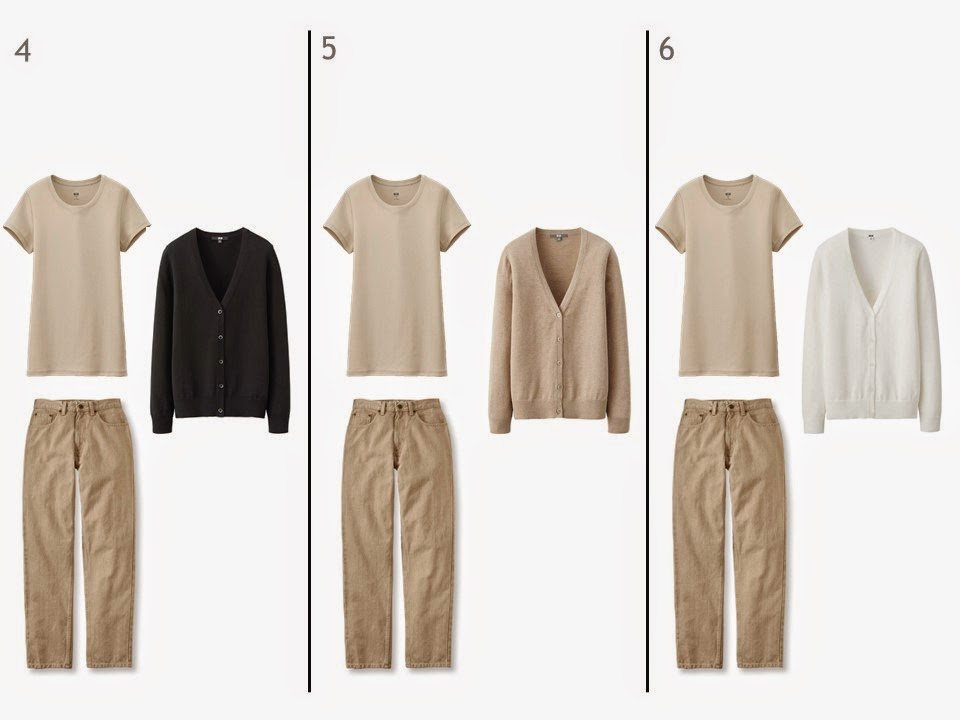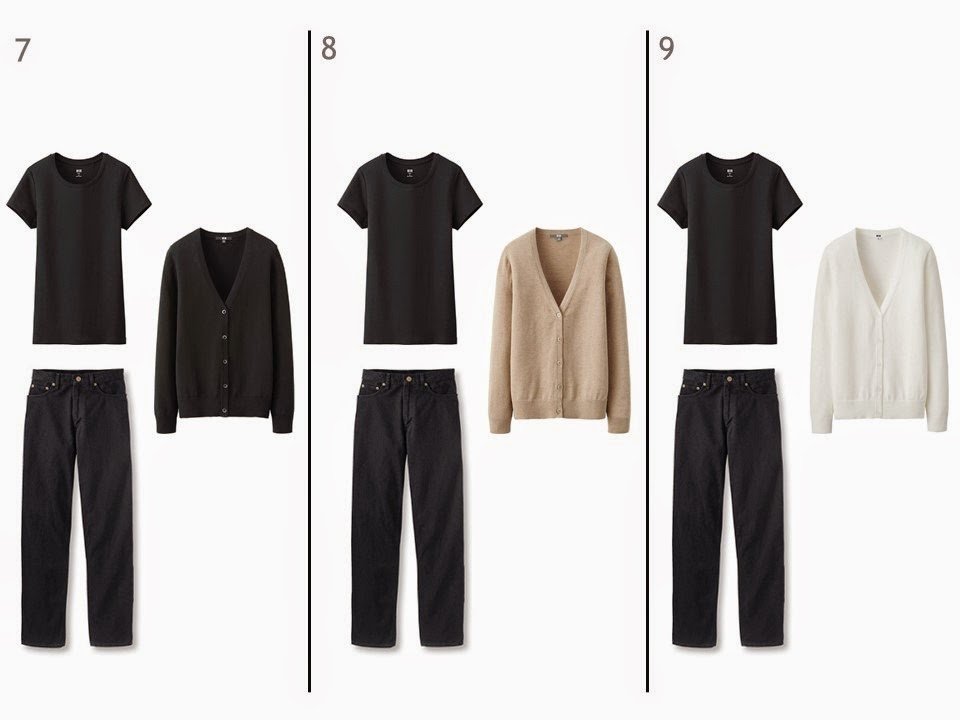 Next, I've put together the "suits" of matching cardigan and jeans, with the contrasting tee shirts.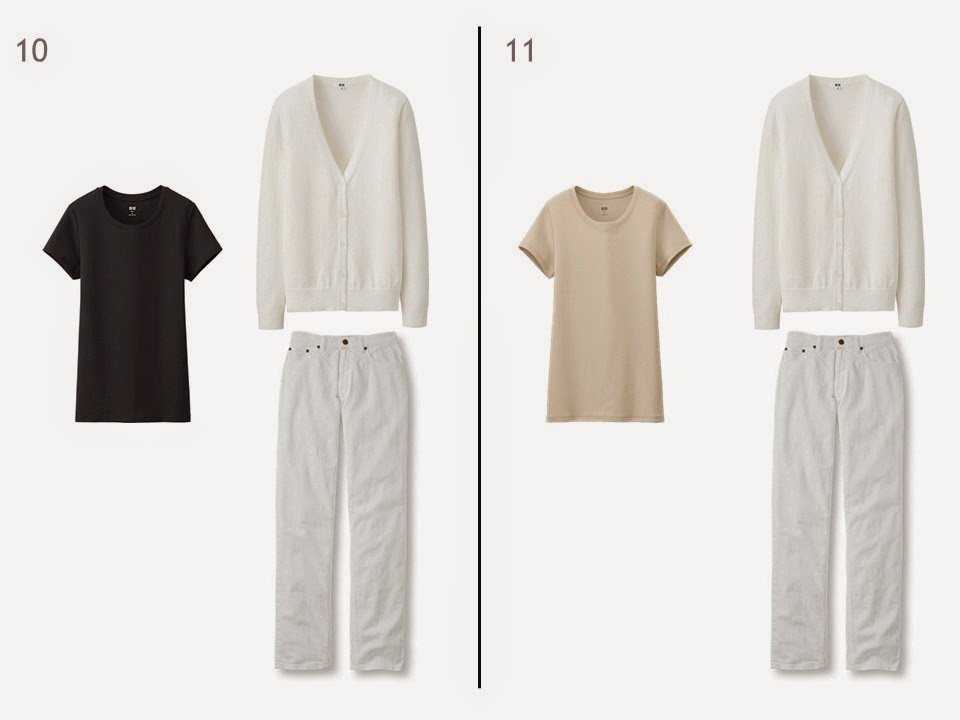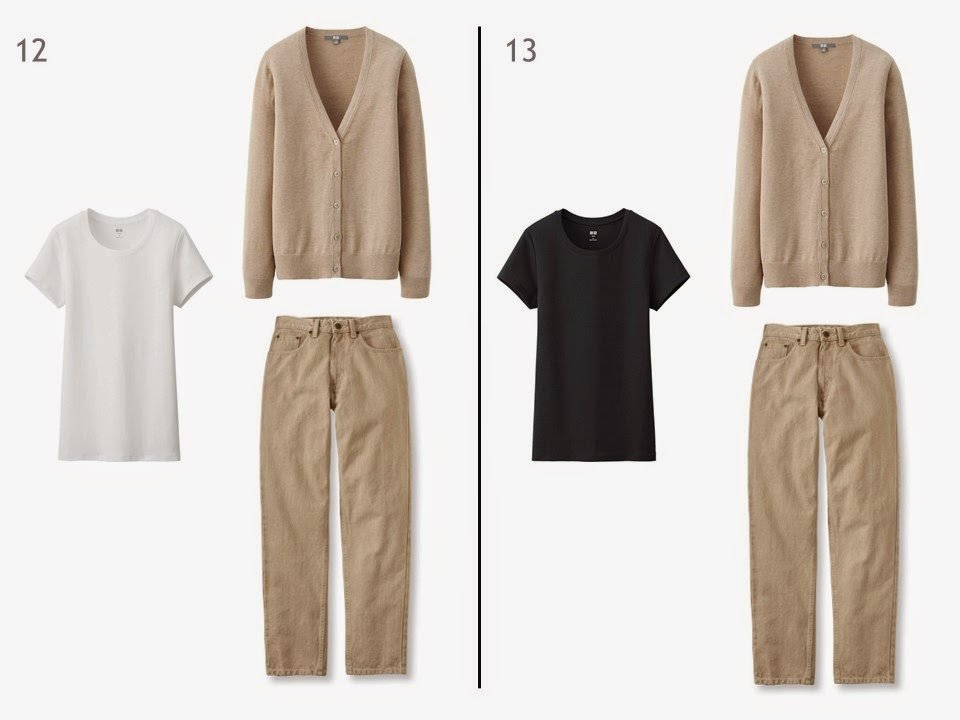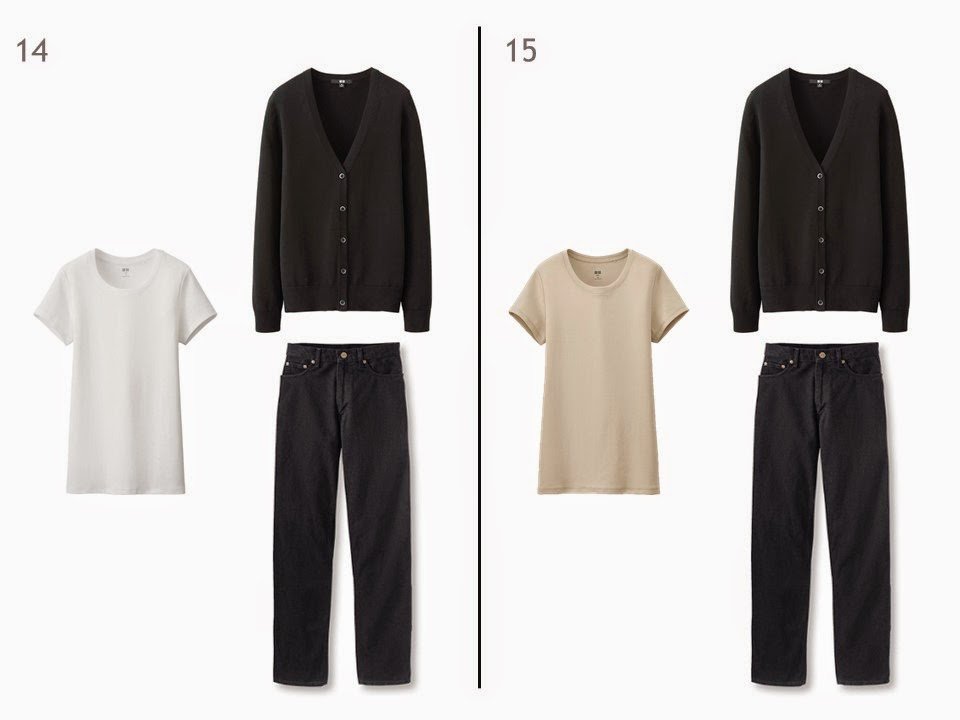 And the last outfits are mixes of two or three colors. Some of these outfits have a "twin-set" effect from the matching cardigan and tee shirt, and other outfits just plain have three different colors in them.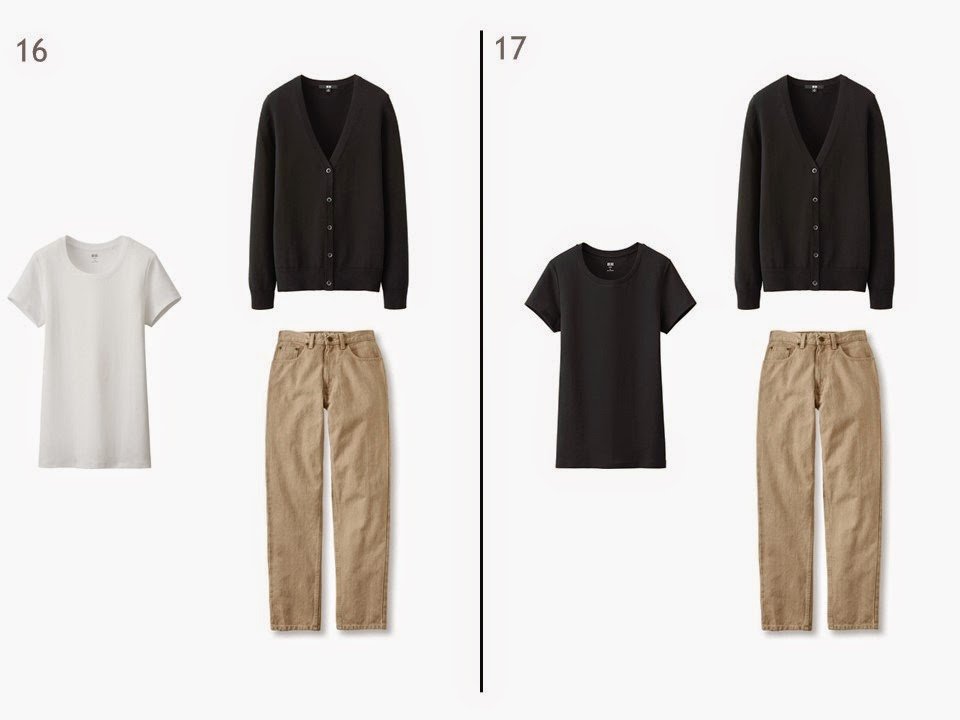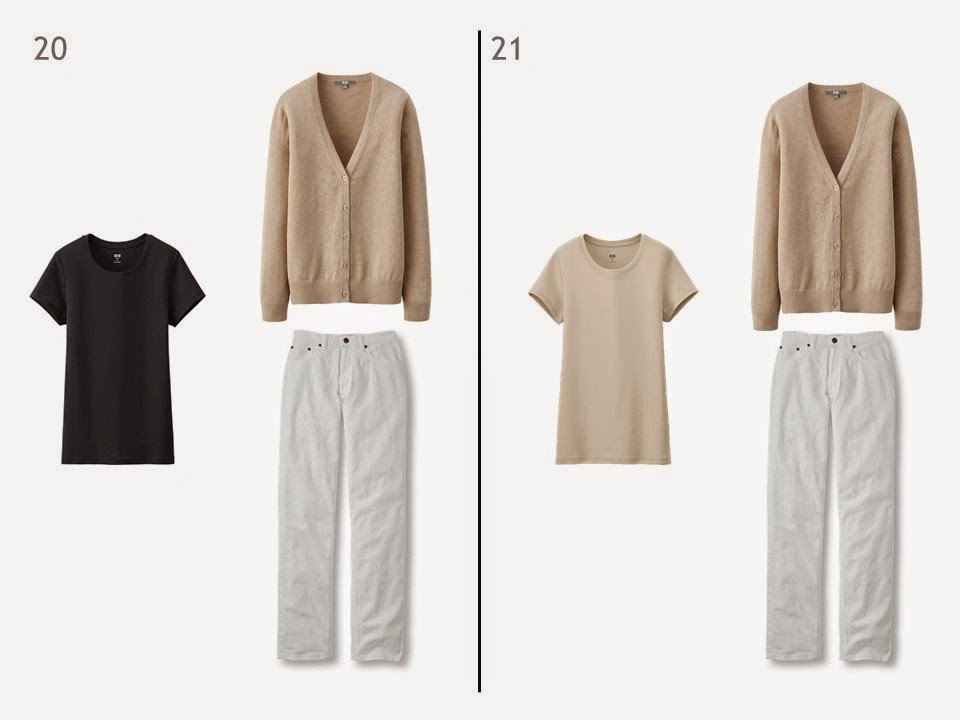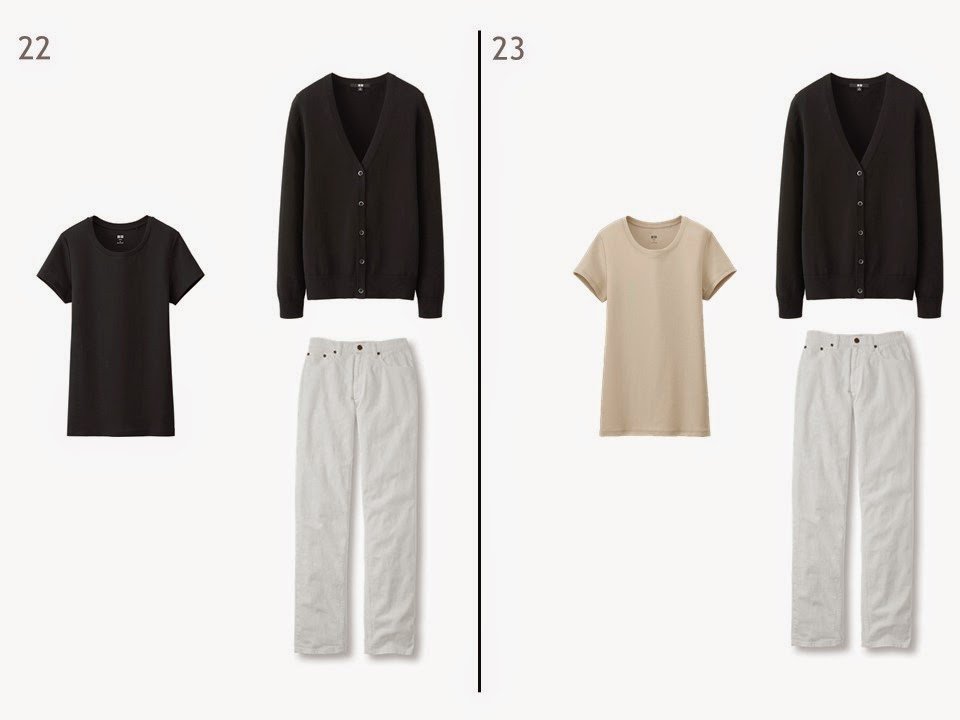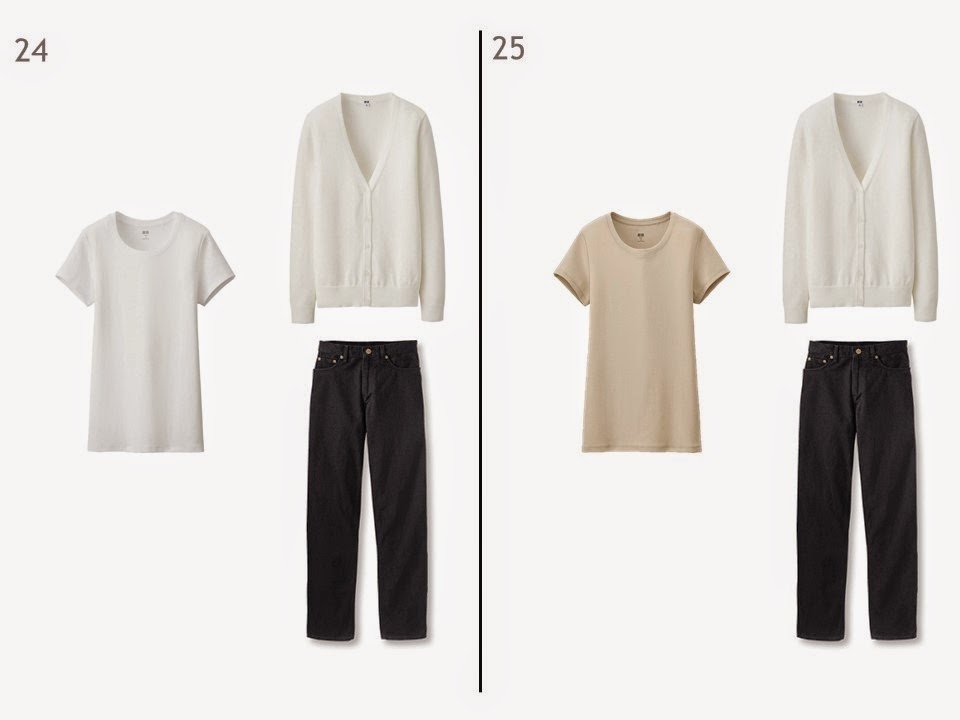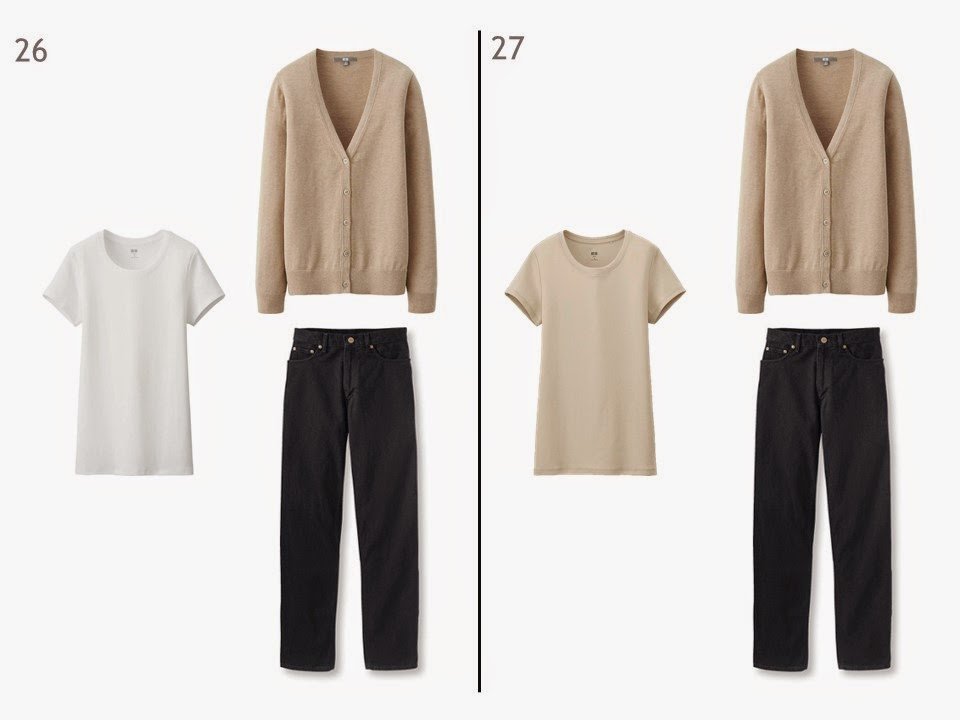 Any of these outfits could be worn, as is, without any apologies to anybody, assuming that jeans are appropriate where you're wearing them. But I'm curious to know which of these combinations "feel" most comfortable to you, or which would feel awkward.
Tomorrow, I'm going to put some accessories on these outfits, to see how the balance improves or shifts with a little bit of a tweak!
love,
Janice
PS – For those of you who like to read ahead, here are all the articles in this "Color and Proportion" series:
Step 1: How Color Affects the Balance of an Outfit