April 3, 2015
For this 2nd step in my pondering about proportion, I want to introduce some shoes into the equation, as well as a solid-color scarf. I didn't find that I felt the scarf was "necessary" as often as I had expected – sometimes a pair of shoes made enough difference in the proportion of the outfit that the scarf, while fun, might be superfluous.
For these first two outfits, shoes that matched the cardigan lent enough "gravity" to the outfit that I didn't really reach for a scarf. Out fit 3 is more problematic – in screaming hot weather, white sandals might work, but white shoes made this look really "uniform", in the medical profession sense. Maybe the beige scarf and loafers would be better?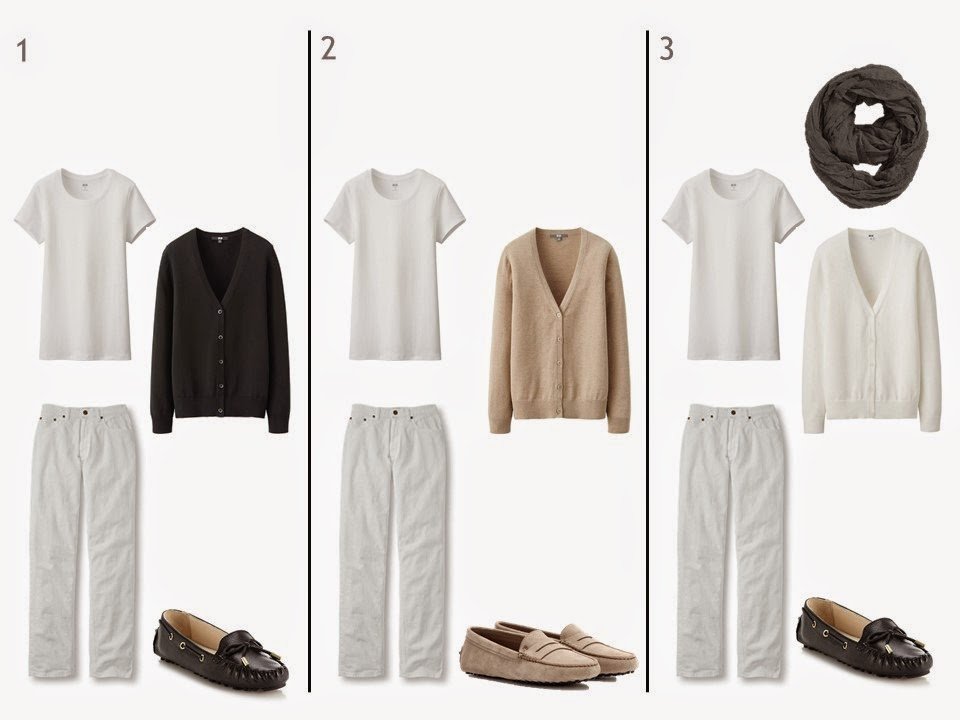 These outfits felt a lot easier to wear when shoes were added! Scarves might add something, but I opted to just show how much the shoes helped with #4 and 6.
Here again, a shoe that picked up the color of the cardigan provides a sense of intentionality to the color combination that was missing when shoes weren't shown.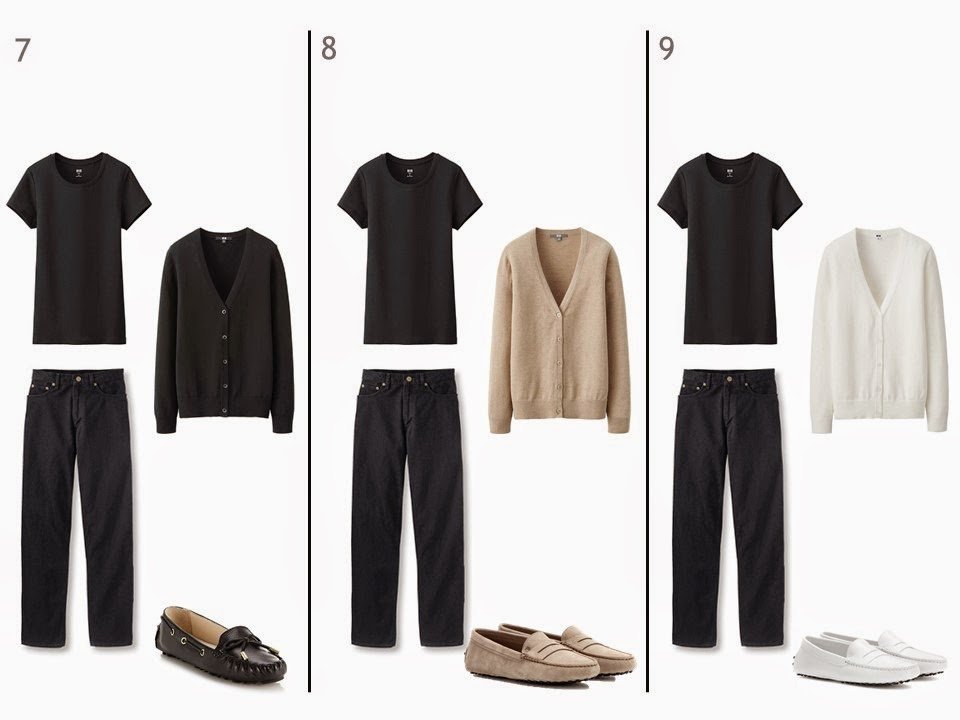 Same general idea – the accent color garment now looks more "on-purpose" when a 2nd item in the outfit is the same color…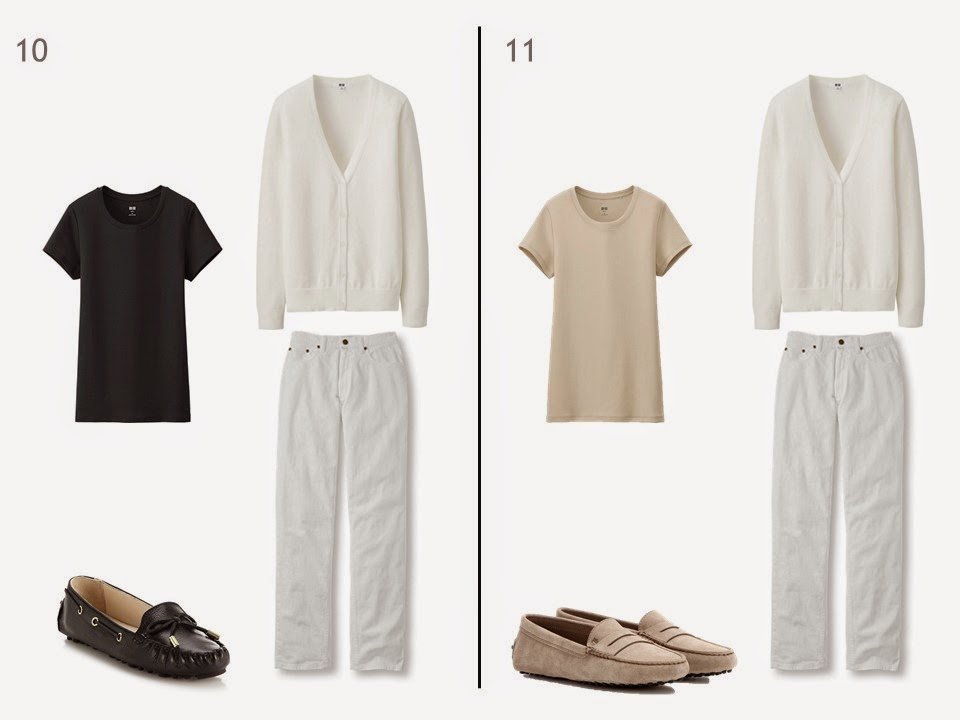 BUT!!! The white shoes, with outfit #12, just looked plain silly… I can't explain why, I just didn't like the ensemble…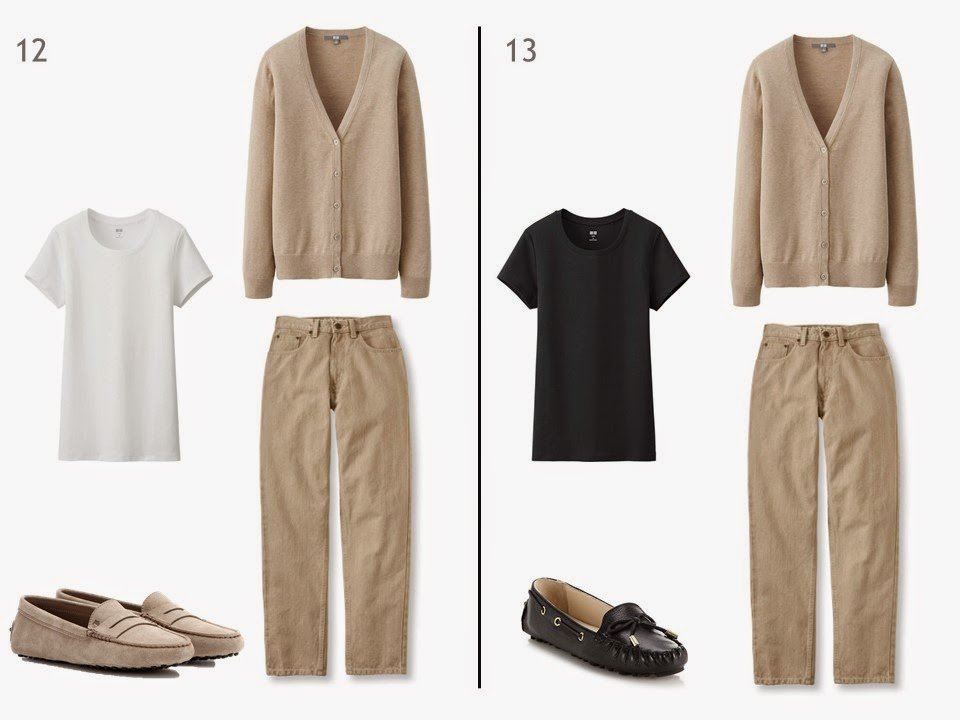 Same story here, there's no way the white loafers were going to please me with outfit #14. but the beige with outfit #15 are fine. White shoes are really tough…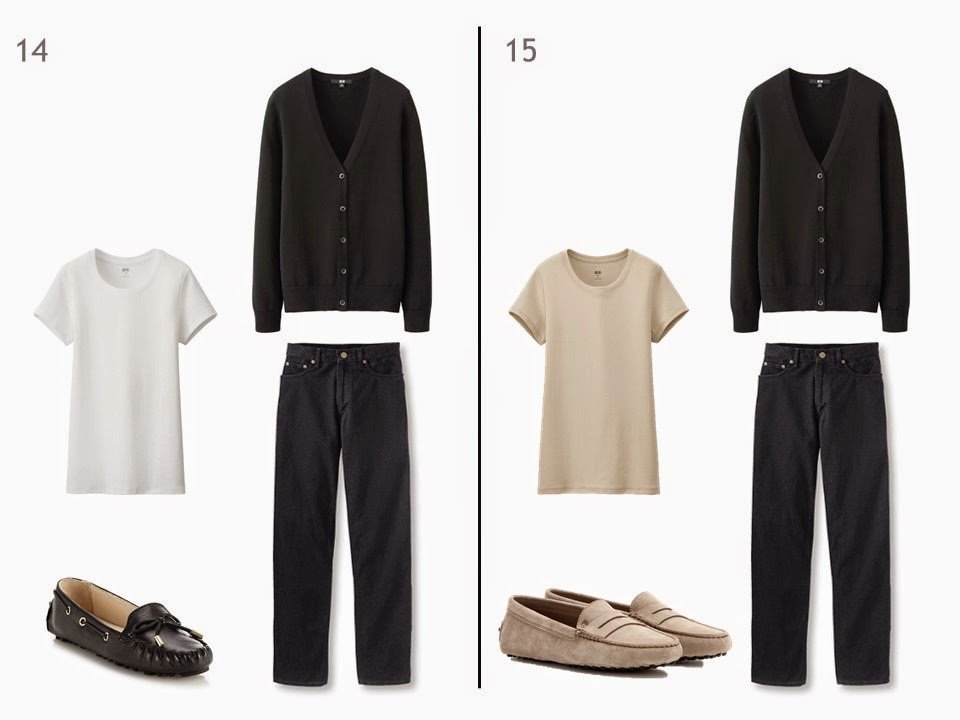 Now we get to the 3-color outfits, which most of us felt were the most awkward. I think the black shoes help with #16, although it's still not really as "together" #17.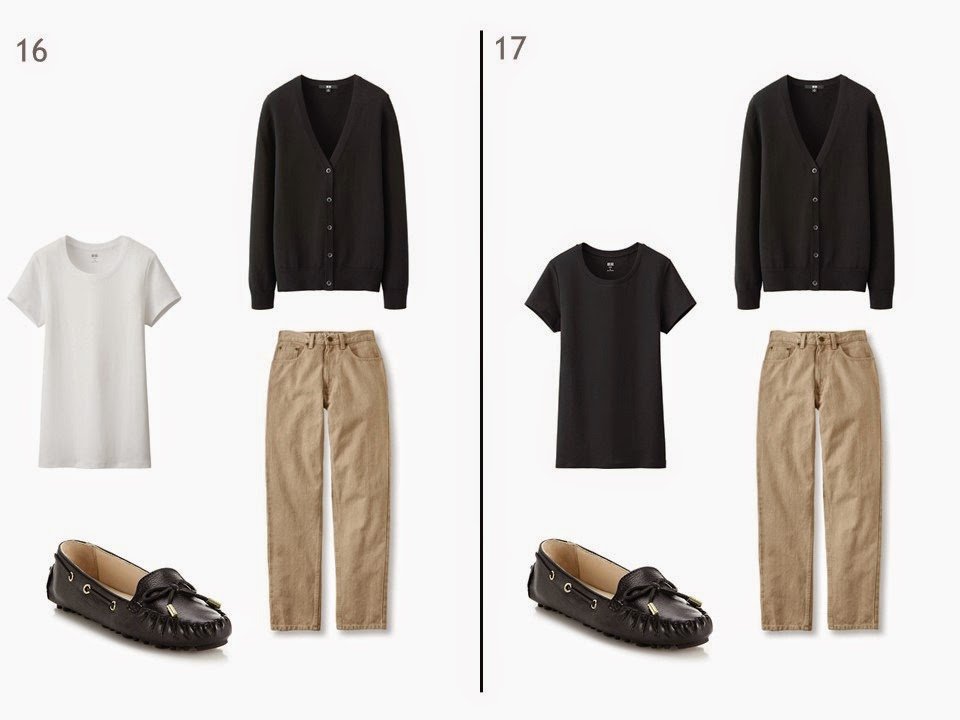 Here I felt, for the first time, that a scarf was really going to help. For #18, the white on top felt too "light" (silly, but I can't explain how it struck me). The beige scarf gave me more of a feeling of solidity. While #19 still isn't optimal, I think accessories help quite a bit.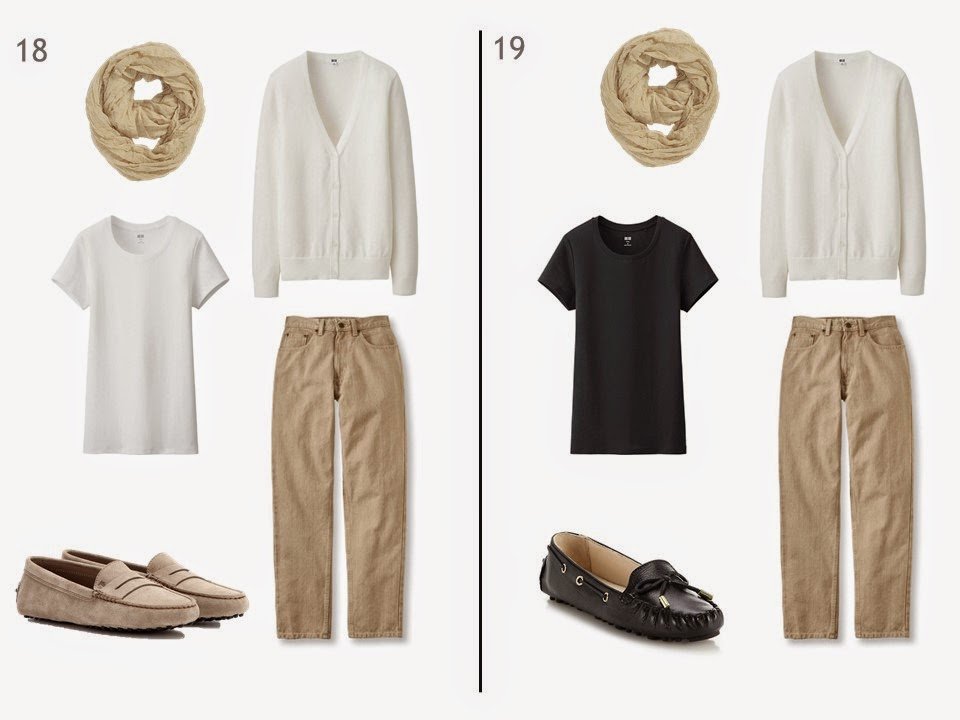 These white pants are tough! I don't think #20 works terribly well, but I could see wearing #21.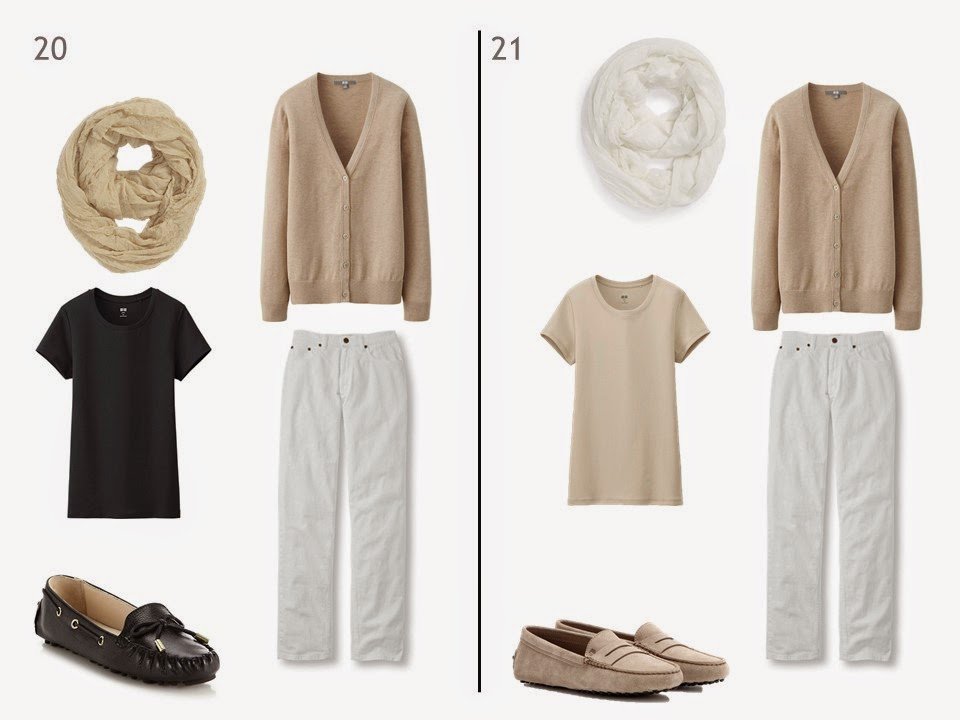 Now here's how a scarf can really bring balance. But #23 is always going to be difficult. hmmm….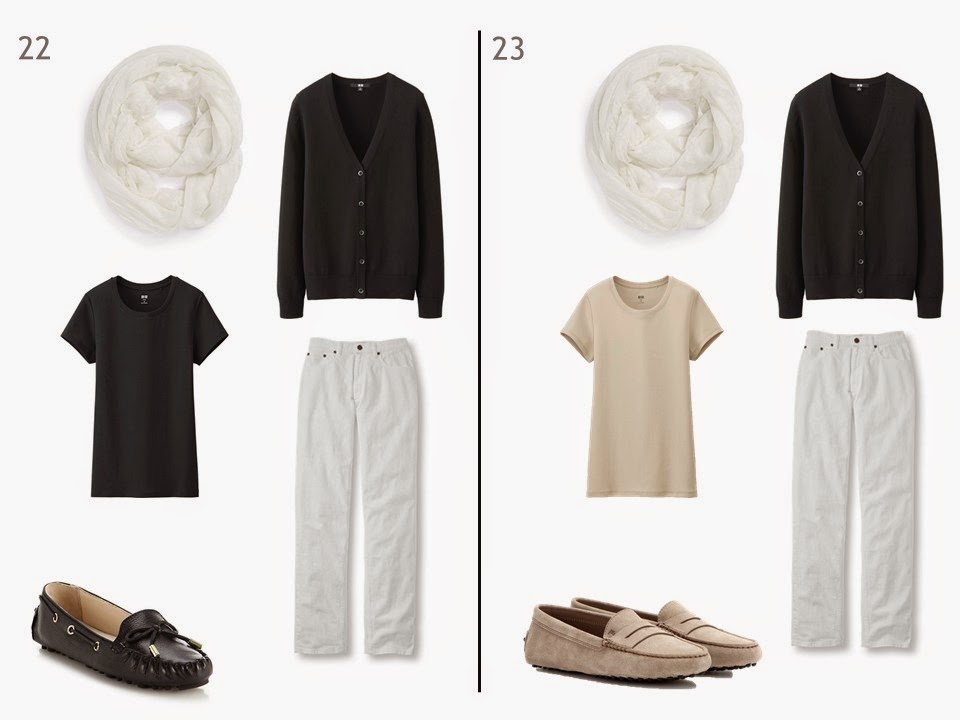 I personally don't know if I could pull off wearing the white loafers with #24, but I do at least feel like this outfit has an overall balance that's not too bad. But the white cardigan in #25 just seems out of place…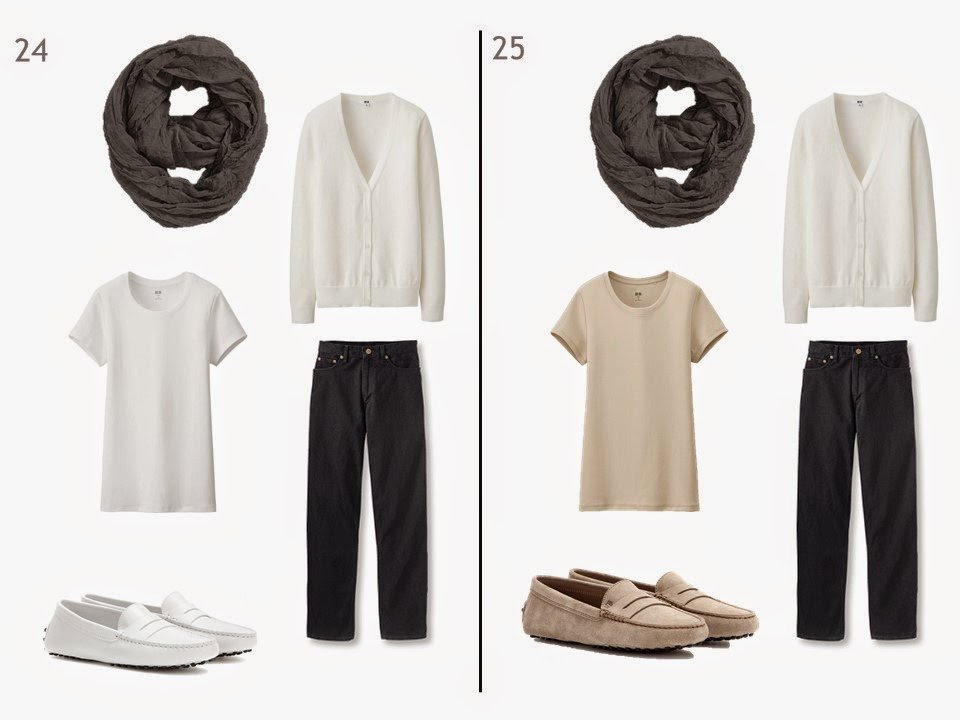 Enfin, we see again that the 3-color outfit improves with the addition of accessories, but still doesn't "work" as well as the 2-color outfit.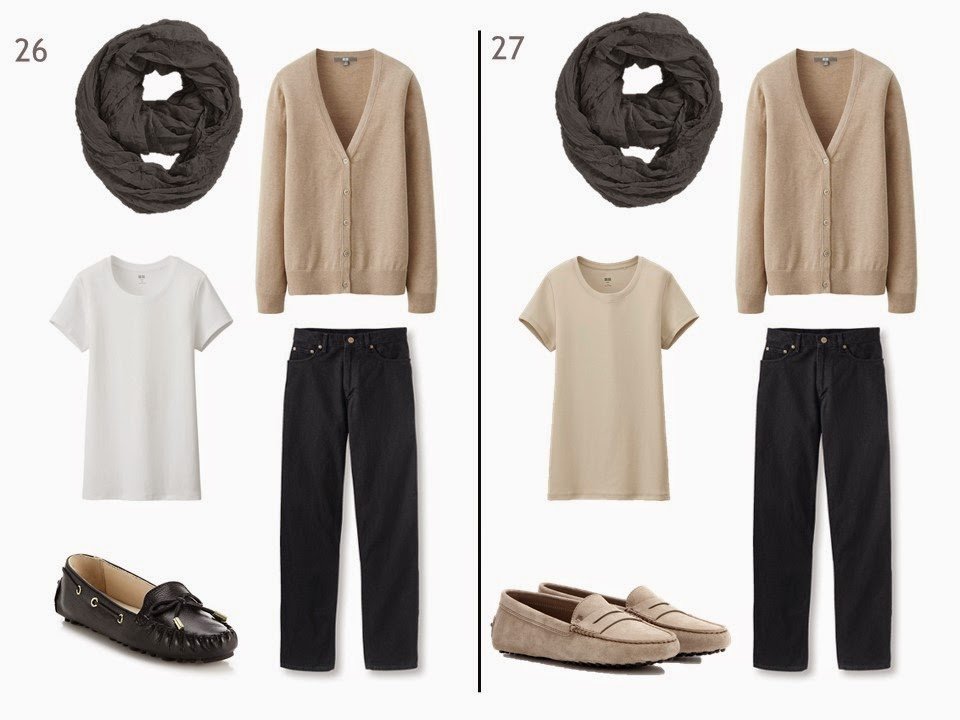 So, is there any help to be had for 3-color outfits? Tomorrow, I'm going to try some printed scarves to see if that makes a difference. If I can find them, I'm going to show some 2- or 3-colored shoes, too!
love,
Janice
PS – For those of you who like to read ahead, here are all the articles in this "Color and Proportion" series:
Step 2: Adding Shoes, and the Occasional Solid Scarf