April 1, 2015
I really love the combination of blue and grey! (I often consider including blue as an accent color in my wardrobe…) So I decided to look again at this painting, with an eye to warm weather. I brightened up the blue a little bit – Manet gives you a whole range of blue possibilities – and I equalized the proportions of the four colors: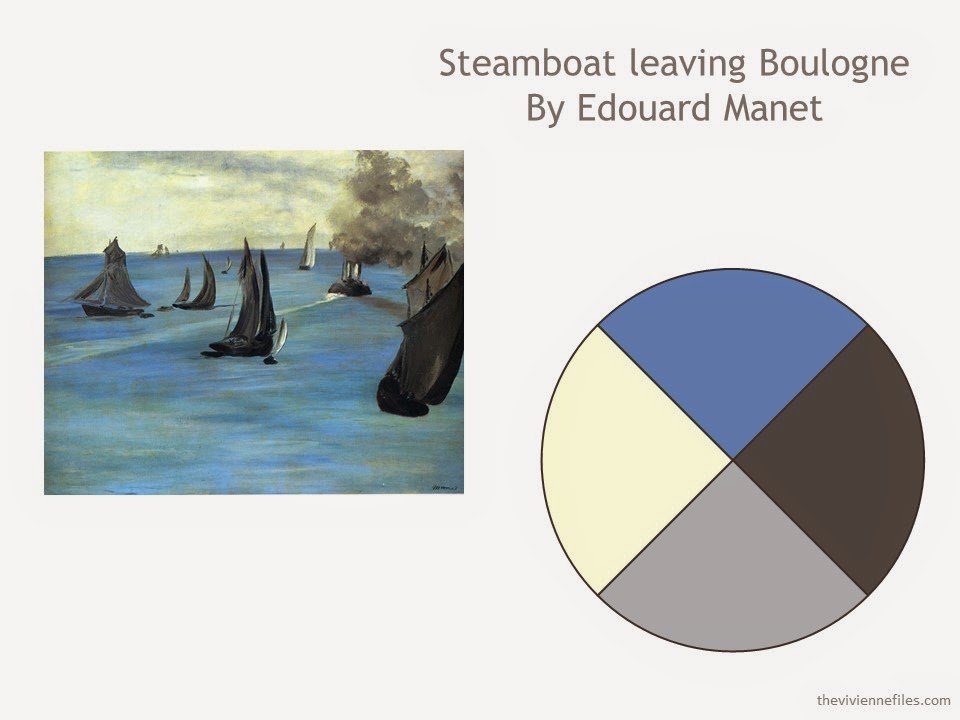 I haven't built a Four by Four wardrobe for a while, so I thought this would be an interesting project. First up, the core dark neutral charcoal, in linen:
One of the reasons I wanted to do a summer leisure wardrobe – I found this gorgeous blue at L.L.Bean. A perfect secondary color!
The Expansion Four is usually four tops of some sort, since tops tend to get more wear than bottoms. Since we have a perfect soft creamy white in this color scheme, this step was pretty easy.
And the last four pieces of clothing pick up the lighter, softer grey, while also giving us one more bottom. If you prefer shorts to trousers, those kinds of nuanced changes are certainly possible!
You certainly could pile accessories onto this wardrobe all day – imagine lots of silver, pearl and grey pearl jewelry. Plenty of silver leather goods? Every scarf you can find that is shades of grey, or a combination of grey and blue… And the truly patient among us could certainly scare up a pair of shoes in our beautiful shade of blue!
But I'm keeping it simple, so in harmony with our theme of fours, I give you just two pair of shoes, a pair of earrings that could be worn every day, all summer, and an indulgent scarf that could EVEN be worn as a belt with your shorts. Make sure you find some sunglasses, too!
Here's your sixteen garments – this is, realistically, a Whatever's Clean Wardrobe, insofar as you could just reach in and grab things and wear. Some proportions might not be pleasing to you, but you would still be completely safe and acceptable in public.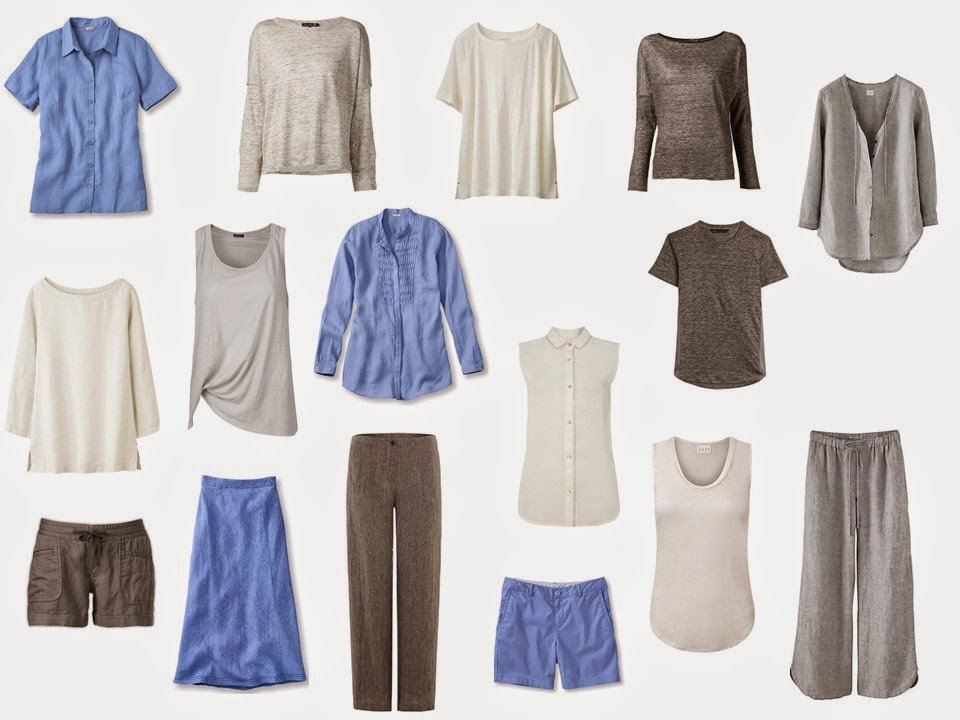 Here are 30 combinations, to start. This is NOT an exhaustive sampling; you could easily layer a shirt under the long-sleeved tops, or the sleeveless tank under a tunic…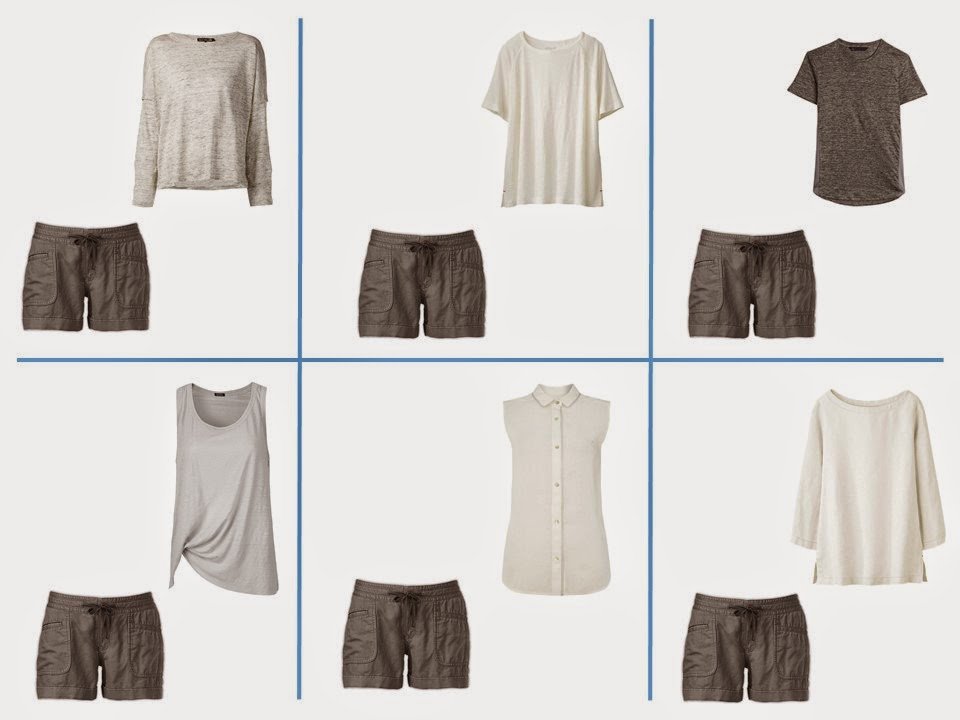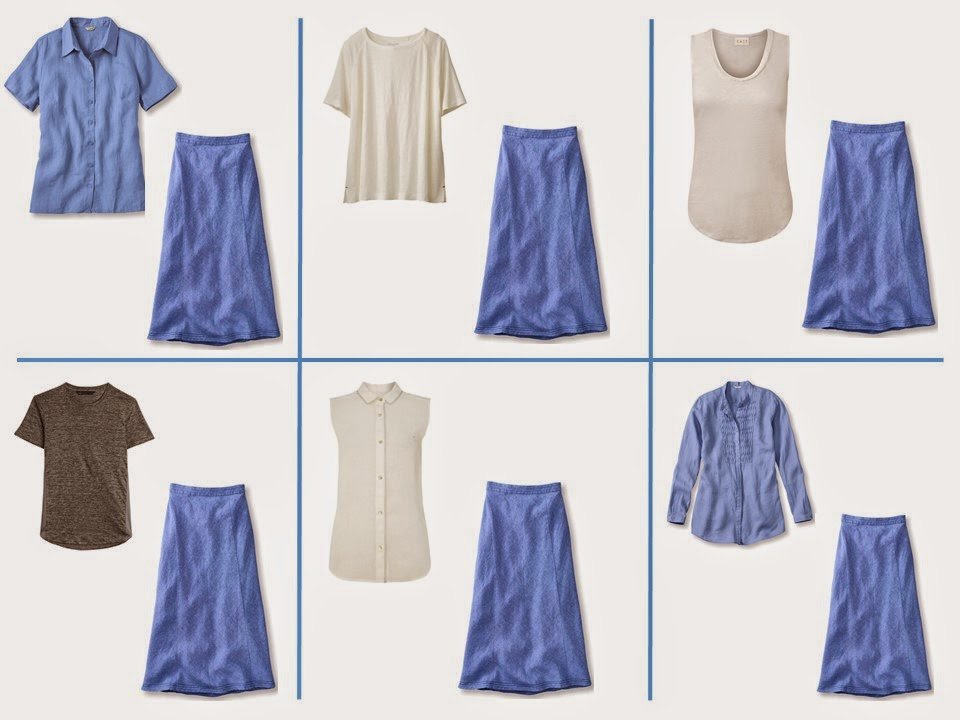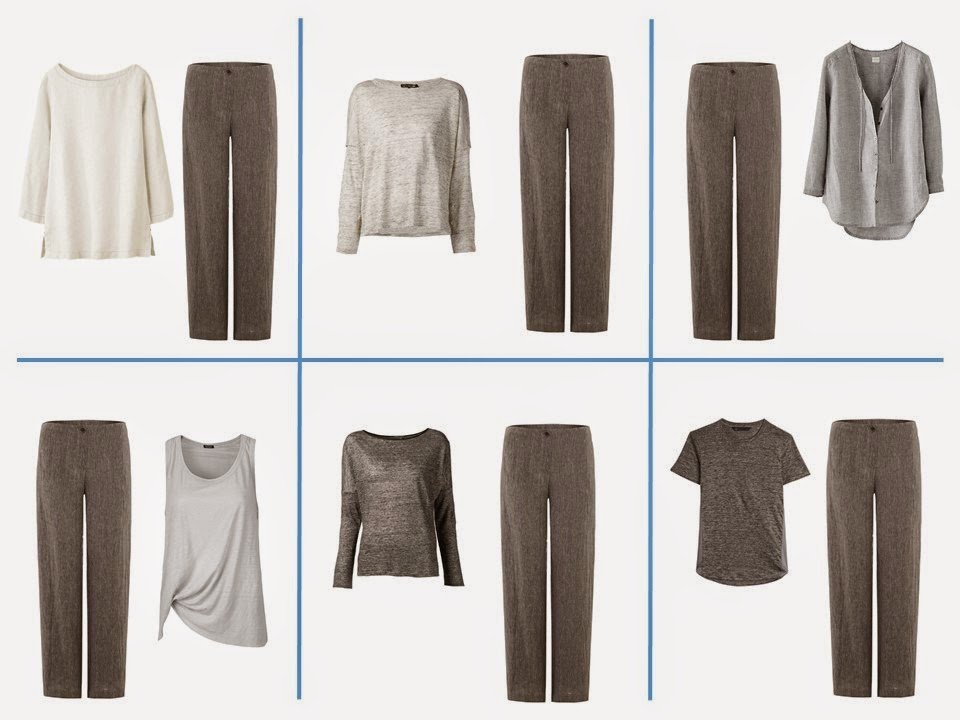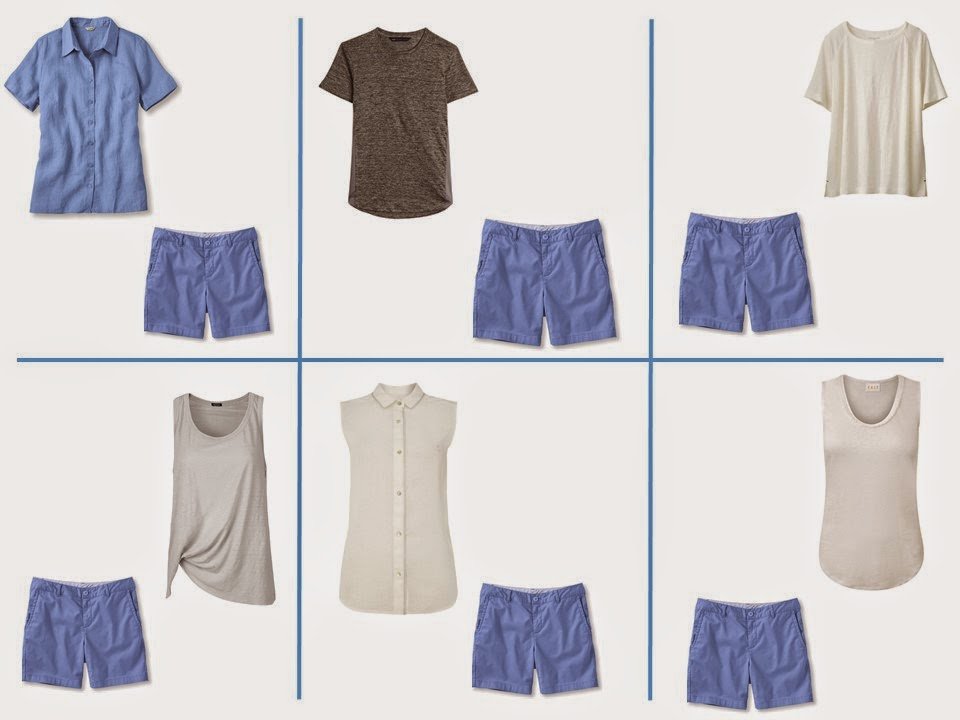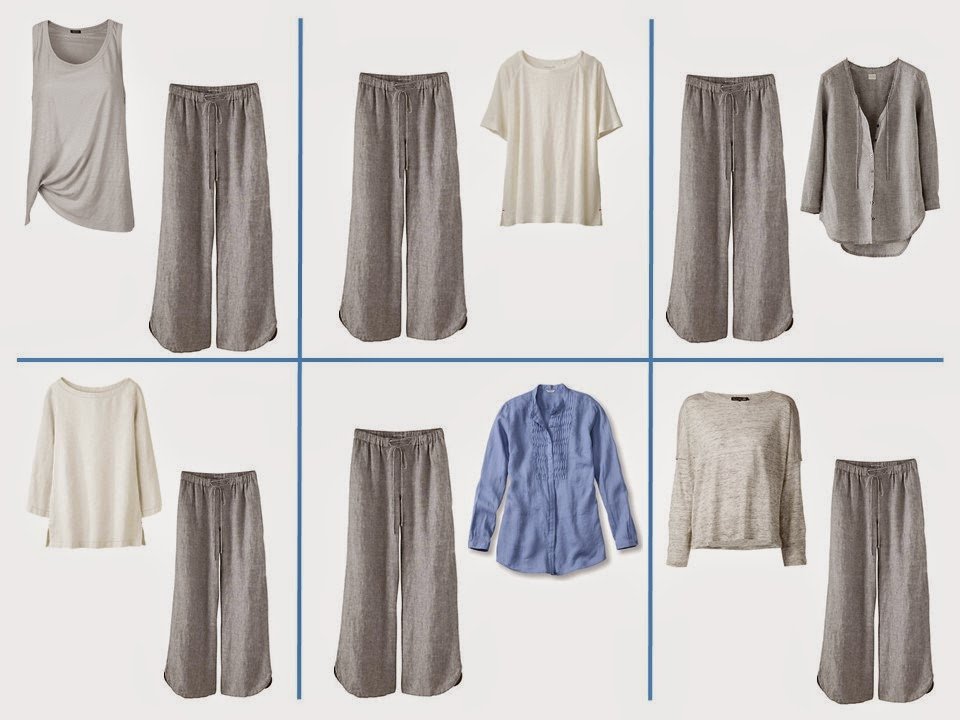 An easy summer leisure wardrobe leaves us all free to concentrate on the IMPORTANT aspects of summer, like cooking out, walking, listening to music, reading, catching fireflies…
love,
Janice
Looking Back:
2012: Customizing the Classics: The Navy Blazer