September 13, 2023
She knew that this would be just right for the upcoming cool weather…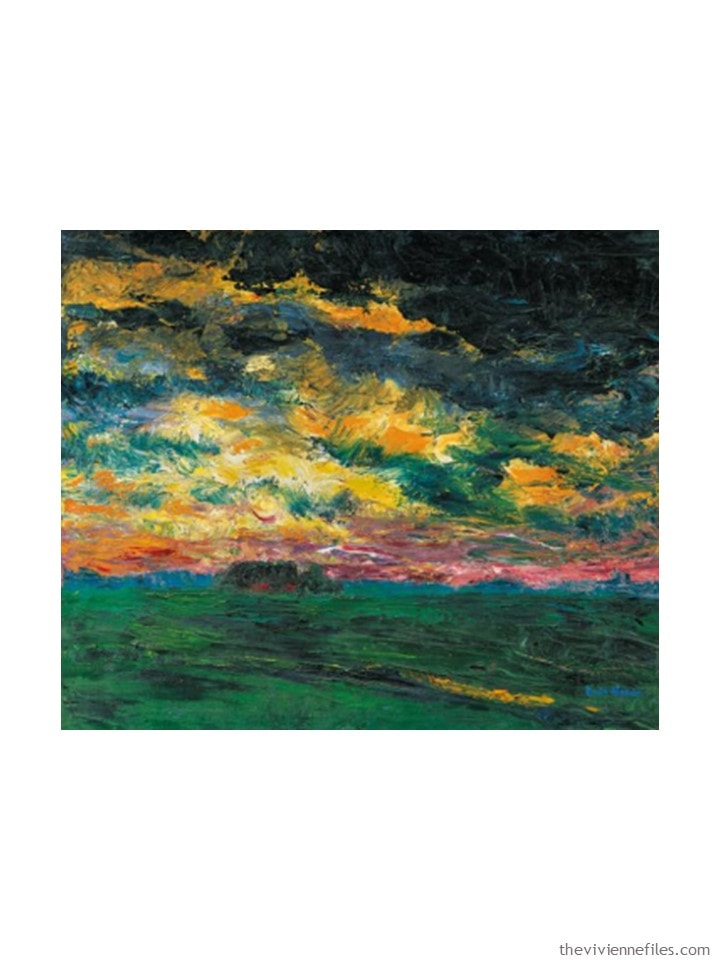 So many of the colors were comfortable for her from her existing wardrobe, and the colors that she doesn't have, she's willing to buy. What a palette!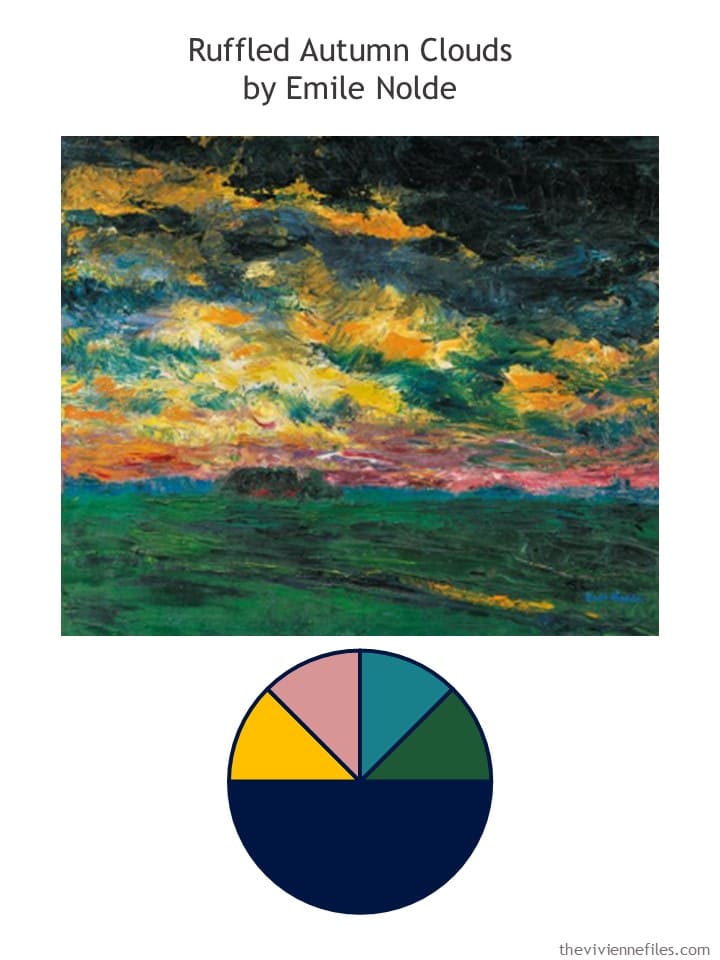 She takes everything out of her closet and start carefully choosing what's going back in! Simplicity is what she's working toward…
Starting with the core navy pieces she knows she will want to wear all the time:
She decides to order some mustard pieces; she's never worn this shade of yellow, but when she daydreams about wearing it, she finds it very appealing!
She loves to wear pink and navy together – this is a chance to include her favorite tee shirt! And at this point, she realizes that she's better start choosing some pants and skirts, as well as accent tops.
She loves soft teal – especially her accessories!
When she found that her favorite navy velvet skirt was ALSO available in forest green, she didn't hesitate! These are the kinds of purchases that make life so much easier.
She has everything ready to be hung back in the closet – some lovely wooden hangers will make all of this look like a display in a store…
It's something that all true heroines do – mull over their various outfit possibilities before they put their capsule wardrobe away. It's wise – you can spot garments you're missing, or accessories that could make a world of difference in your days.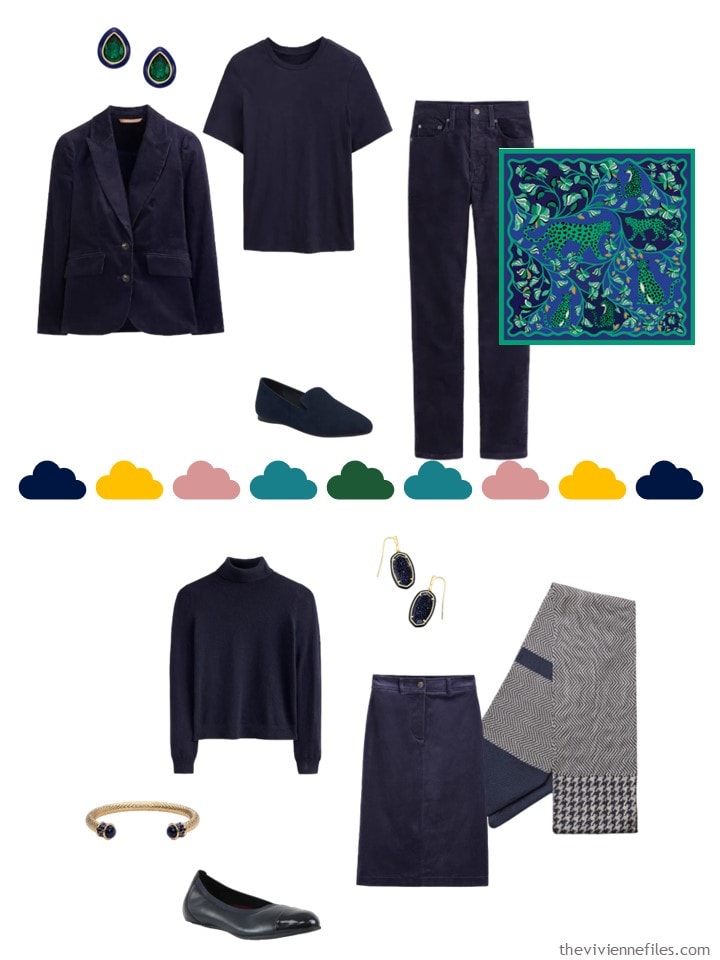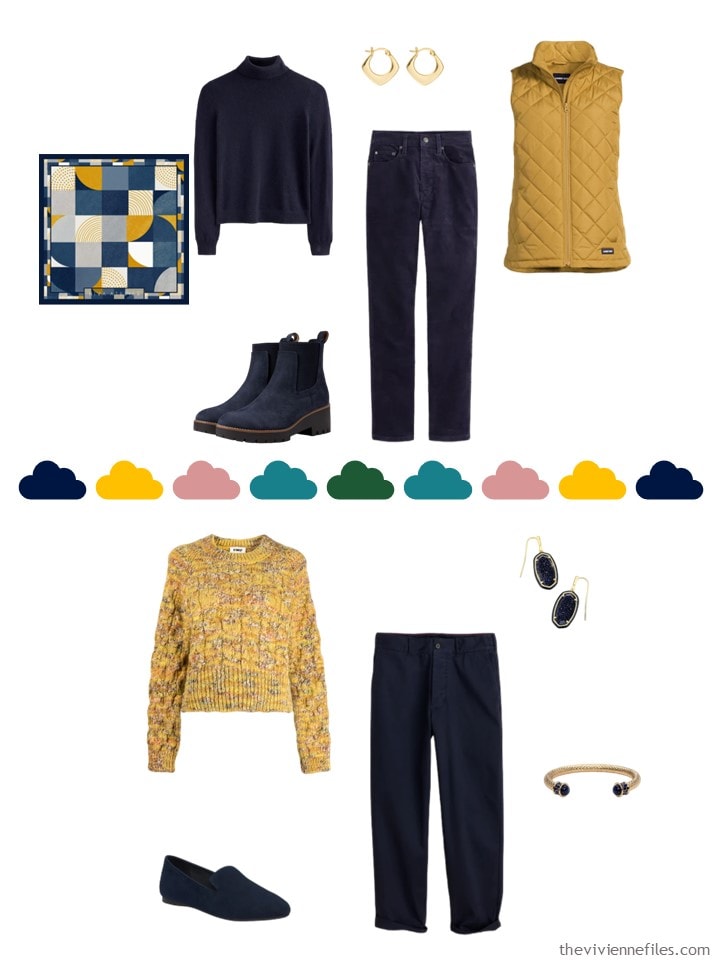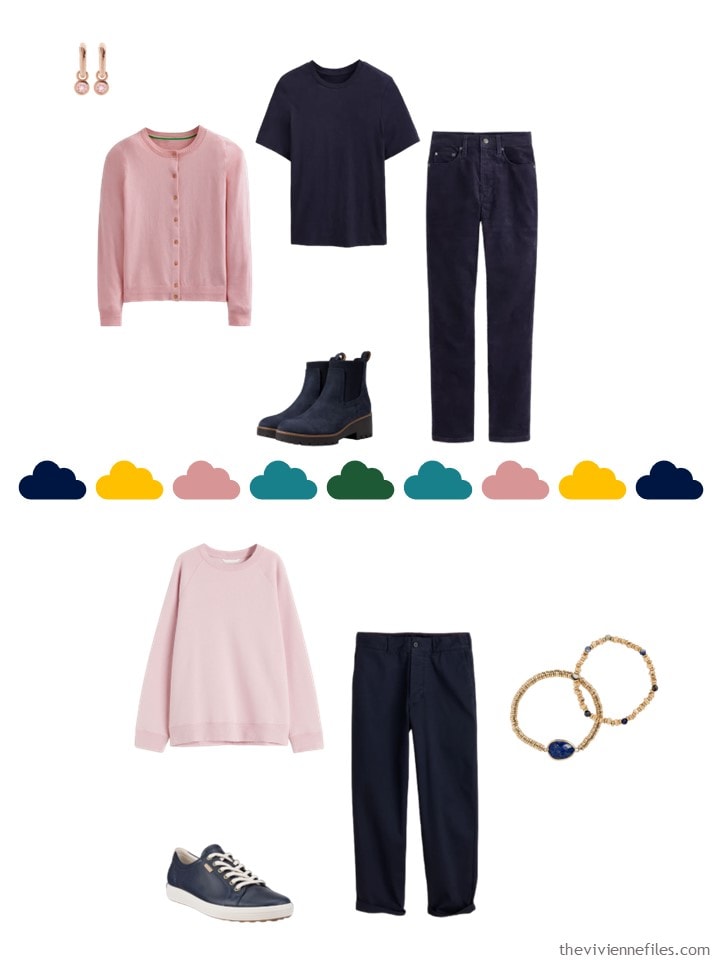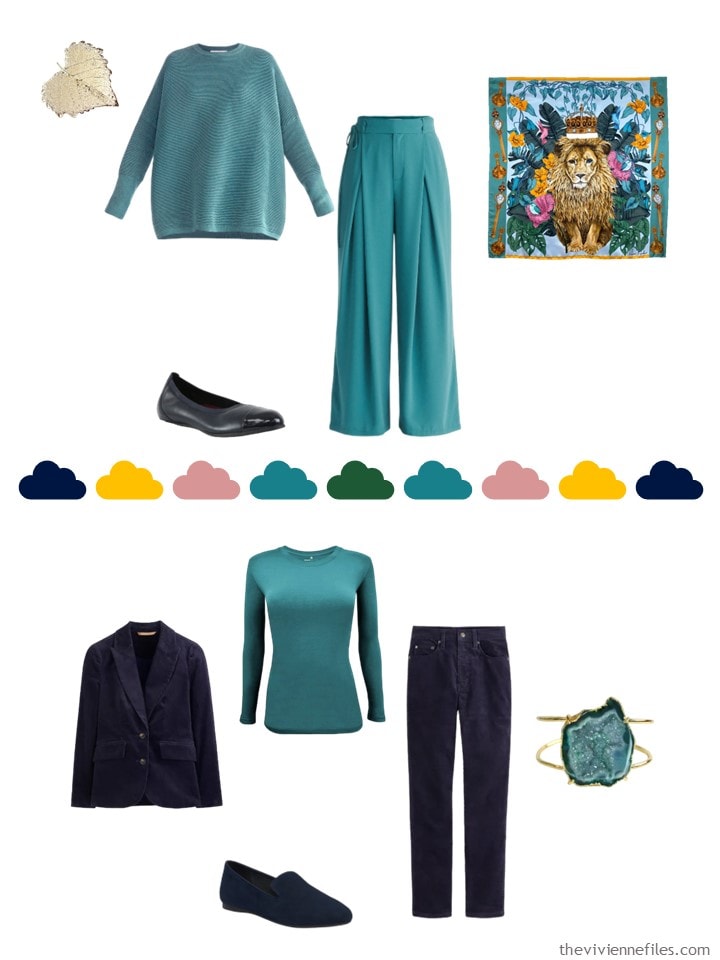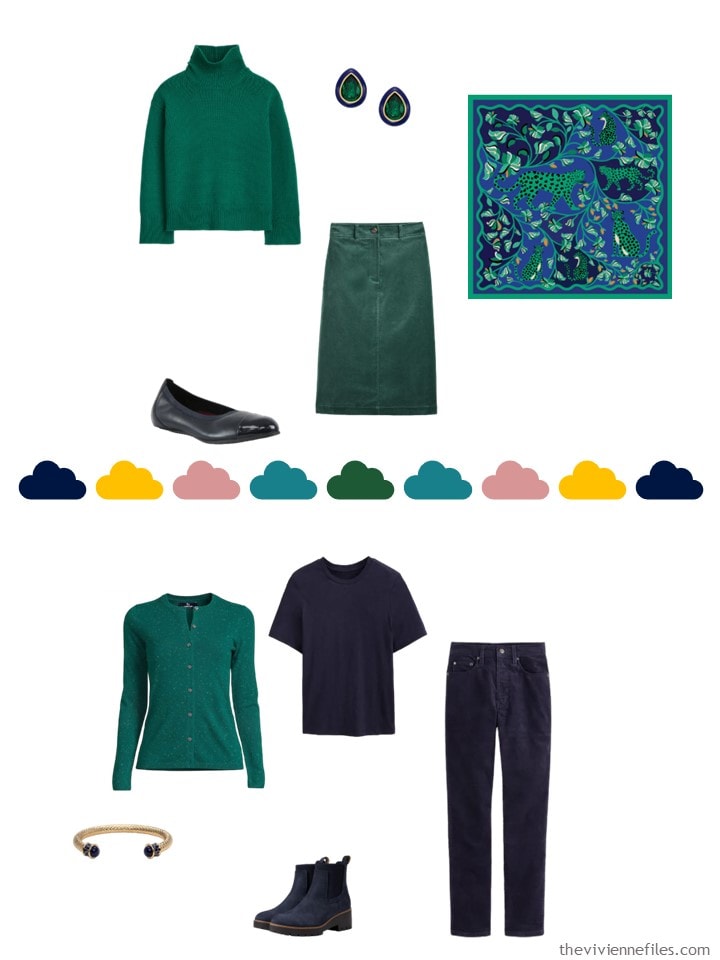 So many colors! So many possibilities!
love,
Janice
p.s. Five years ago, our heroine was awarded part of a class action settlement, which she promptly spent on clothes to wear to Paris! We start with a scarf from The Met Store, and build a wardrobe in navy and pastels…