September 15, 2023
RETIREMENT!!!
One of her first projects is to get EVERY SUIT out of her closet. And all but 1 pair of pumps… And donate them to Dress for Success.
She will, of course, save a nice dress and cardigan/jacket for somber events…
But now, she's buying SWEATERS!!! She could never wear sweaters to work… And a patterned sweater just piles on – she couldn't wear any patterns except the most conservative, menswear-inspired prints. If she never sees a pinstripe again, it will be too soon!
Dangly earrings… swoon…
She fell in love with the cardigan, and determined that her first 13 garments would be based on the colors in it…
If you like this shade of "Green Dune", please note that Nordstrom has dozens of garments in this color!
She debated about buying the turtleneck in the same colors as her cardigan, and then realized that – since she likes THIS sweater on its own merits – she would be silly NOT to buy it…
She wants a pair of light pants – she could NEVER have worn these to work. And a sweatshirt! Yes, the ecru pants will soil easily, but she's spent SO MUCH money in her life dry cleaning suits, she doesn't care what she has to do to keep these pants clean!
Her closet looks so different from what she has worn for decades… But she thinks that this is going to be just as easy to wear.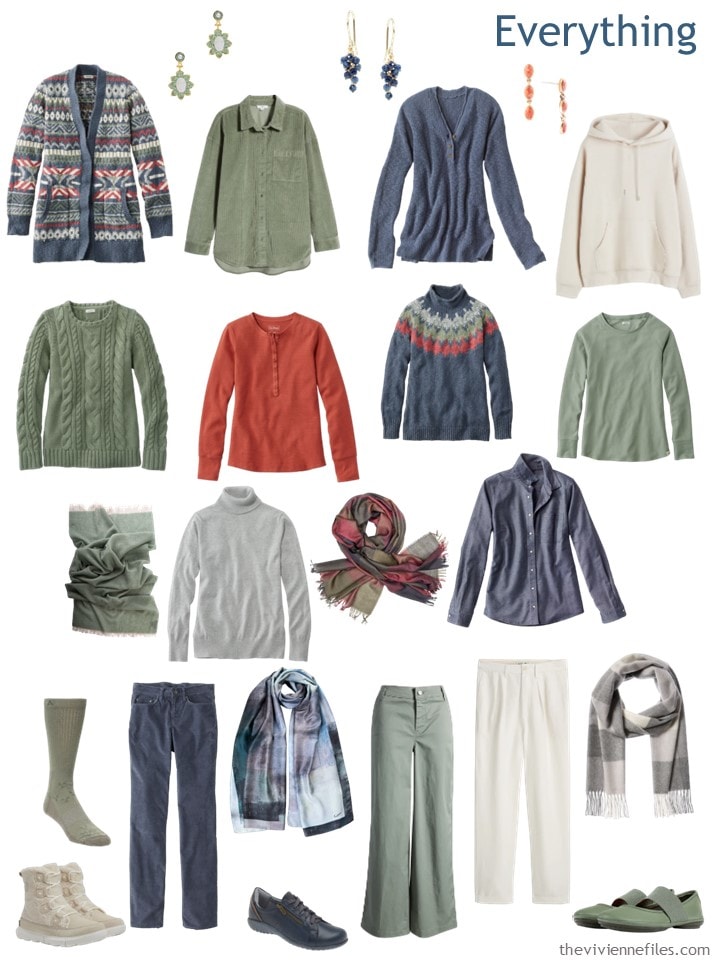 She is, frankly, not used to combining a bunch of separates into a range of outfits, so she takes some time to try on all kinds of ensembles. This is a smart thing to do!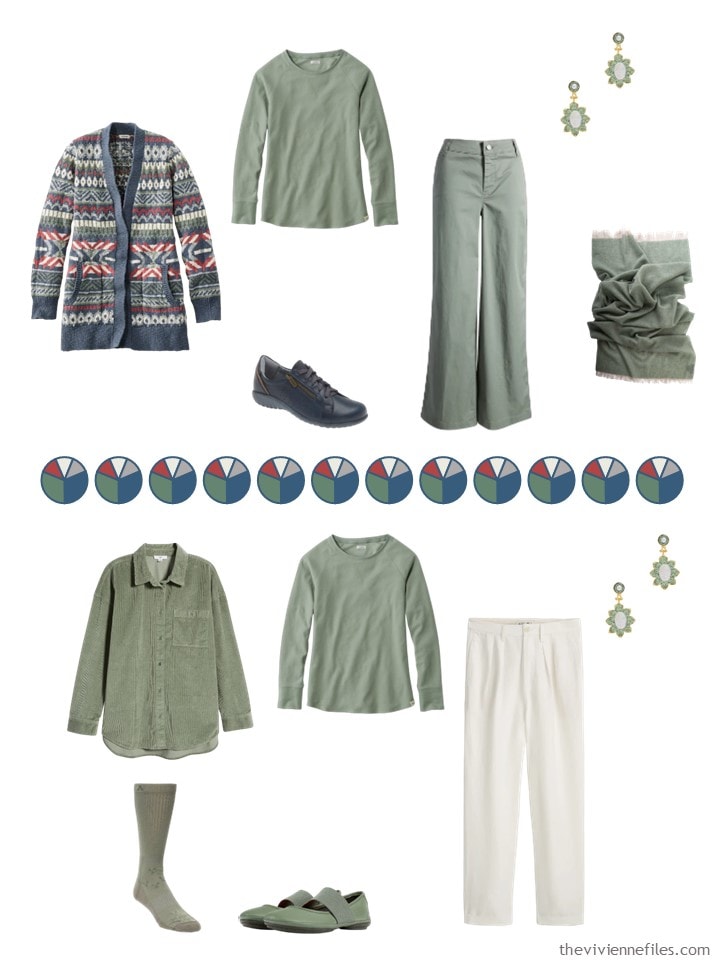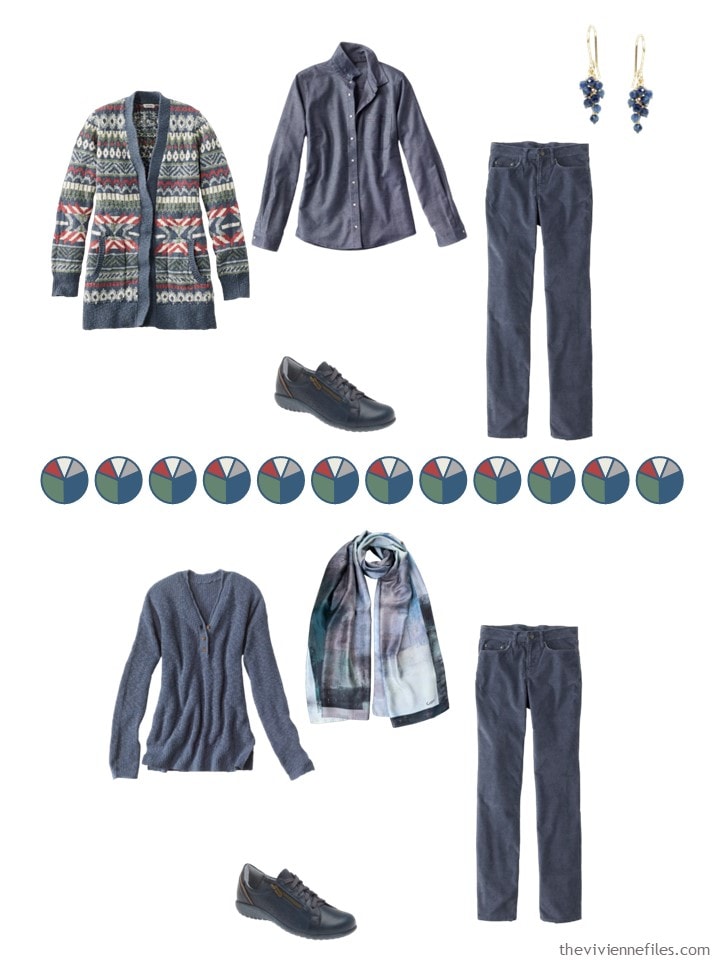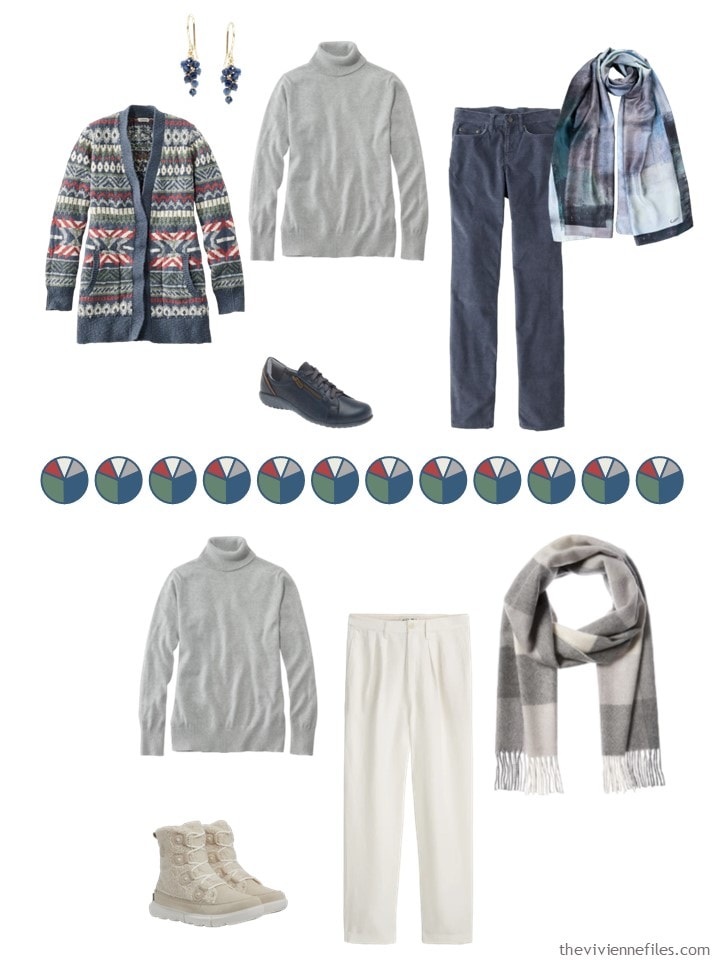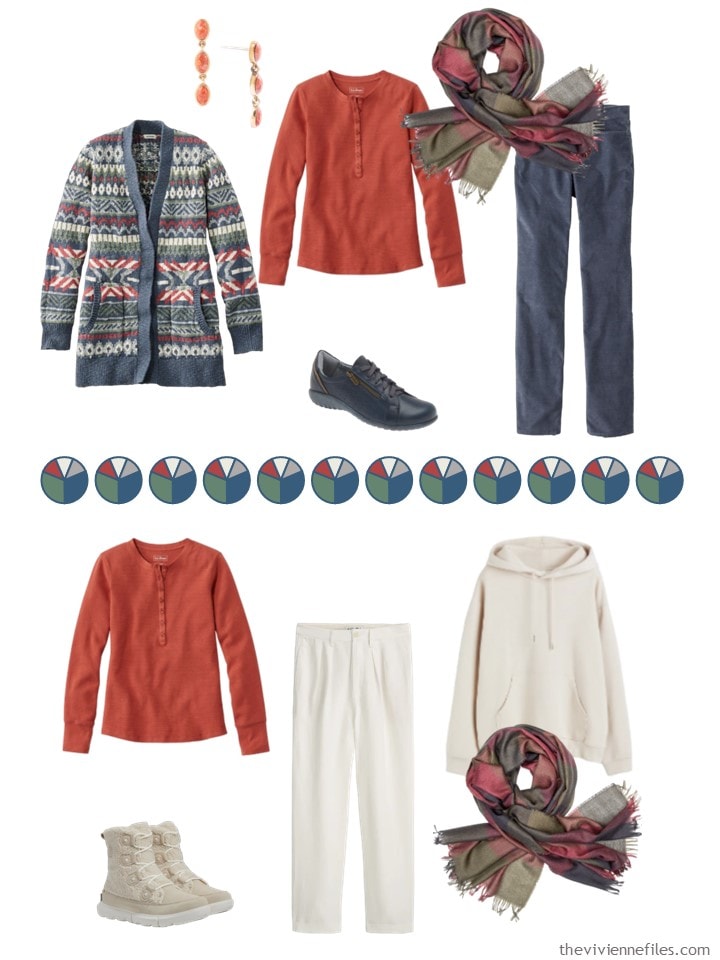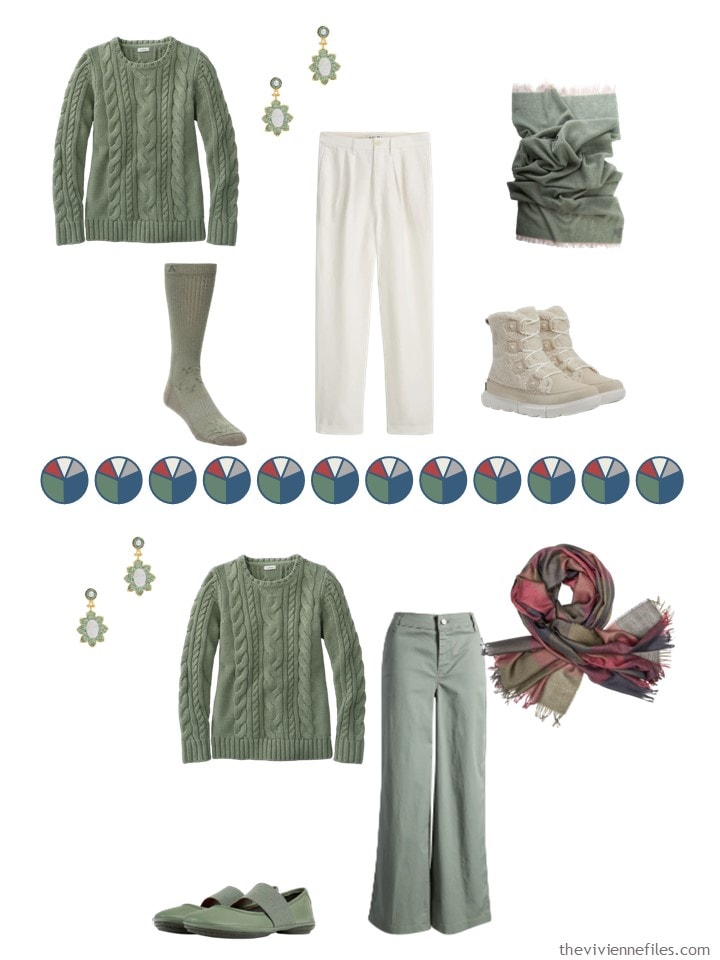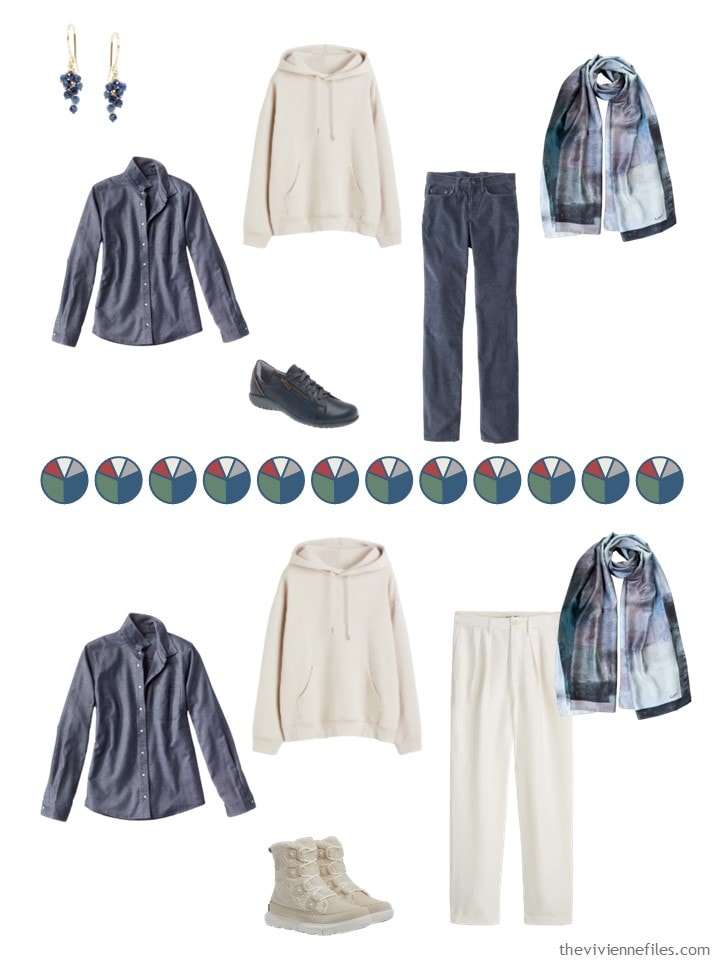 After a few minutes of trying on all sorts of combinations, our newly retired heroine realizes that these garments would be perfect to pack for an autumn vacation!
love,
Janice
p.s. Four years ago, I found out just how versatile a nice pair of tan pants can be – for those of us who wear warm colors, or cool! The pants are still available!