September 18, 2023
True-Life Adventures of Wardrobe Planning!
She started here. She's pretty smitten that this scarf is available in FOUR SIZES – if a scarf is truly perfect for your wardrobe, you can easily make the case for owning 2 sizes…
So these are the accents for her navy wardrobe, in her plan: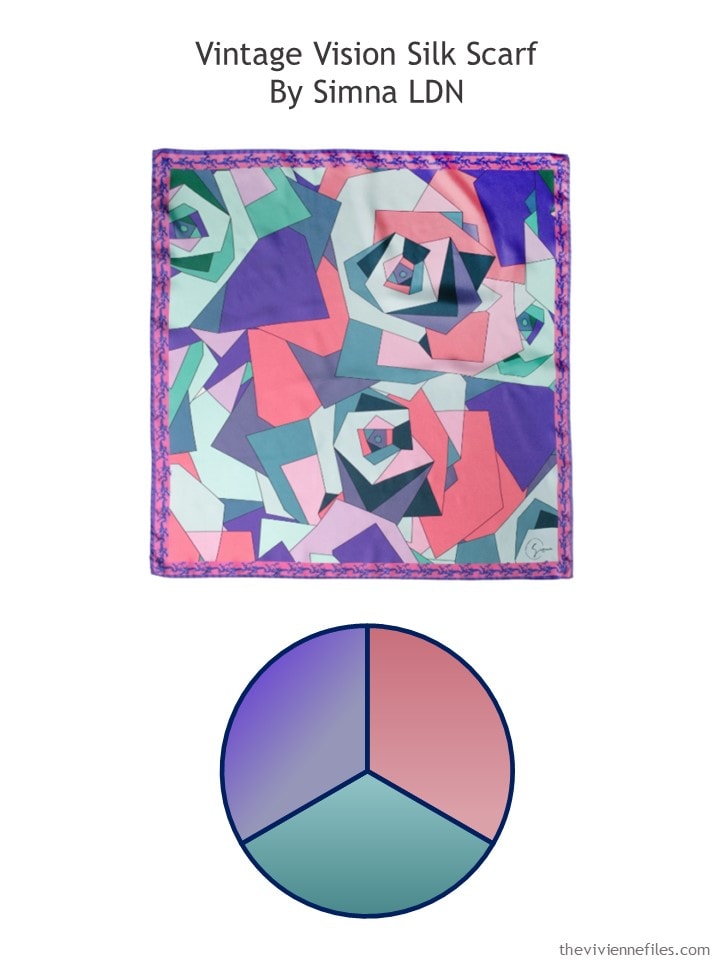 She knows exactly where she wants to start – she loves her navy cords, and her navy jacket. Her sparkly pink sweater with the ruffled neckline makes her smile…
The obvious first garment to check for – a navy tee! It's not the most riveting outfit in the world, but it's an ideal base for beautiful accessories. She adds her pink scarf to the plan, too…
Next? Green, of course!
This may not have been what she had in mind for a pink cardigan, but she's pretty smitten with the length, and the texture… And who could resist the necklace?
She knows she needs to have a skirt available, and she check her navy flats too, just to be certain that they're good for another season!
Maybe a green tee shirt to wear under her green cardigan, or under her navy jacket…
And it dawns on her – she's doing fine with navy, pink and green, but purple seems to be eluding her! And it's not as if she hasn't looked and looked (and looked!)…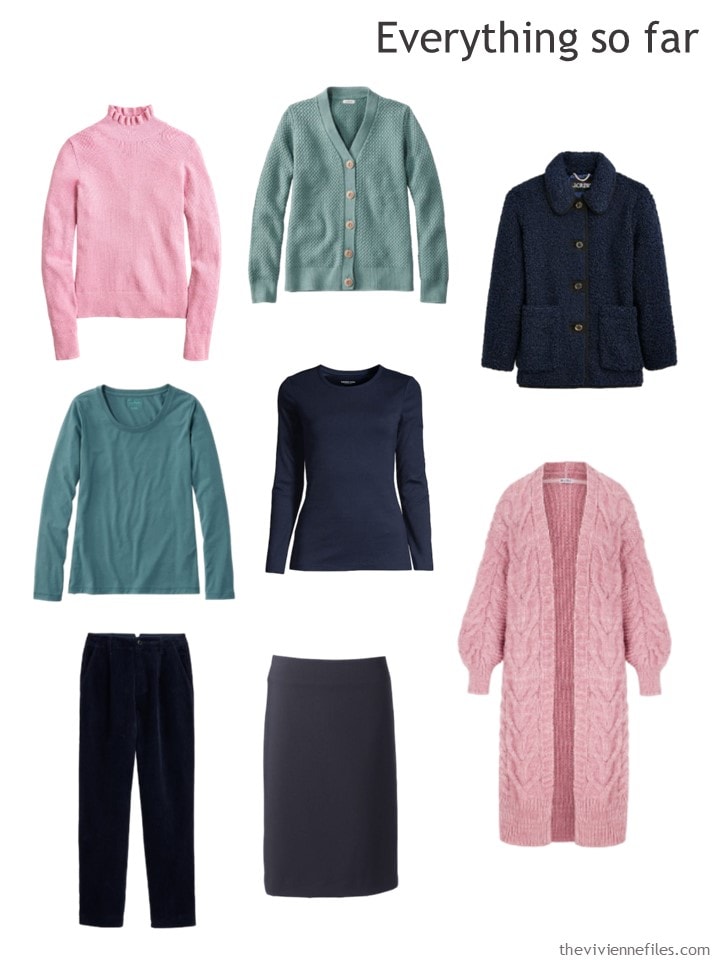 She makes the tough decision that maybe – just for this season – she's going to have to do without purple…
THIS IS AN IMPORTANT LESSON – you can't force clothing companies to make what you want! And you can drive yourself nuts trying to find things that don't exist. It's just clothing – move on!
So her new plan looks more like this: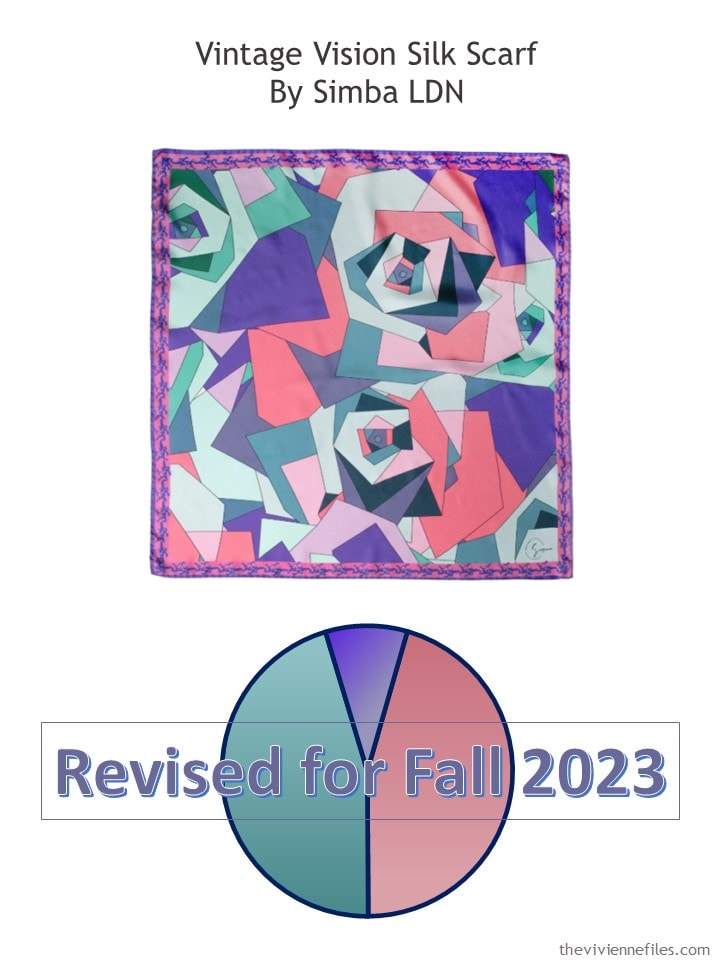 This is the time for her to fix herself a lovely beverage of choice and think about what else she wants/needs to add to her autumn wardrobe: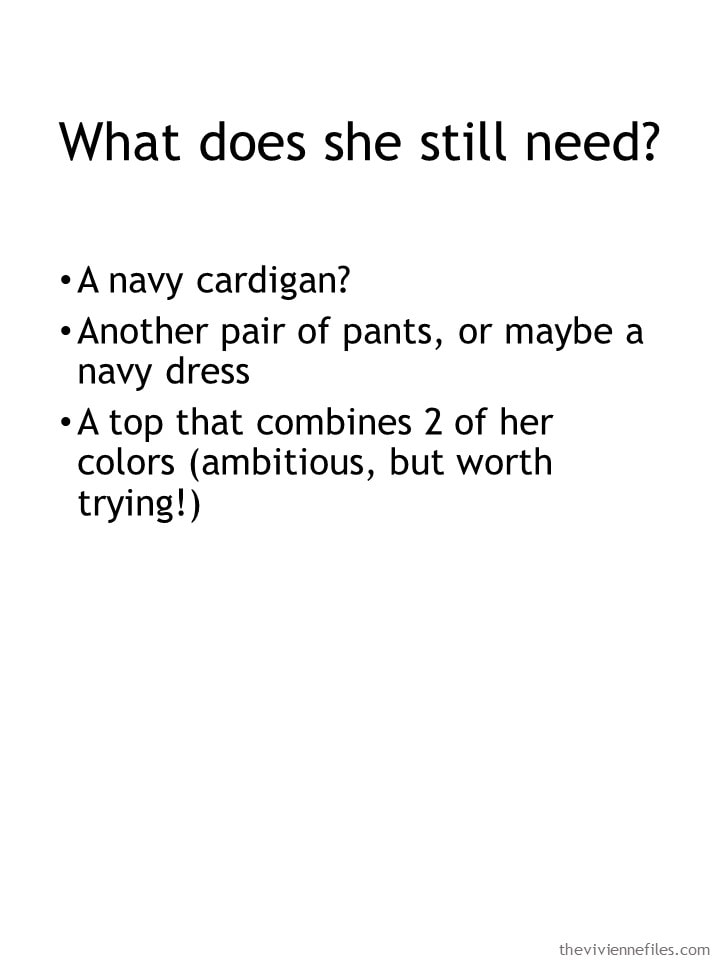 A guideline – not a "must have" list…
Navy chinos are always a good idea; chinos in your dark neutral will never go to waste!
And she finds a navy cardigan with (1) no synthetics and (2) a mostly cotton natural fiber blend!
She had hoped to find a floral tee shirt, or maybe dotted or striped, in a mix of her colors. Not to be, so she make the sensible choice to grab a rose tee shirt that blends perfectly with her pink cardigan:
When you're looking for colors that seem to be elusive, it is a good idea to head back to wherever you found your existing wardrobe pieces, just on the off chance that they will have manufactured OTHER things in your colors! (plus, you save on shipping!)
For no really good reason, our heroine has targeted a 13-piece wardrobe. It's sort of sensible for travel – you wear 3 and pack 10. Packing nice even numbers is satisfying to some of us…
So she just browses all of her favorite sources. Plugs in her 3 accent colors in the search bar, and scrolls and scrolls and SCROLLS…
And finds these:
The perfect color. Corduroy – which she loves. But she has NOTHING ELSE purple in her wardrobe…
Except her perfect scarf…
Some of us would walk away. Wardrobe orphans are a plague on efficiency.
Some of us would grab them, in the hope that J.Crew will make something else in Imperial Purple.
Some of us would accept that we're going to wear them with navy, and love them!
Here's where she is: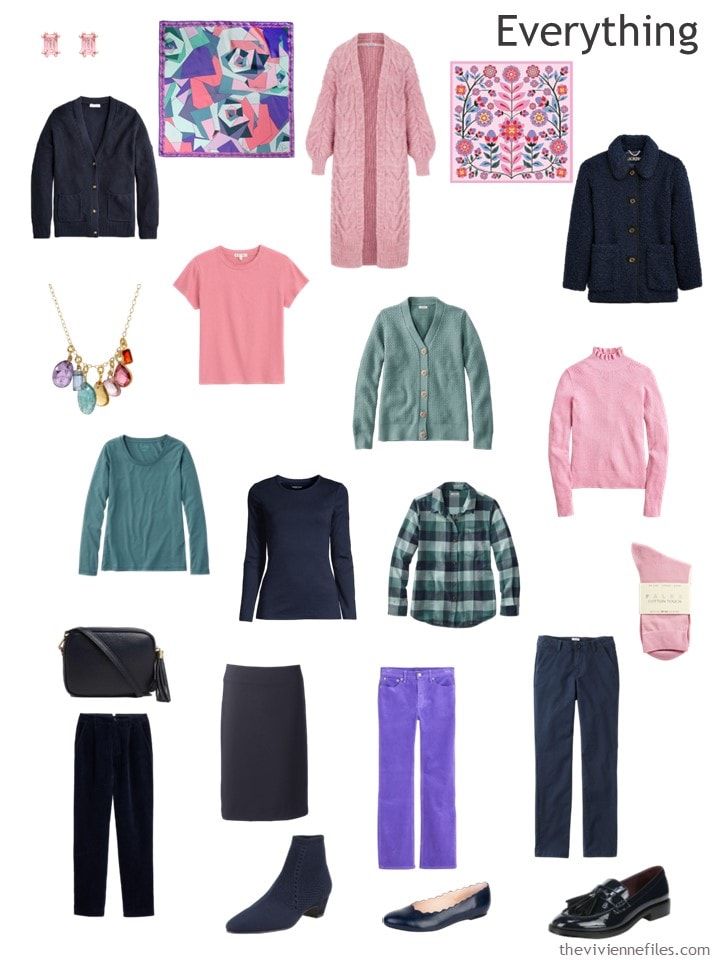 A few more accessories are in order!
NOW, she has a fall wardrobe. With an odd pair of pants. Which she loves…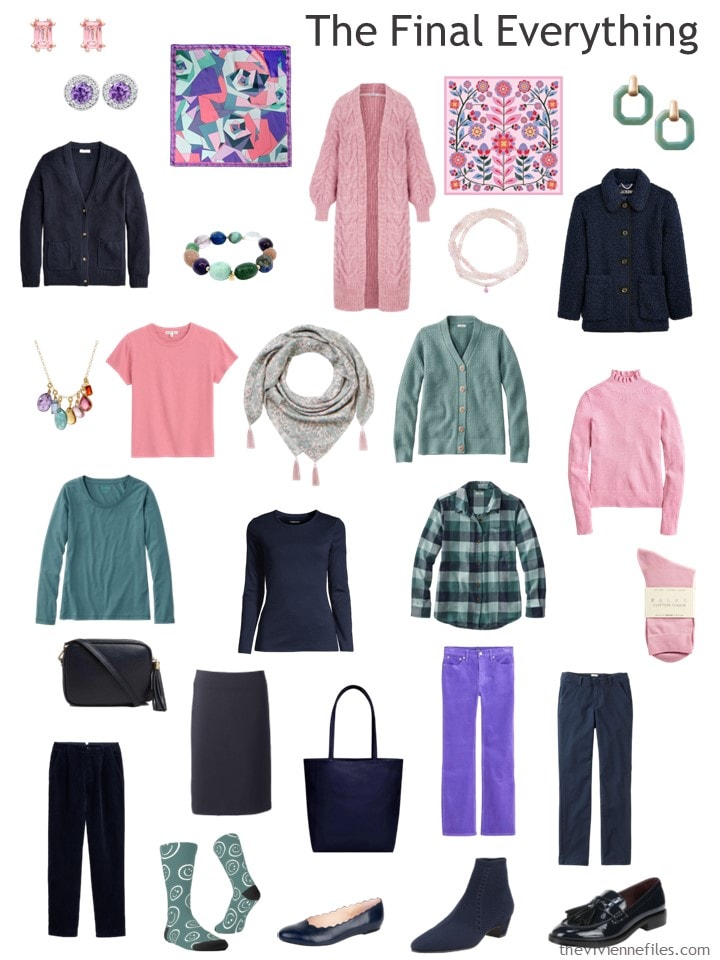 Adopting the behavior of all wise heroines, she tries on outfits: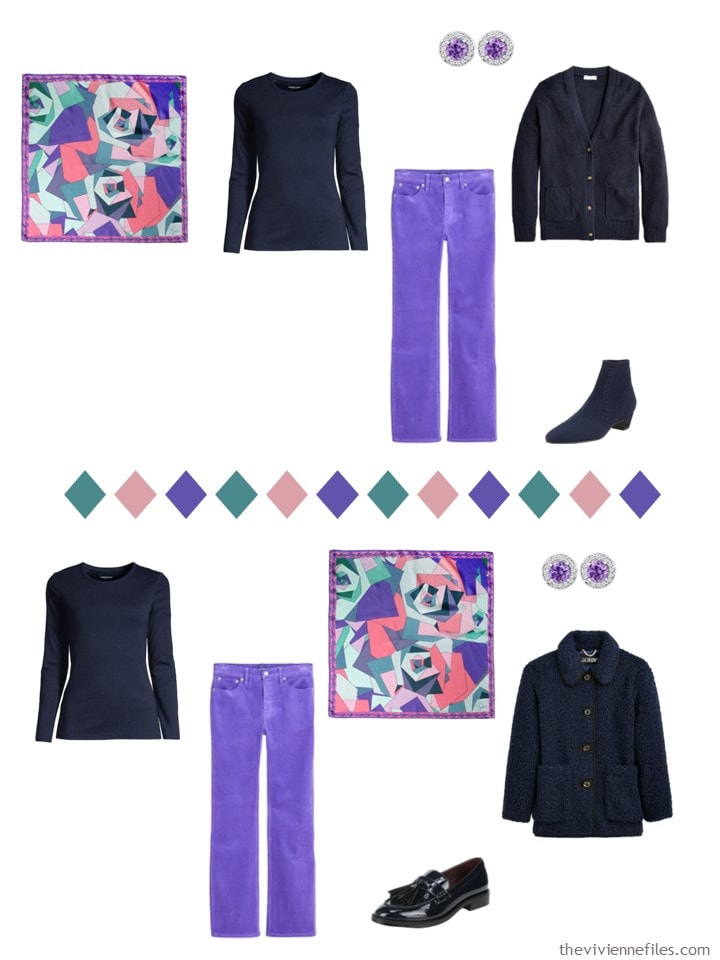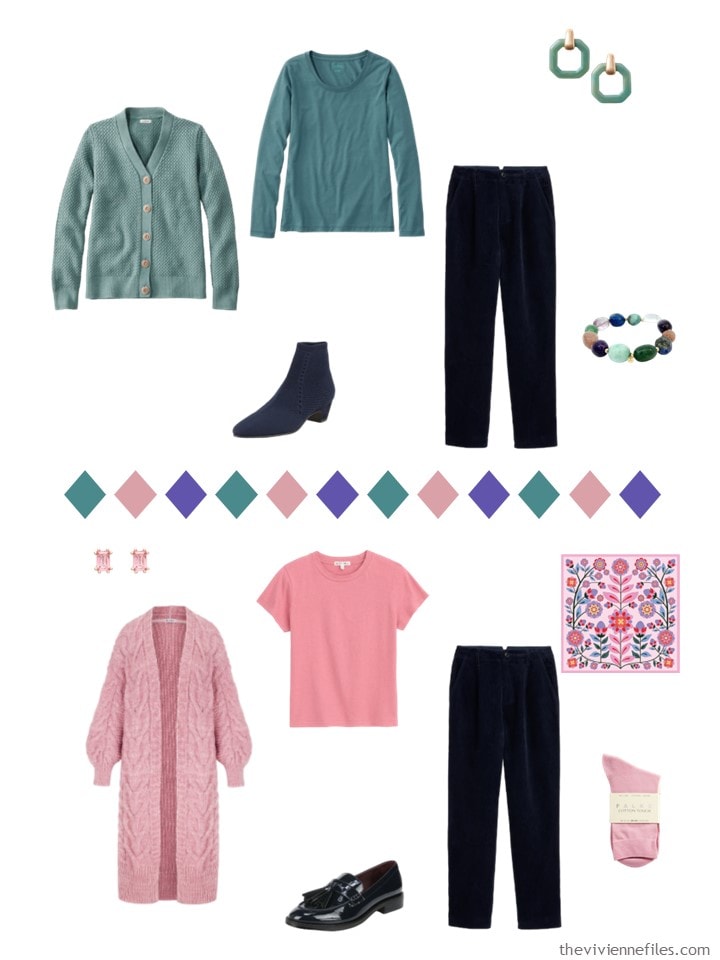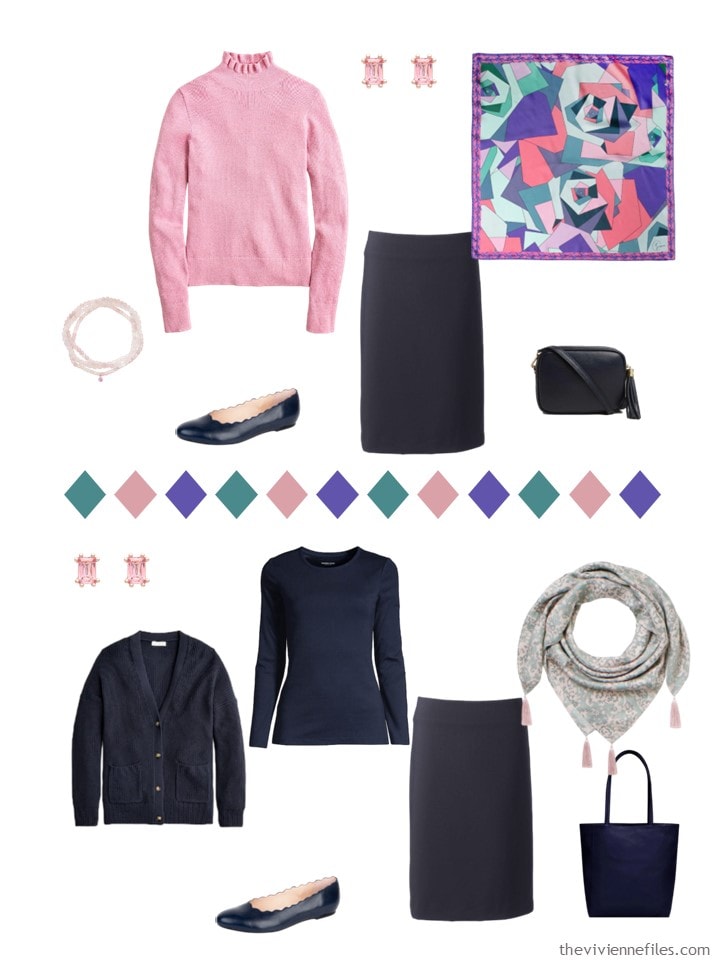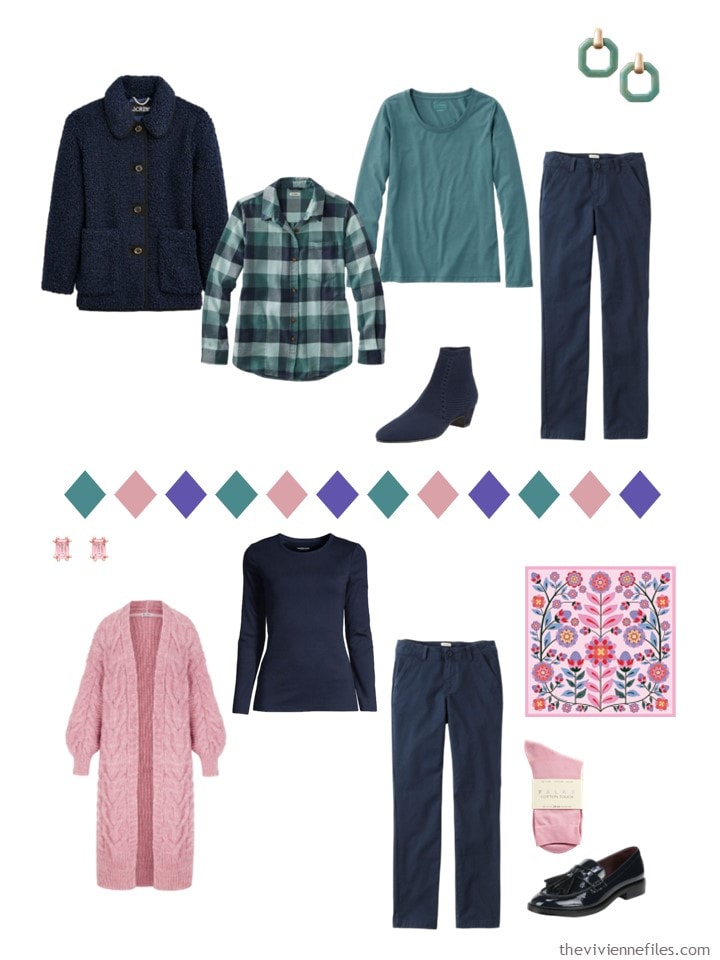 I could have easily gone back and just take the purple OUT of the original color palette…
I could have continued to look for another purple garment (although 2 hours for 1 piece is my "search time" limit!)
Or I could have just shared the inherent compromises of wardrobe building with you all!
love,
Janice
p.s. Six years ago, our heroine started with a scarf, and finished with a weekend travel capsule wardrobe – she's headed up to check on the cabin (and the Fish & Game Warden!) before winter…