May 24, 2017
If you're in Chicago, you of course must go to the Art Institute of Chicago, our very deservedly famous art museum. But when you're there, make sure not to miss the fabric exhibit. It's small, it's in the basement, it changes every few months, and it NEVER disappoints…
Seen there last weekend, included in a really stunning exhibit of batik fabrics:
This fabric is maybe 9 or 10 feet long, and 4 feet wide. It's really kind of breathtaking…
Seeing these neutral colors working so beautifully together, our mythical heroine was able to solve her packing dilemma…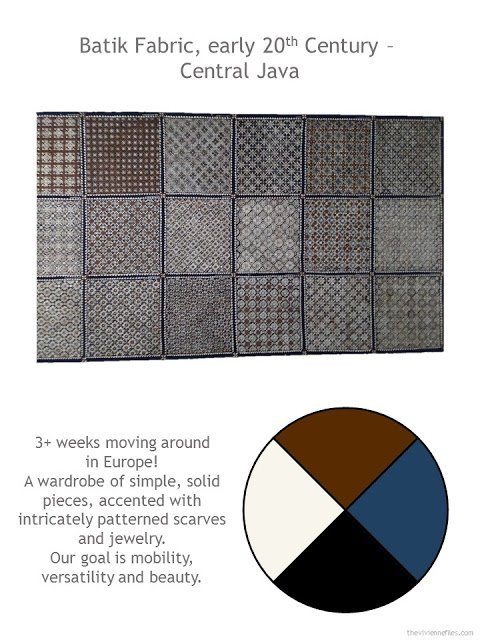 I've got it all arranged…
We'll just go from city to city by train; I've already purchased the train passes….
Well okay, she thinks…
You just have to be able to carry your own bag; you know that I'm not going to be able to corral a mess of luggage on a train platform….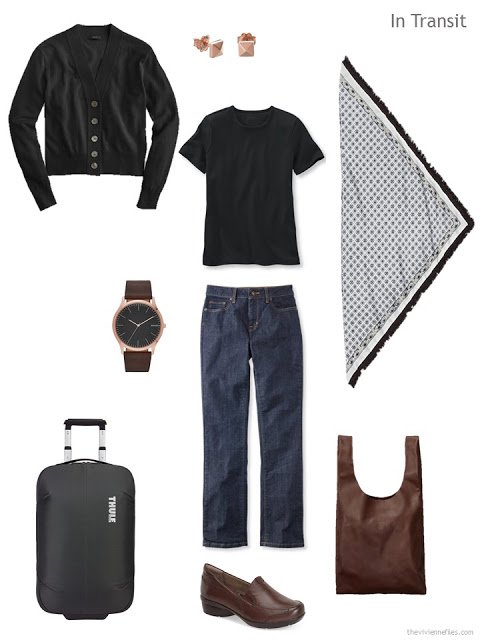 And can I tell you something?
This should be interesting!
I wish that you would dress a little more casually for this vacation. I always feel under-dressed when you look so lovely, and I'm just wearing trousers and a shirt. You're not like other women; you don't need to get all gussied up to be beautiful…
She's gobsmacked. But this is worth doing, if it's worth mentioning, it must really matter!
So she plans. She schemes. She swaps things in and out (and in and out!) to get down to 13 pieces (plus a rain jacket!) for six weeks in Europe…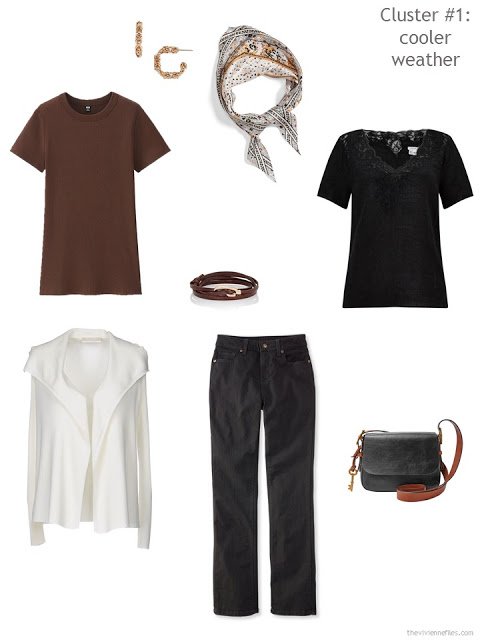 Scarves surely don't count as dressy, do they? Especially not in Europe…
She hesitates over a 2nd pair of jeans; these might need to be swapped out for a lightweight pair of black pants. Very casual black pants, though!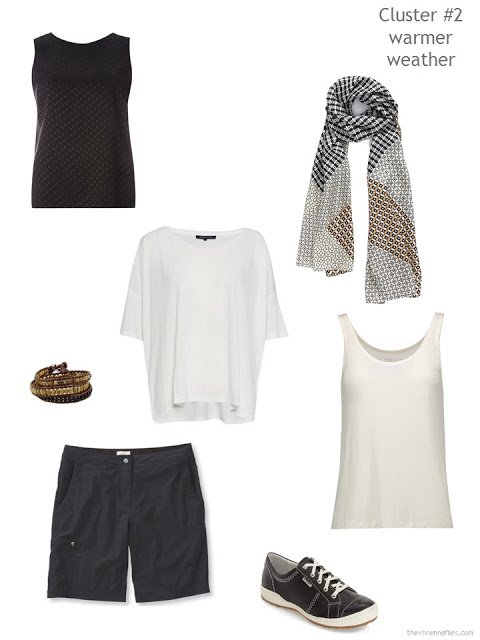 So she packed trail shorts, instead of a dressier pair in linen. She packed her sneakers. She packed her lighter-colored tops without fear, because they have a long-standing agreement that she can shop any time she needs to!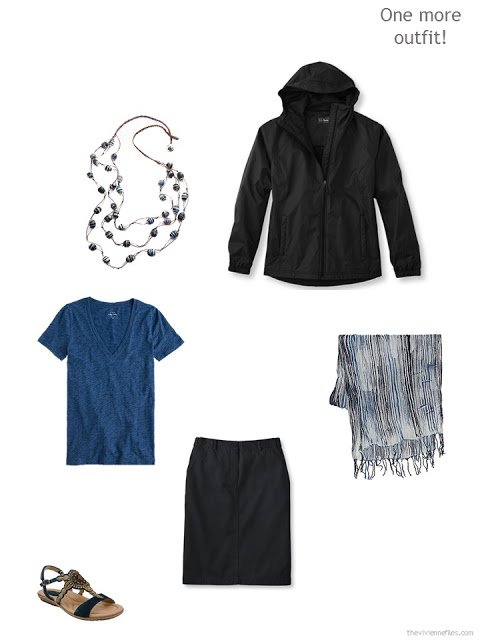 She remembers her rain jacket, and reminders her sweetheart to pack one too…
She actually hesitates over her cotton skirt, and asks if it's too dressy for their plans.
Just don't take anything high-heeled!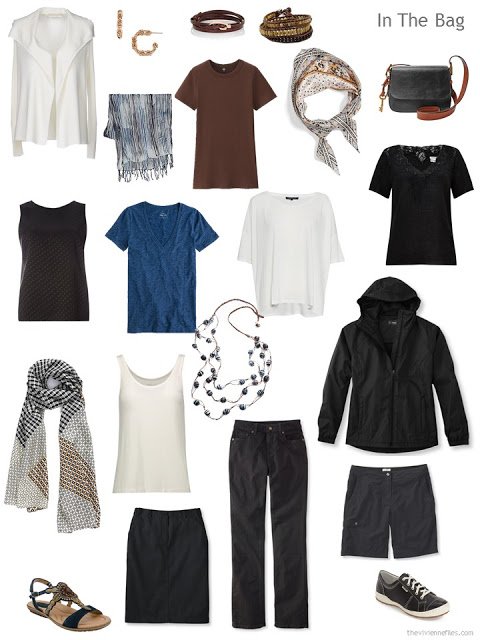 When she spreads everything out on the bed, it looks good together. Not exactly what she'd imagined, but she can see lots of possibilities…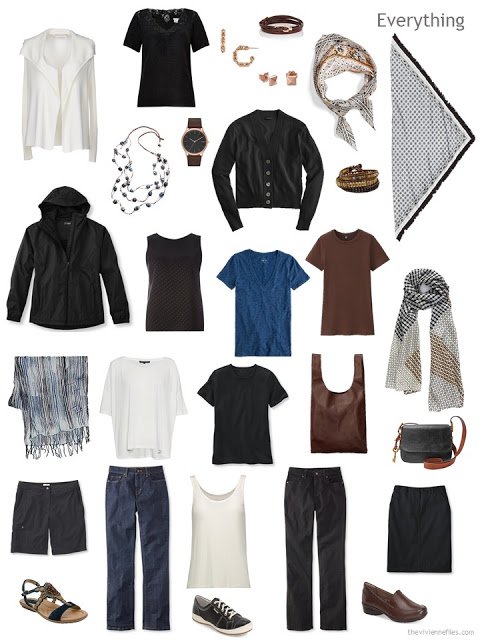 In all fairness, it took her a couple of tries to get to this point! And she was working with a pretty clear guideline…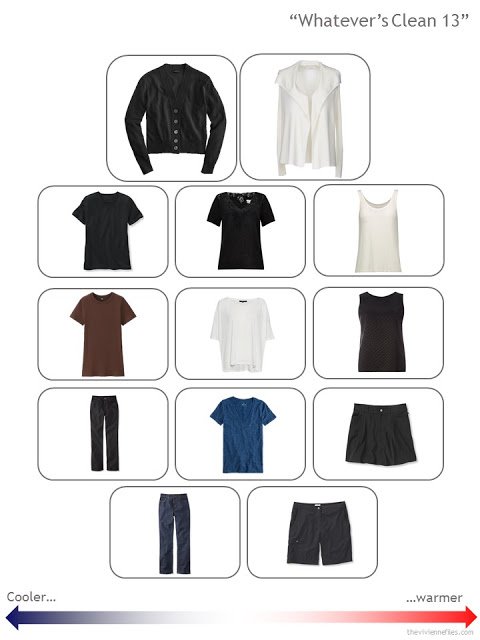 They've long since agreed that they'll do laundry the first day in each city (and they've budgeted to have laundry done FOR THEM at least twice…).
She's got lots of possibilities, but after six weeks, these pieces are going to get OLD…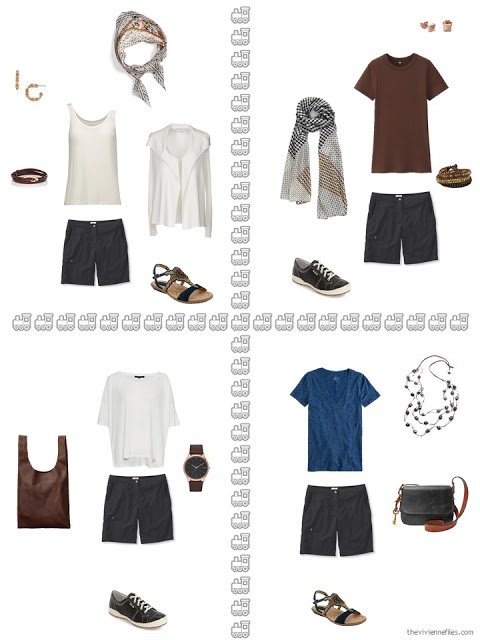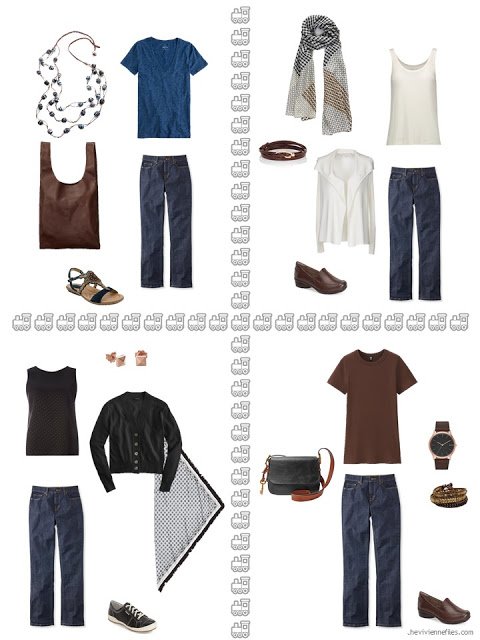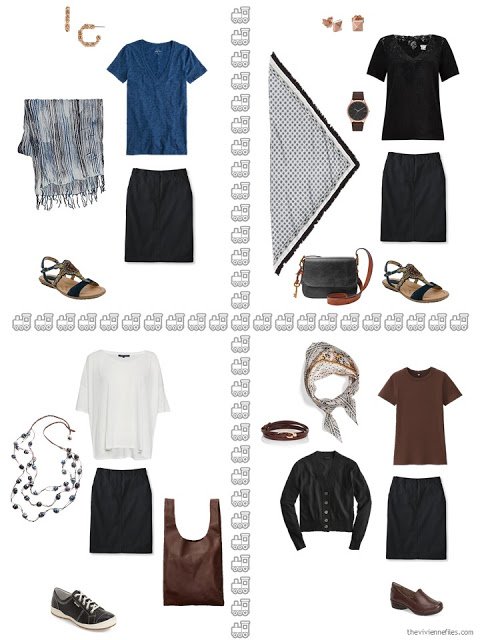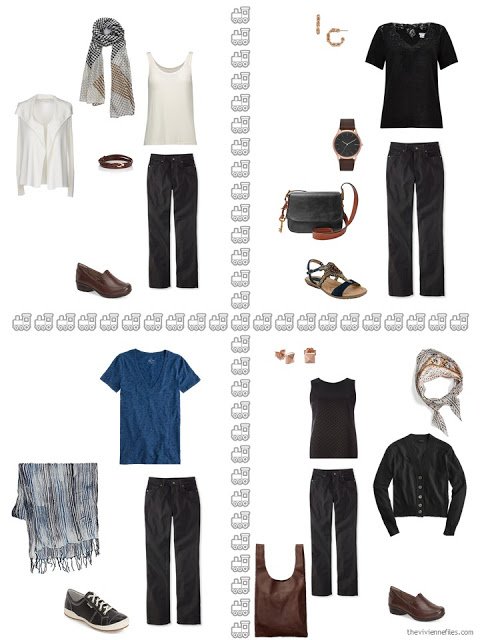 She will definitely have to replace 1 or 2 things, over the course of their trip.
And while she's carefully adhering to the request that she not be too dressy, she's also mindful that no mention was made about what lingerie should be packed….
love,
Janice