September 8, 2017
When we left our heroine on Wednesday, she had a tidy 16-piece wardrobe, but no accessories!
Of course, she probably still had lots of accessories that can work really well with her new clothes; let's go piece by piece, step by step, to choose some essential additions for her…
Shoes seems really important, I'd say!
And I'm going to be really practical and get her a bag pronto!
Now a bit of fun – some stars!
Scarves! Always remember that you might find the perfect scarf in an unexpected place – someplace you don't usually visit…
Don't discount the impact of a great watch… (yes, that last watch doesn't go with everything in this wardrobe, but if you were the kind of woman who didn't mind owning 2 watches…)
I'm going to keep showing you sunglasses until every last woman in the world has accepted that eye protection in the sun is an important part of self-care; it matters THAT much.
No woman is going to be comfortable in this wardrobe without at least a few pairs of shoes, eh?
I'm not sure why this first bracelet felt starry to me, but it did. Maybe more like the surface of the moon! At any rate, I'd wear it in a heartbeat!
Since this is a very "moving into cooler weather" wardrobe, I thought gloves made sense… And no, those last gloves clash hideously with this outfit. But if you were the kind of woman who didn't mind having 2 pairs of gloves…
None of the shoes so far would really look just perfect with this amazing skirt, so I think navy flats are a logical addition here.
This is a break from the usual system – I don't think there's any reason in the world not to buy ALL of the hosiery! A fun contrast sock is well worth the effort sometimes… (and Talbots often has cool socks…)
Since this tee shirt brings us back to the star theme in a big way, I wanted to find another piece of star jewelry. These necklaces might not all fall just perfectly on the tee shirt, but there are plenty of ways that these could be worn with this wardrobe.
Monochromatic outfit? Scarf!
I was thinking – more or less – about clouds and the sky… And yes, these scarves vary in price from the sublime to the ridiculous!
Let's finish up with a tiny star ring, just so our heroine can look at it a dozen times a day and smile!
As much as I like the look of just the clothing arrayed together, I always feel that things look a bit more "real" when you get some accessories mixed in.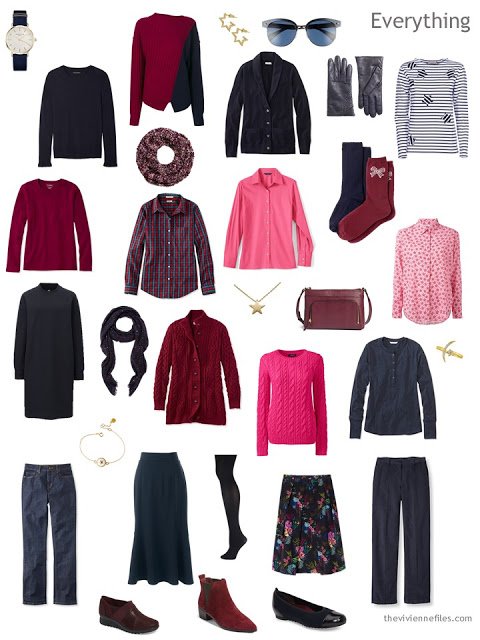 Now, when one assembles outfits, they really take on some personality!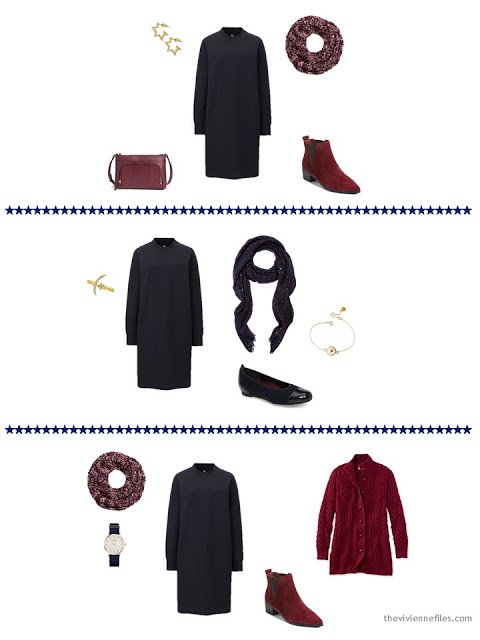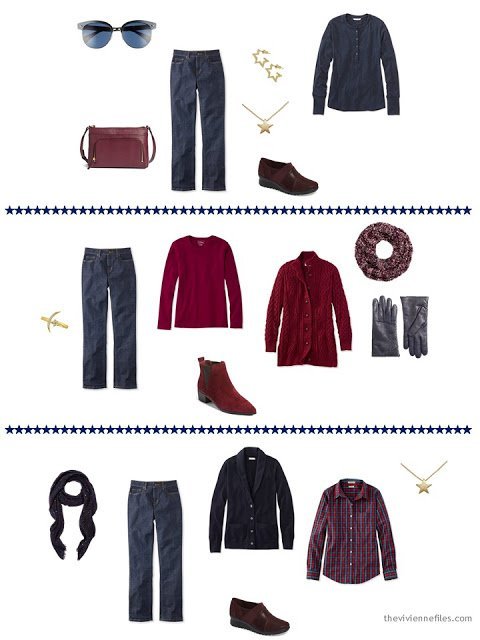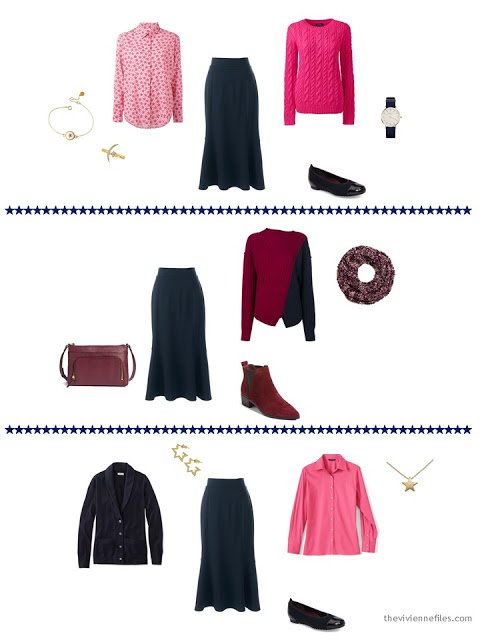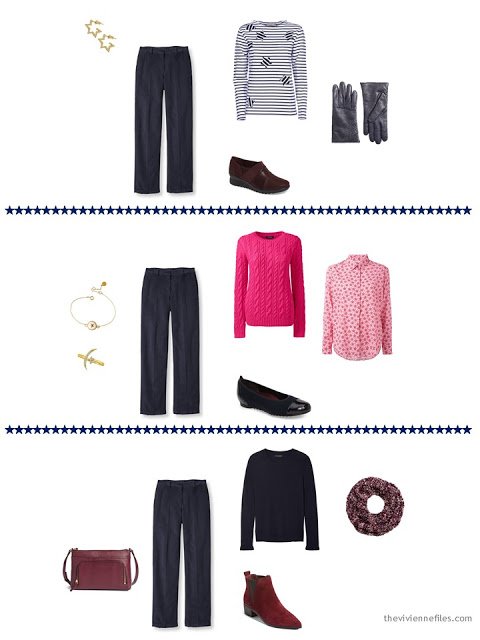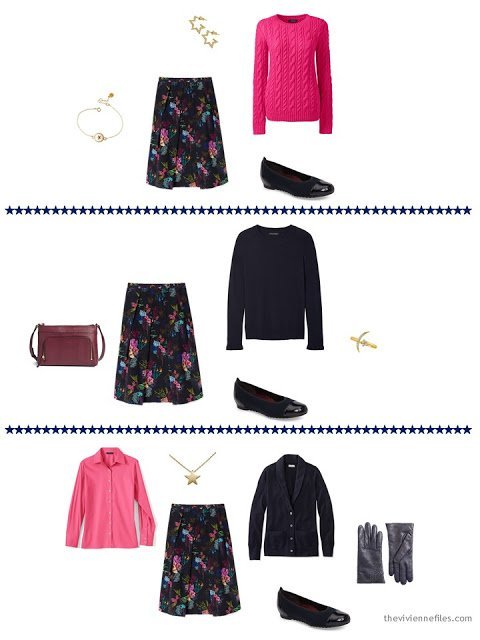 Just for reference purposes, I'm putting this here again; I think that Mr. Gendler deserves another hurrah!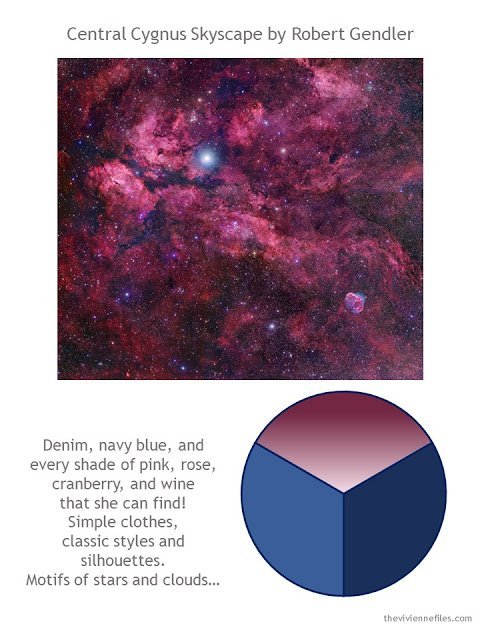 I love doing 1 at a time wardrobes – I feel like they're the closest to "real life;" most of us purchase our clothing 1 or 2 pieces at a time. Is that a reasonable assumption?
love,
Janice
PS – If you are looking for more color and pattern inspiration, check out the Planning Documents section of the website.