April 5, 2023
It's tempting to think of what one might do with a completely new wardrobe – horrible as that would be in reality. I admit that I would be really tempted to wear all different shades of grey… hmm…
So this "every shade of brown to ivory" really appeals to me – using texture and lots of accessories to keep things interesting, while at the same time always being easily recognizable!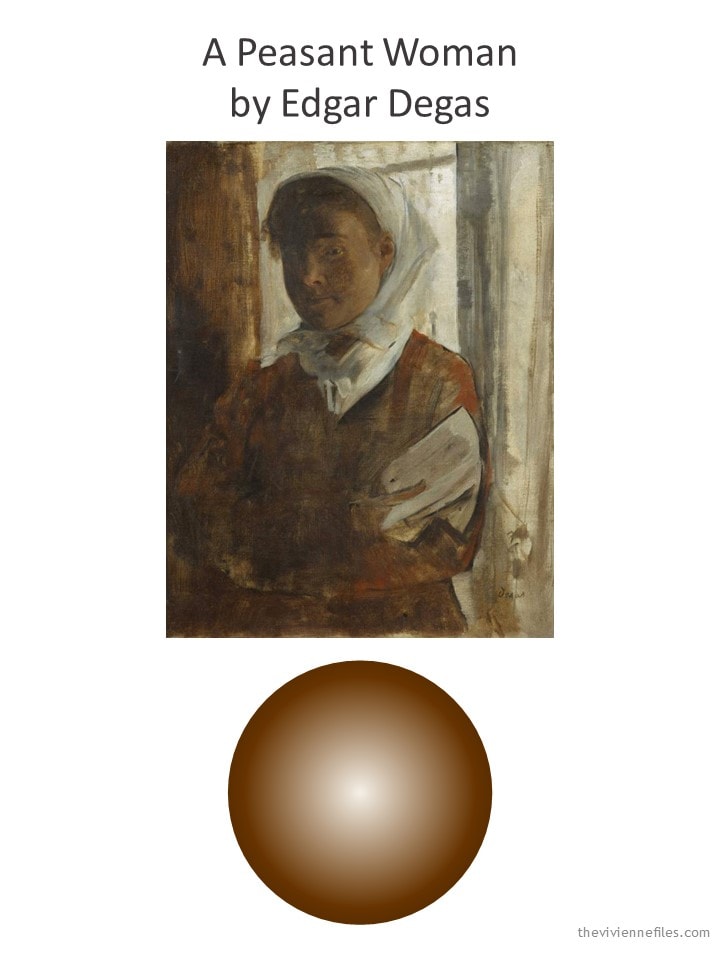 This heroine's not all that interested in Spring, yet. But she has the good sense to at least get a pair of linen pants, and some sandals!
Many will find this boring, but I'm very drawn to the calm variations of color here: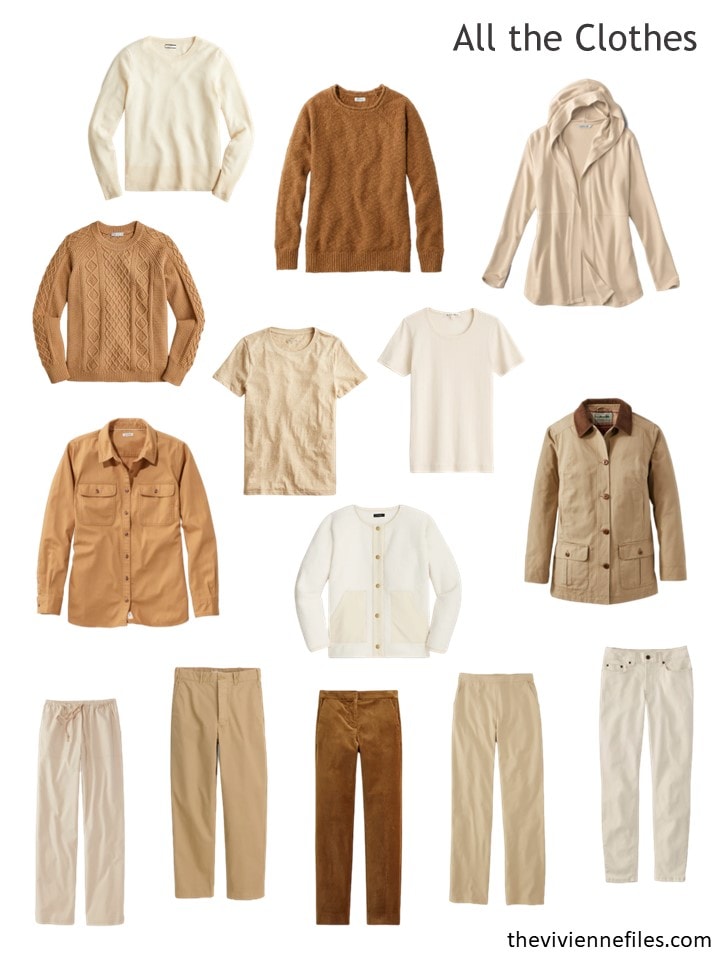 And I'm quite smitten with her accessories!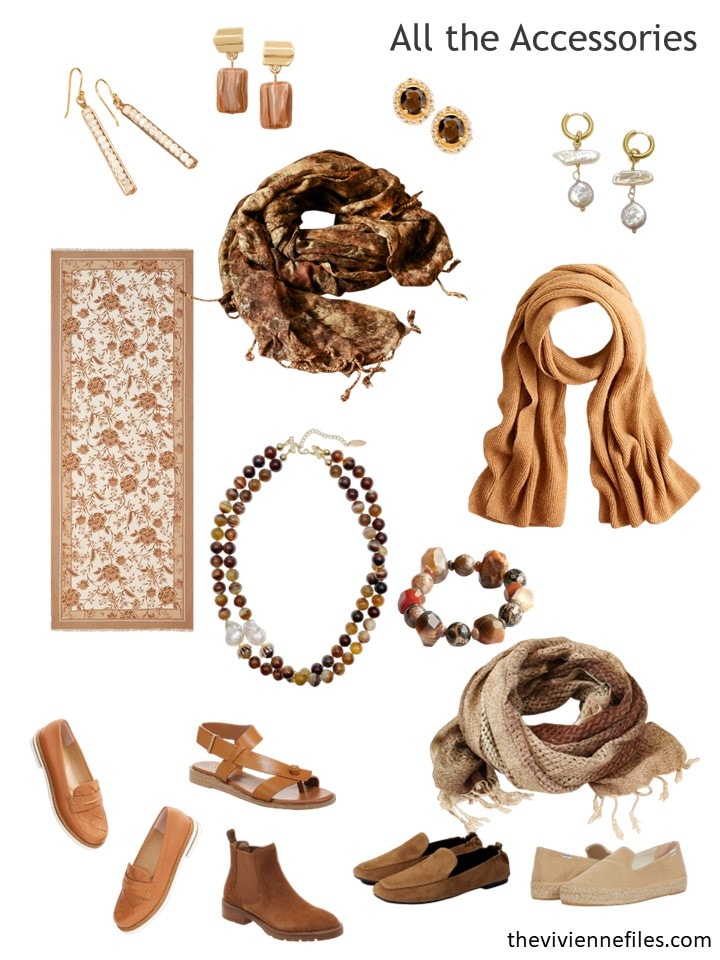 Let's see what new possibilities our heroine's shopping has given to her: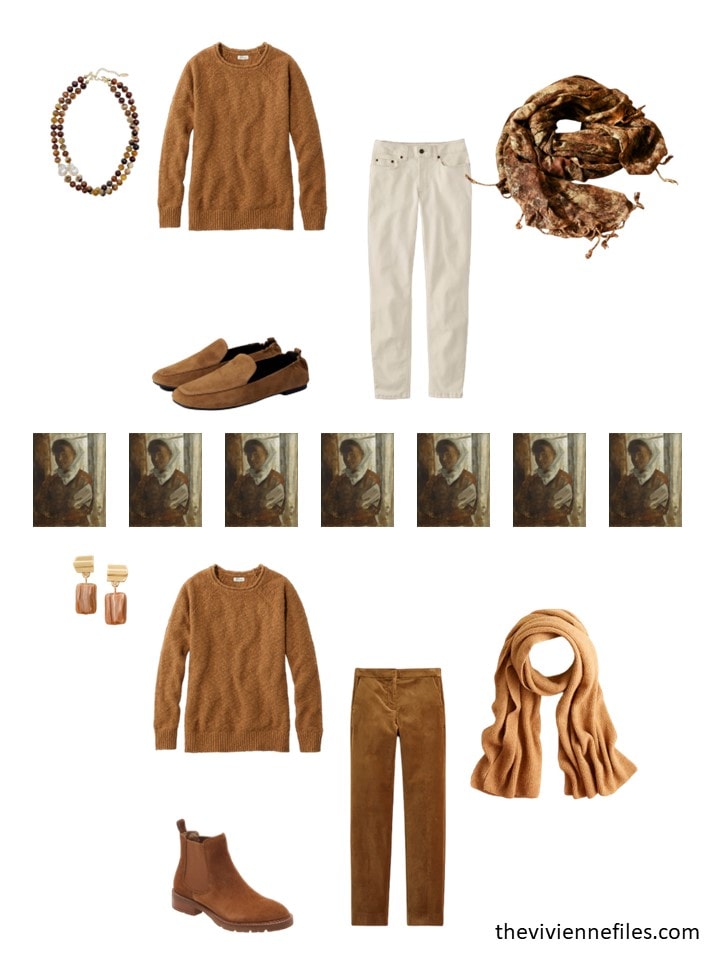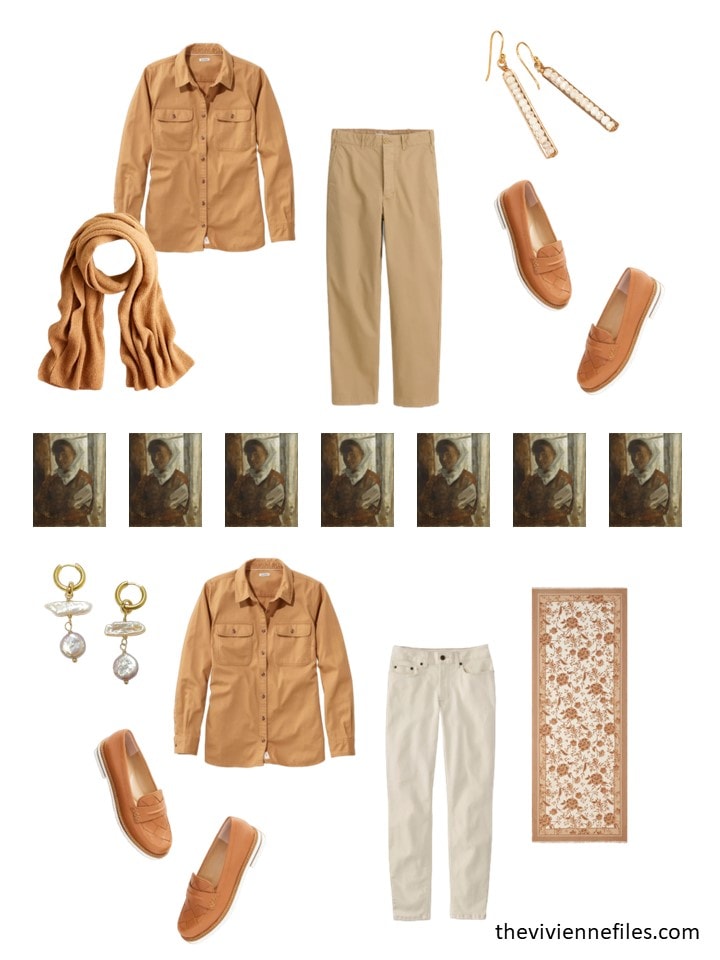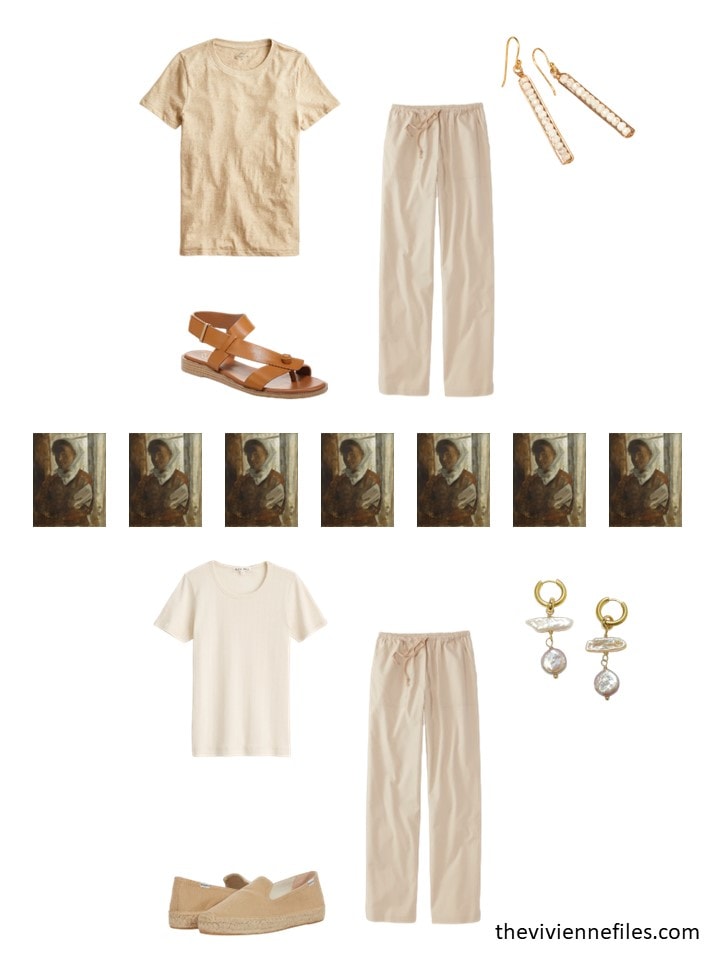 Next, a gorgeous painting, and a favorite color palette: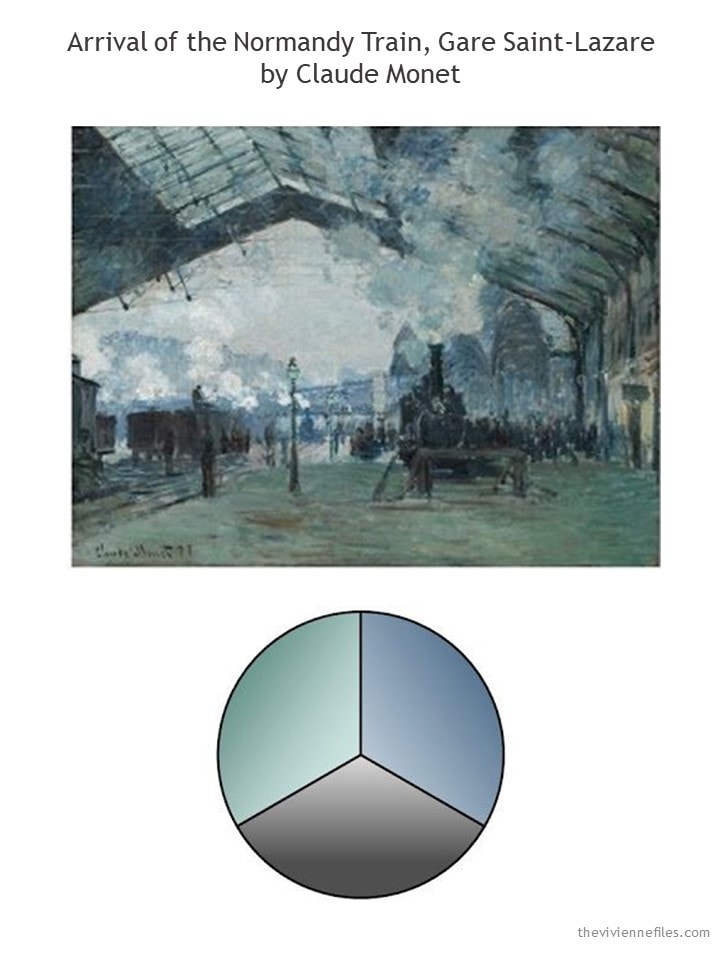 All our heroine is thinking right now is (1) I really need some more of that soft green in my wardrobe, and (2) I haven't been in Orvis for ages!
Oh my…
If you're shopping for a color that's difficult to find, be prepared to spend your entire budget in 1 place! If you see the sweatshirt, there's a decent chance that there's also a shirt, and maybe even pants in the color your want. It's worth trying…
These 3 garments change the entire feel of this wardrobe: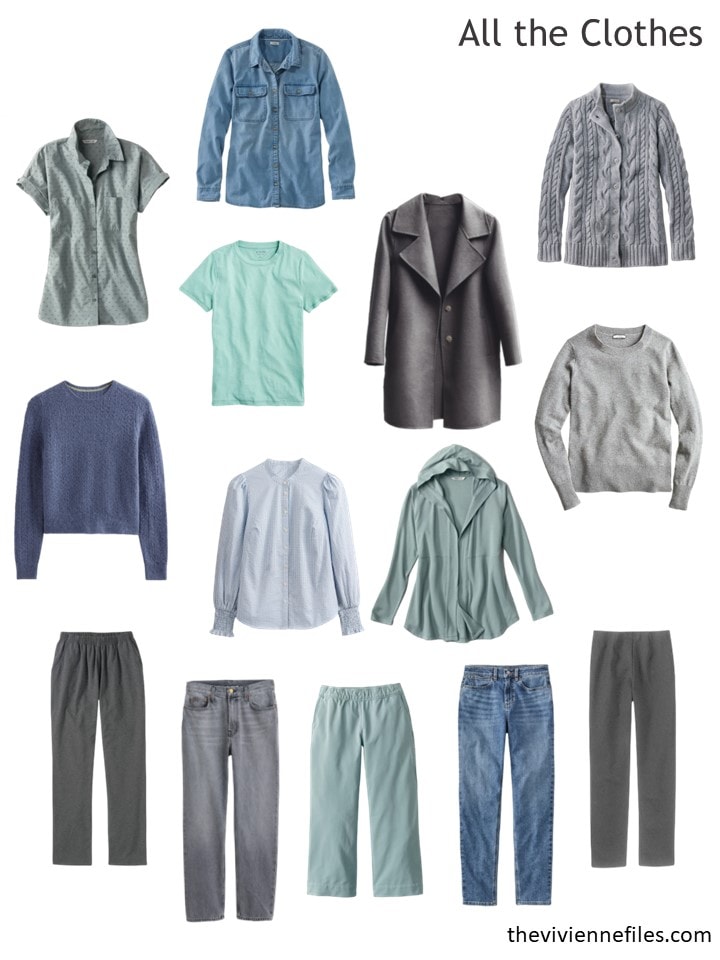 And her new accessories fit right into her wardrobe: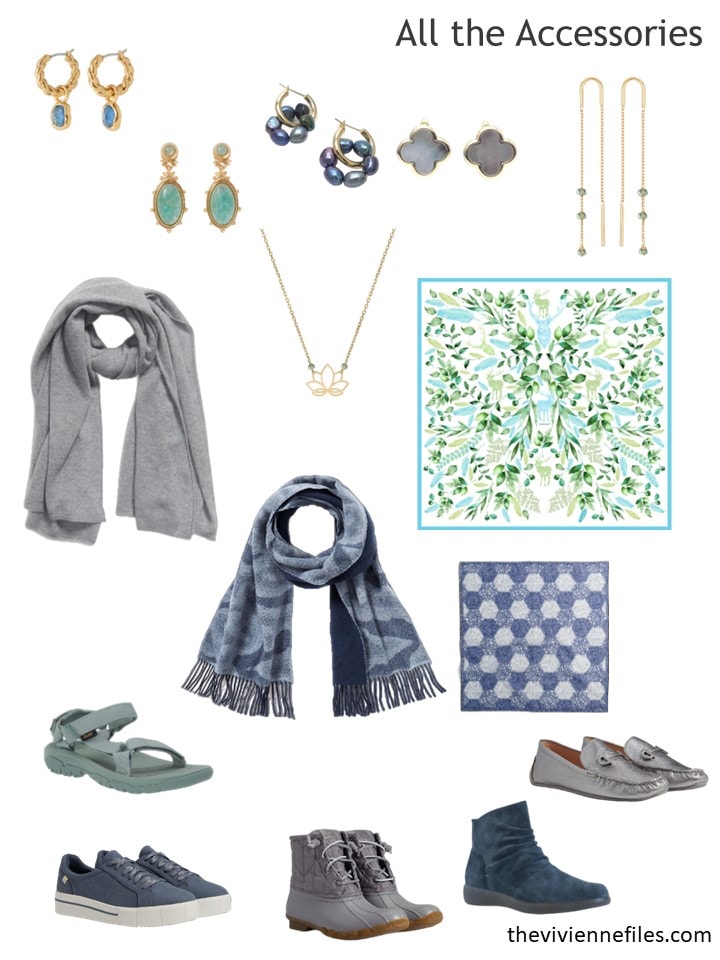 I have to admit, buying a complete outfit like this makes shopping MUCH easier; but for a while you may find that you wear the new pieces together most of the time. That's okay – everything doesn't have to be infinitely mix-and-matchable Garanimals…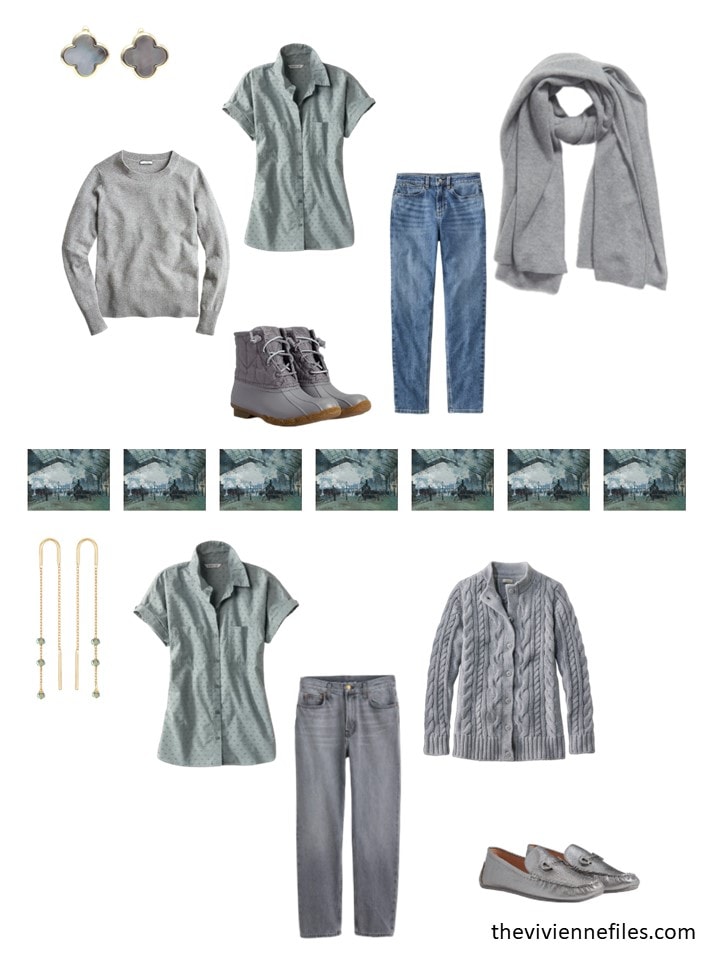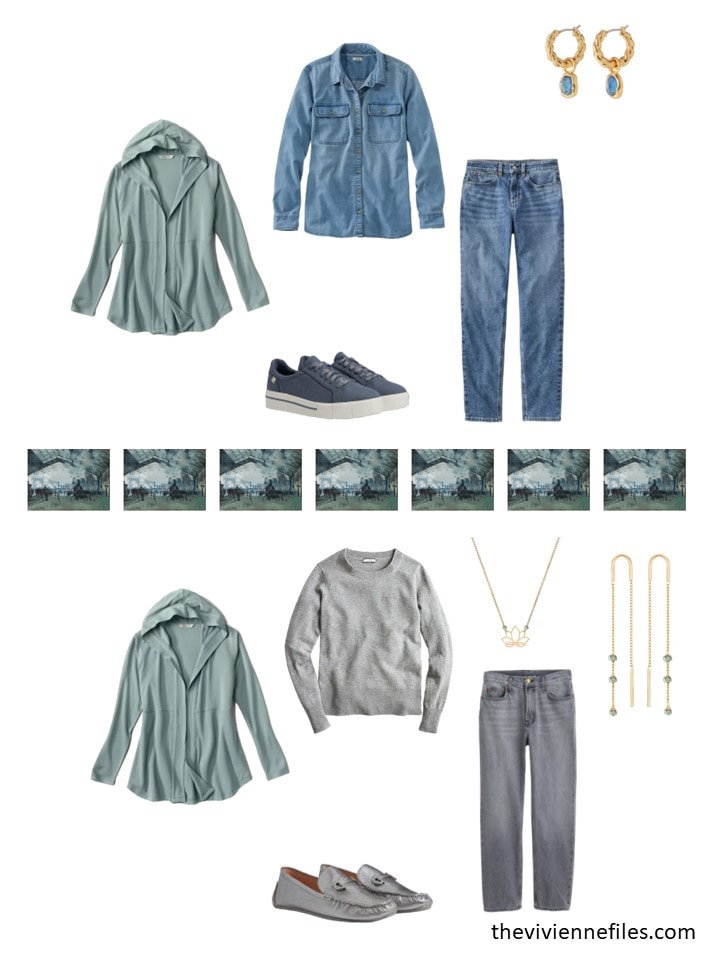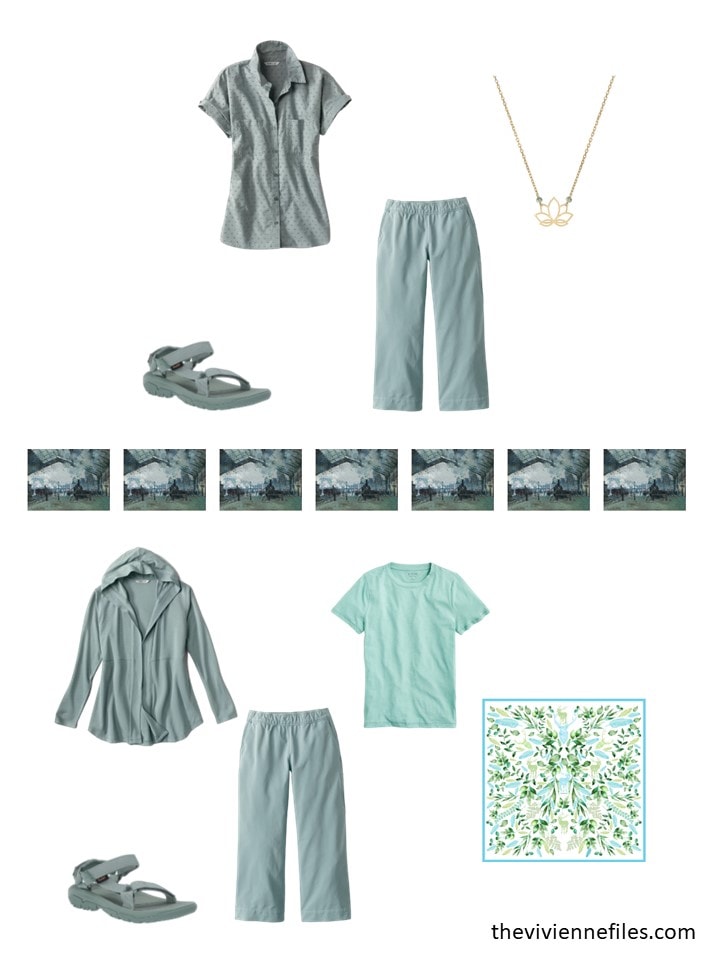 This wardrobe really calls to me; I still can't put my finger on exactly why…
It starts here: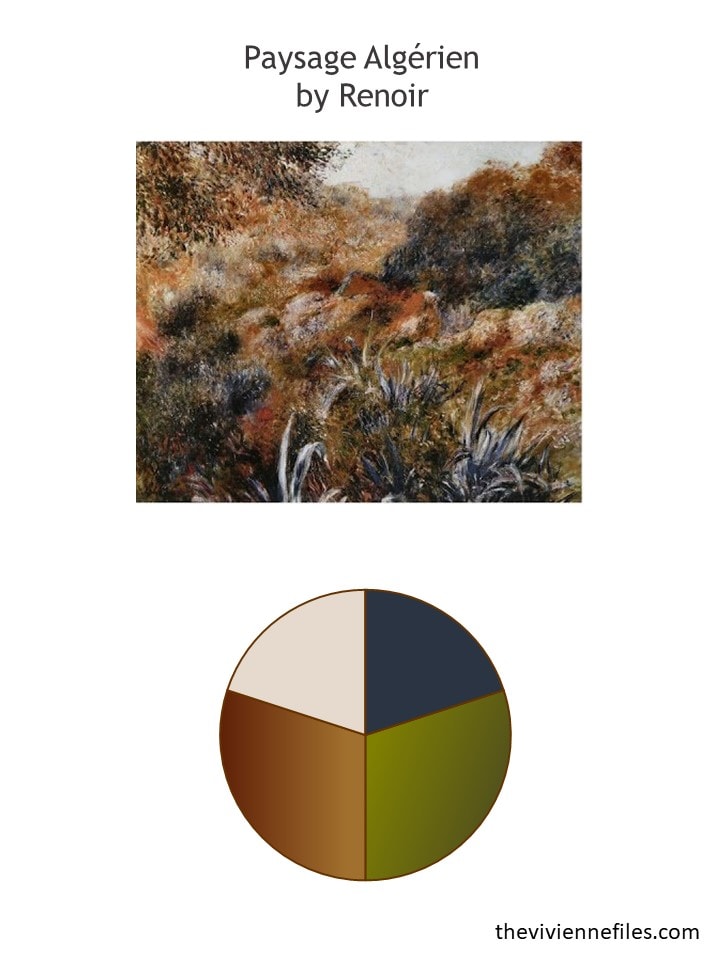 Our heroine grabbed an easy dress, and then a simple warm weather outfit. It doesn't have to be complicated!
This image really calls to me – is it the classic colors?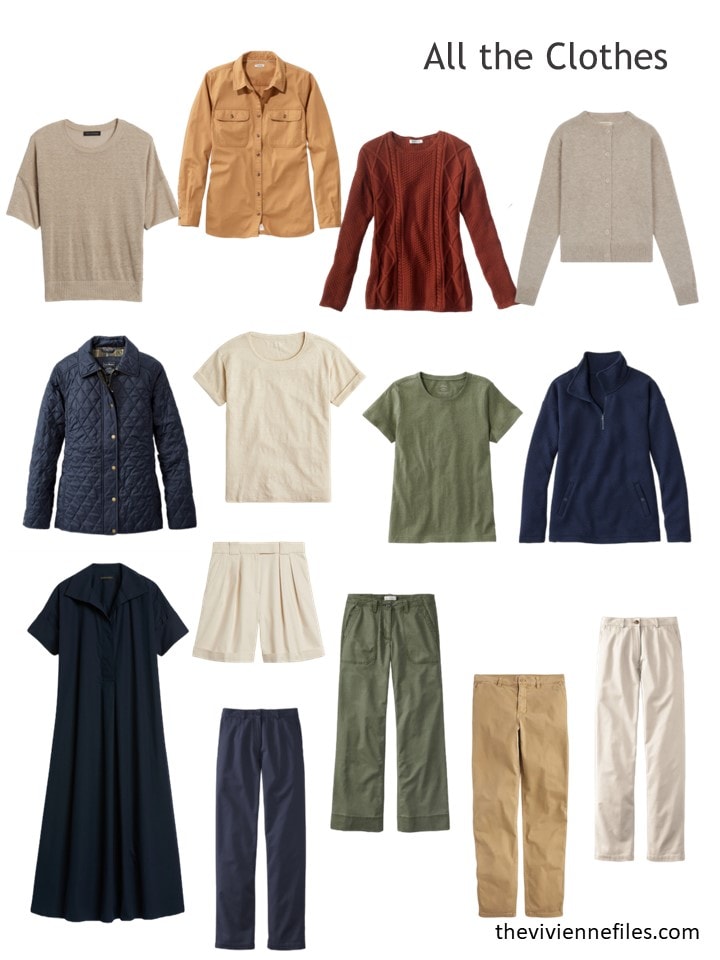 And I love any wardrobe with high-top sneakers!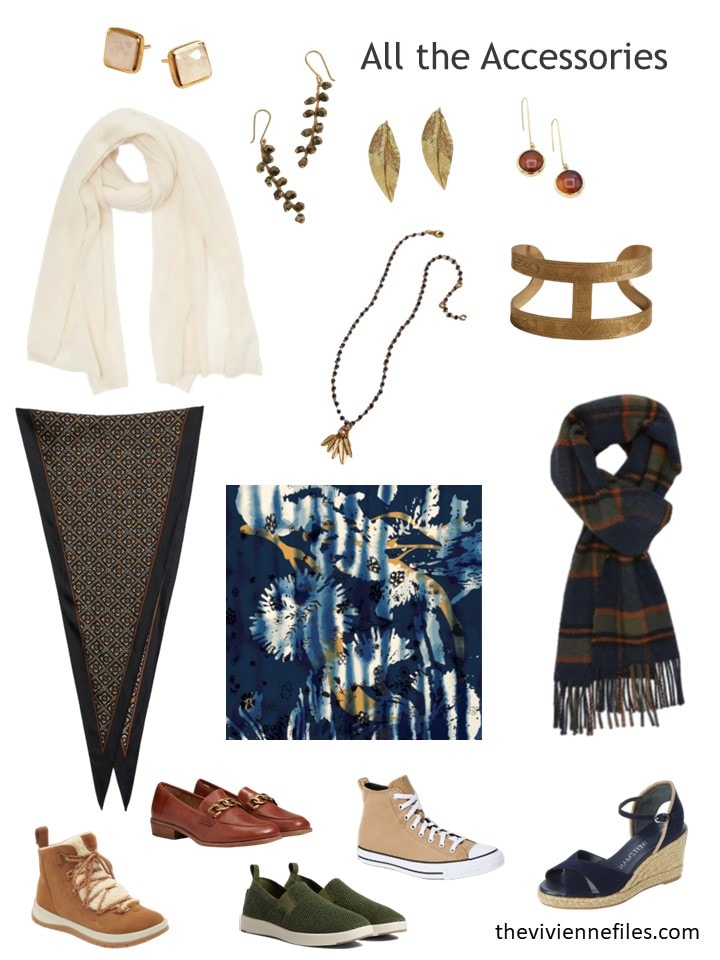 Let's see how this heroine will be dressing for the next few months: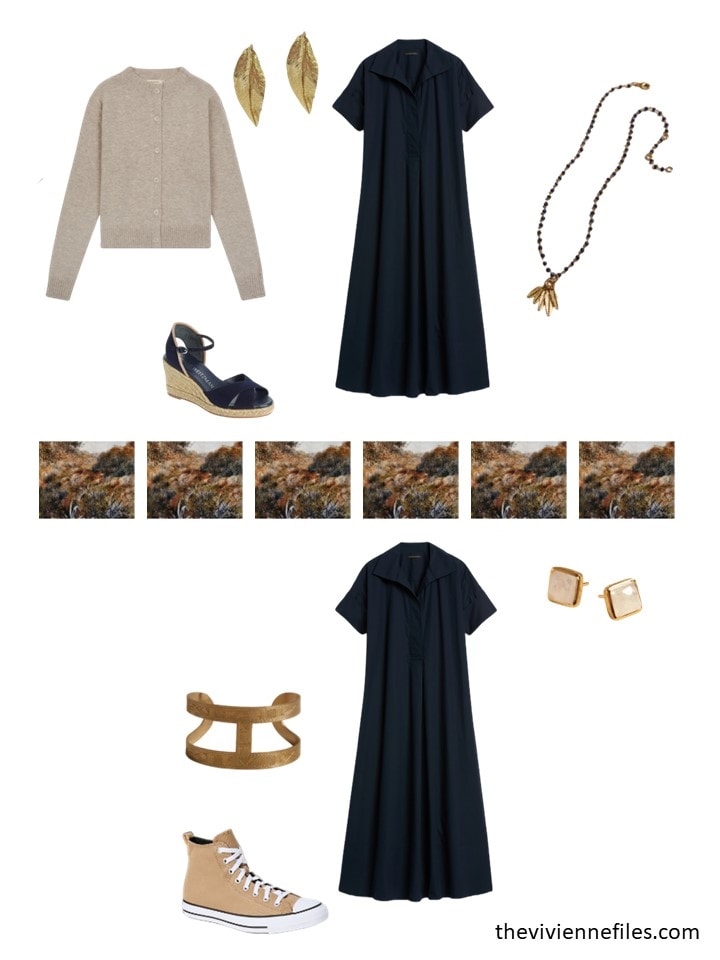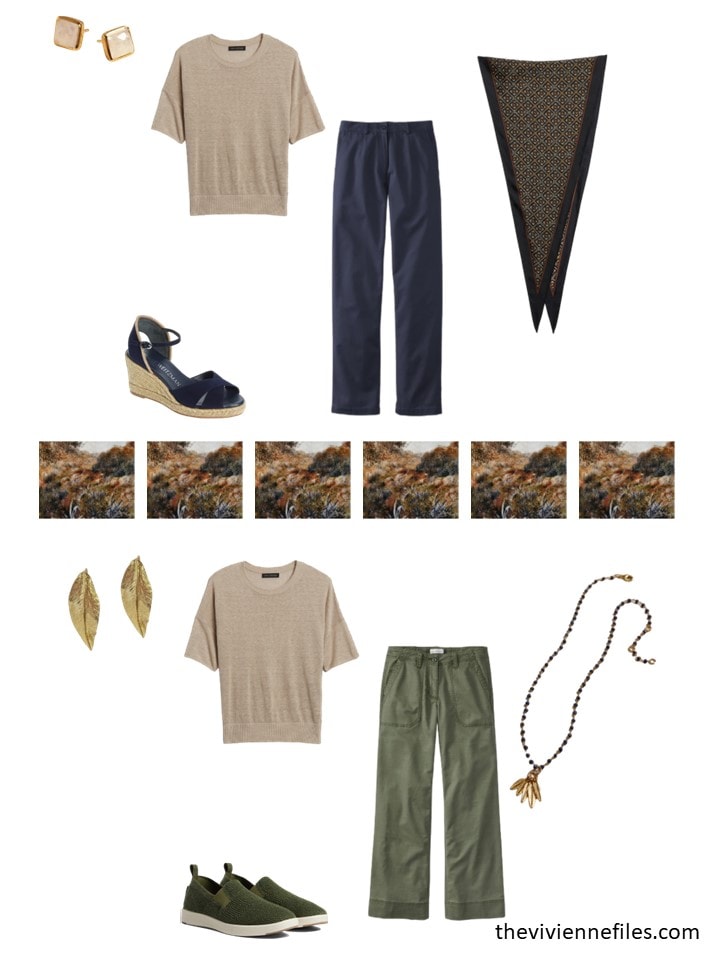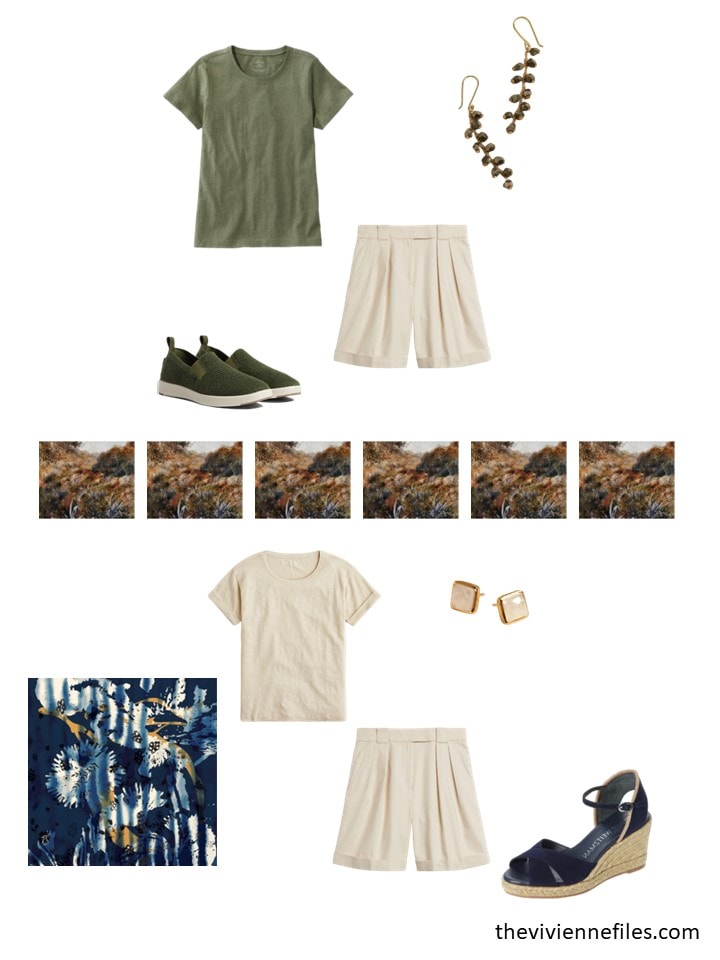 As much as each of these wardrobes holds a lot of appeal to me, I think I'm wearing black and brights until I get bored with having purple highlights in my hair!
love,
Janice
p.s. 6 years ago, I disabused us of the very IDEA that there are "must have" items for Spring (or any other season!).