July 12, 2017
It surprises me that this painting is from Renoir – I always think of him with pastels or clear and cool bright colors. But this is perfect for our current "neutral experiment": it's got navy and beige, and some great rust and green accents! It's easy to think of these as autumn colors, but if you've ever traveled to (or lived in) a hot and arid summer climate, you know that things start to get rusty and deeply green by mid-summer: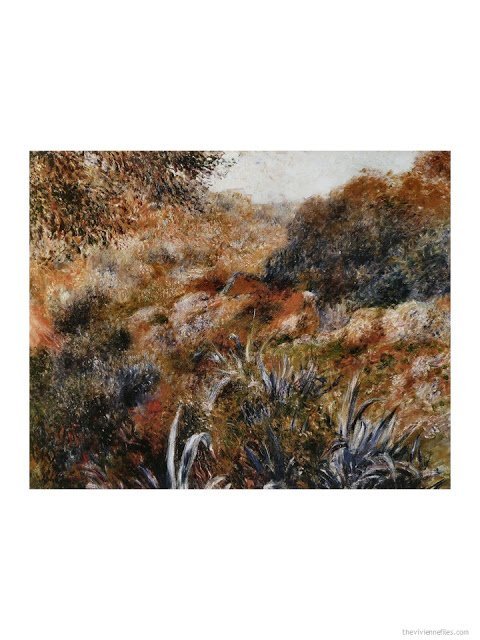 So They Bought a Camper…
She never, in her life, would have imagined this. But when they sat down together and made a list of where the wanted to travel, now that they were retired, it looked like:
Fly to X, rent car, drive to Y
Fly to Z, rent car, drive to A…
OVER AND OVER…
And if finally began to dawn on them that maybe they should just drive to their destinations…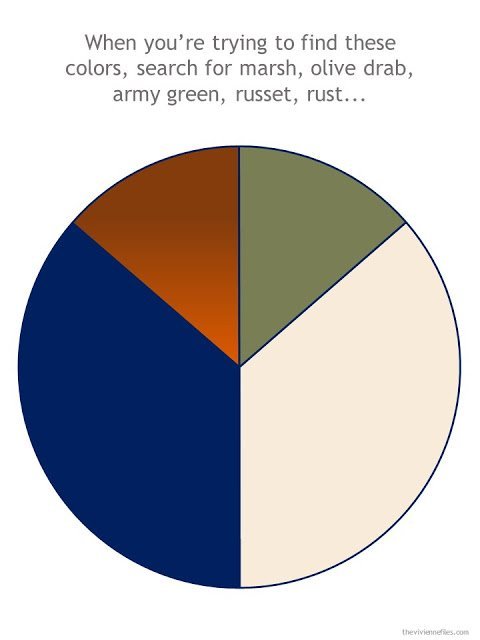 They were concerned about fuel costs, so they bought the smallest possible, smallest imaginable camper…
She had about a shoe-box sized area for clothing storage. Well, slightly more than that, but she realized that her wardrobe was going to have to be "carry-on" sized. So she started with a core of neutrals that she really liked: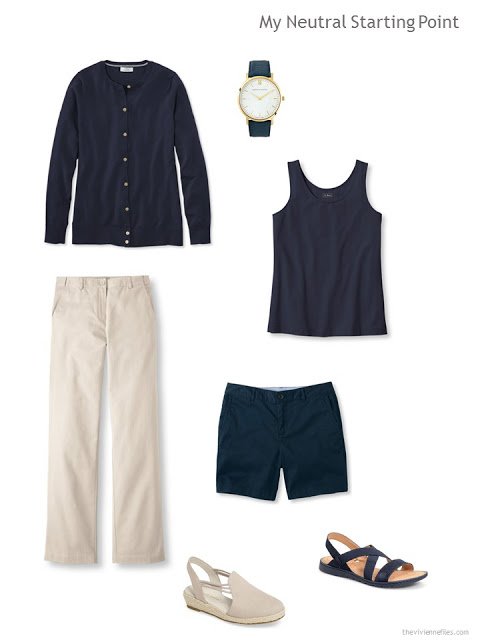 She planned carefully, focusing on only 2 accent colors, and just a few really special accessories, including 1 really amazing necklace!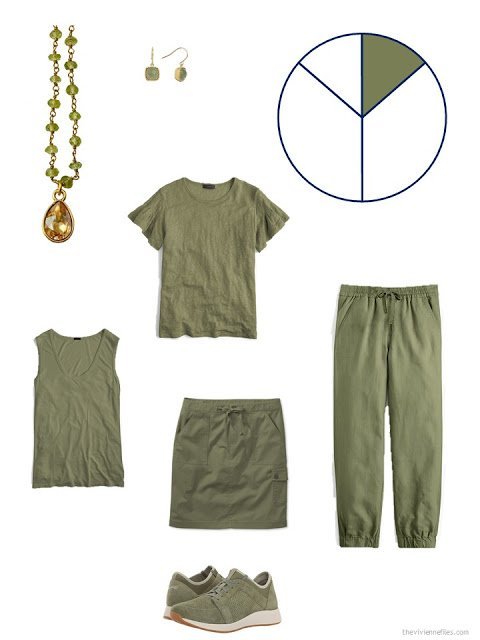 She didn't need a lot of pieces, but each item had to really pull its weight: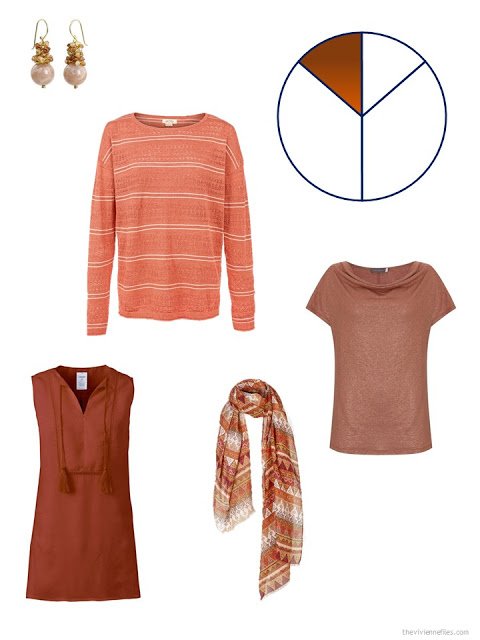 In the hottest weather she wouldn't wear jeans very often, but they planned to travel to some places that weren't sweltering… Mountains… sigh…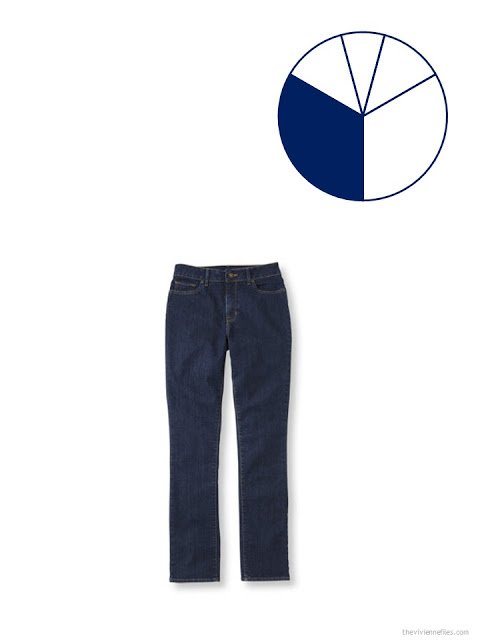 She definitely was taking her navy cardigan, but another soft and snuggly jacket-y item could be really handy…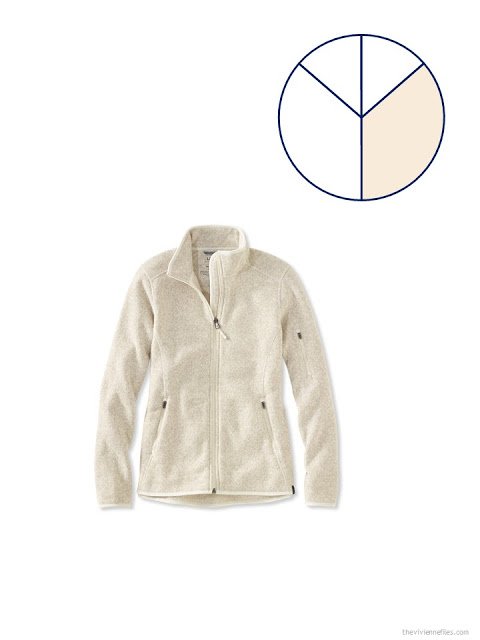 She doesn't have a lot of clothes, and she really doesn't have a lot of space, but she still wants to look pretty… scarves and jewelry don't take up much room!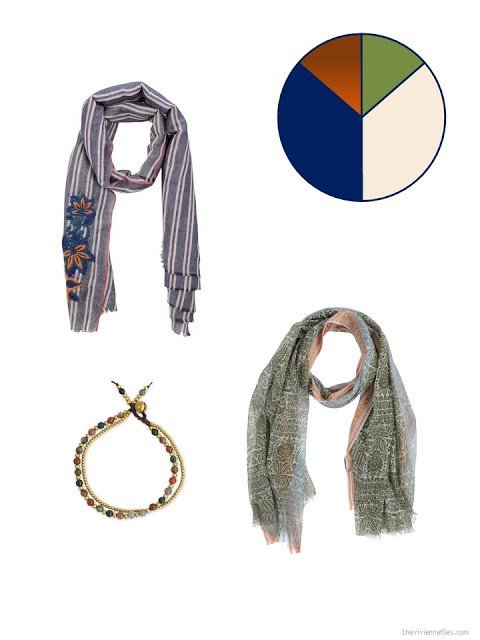 She's pretty certain that there is no way to put these pieces together and make a mistake! Since she has very little room in which to get dressed, this is helpful…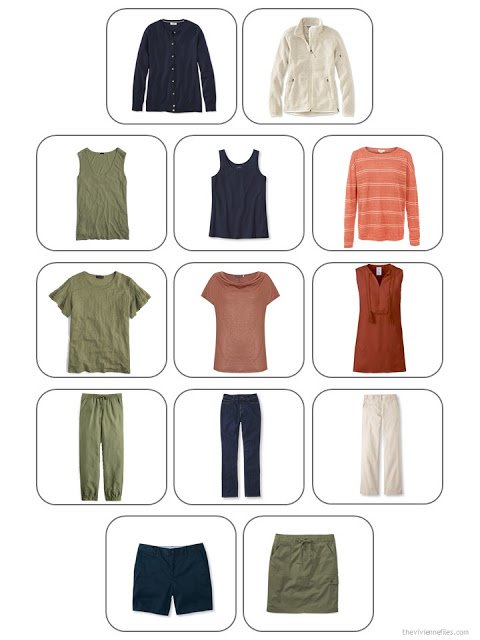 When she looks over what she has packed, she feels pretty comfortable that she has something for just about any event she might encounter: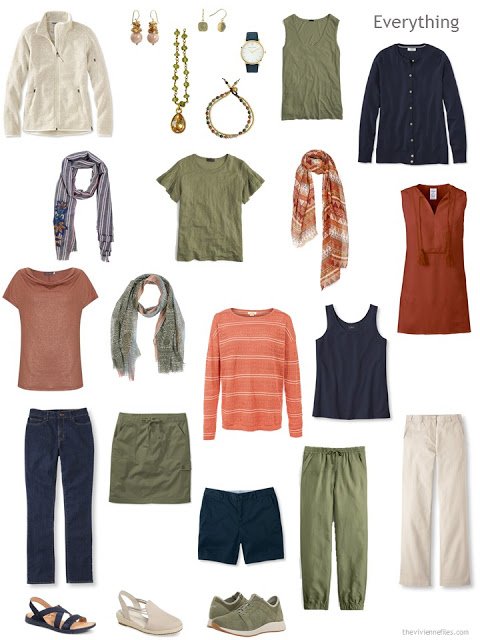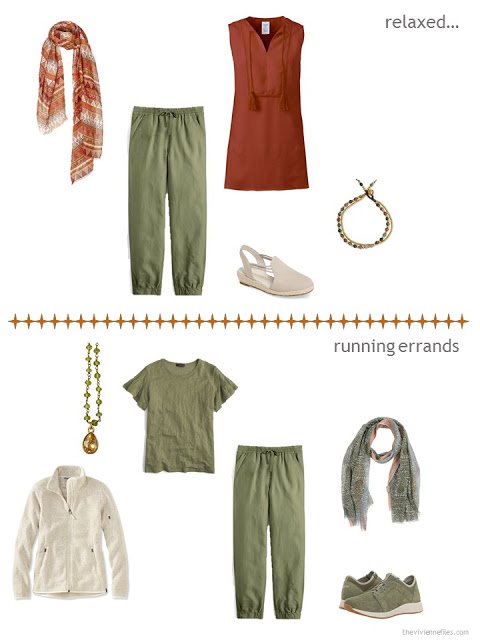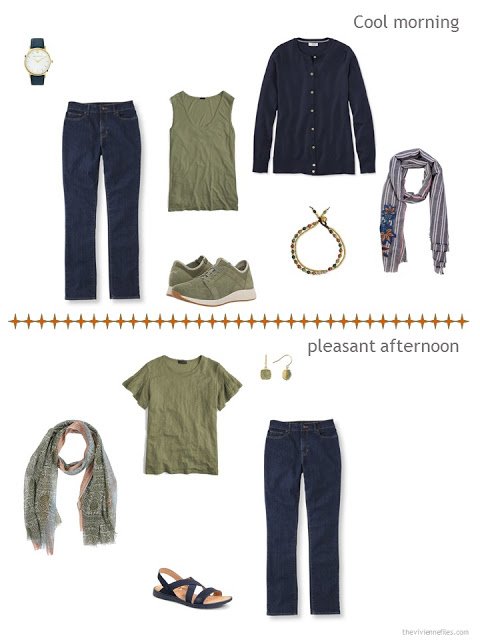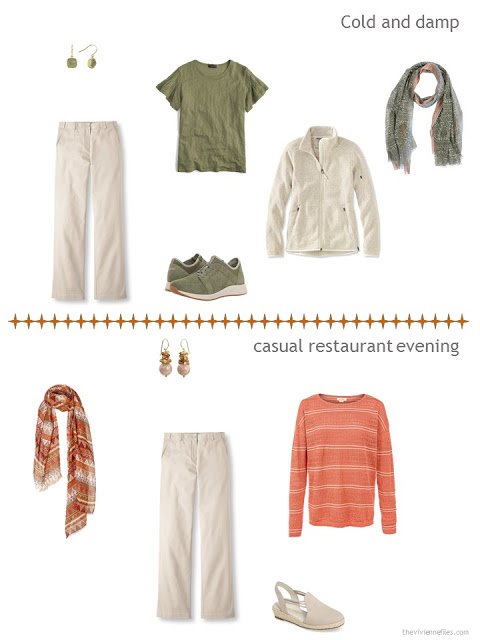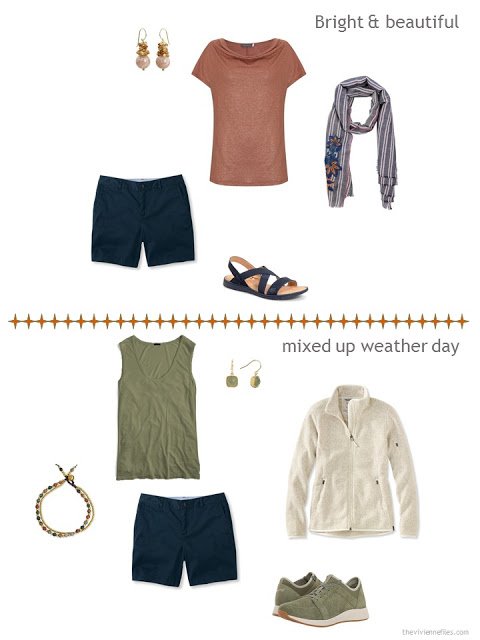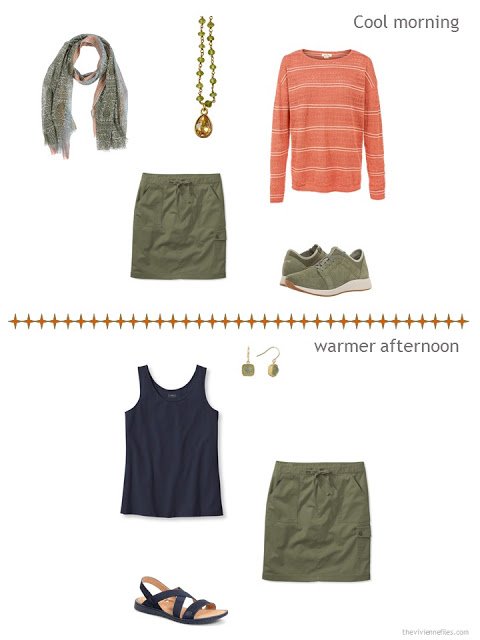 Now if she can just get a handle on that pesky car sickness…
love,
Janice