May 5, 2023
Our heroines are branching out – their lives are different from each other, and their wardrobes will also be different… Seems obvious, except for those times when we're all told to get a beige trench coat, or a little black dress…
Our first heroine is experiencing some REALLY warm weather, interspersed with days when it pours rain and is chilly!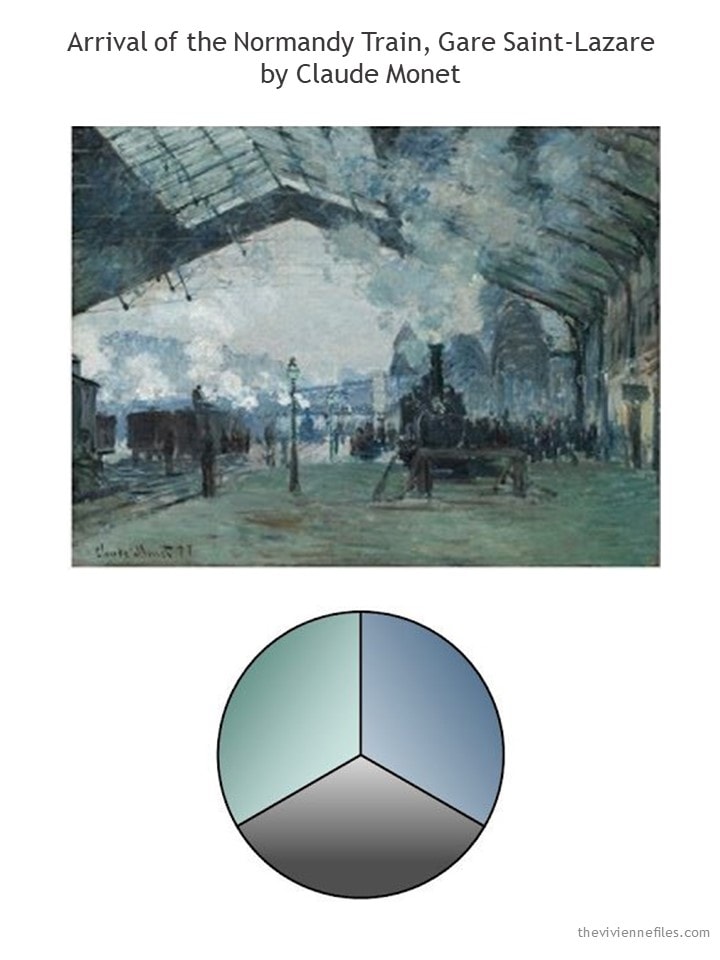 She decided to just forget about the cool interludes, and jumped onto a beautiful warm-weather outfit in soft shades of green and blue:
She doesn't have a third of her wardrobe in each of the 3 colors, but this still feels balanced: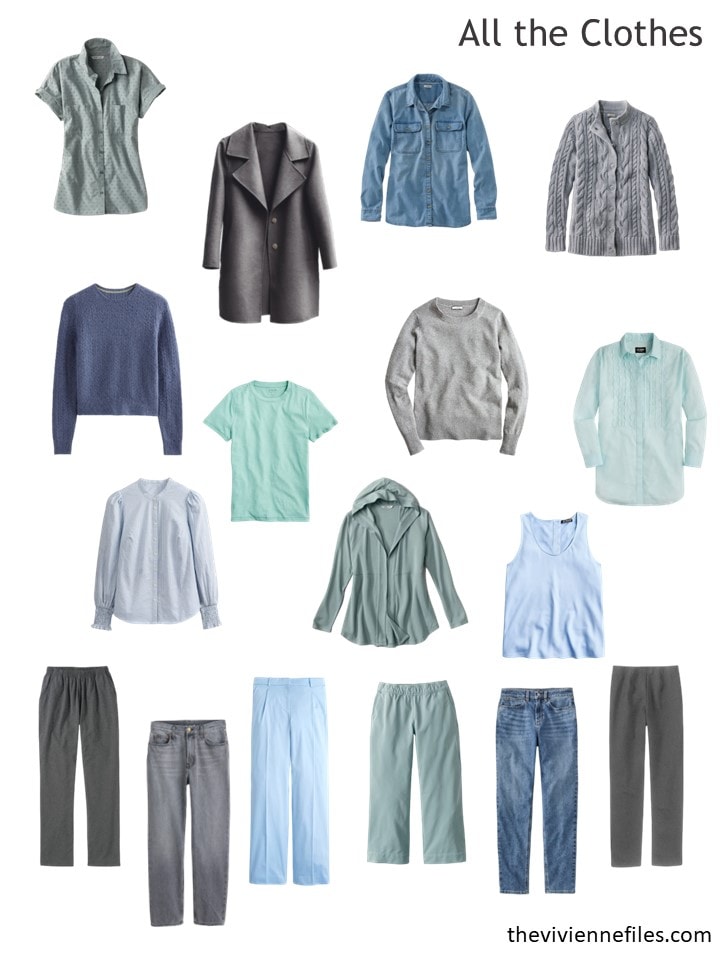 And her accessories are spot-on! How fun to find the perfect light blue sandals…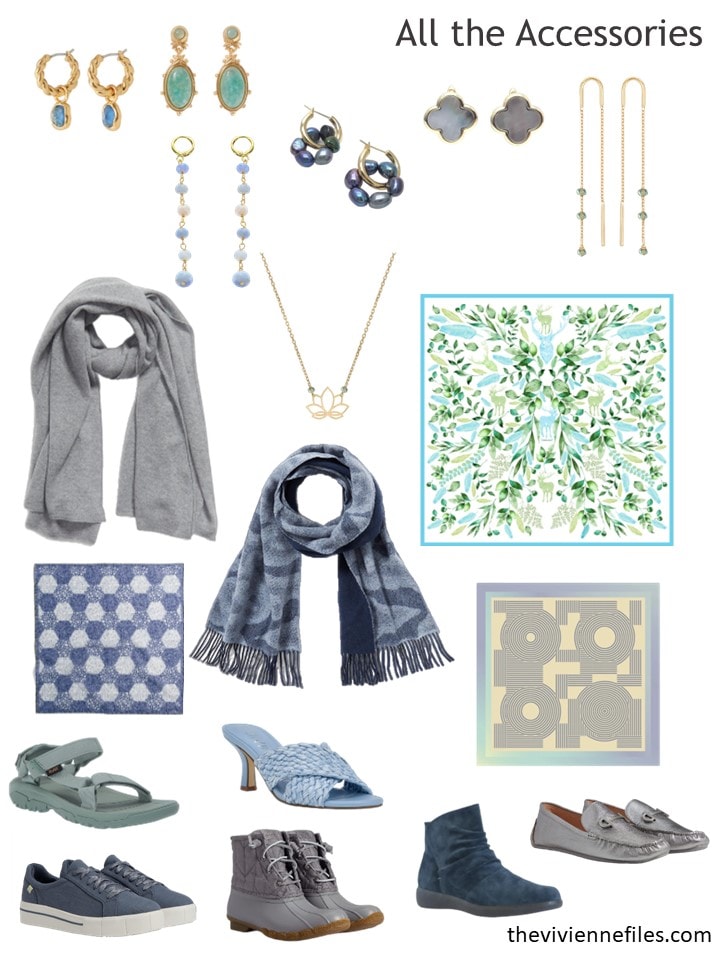 As always, her new clothes bring her more than just 1 new outfit – there's no reason to buy something that you can only wear 1 way, unless it's a wedding dress!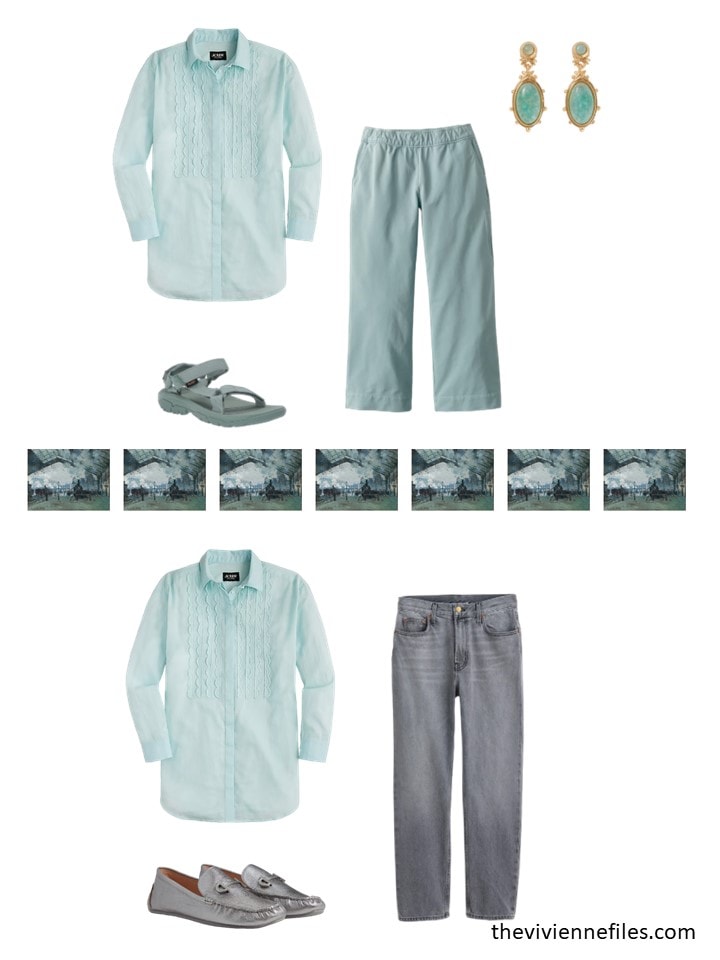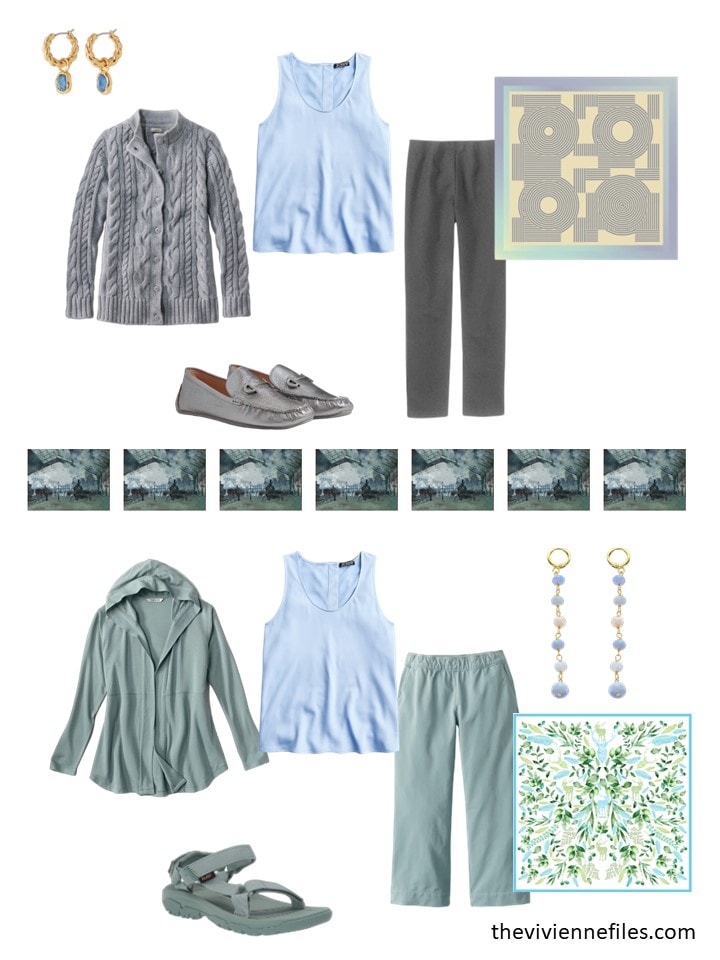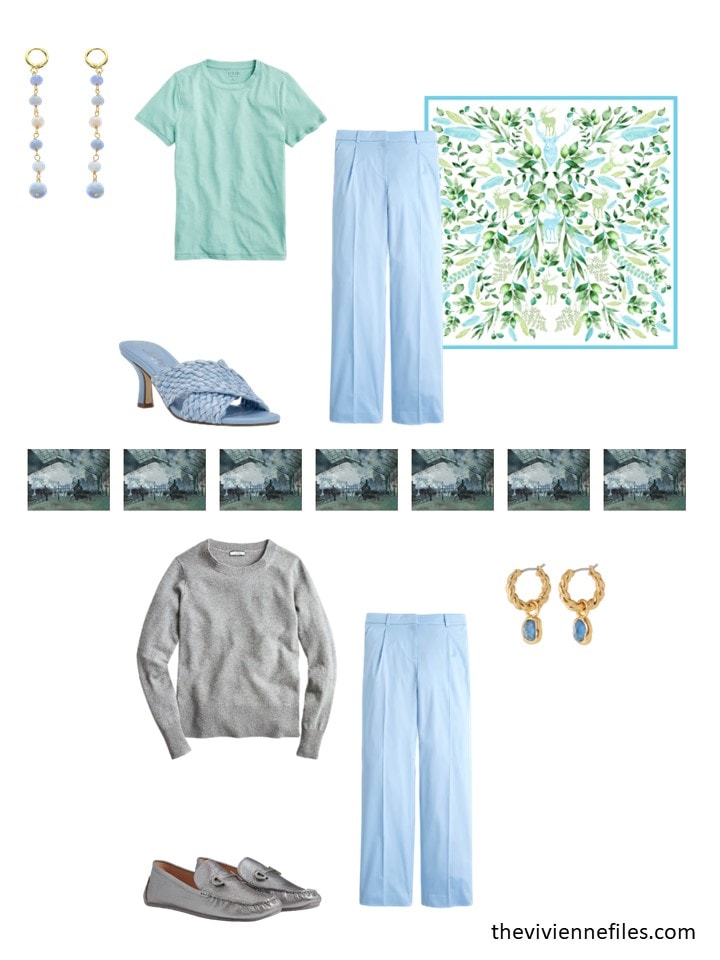 Our Renoir heroine lives somewhere that rarely gets too warm – a jacket is always necessary. Especially a delicious copper denim jacket:
Her range of wardrobe colors is wide, and she has a nice balance…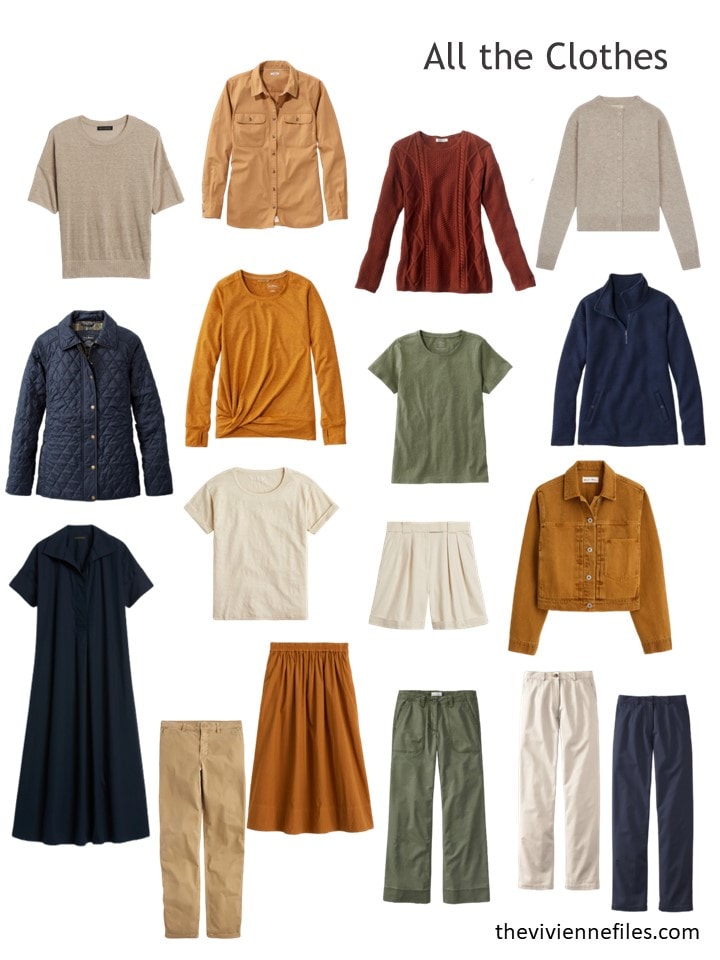 Her accessories are lovely…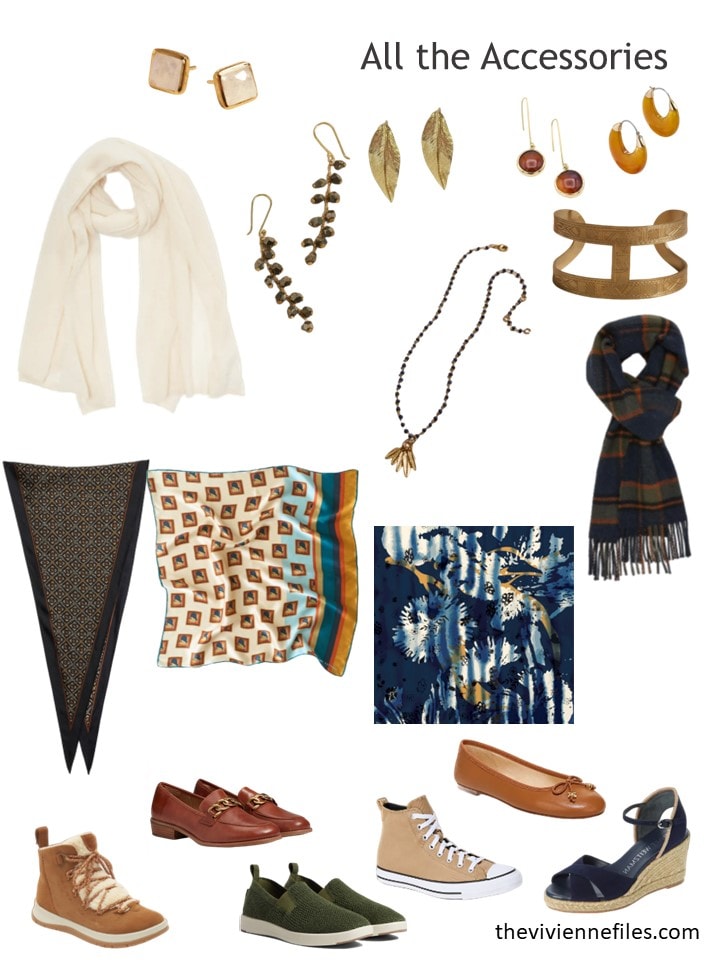 Of course she can wear her new denim jacket over literally anything in her wardrobe, but she wants to be able to get a LOT of use out of all 3 new garments: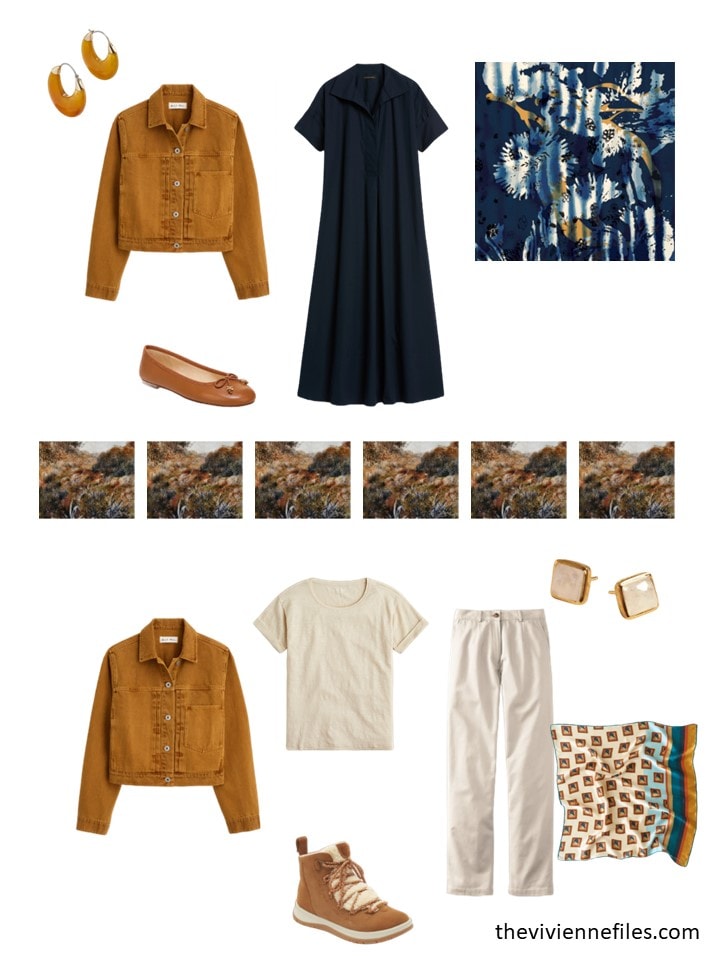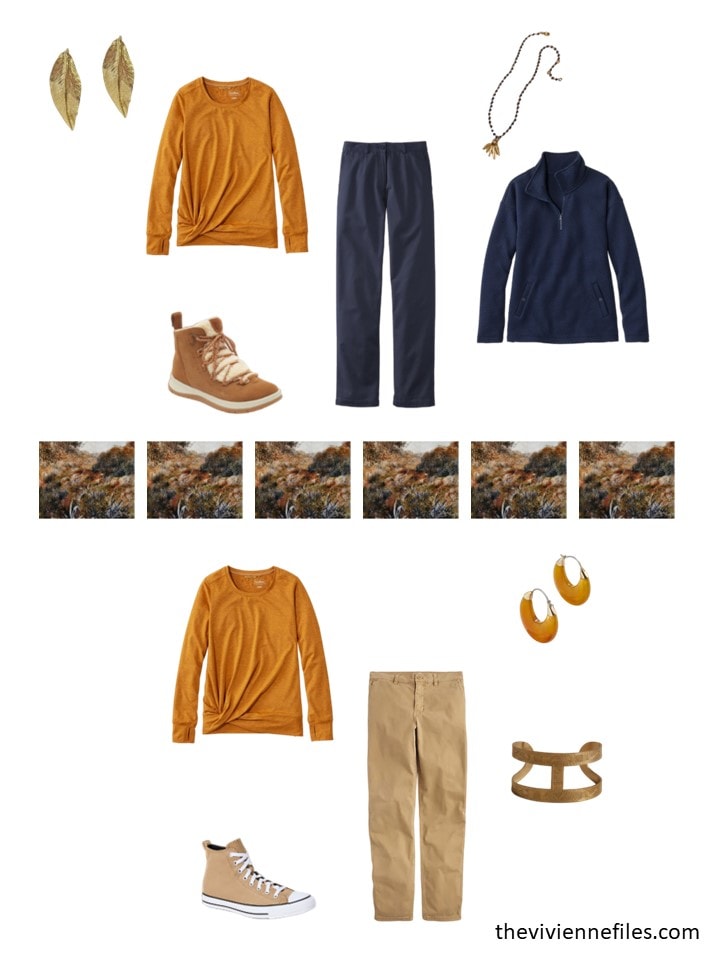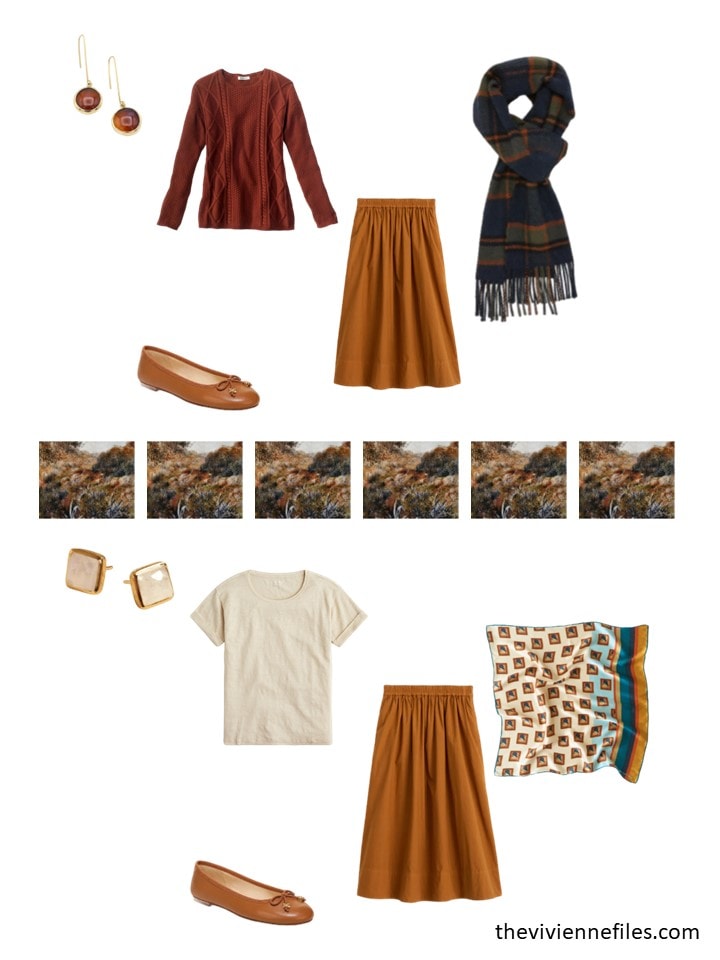 Our third heroine is somewhere warm, so she looks at her palette and feels like it might be time for more yellow!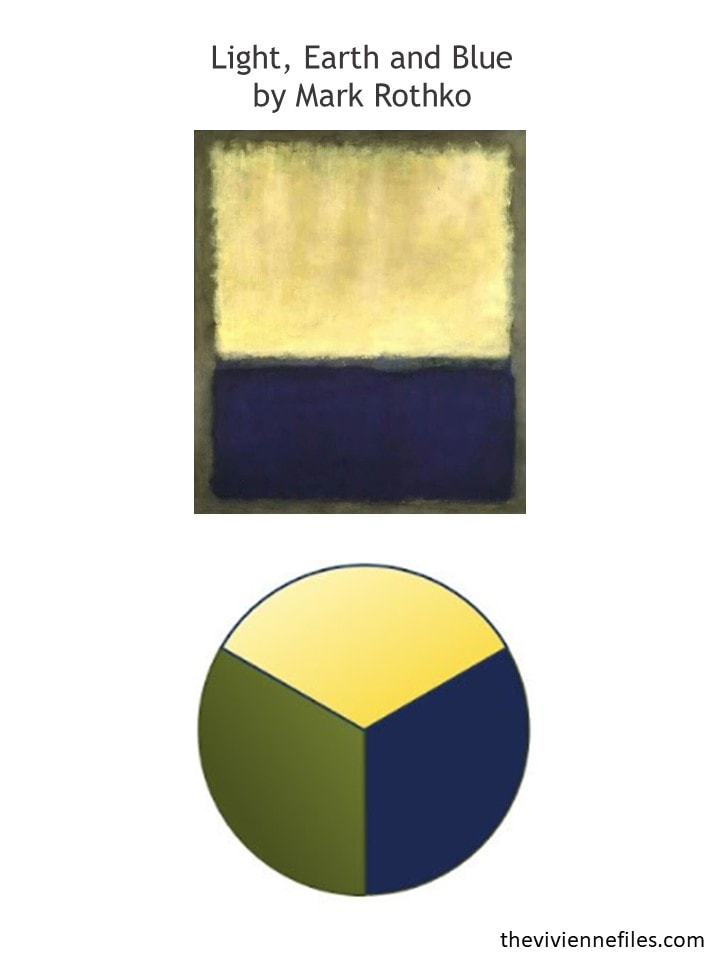 Okay, a LOT more yellow!
Her wardrobe is much brighter now!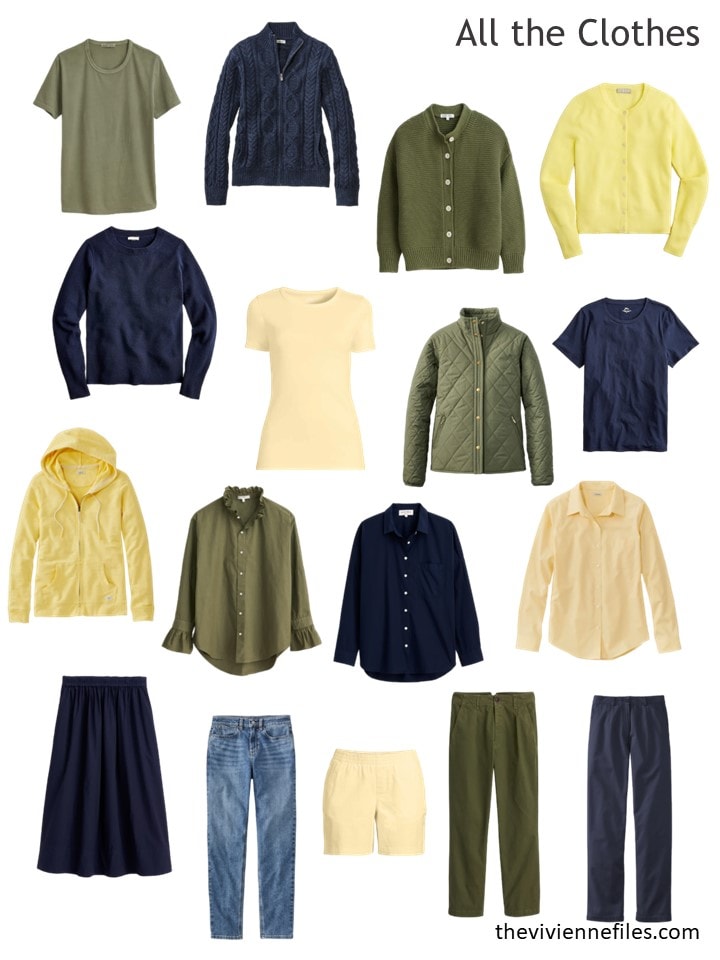 Oh, how I love these accessories… The scarves make me melt…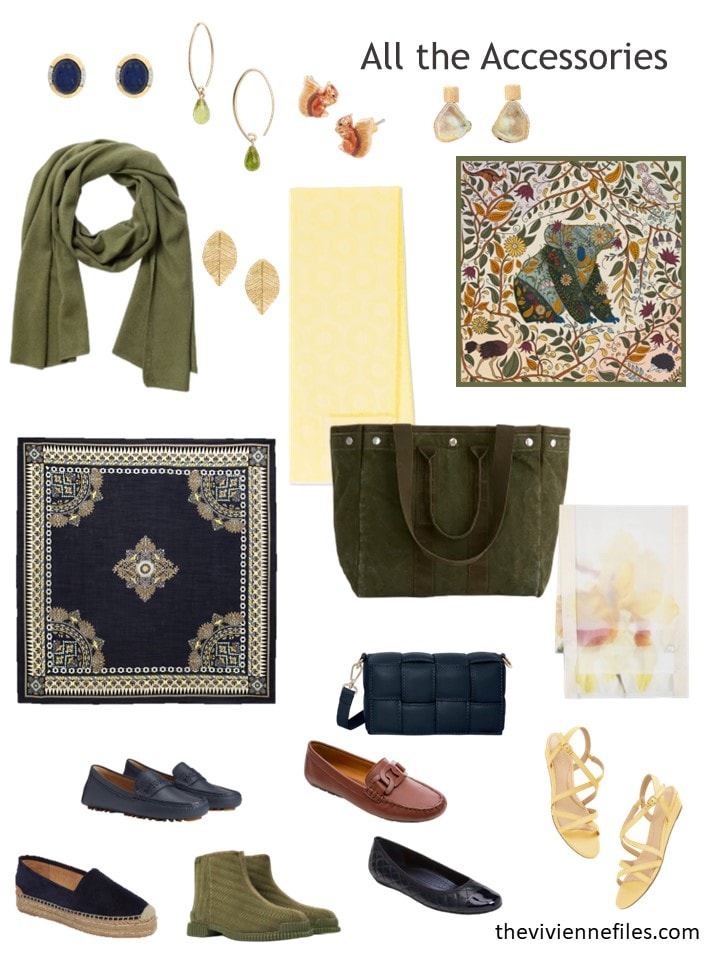 Even though her wardrobe is by far the most austere of the 3, she still can get dressed in dozens of different outfits: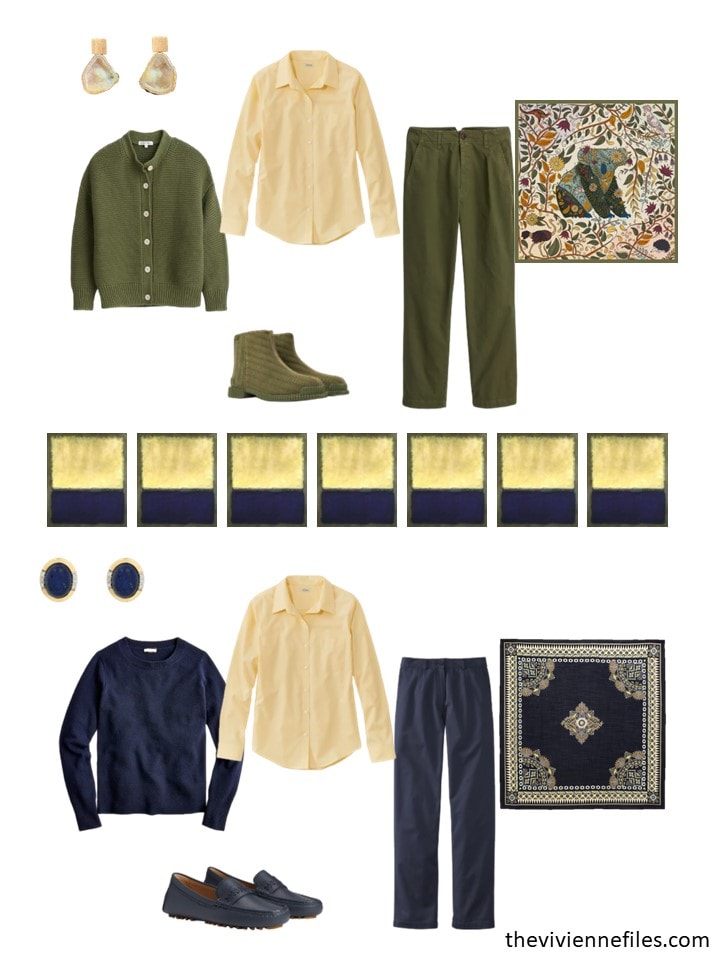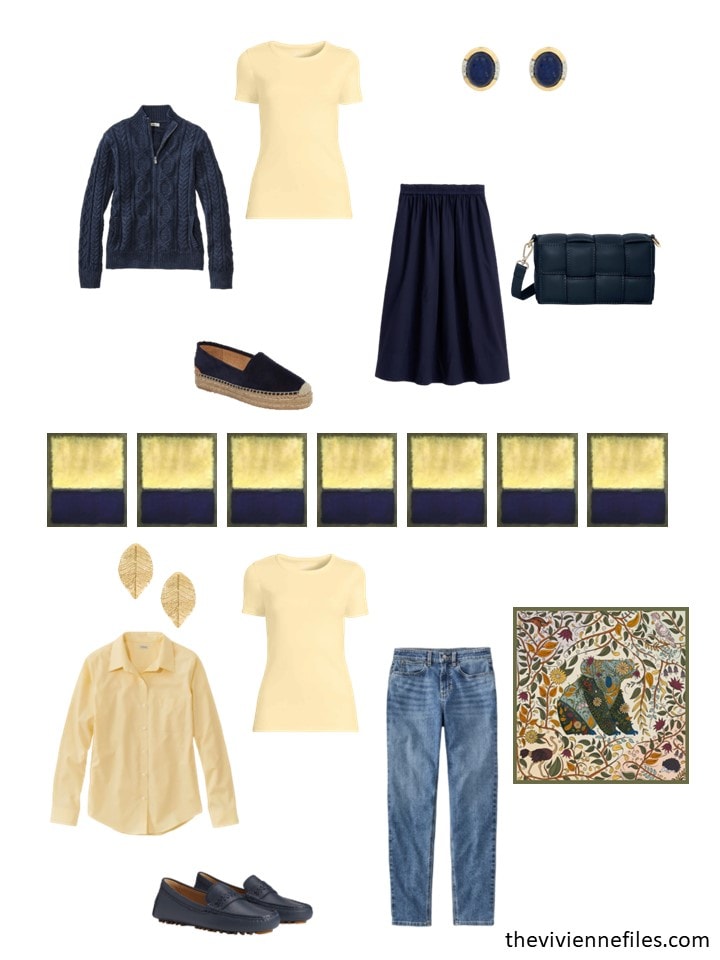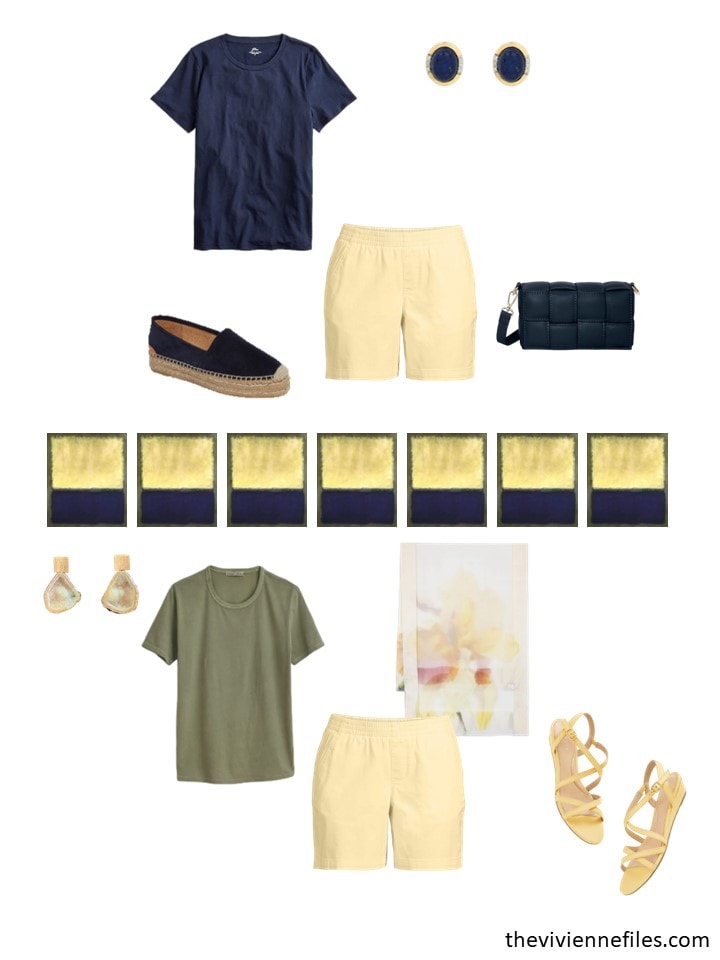 I think that this last wardrobe works so well at least partly because the 3 colors are similar in intensity. It might not work as well with 2 dark colors and an more washed-out or delicate pastel…
I'm really liking the Rothko more and more each month – what about you?
love,
Janice
p.s. Seven years ago, we accessorized the "foody" wardrobe of olive, white, tomato and mustard. I still think of baseball…