March 3, 2023
Let's check on our other 3 heroines!
Boy do I love these colors…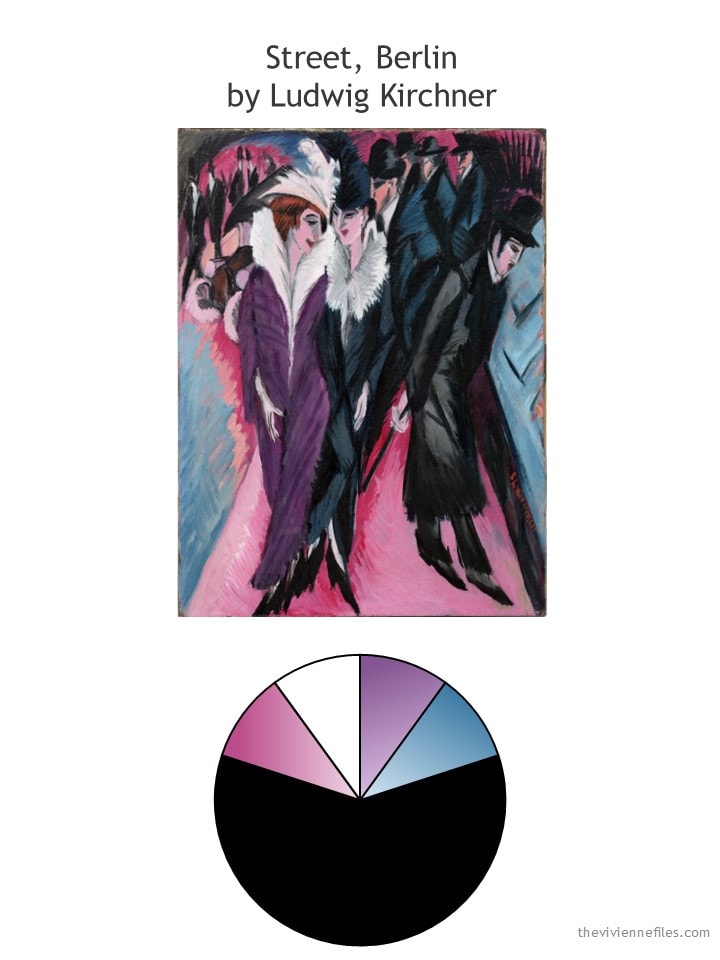 This heroine felt like she was in a pretty good spot for pants – she's got black jeans, and another pair of black pants; those of us who wear black could go for weeks with just these 2!
AND… she found 2 cardigans she loves, as well as 2 scarves that are perfect with the cardigans. So she grabs a black tee shirt to give herself that "column of a neutral color" that is so versatile, and away she goes!
Her wardrobe now has 11 garments – enough for a week-long trip, if she so chooses…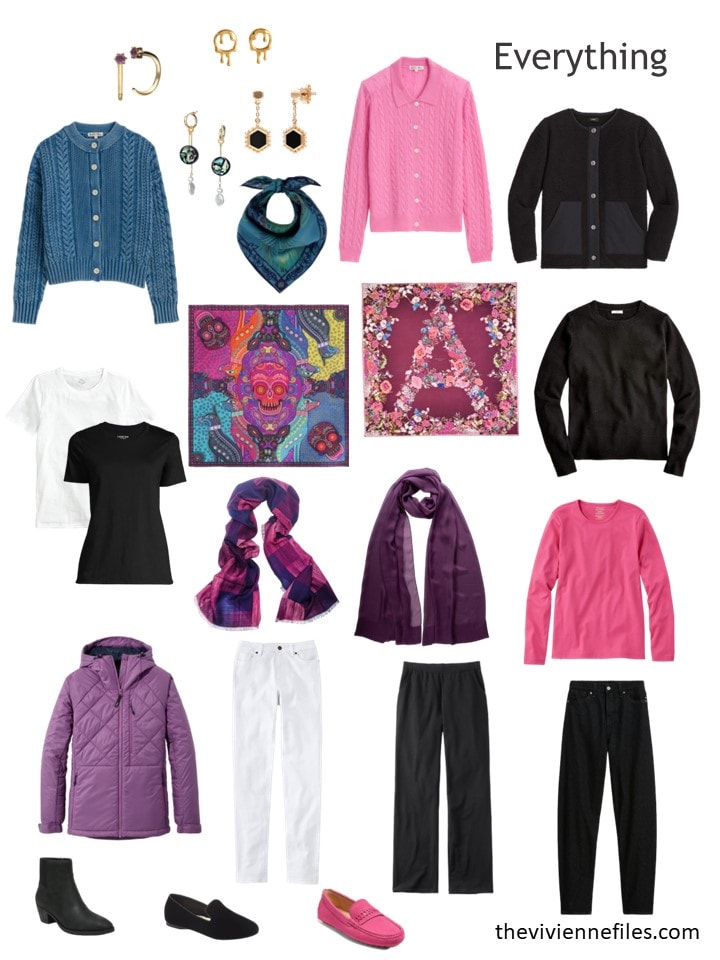 It's pretty easy to see how versatile this wardrobe can be!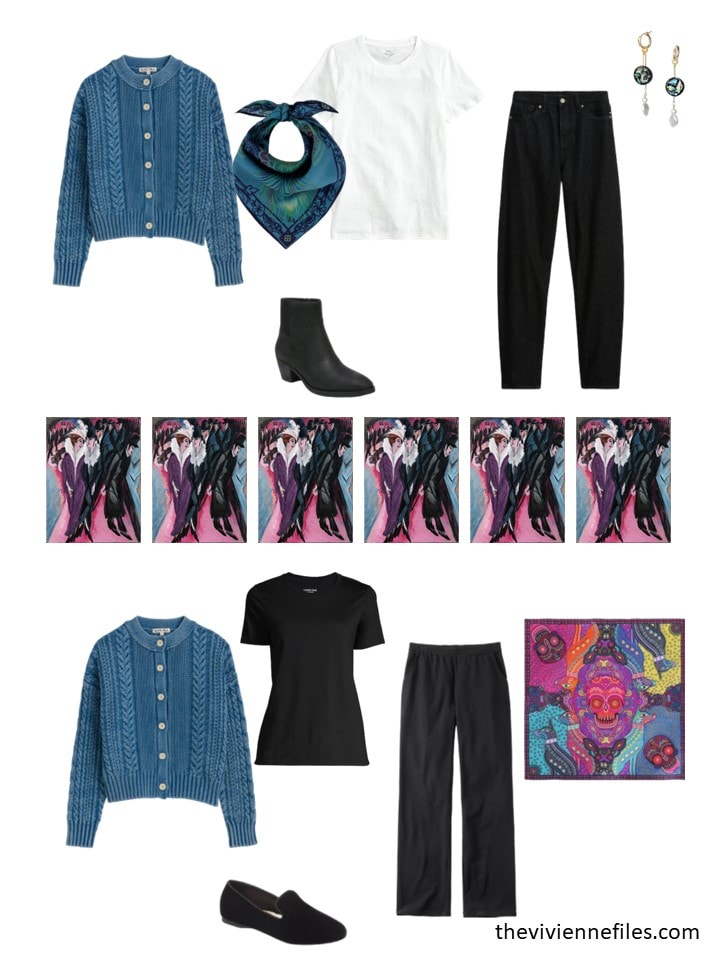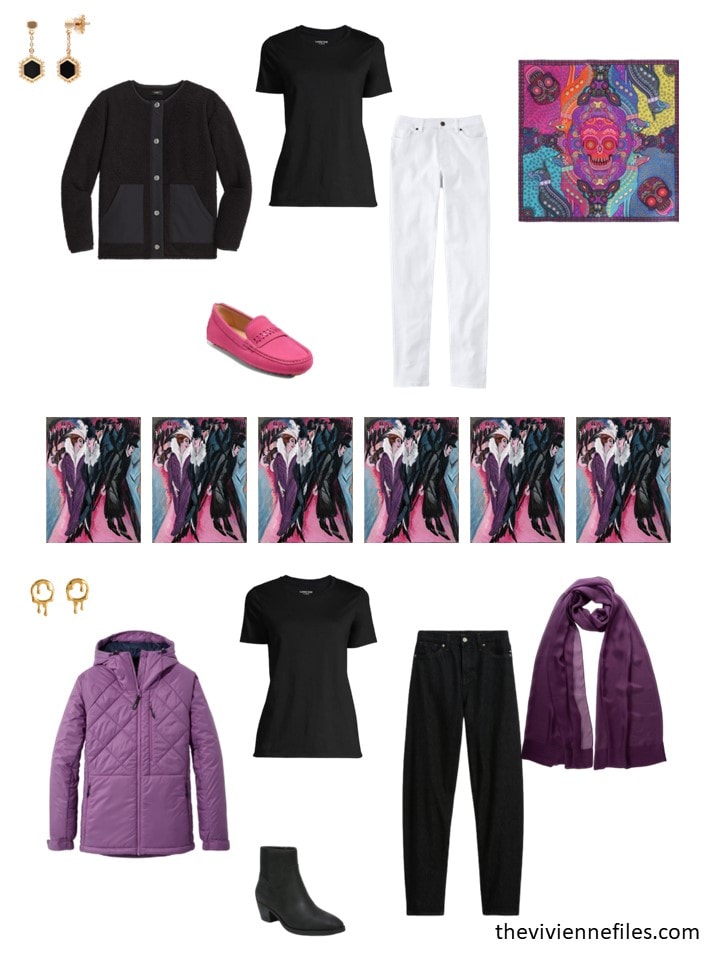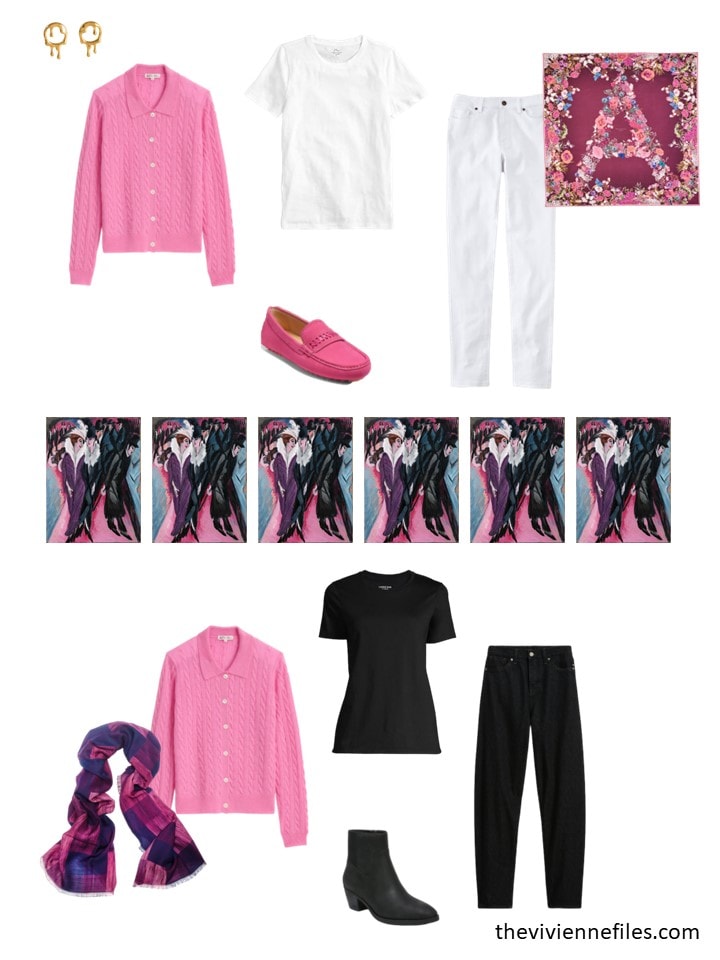 If someone magically put all of this into my closet, I could certainly look pretty lovely for a while…
Our next heroine is very different – so far, she's committed to a range of shades of brown: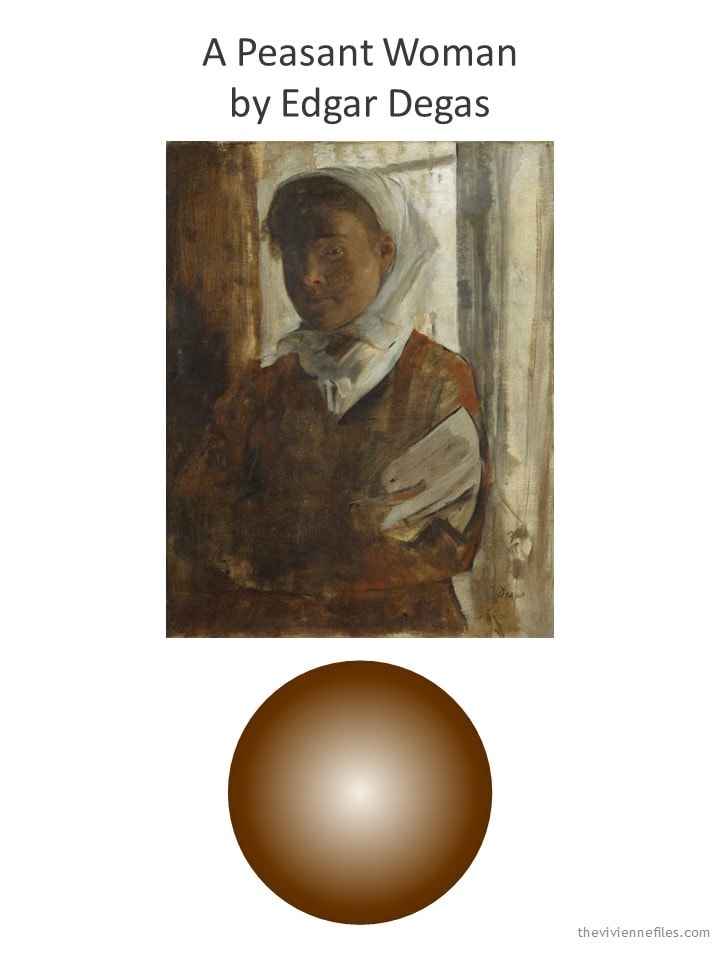 She's beginning to appreciate that her colors don't need to match, so long as they blend together well. So for March, she assembles a new casual outfit; don't miss the stitching details in her new tee shirt!
If I looked good in these colors, I would thrown over everything I own and start over with this! I can't explain the appeal; does anybody else feel drawn to this kind of wardrobe?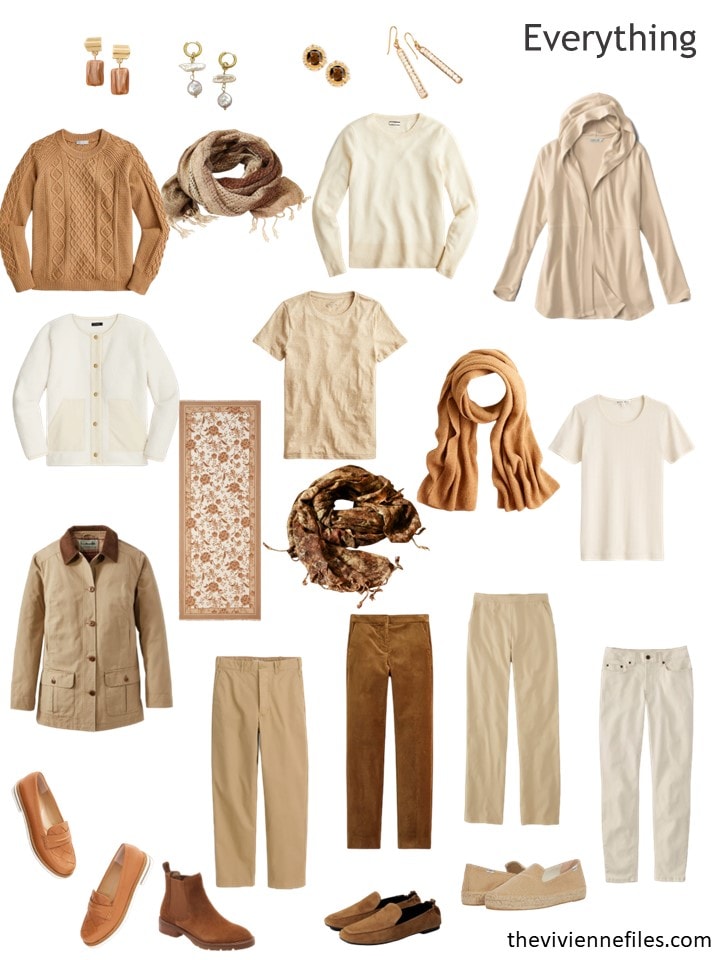 I'm pretty sure that there is no way to dress badly from these clothes! But let's look at six new outfits that our heroine can now pull together with her 3 new garments: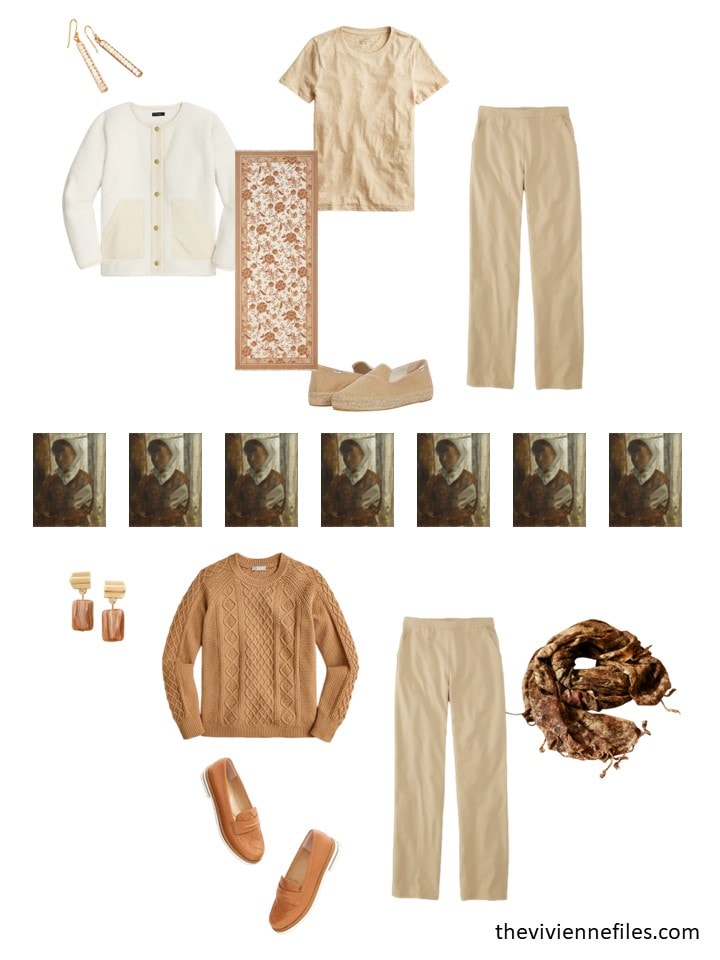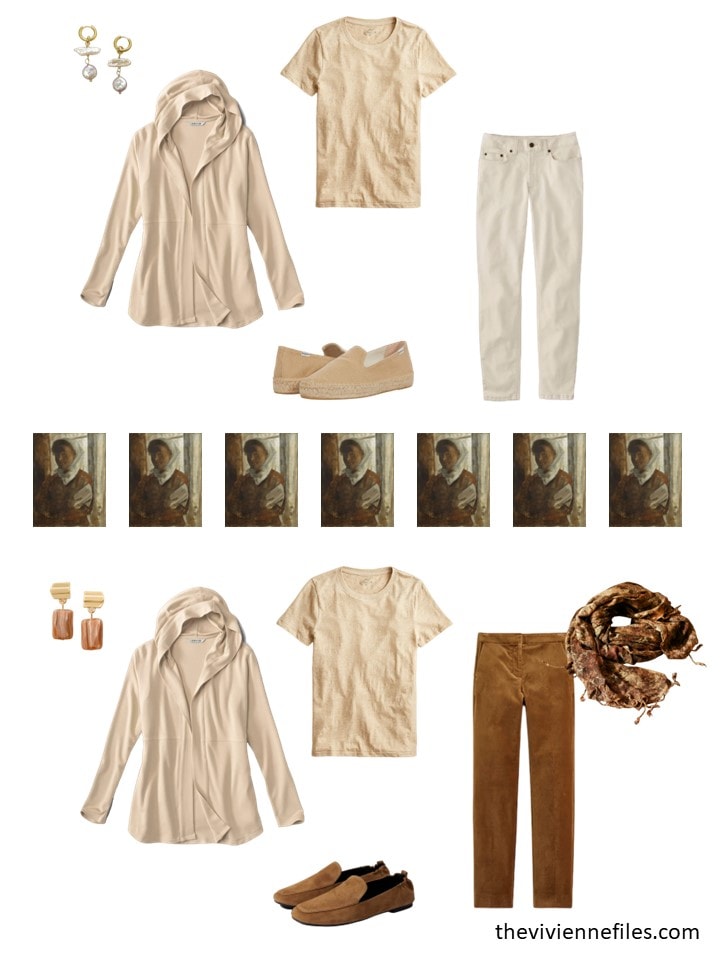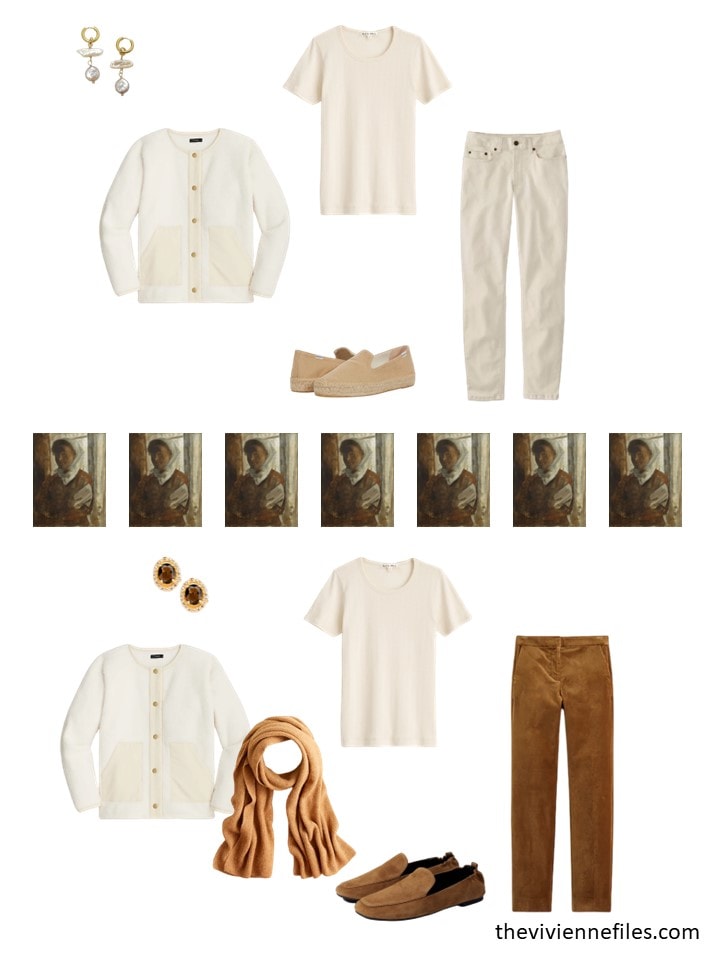 Ah, you can't go wrong with Monet, can you?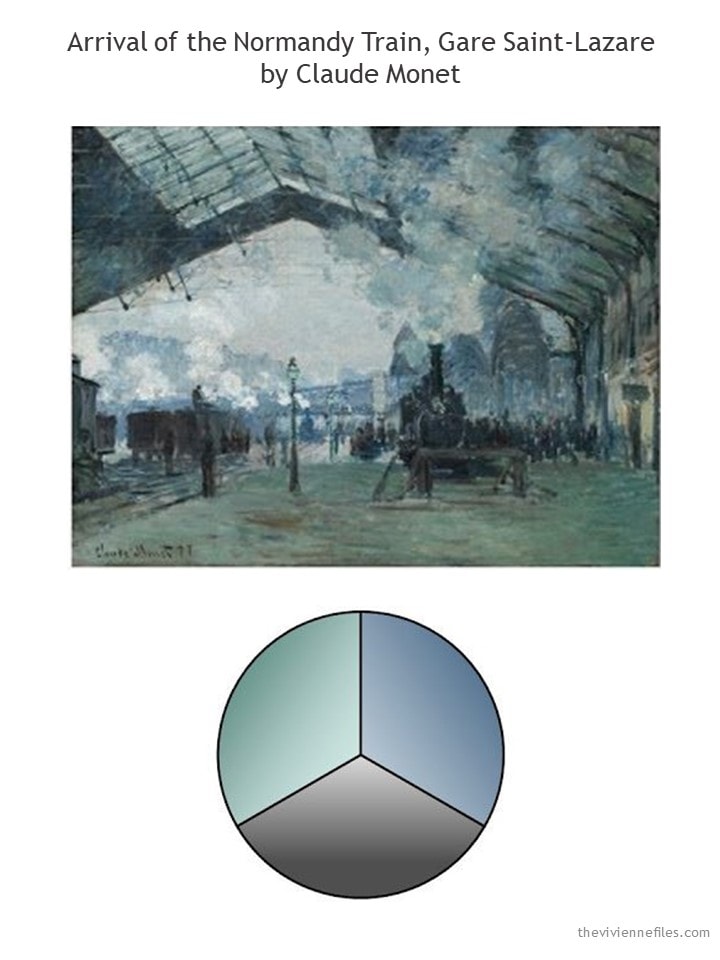 A lacy stitched sweater! A striped blouse with smocked cuffs! Earrings and a scarf in just the right shade of blue…
This is so restful and calm…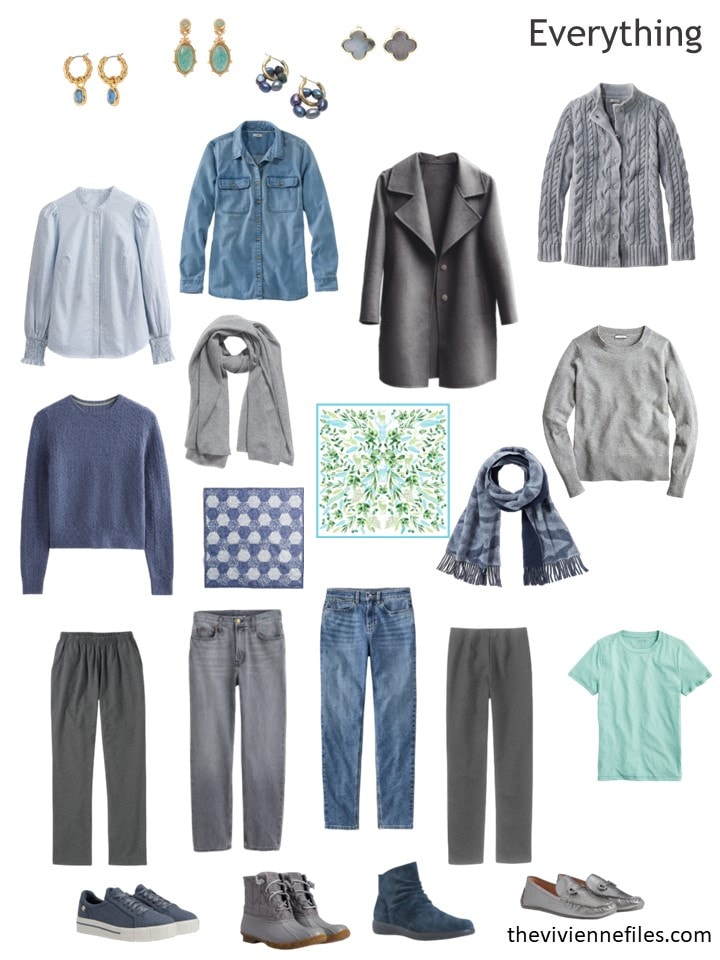 As with all of our heroines, we want to be certain that her purchases will integrate both beautifully and efficiently with her existing wardrobe: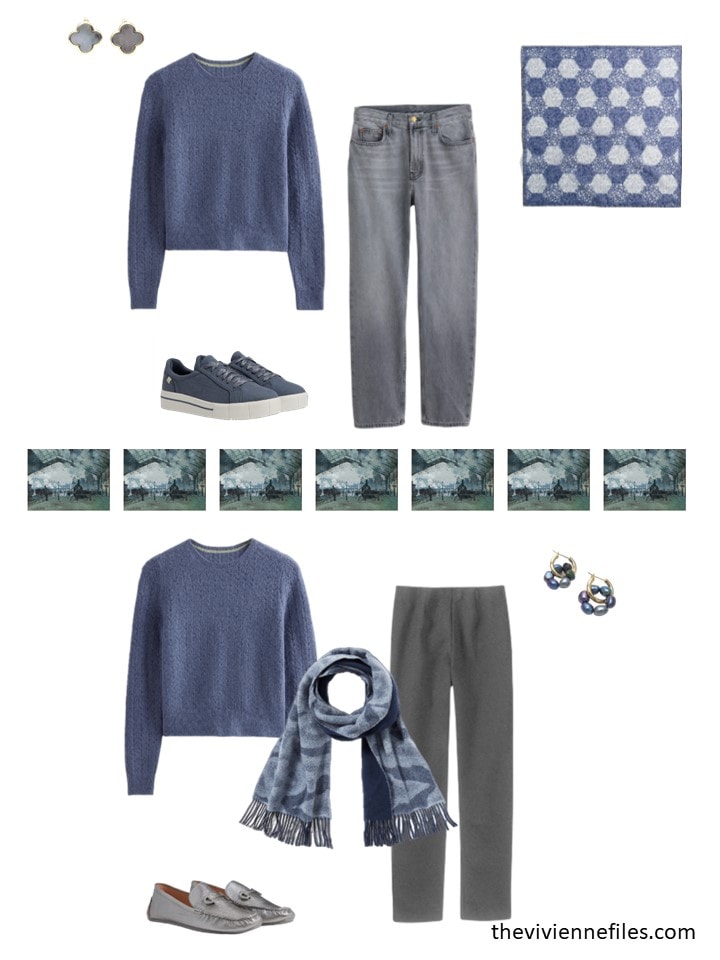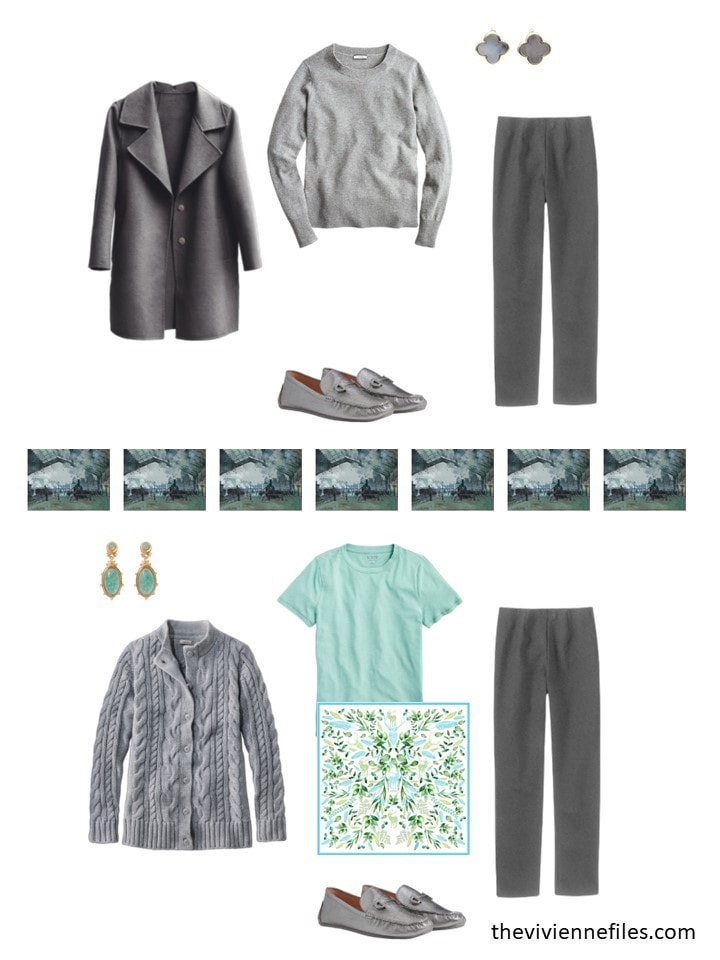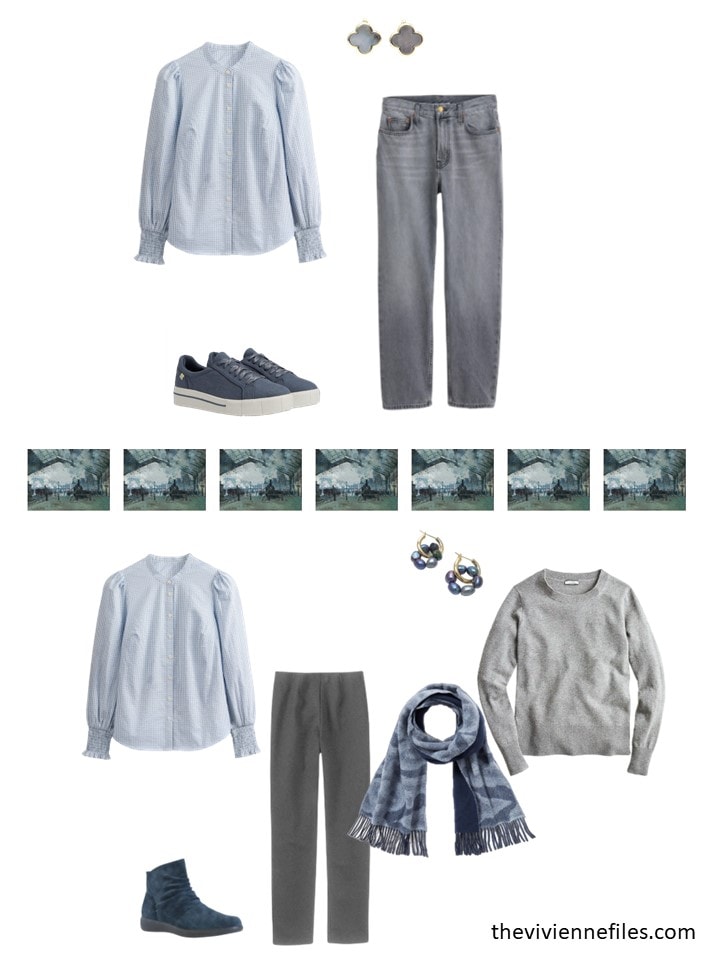 Rather than force myself to choose my favorite from among these six wardrobes, I'm going to try to find 11 things in my wardrobe that will give ME this kind of wardrobe…
It's striking how much mileage one can get from just 11 pieces of clothing. Imagine, if you wear 3 of them, you can pack 8, and a metric ton of accessories, and be ready to see somewhere new!
love
Janice
p.s. Five years ago, we looked a core navy wardrobe, accented with a French 5-Piece Wardrobe in Ultra Violet! I love purple…