July 5, 2023
Our heroines are filling in gaps and rescuing wardrobe orphans this month!
Let's start with our fair and blond heroine… (at least that's how I imagine her – your may see her differently!)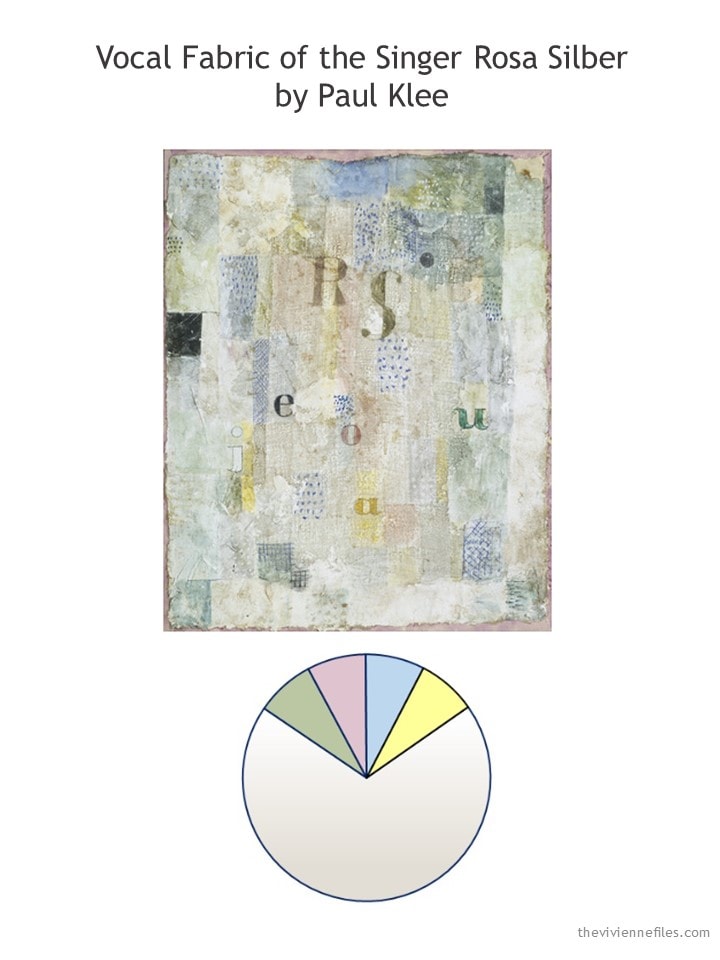 When we left our heroine last month, this was her 20-piece capsule wardrobe:
Our heroine has been thinking for a while that she is overdue to add some yellow to her wardrobe! It's worth mentioning that you can change your color palette if you find that you've included an accent color that doesn't feel right to you… but our heroine is going to give yellow a try!
And she doesn't have a pair of shorts! She's not one to wear shorts frequently, but a whimsical pair might be useful for her. So she shops, and this is what she found:
Small additions, but they make so much difference in the overall look of her wardrobe: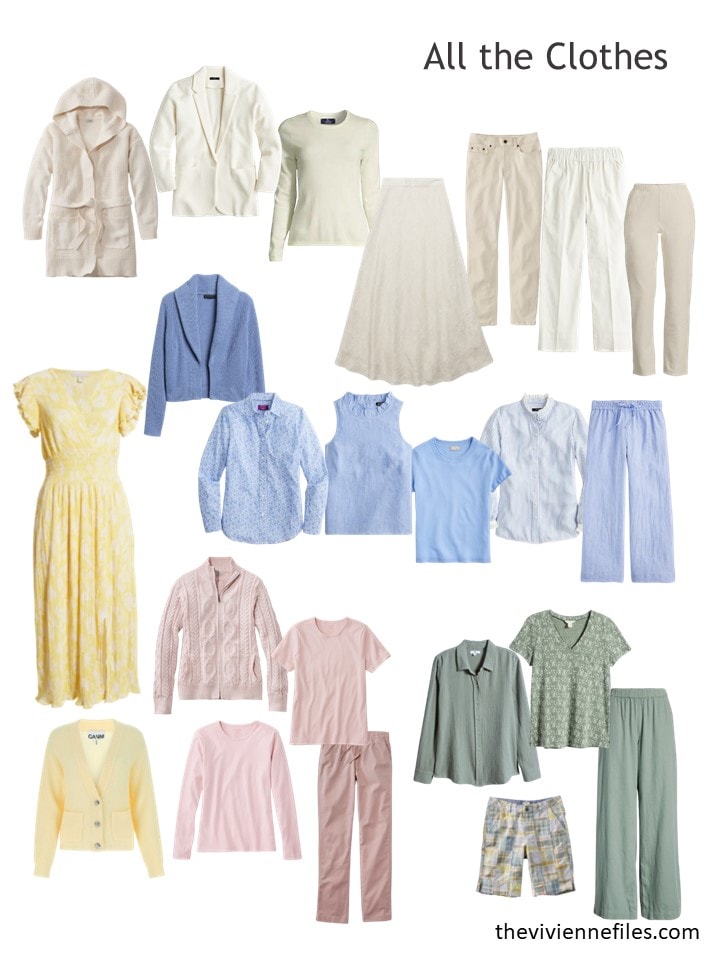 And her accessories have a new brightness: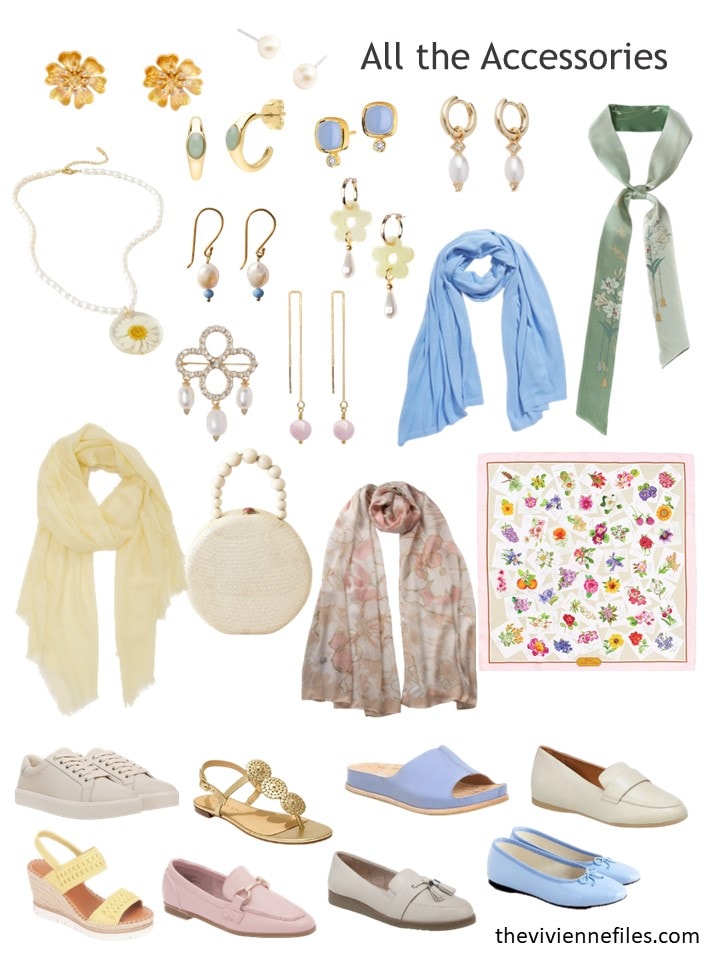 But of course she has to make sure she knows how she will wear her new clothes: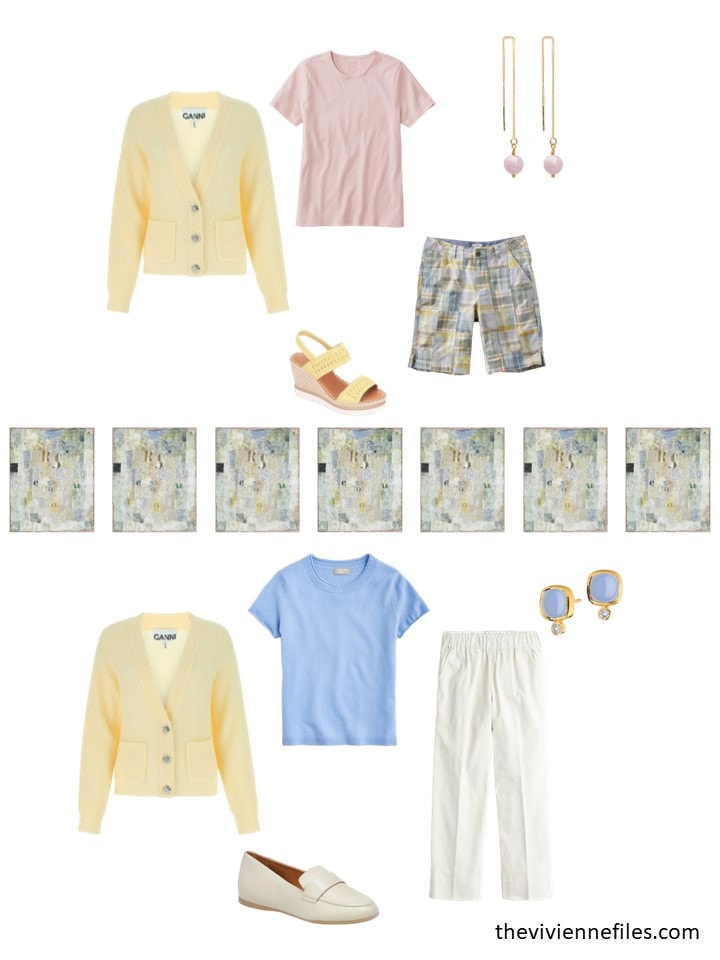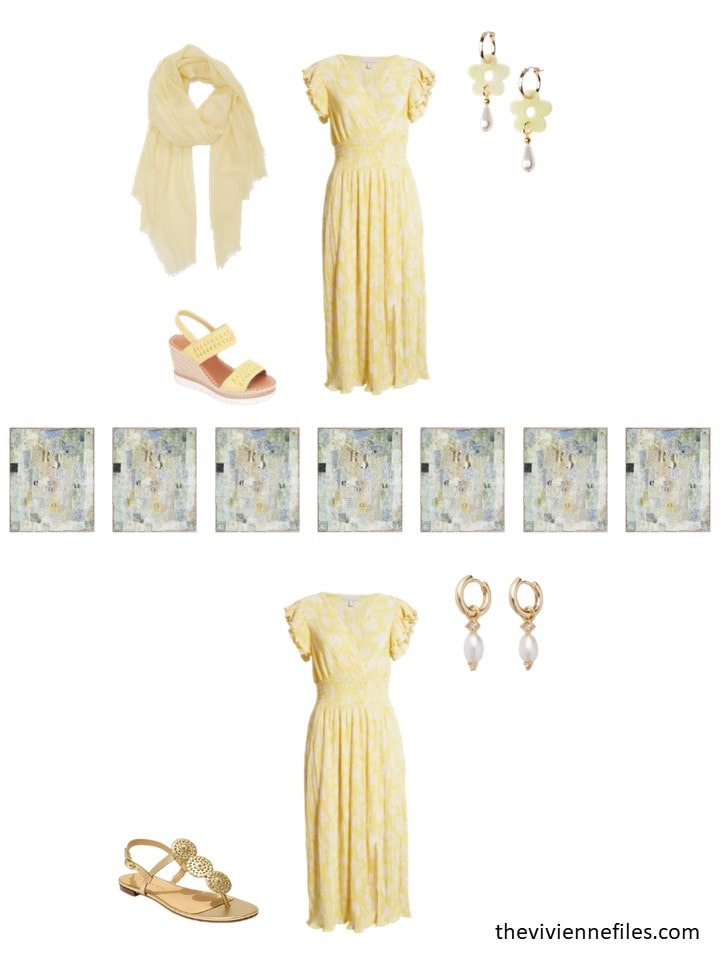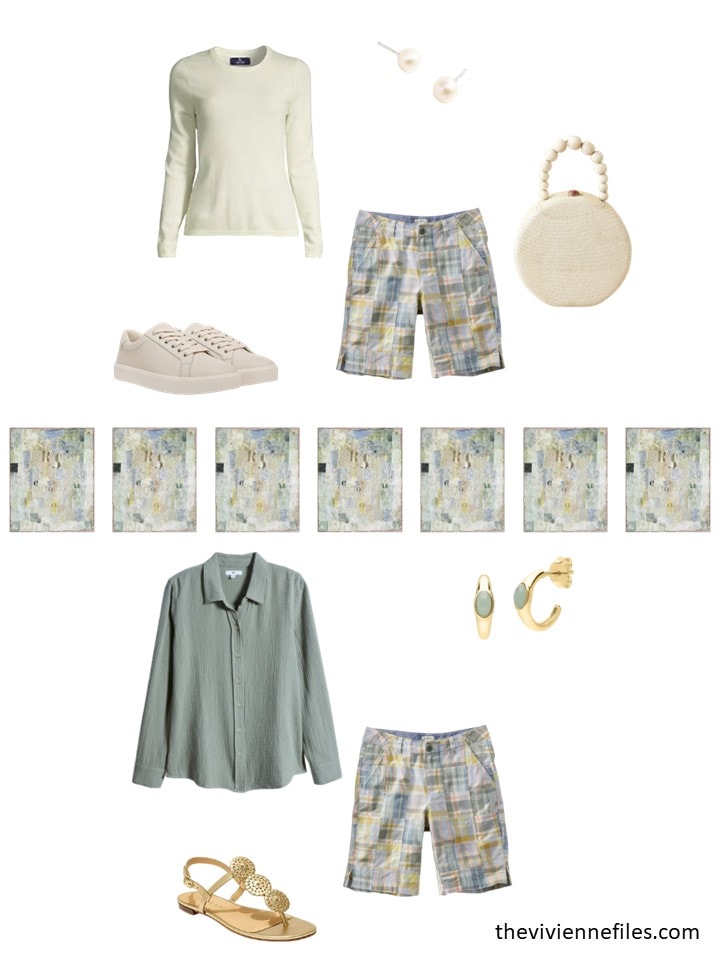 I can picture her – no tan, but her hair is lighter, longer, and blowing just a bit when she walks…
Our next heroine has quite different taste!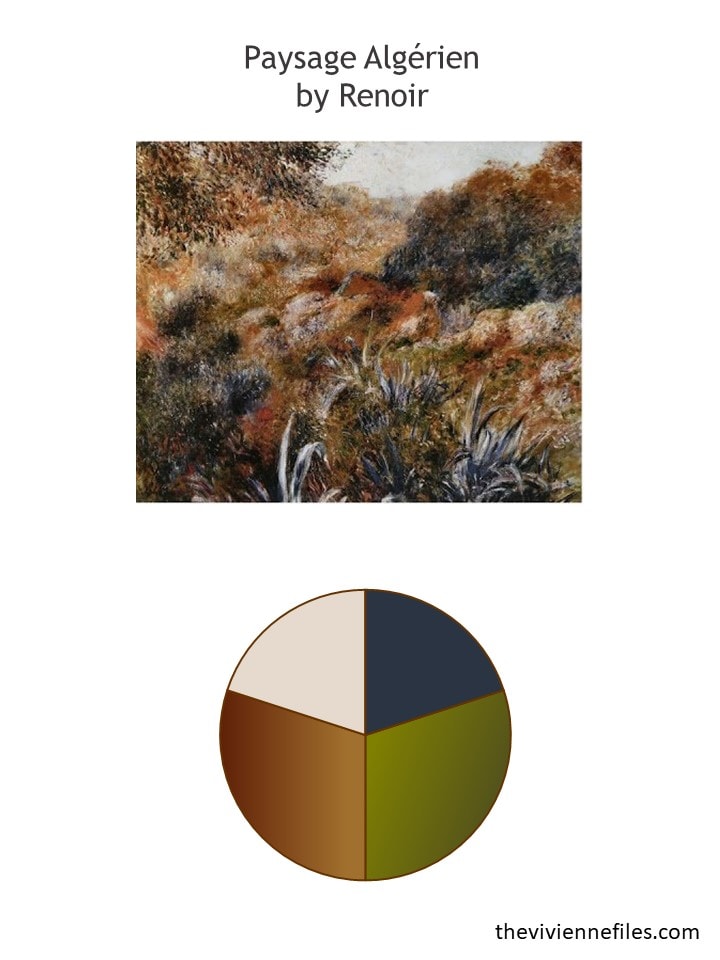 Her wardrobe right now looks like this: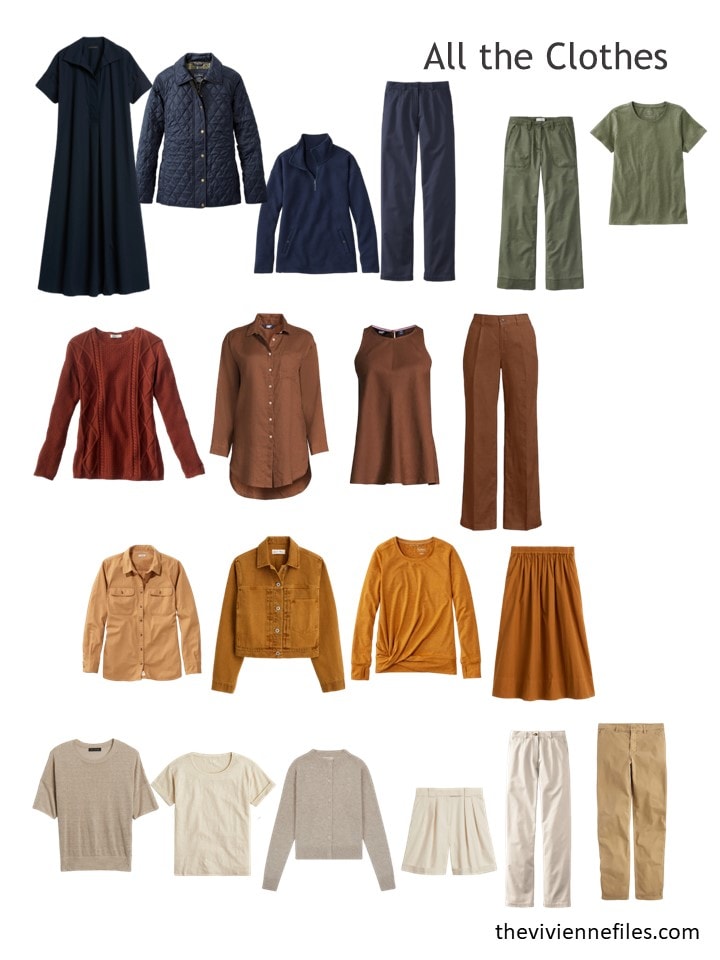 She has two "situations" that she wants to address this month:
She only has 2 green garments – maybe olive shorts would make sense? and
Her rust sweater looks great with other colors, but maybe she can find something to wear under it that includes the rust color.
Yes, the sweatshirt wasn't specifically on her shopping list, but she well knows that something with HER colors, in a style that she likes, won't stick around long in her size!
Now her wardrobe and accessories look like this – more filled in, without obvious orphans!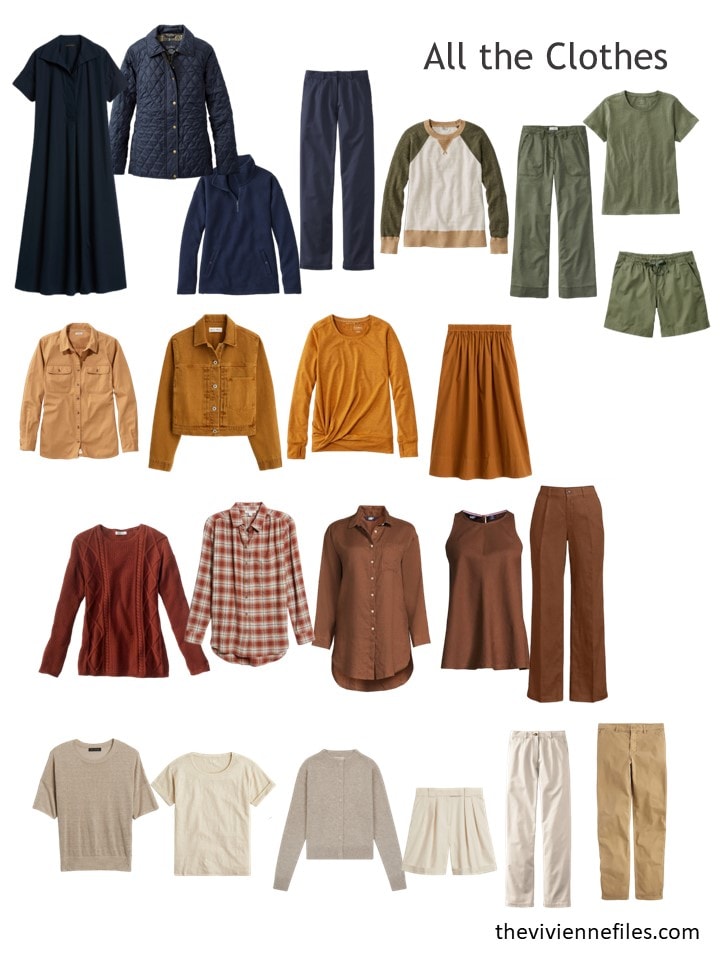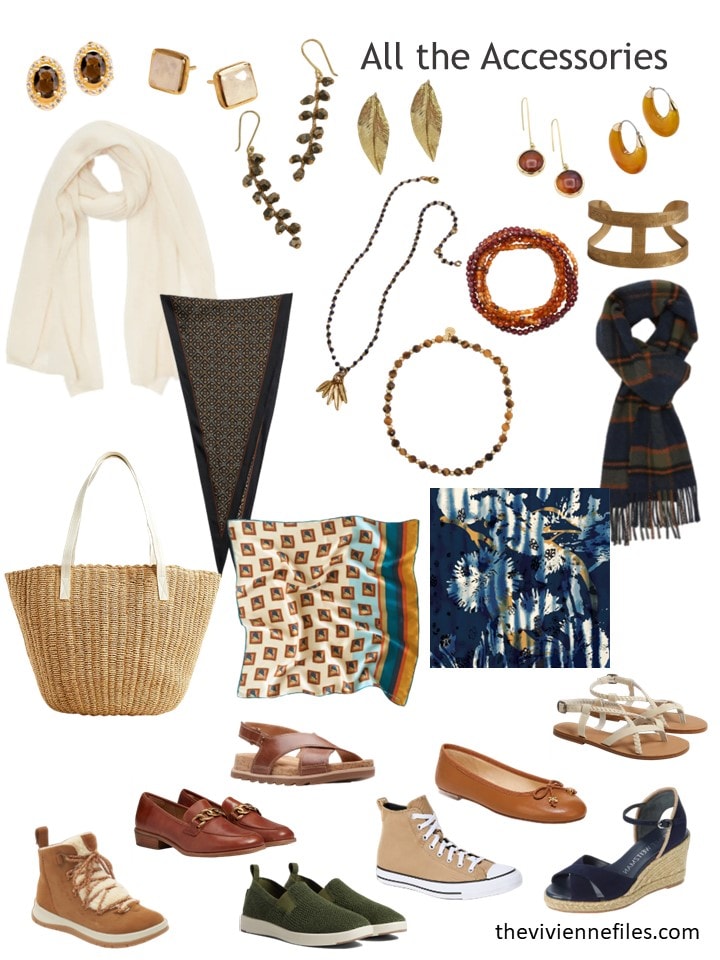 This is the summer in which finding a way to wear a sweatshirt in EASY – it's so cool, so many days! But she tries to be business-like and methodical when assessing how well these garments will work for her. Really nicely clothing is expensive enough that we should be intelligent and organized in our shopping…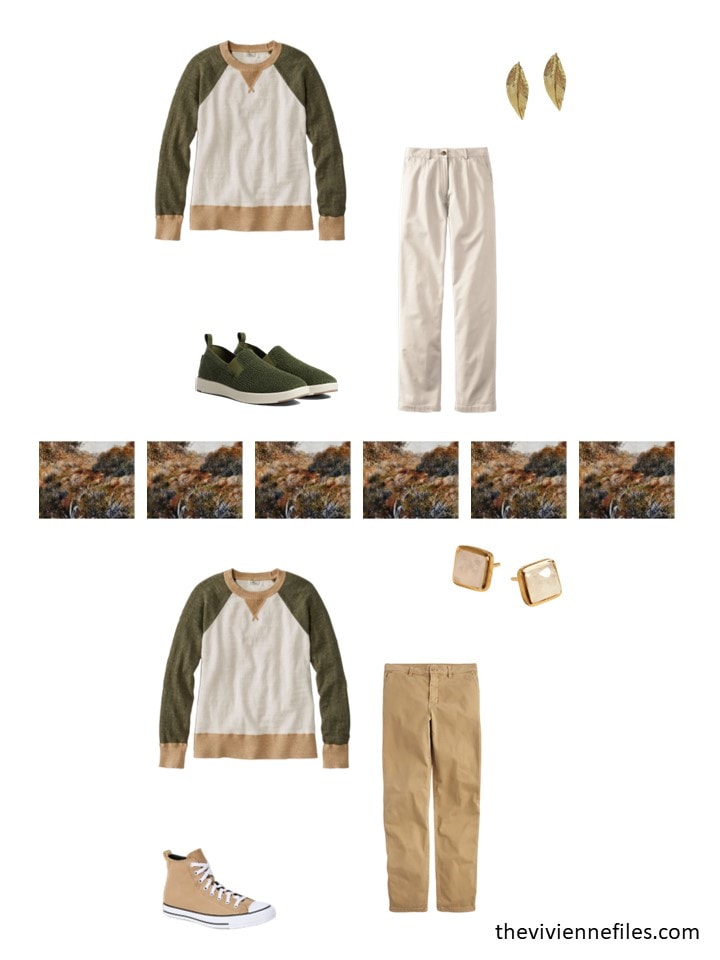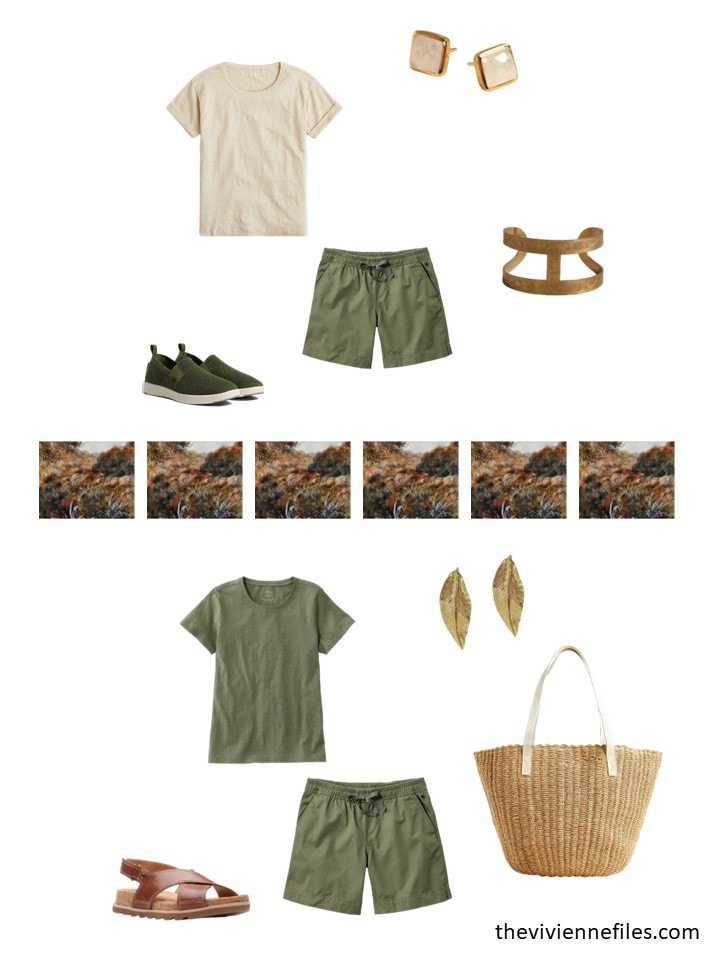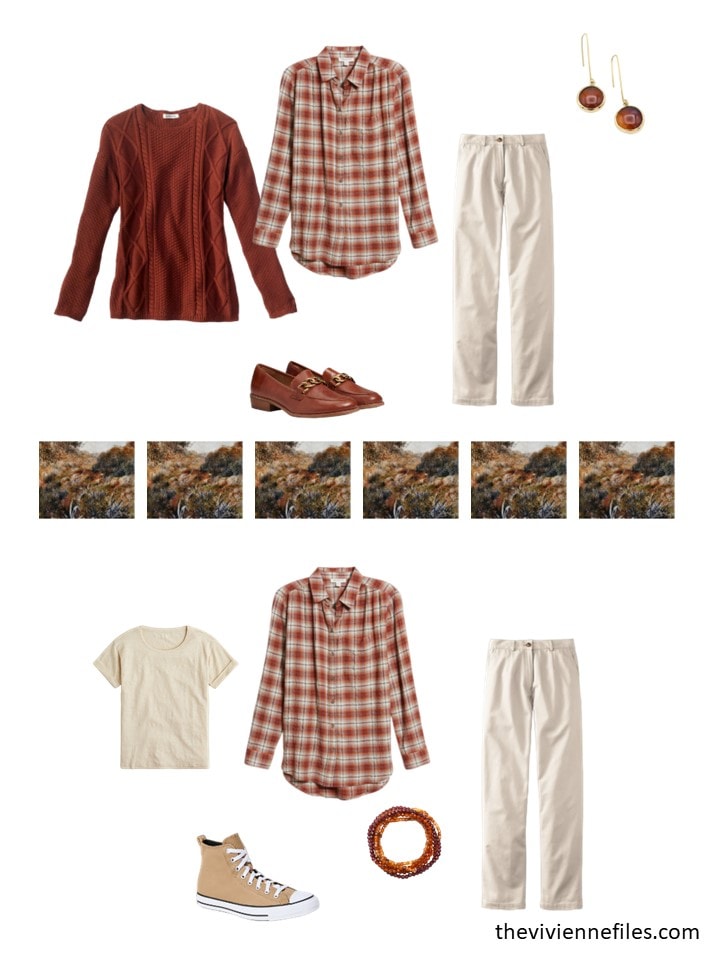 Our last heroine for the day must have freckles, don't you imagine? And a touch of russet in her hair?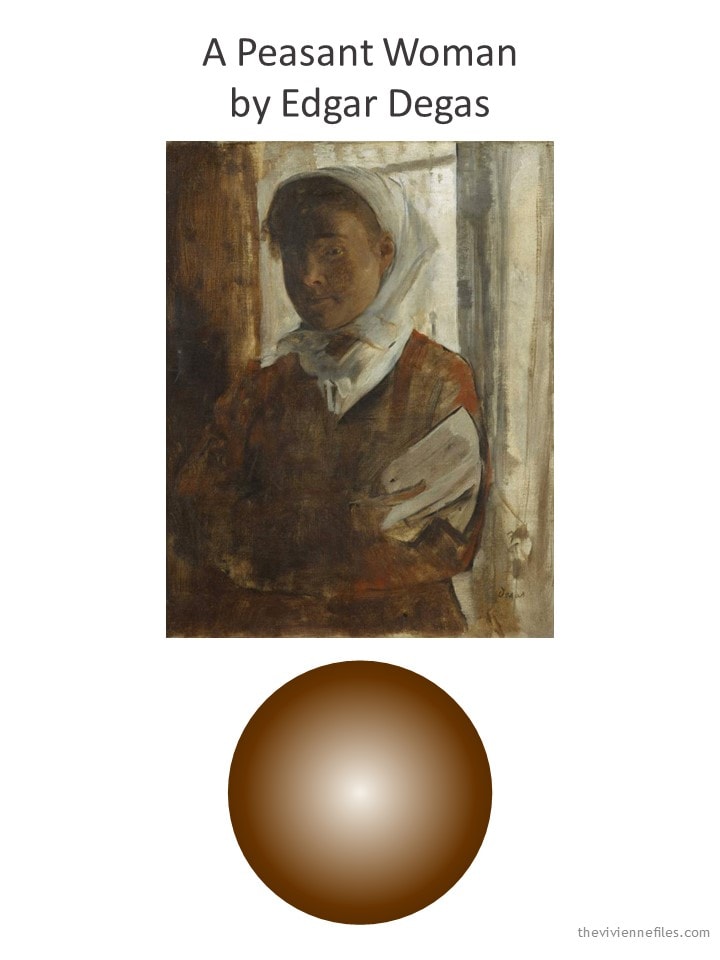 This wardrobe just doesn't have gaps – it all flows together!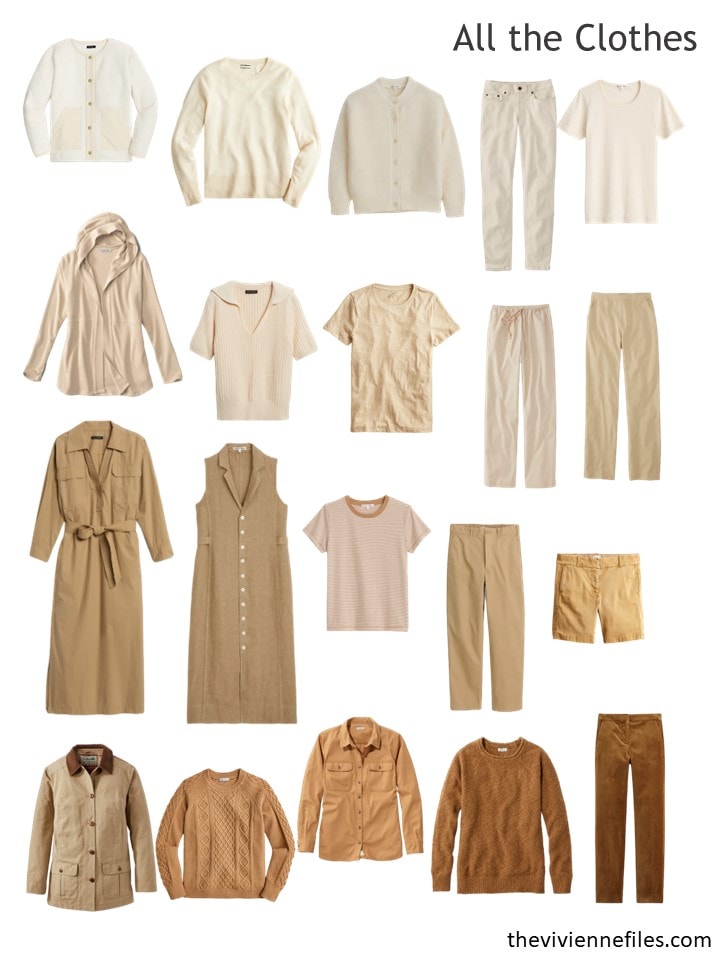 But our heroine is feeling like maybe another print or two among her garments might be a nice change… And a 2nd pair of shorts? She lives somewhere with legitimate summer days!
Her wardrobe doesn't change in its overall "feel" but it has a touch more visual interest now…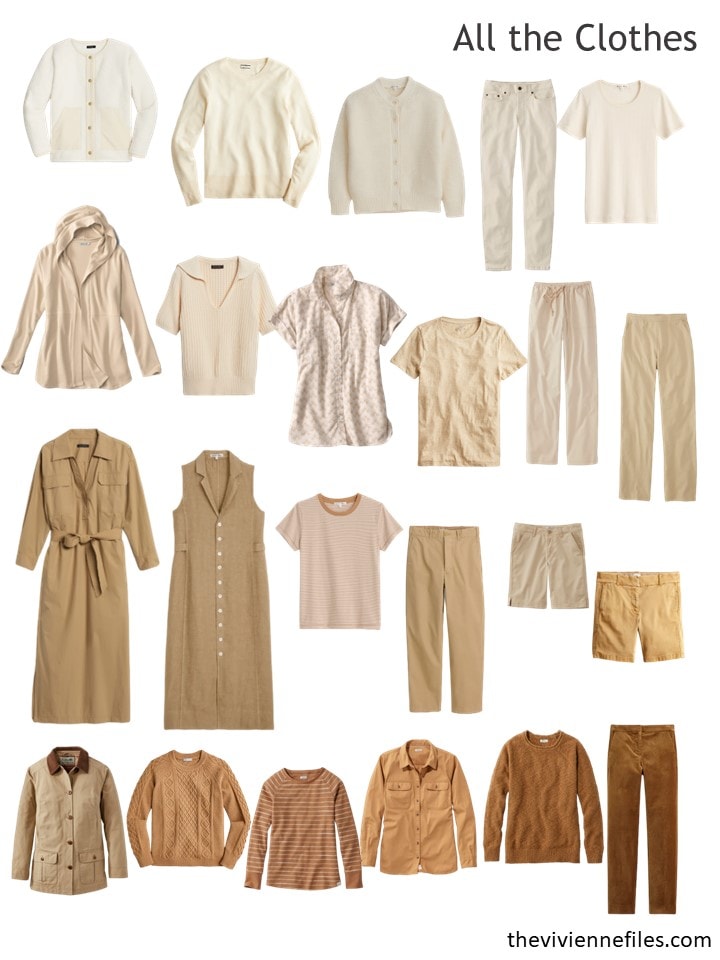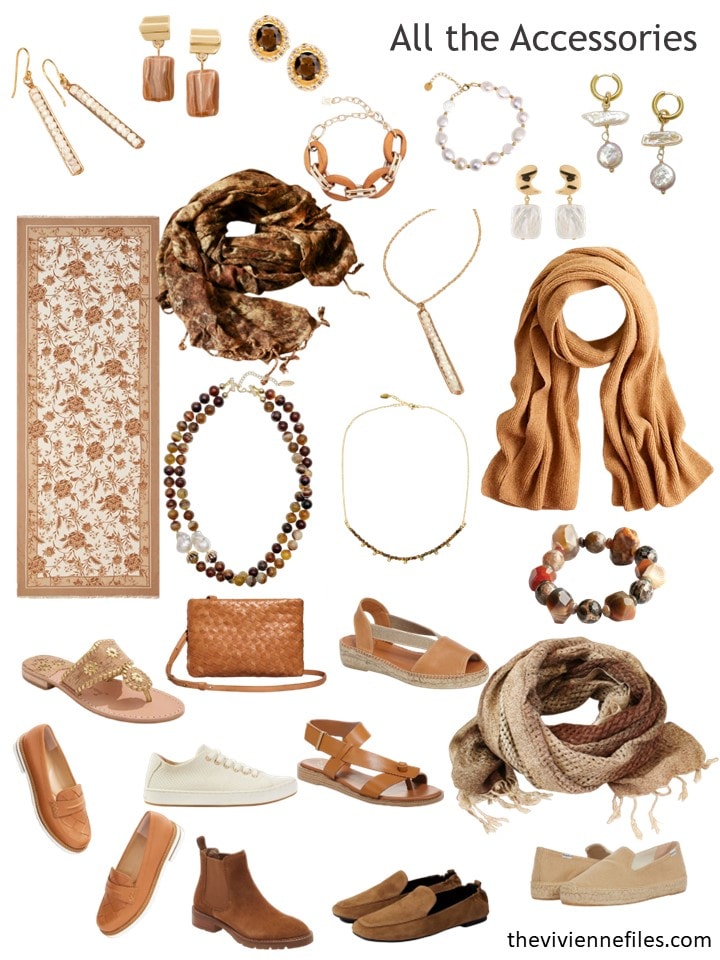 When she gets all of her new clothes delivered, she takes a few moments to try them on with a few different things, to get some sense of how well they will fit in with her very tightly knit wardrobe!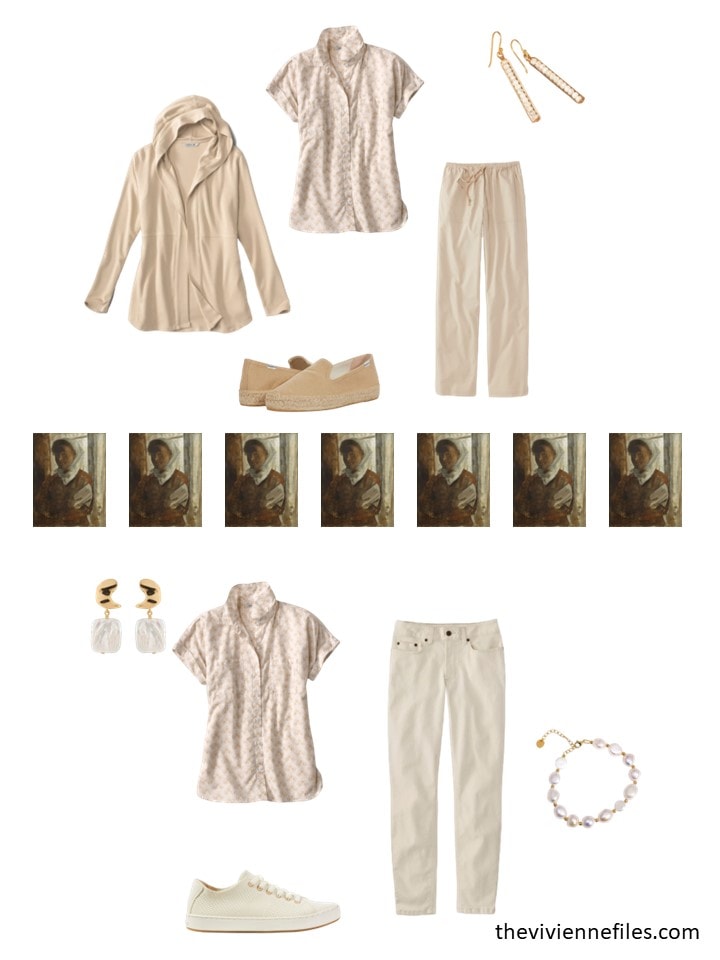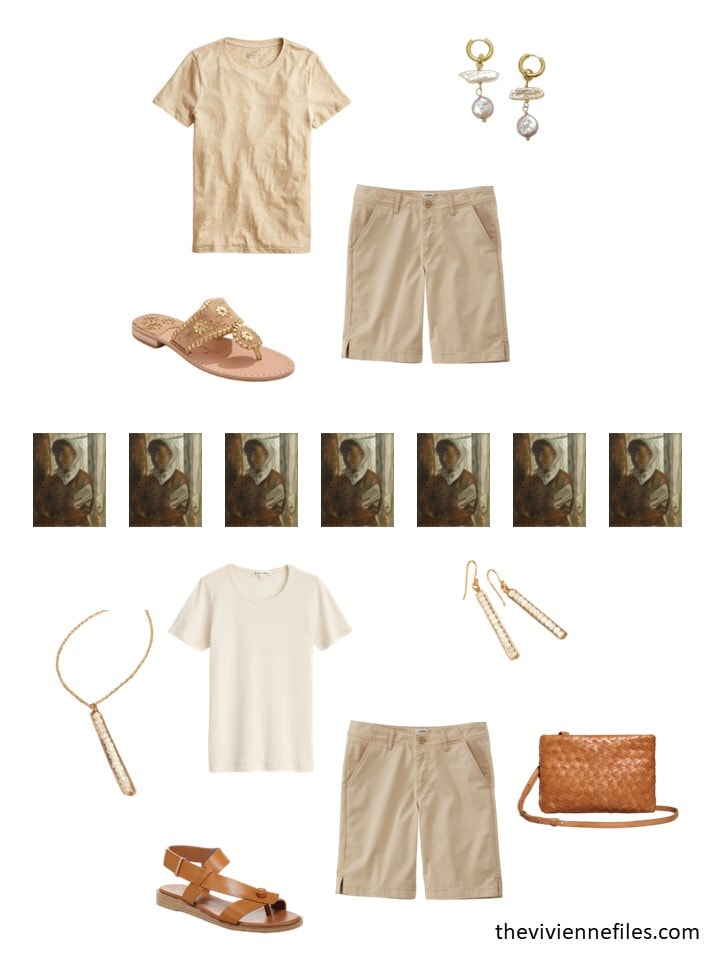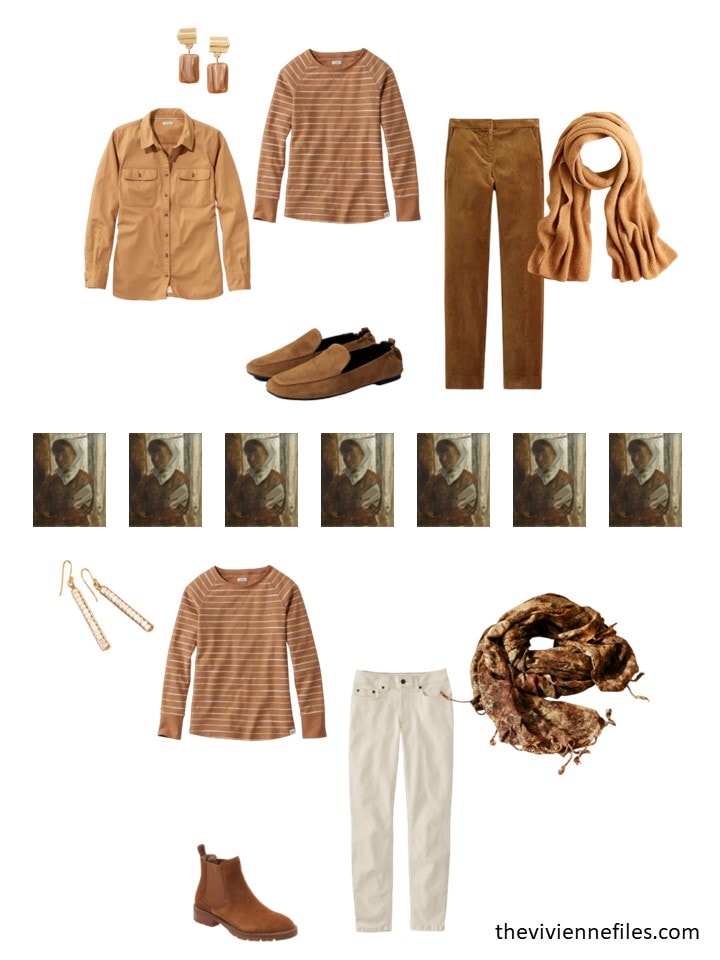 One thing that our heroines have all learned – being able to SEE what's in your wardrobe is key to making smart decisions about what (if anything) to buy when you have that yen for something new and lovely…
Maybe a spreadsheet of what you're wearing? Or photographs, assembled into a collage?
love,
Janice

p.s. Seven years ago (more or less!) our heroine worked nights, studied the night sky, and was inspired by art featuring the moon, and an owl!