July 7, 2023
Three more heroines with unique wardrobes, and unique shopping goals!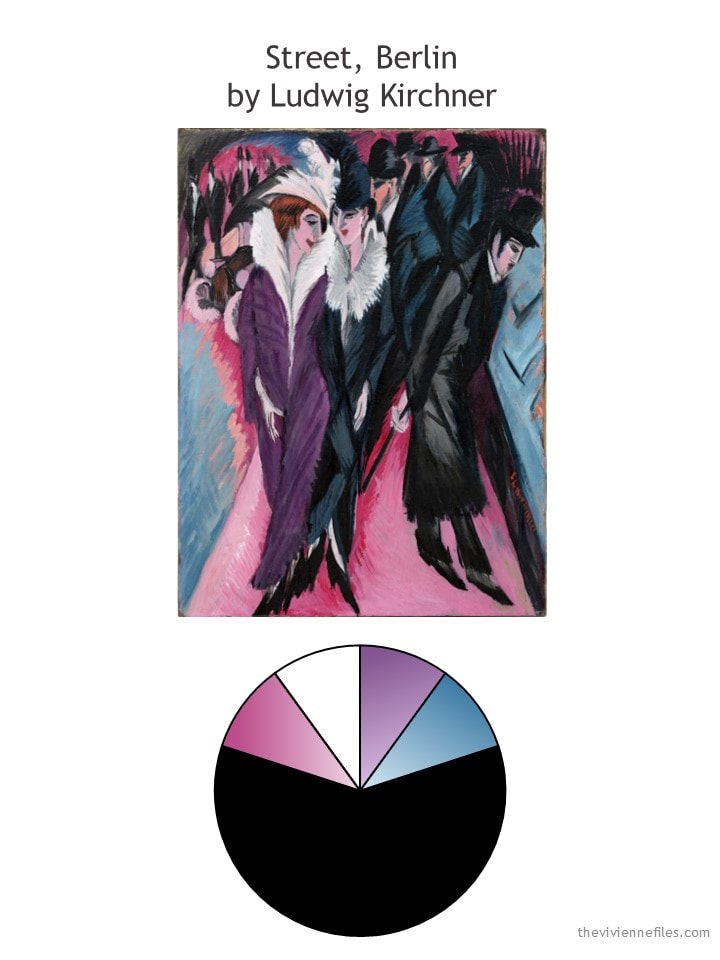 When we last visited her wardrobe, our heroine had lovely colors, and some great clothes, BUT…
She has no shorts! (yes, for some of us that isn't a problem!)
She only has 5 black garments, and black is supposed to be her core neutral, and
she bought a lovely pink cardigan, and did NOT buy the matching vest… (please note, Alex Mill is having a sale! That's not something they often do.)
So she shops! Black sandals and a black tote are logical items for her to have FOREVER, and a black bracelet with a heart that matches her heart earrings and necklace just plain makes sense.
Her updated wardrobe doesn't really look different – just more filled-in!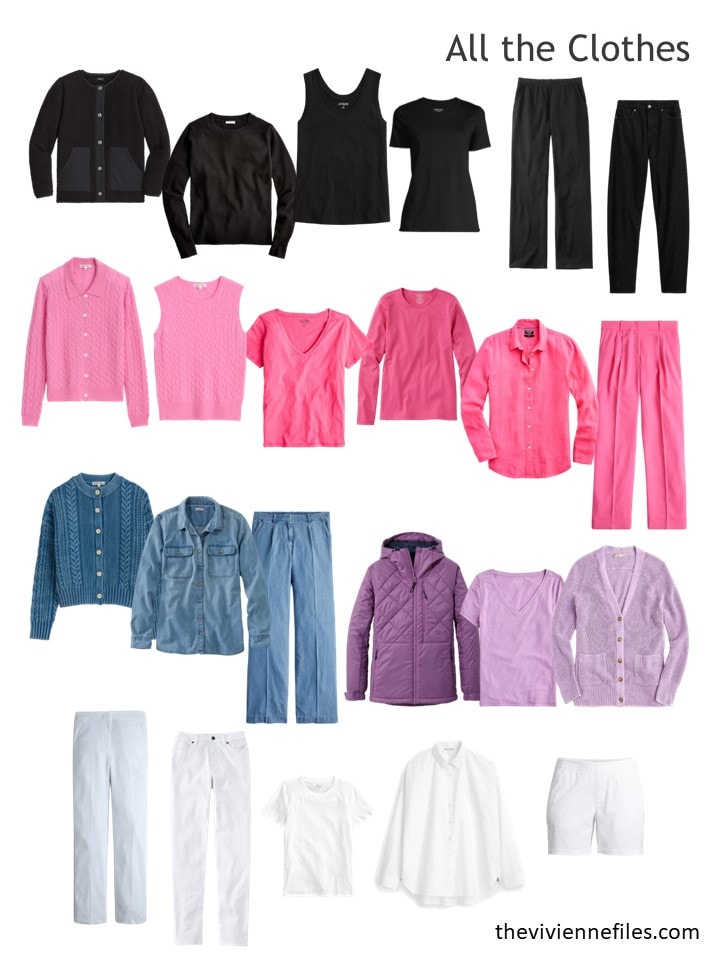 She probably has all of the accessories that she needs, for right now…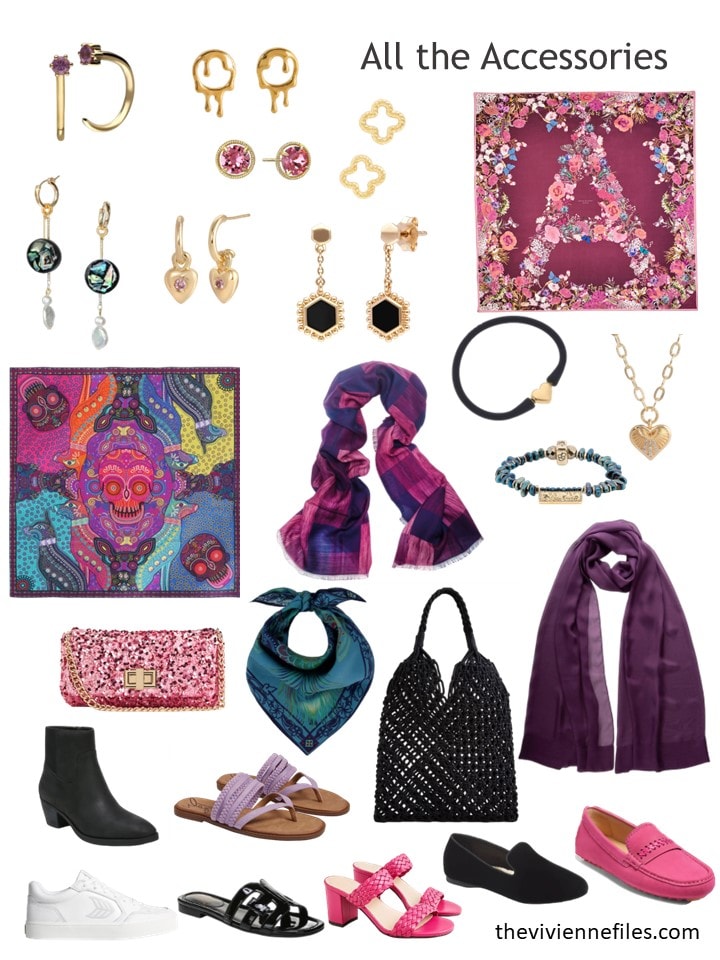 Since her new purchases fit into her wardrobe so easily, one could assume that she can find ways to wear her new clothes with no problem. But it's always wise to check when you get home, to make sure that you haven't gone haywire somewhere!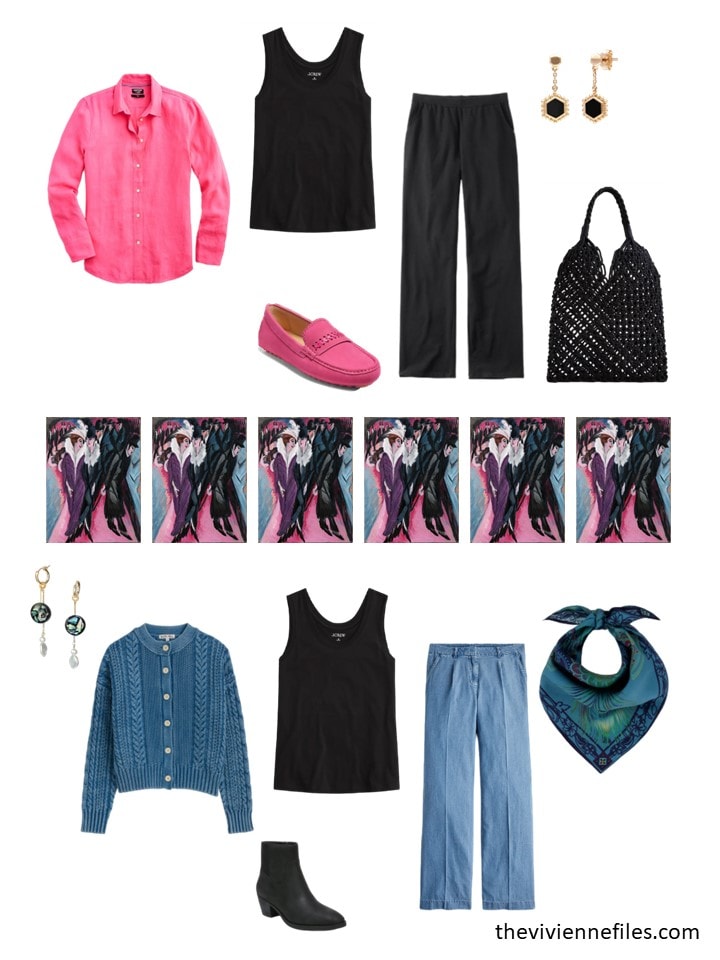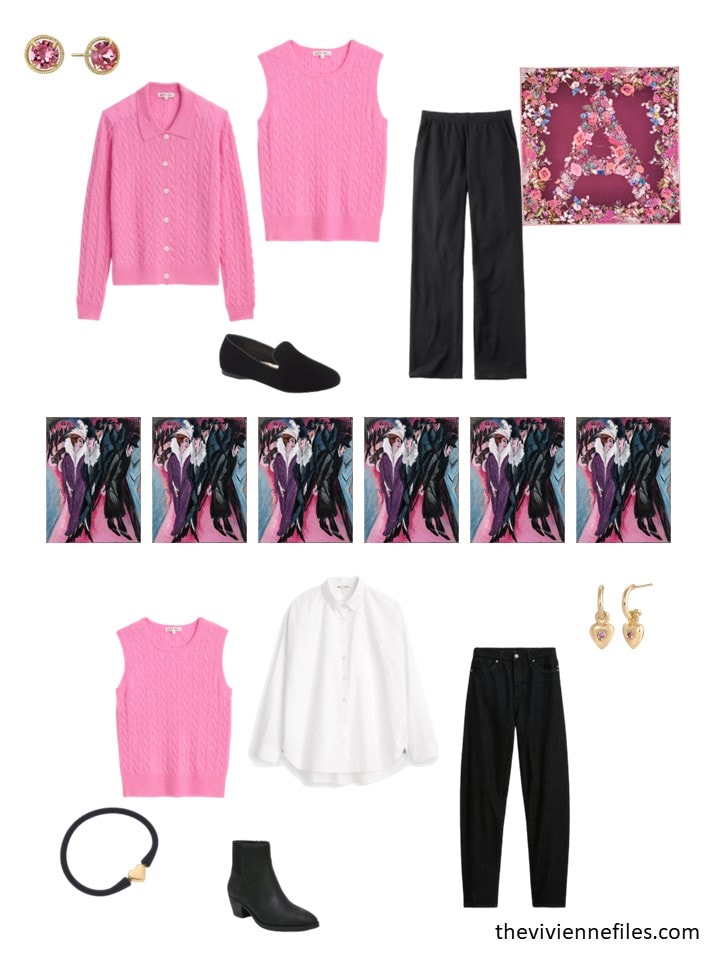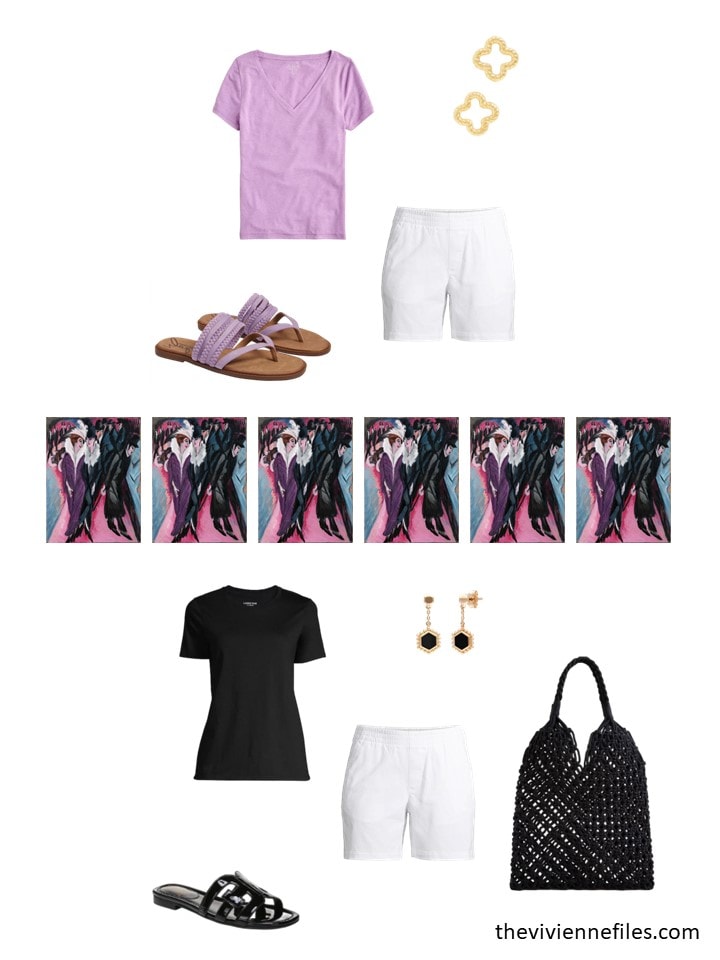 After the brights and high contrast of the last wardrobe, this is VERY different: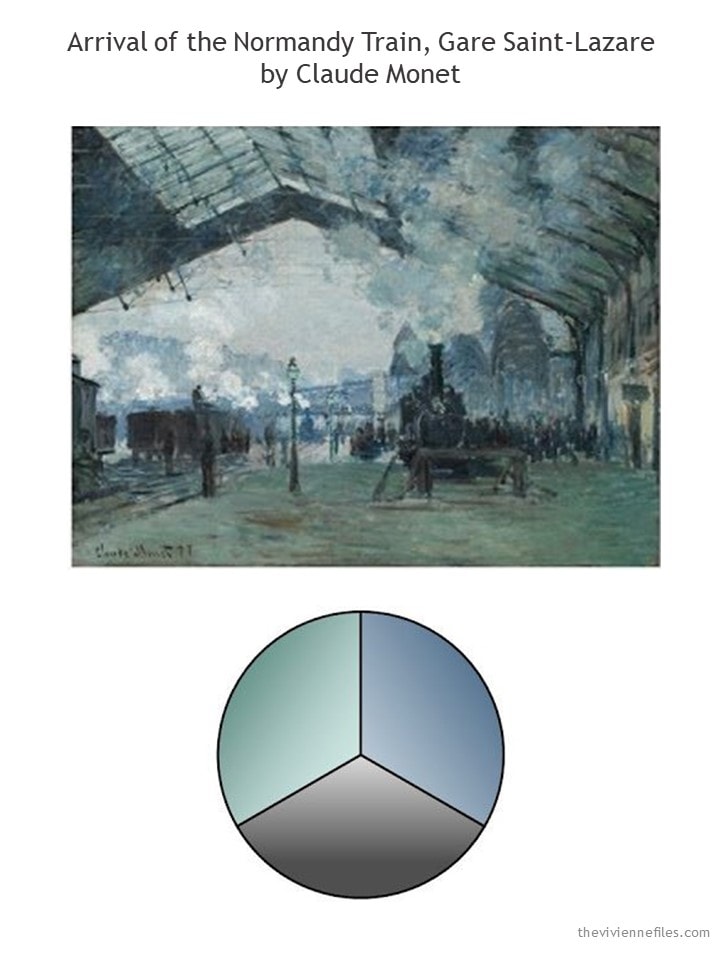 After her June shopping, our heroine found her wardrobe thus: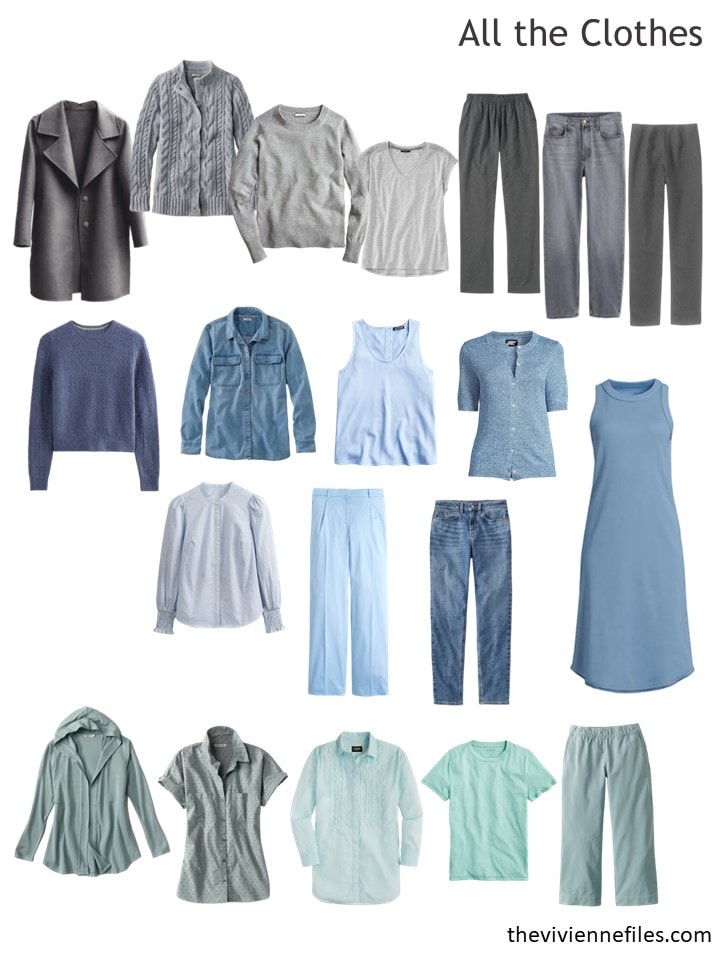 Hmm… She loves what she owns, but she can identify holes in this wardrobe:
She also doesn't have a pair of shorts! She has a dress, and cropped pants, but this summer might be the tipping point for buying a pair of shorts!
She really would like something else in green…
She does NOT have a blue cardigan! Well, she has that great short-sleeved sweater from Lands' End, but that's not going to work over all of her shirts…
So she starts looking around:
With her new purchases integrated into her closet, she now has a wardrobe that looks like this: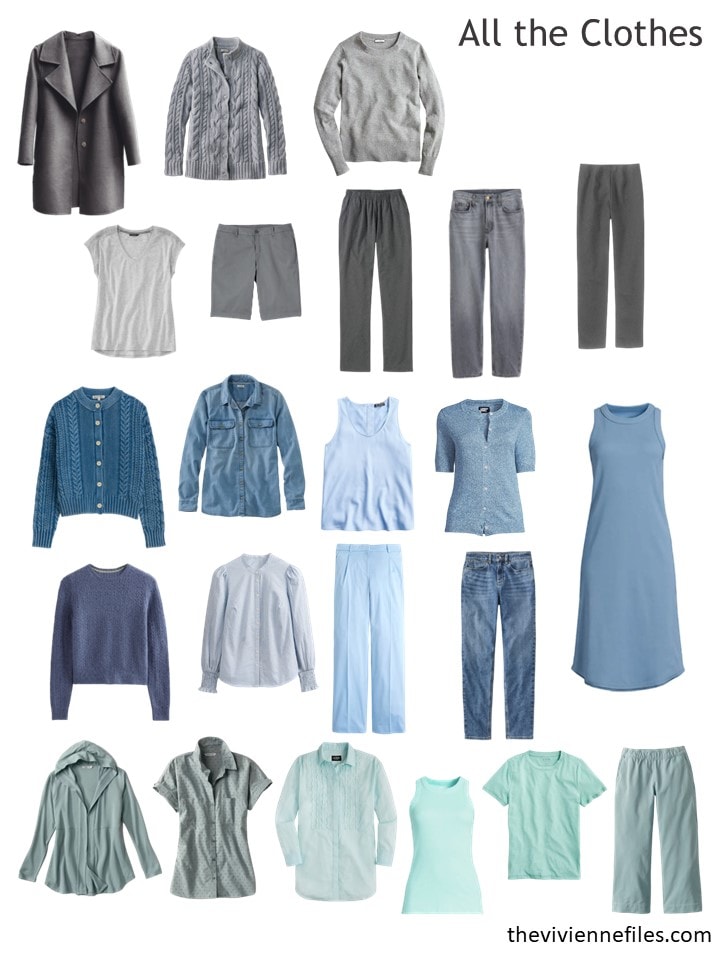 Her accessories are so pretty!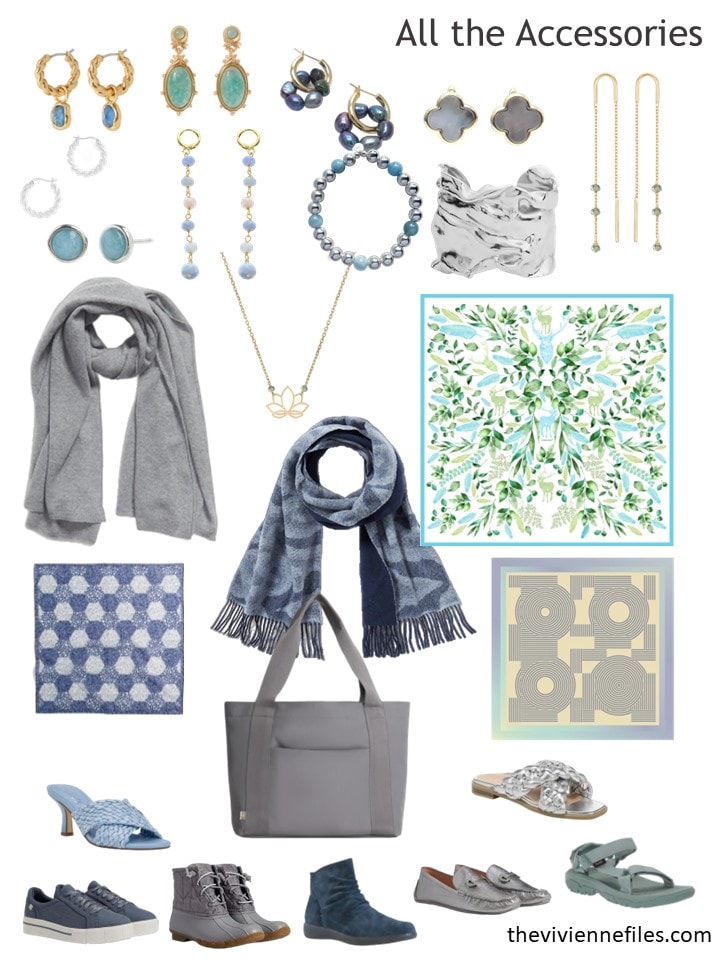 But how will she wear her new clothes?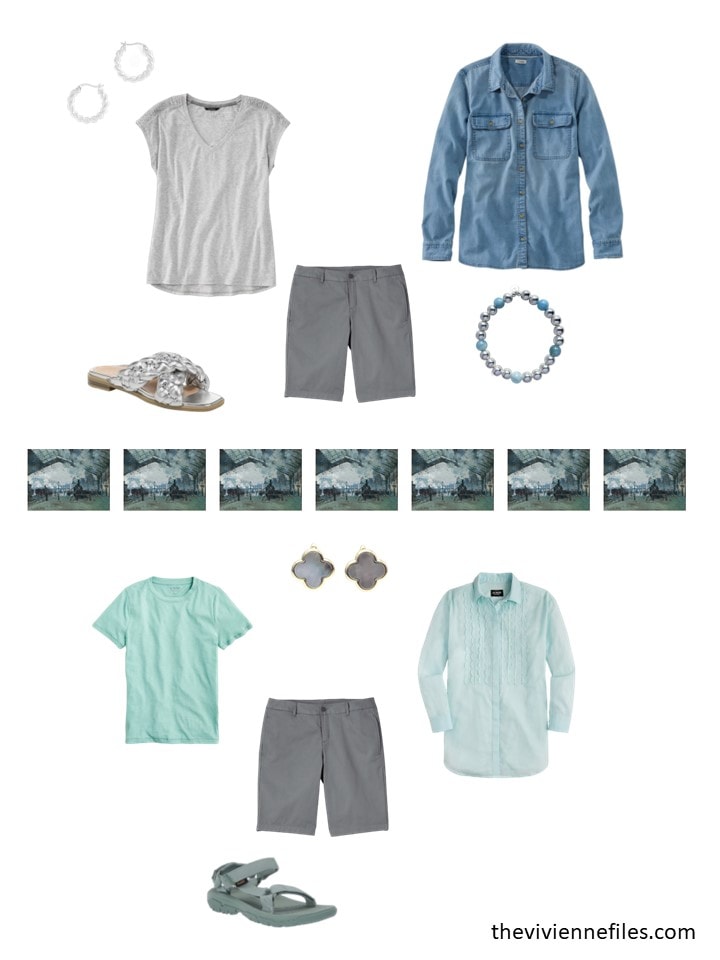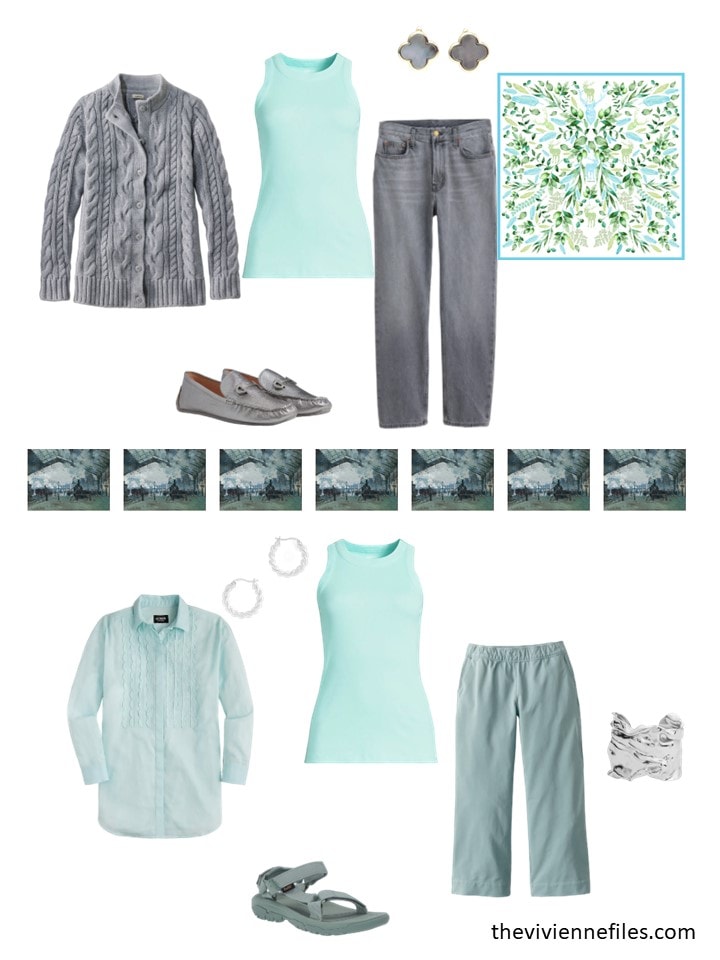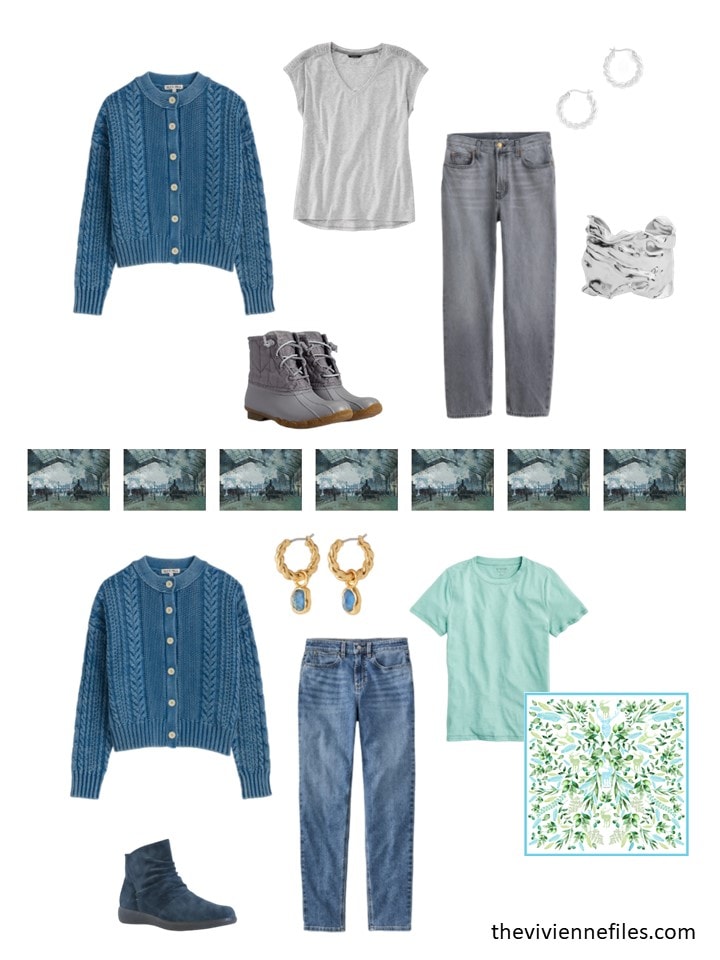 Our last heroine for the month of July is our very disciplined, focused lover of Rothko: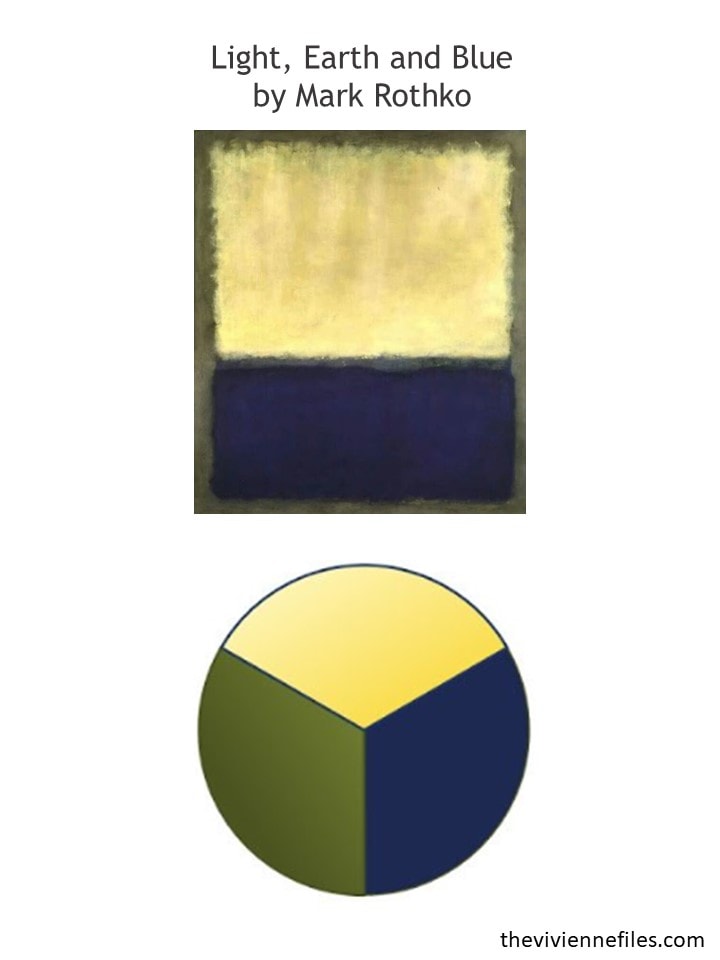 This is her "end of June" wardrobe – I think it might be possible to dress from this closet in the dark! Assuming that you don't put on shorts with a quilted coat, of course…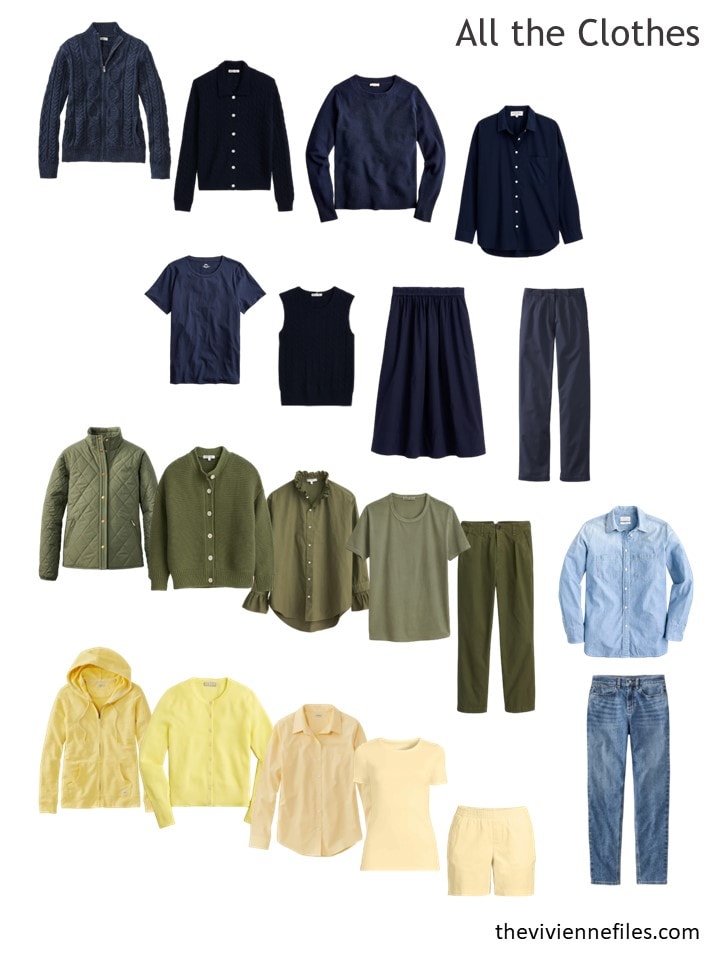 So what is this heroine thinking about, this month?
A lighter-weight pair of navy pants – it's hot out there!
a summer top in navy – her only sleeveless navy top is her sweater vest. Yes, it can be worn on days when the temperature is moderate, but when we're in "swelter alert" a tank top might be better!
And a dress! Holy moly, she doesn't have a dress…
She starts looking:
Her wardrobe doesn't look different, just better for hot weather!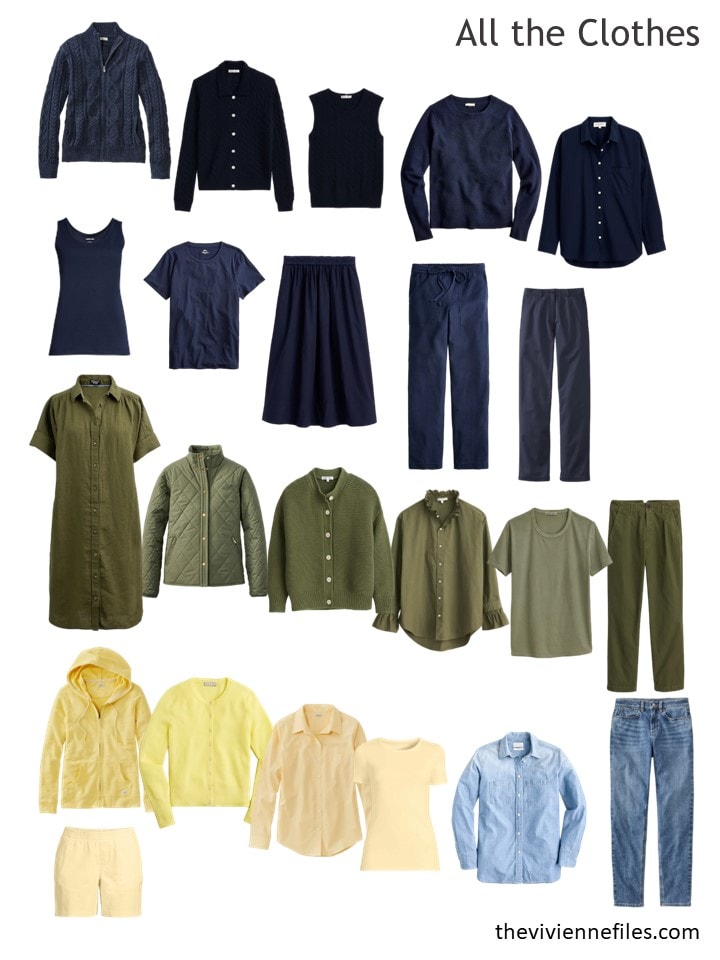 The warm leather accessories (including leather on her new necklace!) bring a nice warmth to this wardrobe: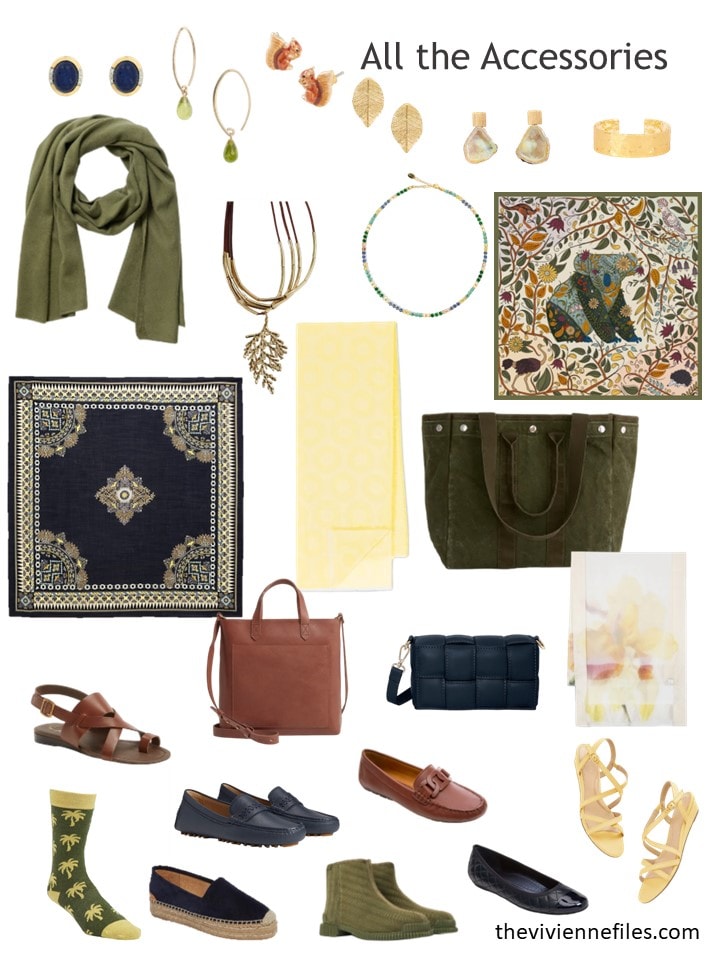 She KNOWS that she can wear these new things in all kinds of ways, but she is smart enough (and disciplined enough) to double-check her purchases against her existing wardrobe, just to be sure that she hasn't made a mistake…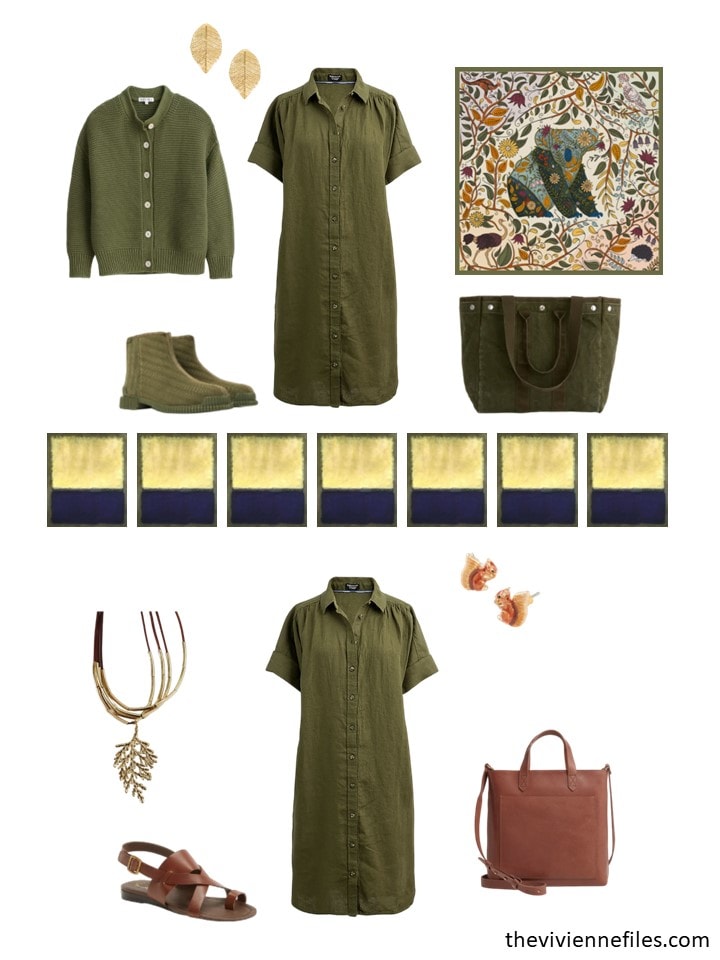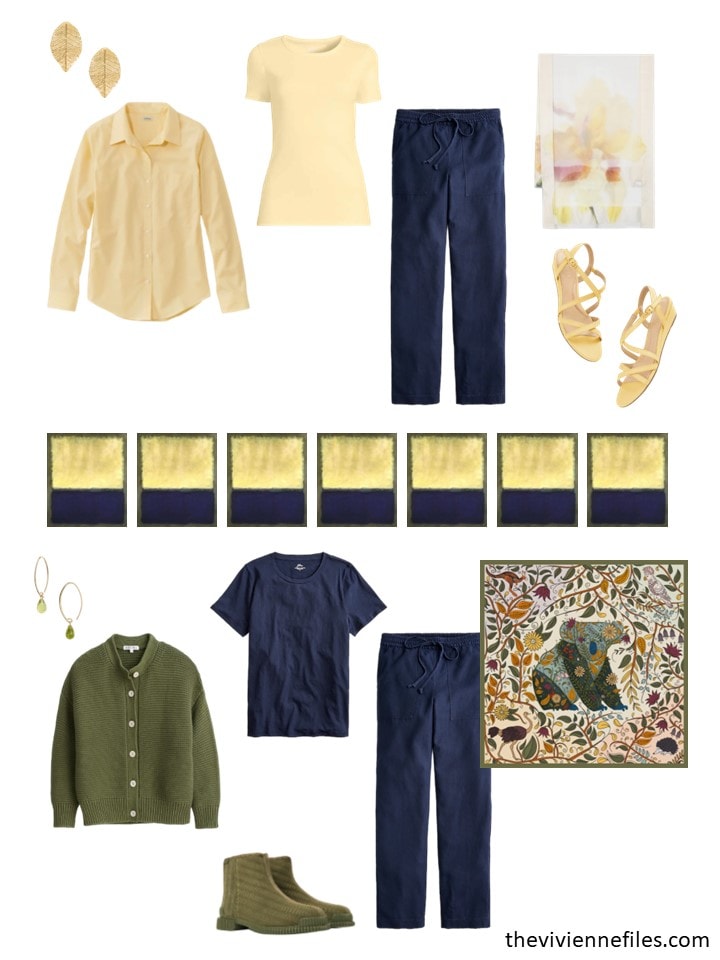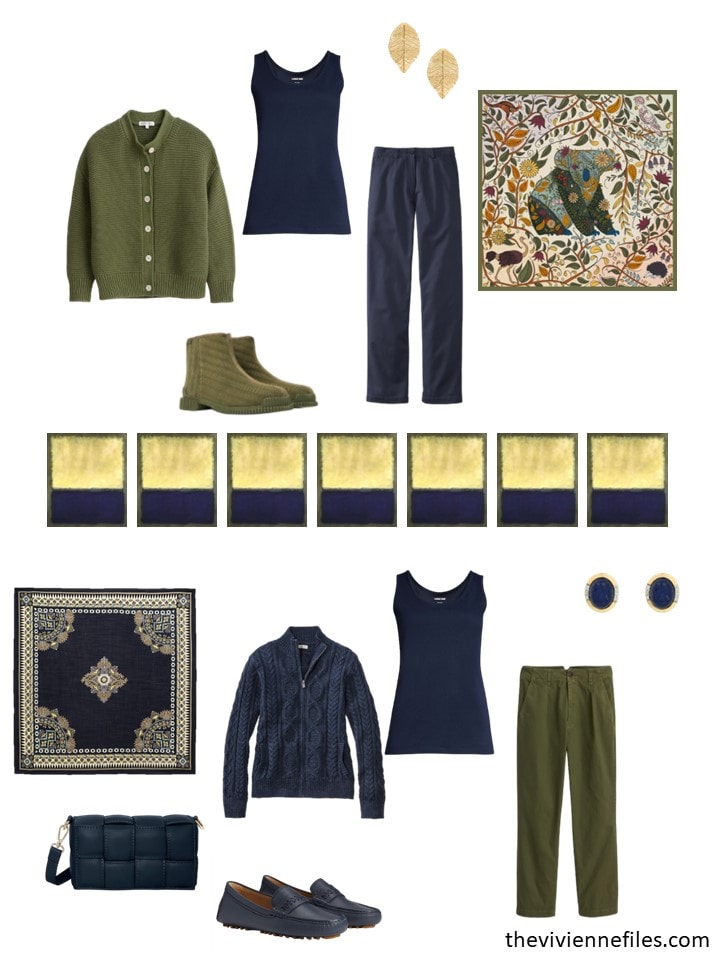 So which wardrobe speaks to you this month? I'm still smitten with "Street, Berlin" – I may see if this can be replicated in my own closet!
love,
Janice
p.s. It wasn't exactly 7 years ago, but close enough! Our heroine with insomnia goes to Paris…