July 15, 2016
So simple, and so striking:
This is a color palette that doesn't need any embellishing. It might be too austere for some, in the long run, but for a short-term travel adventure, this is nearly foolproof!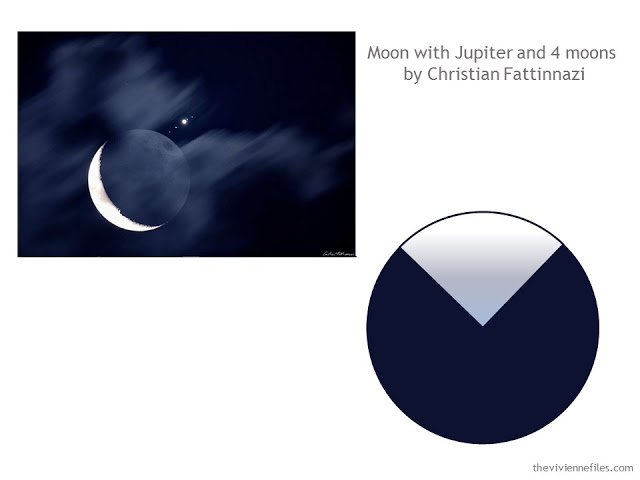 Insomnia
She's been awake at night for WEEKS… looking at the night sky much more than she would normally like. So she's decided to take her sleep-deprived self to Paris. It's far enough away that she won't know if she has insomnia or jet-lag!
Because she doesn't trust herself to make finely nuanced style decisions when she's traveling, she decided to pack the most mistake-proof wardrobe possible. This is literally a "Whatever's Clean" wardrobe!
If she can't sleep, she'll go to the movies. She'll go out and walk around. She'll take photographs…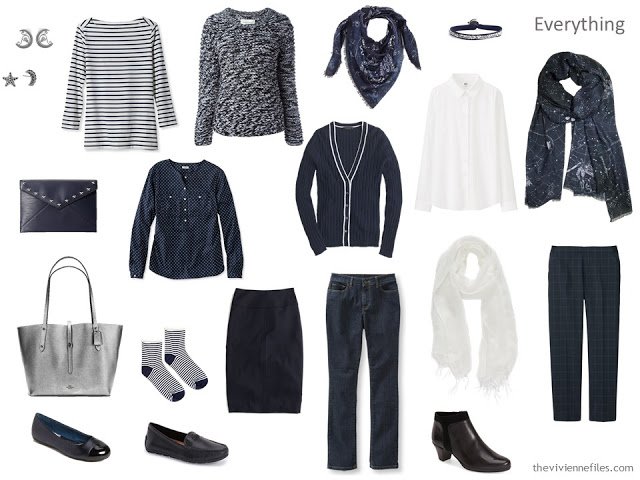 She's going to go to that REALLY long opera that she always avoids because it puts her to sleep…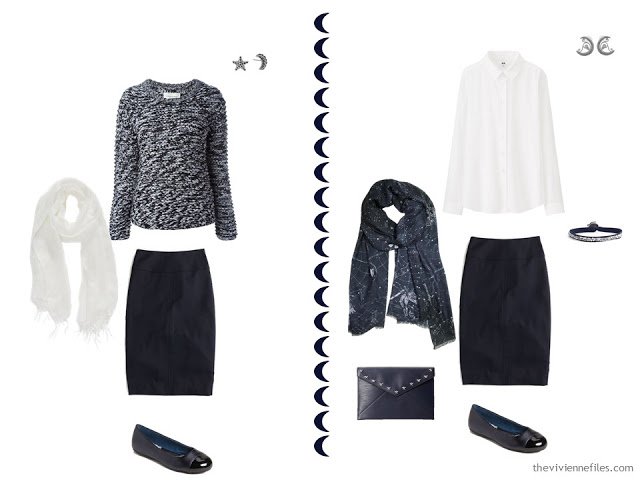 She's going to sign up for the walking tour that she always feared would wear her out…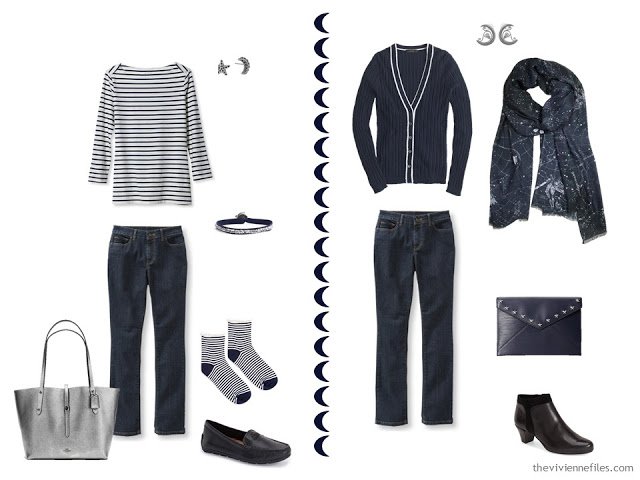 Dinner at 9 p.m. might be just right…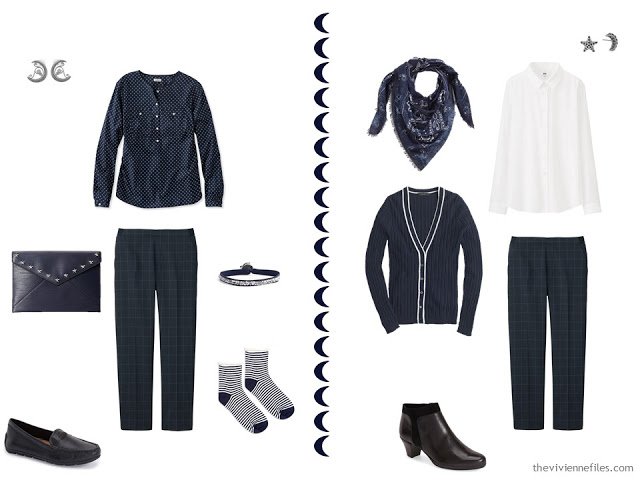 And she doesn't have to worry about what she pulls out of her closet in the hotel, because there's no way to make a mistake: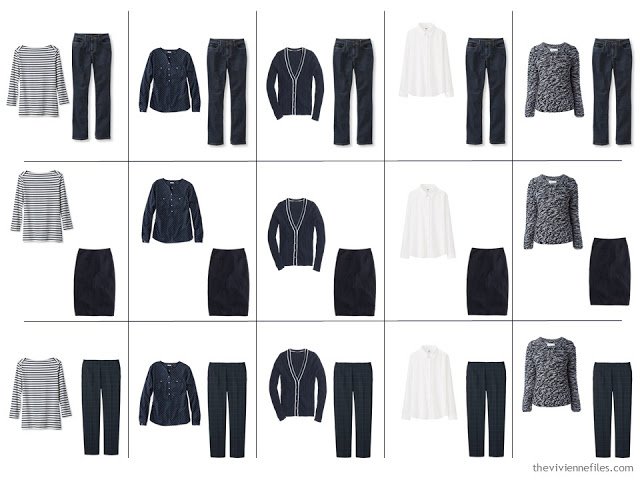 And if she's awake 20 hours a day, she's in Paris! She can always try to sleep, again, when she gets home.
love,
Janice