July 3, 2023
I love Rothko – it's hard to understand unless you've seen one in person… Even then, his paintings may not be your thing!
"Skills Enhancement"
A fancy way to say "we're sending you to the main office to take a cram course in new software."
The main office is somewhat dressy… So our heroine is planning…
She's starting here: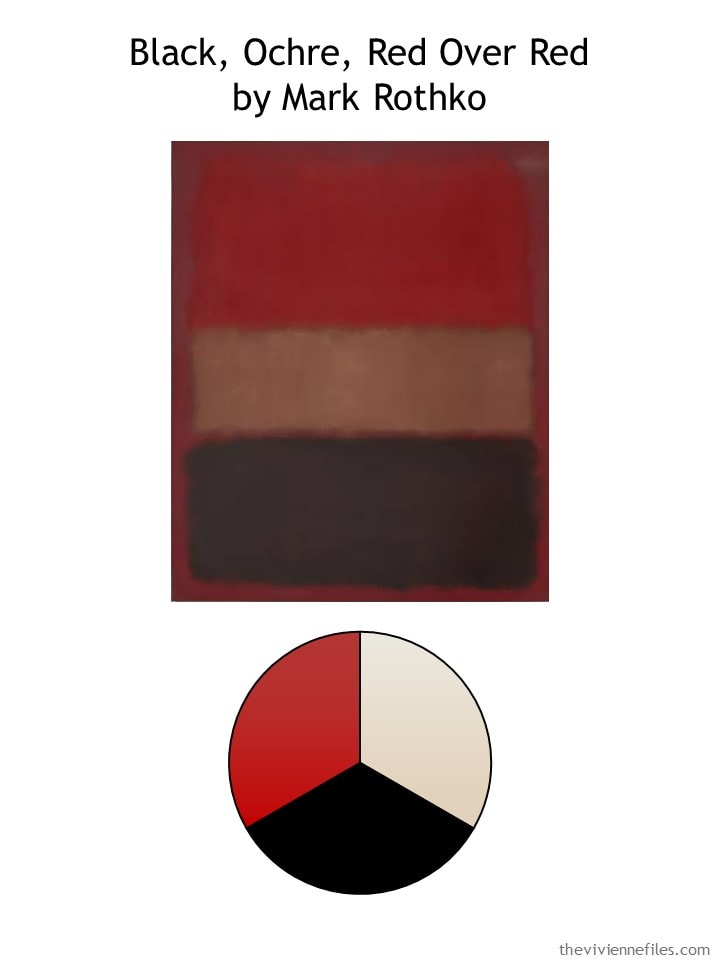 She knows that starting with a suit – even if she wears the blazer separate from the pants – is always smart for business travel:
She's pretty sure that she's okay wearing a cardigan, if she wears a skirt with it…
She's hopeful that tales of the formality of the headquarters have been exaggerated, but she's not taking any chances! If your company is willing to spend money on training you, the least you can do is dress appropriately…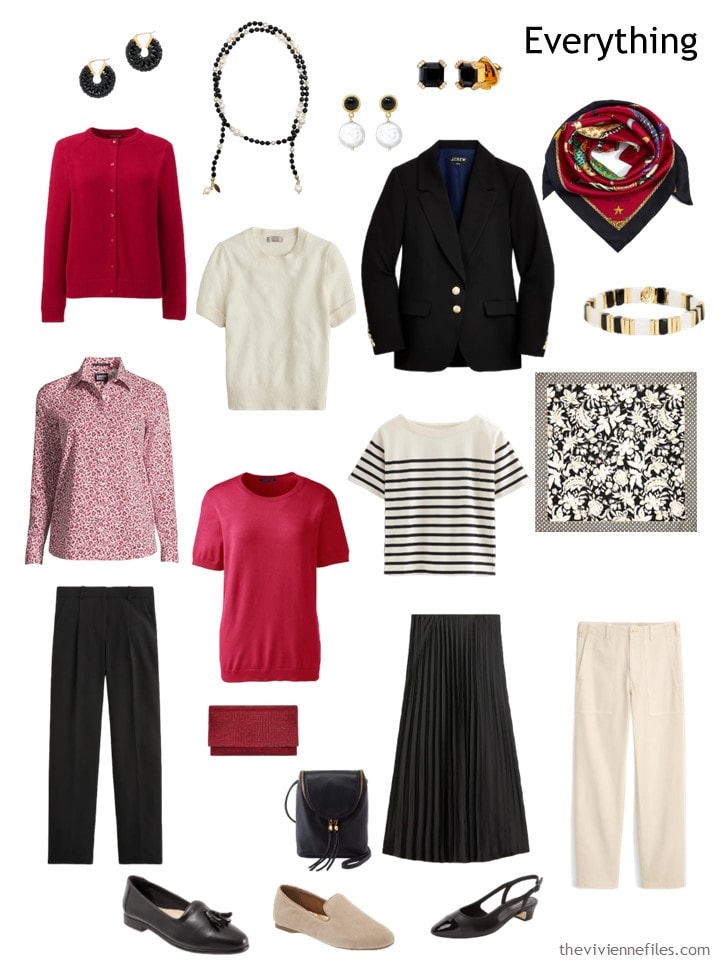 She's planning to hang around in the city for an extra day – there's always something on at one of the art galleries that makes it worthwhile to extend her visit…
Will she have enough clothes, and enough outfit options? She runs through it in her mind: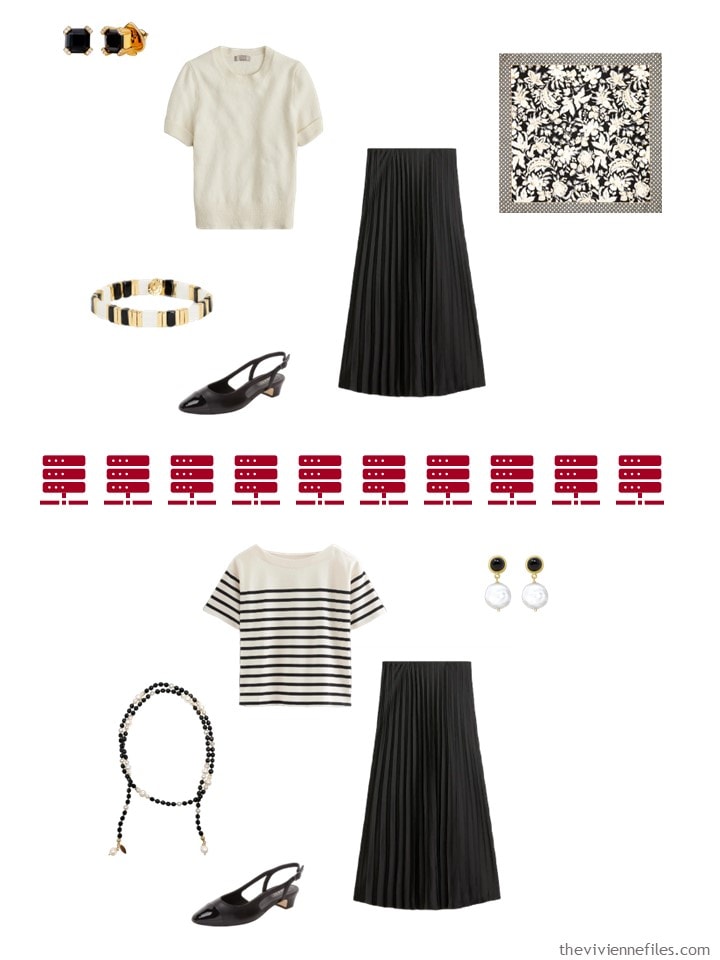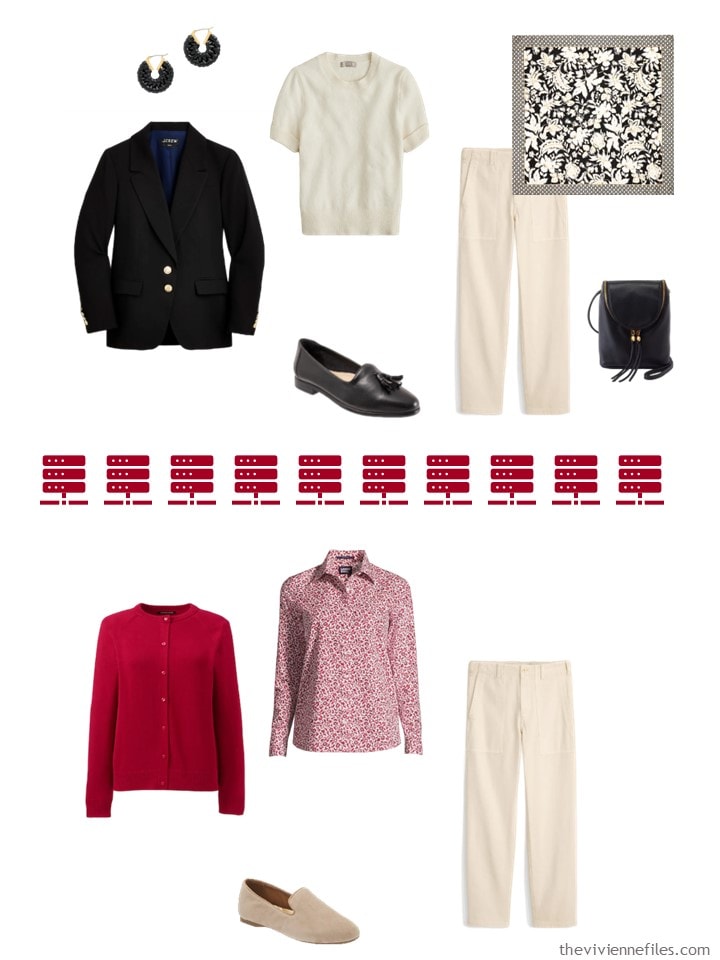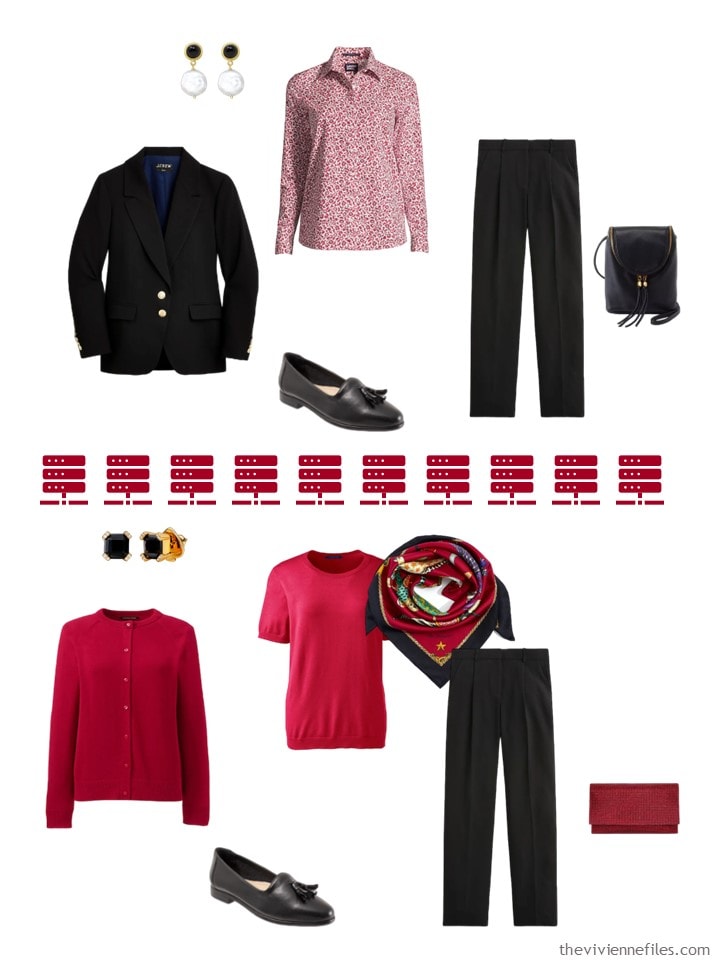 I have friends who work in very formal environments – do you know of any place that still requires suits and/or skirts?
love,
Janice
p.s. Ten years ago, we were inspired by beautiful painting of Weeping Cherry & Bullfinch by Hokusai.