July 1, 2013
This painting is so beautiful – the first thing that struck me was the clean simplicity of it. So I was initially drawn to cool, somewhat architectural clothes, of course in blue…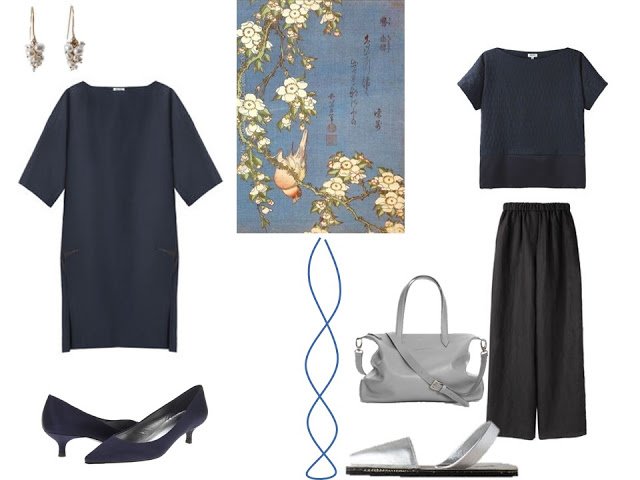 Pearl earrings – Kate Wood, Dress – Kenzo, Pumps – Stuart Weitzman, Mesh jacquard top – Kenzo, Linen pants – Organic by John Patrick, Grey bag – Lacambra, Silver sandals – Riudavets
More blue – still simple, clean, with silver accents.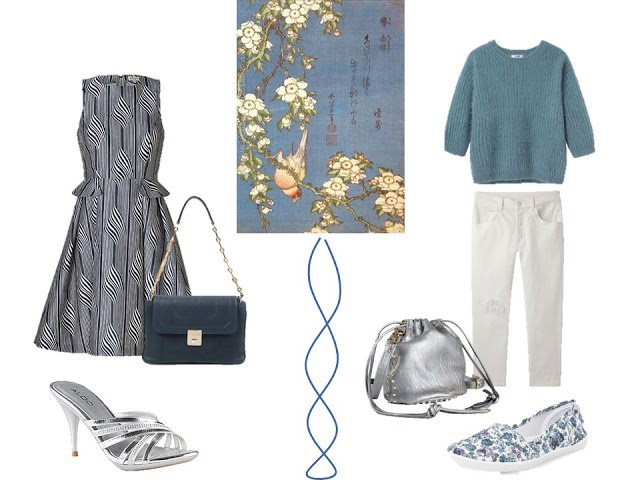 Dress – Suno, Bag – Joanna Maxham, Sandals – Aldo, Sweater – Acne, Cropped jeans – Girl by Band of Outsiders, Bag – Les Envers, Flowered canvas flats – Dorothy Perkins
I loved this sweater juxtaposed with a lace skirt- it felt like it captured the balance between the simplicity of the overall painting contrasted with the delicacy of the flowers. And there was no way I could resist chambray…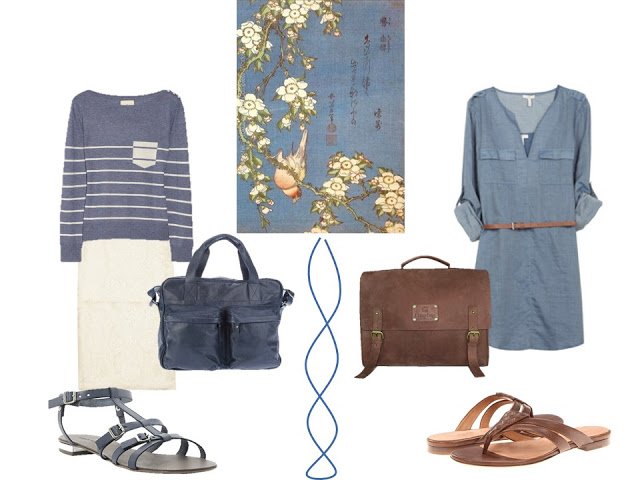 Sweater – Band of Outsiders, Lace skirt – Lanvin, Briefcase- Veja, Sandals – Pied-a-terre, Dress – Joie , Shoulder bag- O My Bag, Sandals – Bottega Veneta
And even winter clothing can reflect the beauty of this painting. Soft sweaters, tweed, suede, all capture the gentle grace Katsushika Hokusai brought to life here.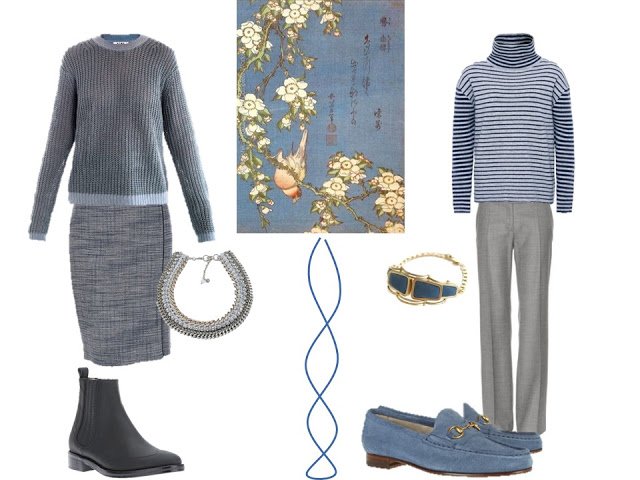 Sweater – Acne, Necklace- Lamprini, Skirt – Philosophy di Alberta Ferretti, Boots – Opening Ceremony, Turtleneck – Farhiby Nicole Farhi, Bracelet – Shanny Alon, Tweed pants – Stella McCartney,
Loafers – Gucci
love,
Janice