November 1, 2023
As I sit here at the dining table typing, it has just quit snowing in Chicago. Bear in mind that nothing has stuck to the ground, and for all I can tell, it didn't even SNOW down there! We live on the 24th floor; we see snow that never hits the ground…
I don't care. I love snow!
Let's visit our heroines and see what they're doing to prepare for the upcoming holiday season. It might seem terribly early to begin to look at festive attire, but remember that the really good stuff ALWAYS sells out early…
First up – my favorite painting of the six. I think. Subject to change!
You don't have to choose, really! I know people who walk into a room in a museum and immediately pick their favorite painting there… This can be useful if it helps you identify the things that you most love, but let's not get carried away with worrying about our preferences for things that we CAN'T have…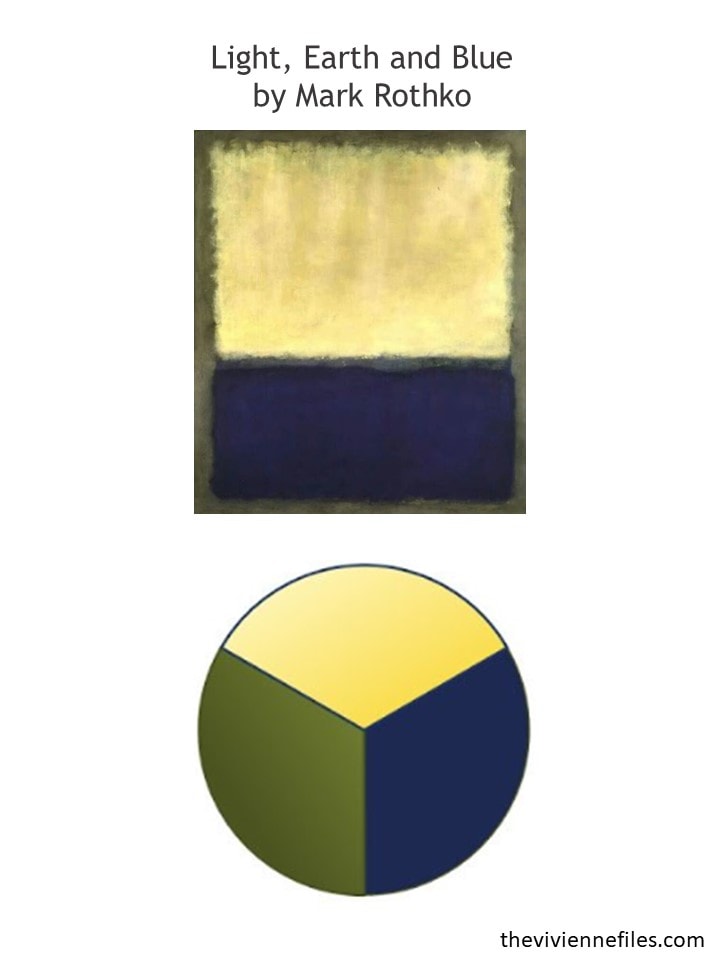 When we left this heroine in October, her 32-piece wardrobe looked like this: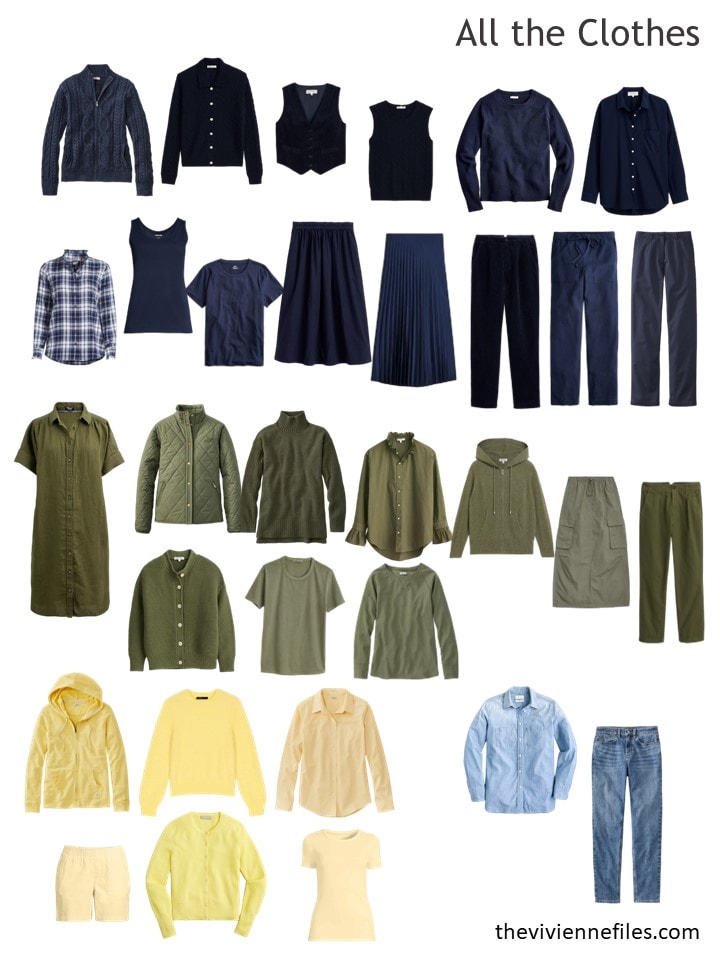 Our heroine already has a beautiful navy pleated skirt, so she wants to find something to wear with that! And she's thinking velvet…
With some diligent, disciplined shopping, she finds the following:
Maybe she will wear the velvet top and pants together – some of us look like an overstuffed sofa if we do this, but some women look lovely dressed this way. Velvet has that lustrous quality that seems to both absorb and reflect light – yum!
Even though she's not sure that she will wear her new shoes with pants (although she could…), she knew that she wanted dressy accessories to wear with her pleated skirt and her new velvet top.
Here's her updated wardrobe; she's arranged things by type of garment, rather than color. Sometimes, this can make a lot of difference in getting dressed!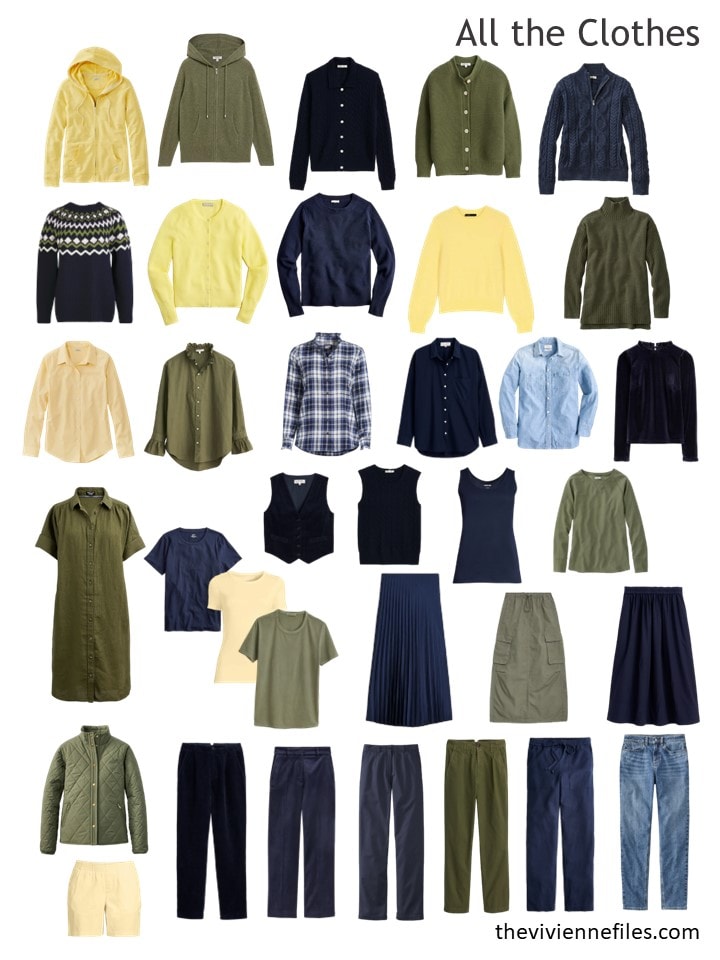 Her accessories are still wonderful…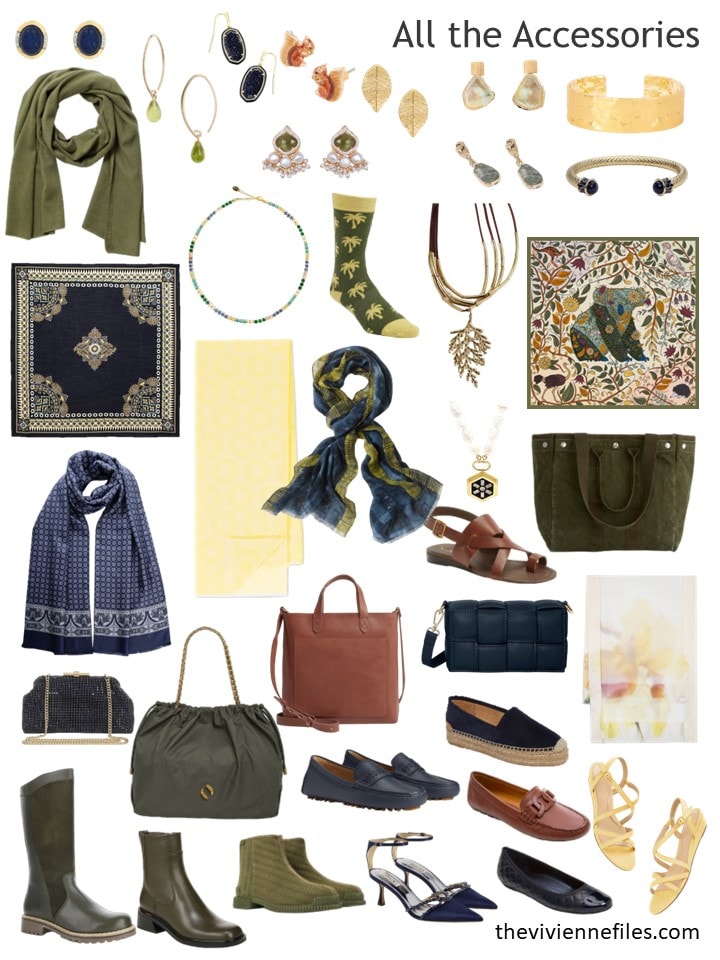 Her new outfits start with wearing her velvet top – dressed up, and then dressed down: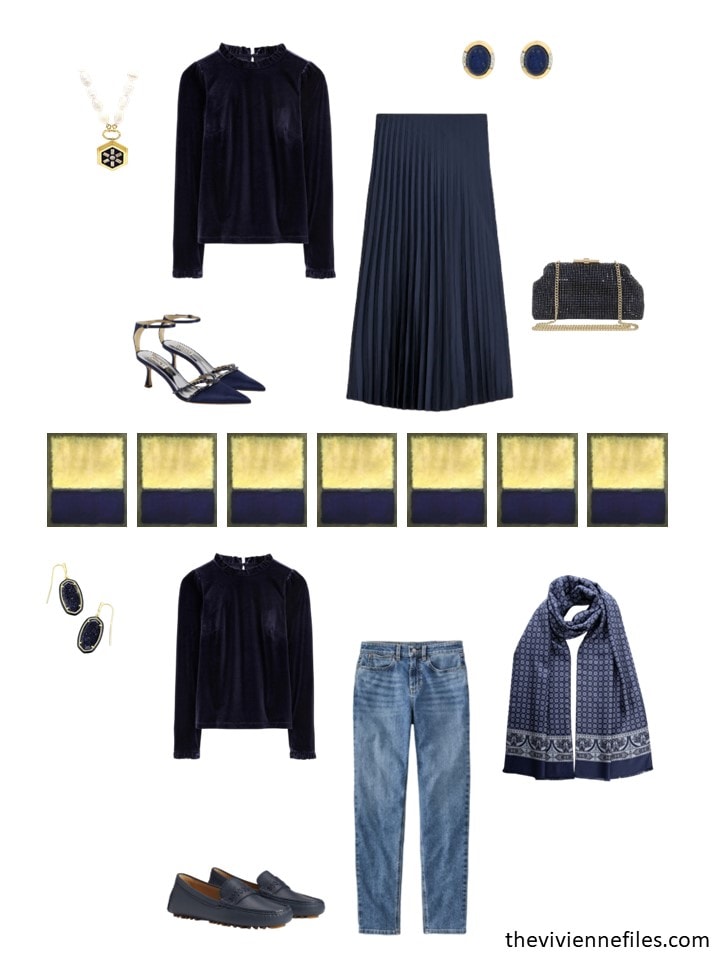 Her timelessly classic Fair Isle sweater can be worn with any combination of navy and green, including wearing it over a solid column of either color…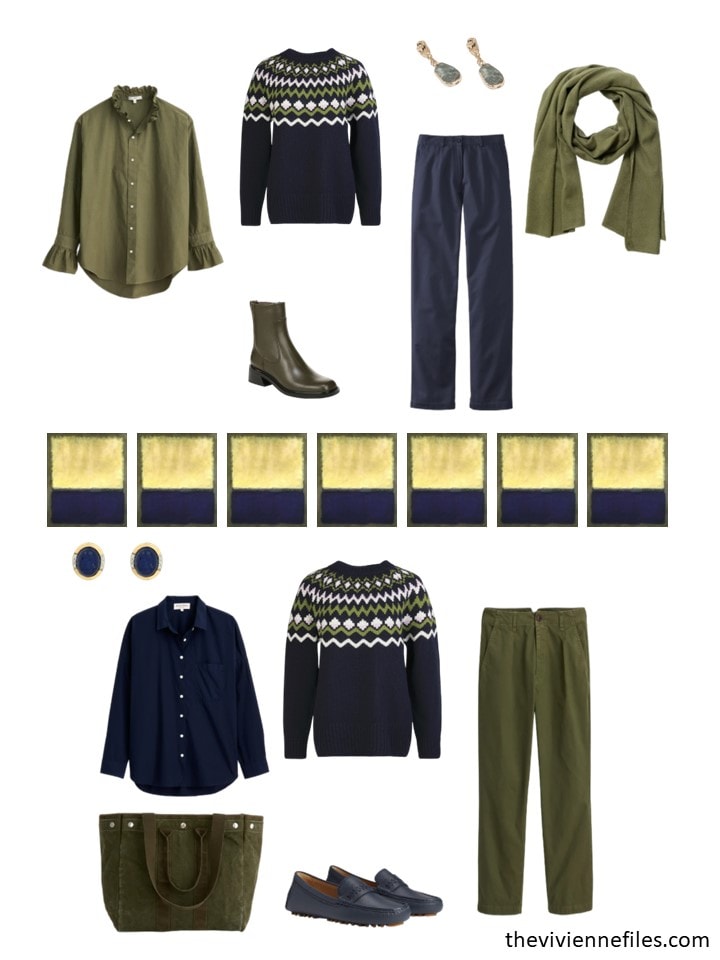 Velvet pants can be worn with anything! Sometimes they're just a nice warm touch of luxury in a more relaxed outfit: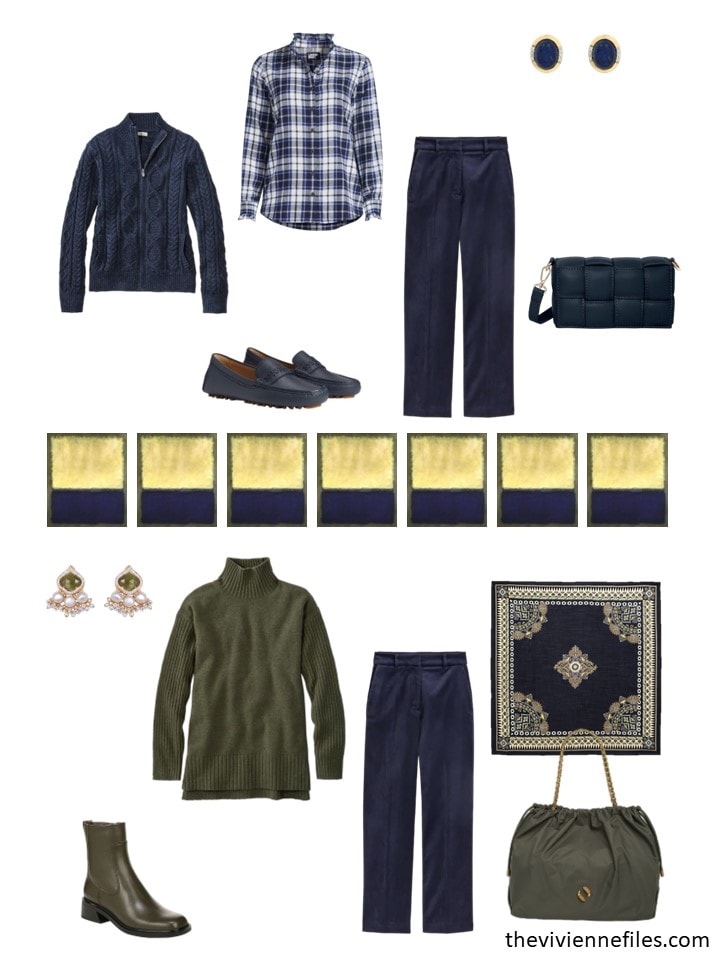 Now, let's visit our heroine with the "black and brights" wardrobe! Her inspirational painting is this amusing street scene – I've heard that these women are "professionals," but I can't confirm that…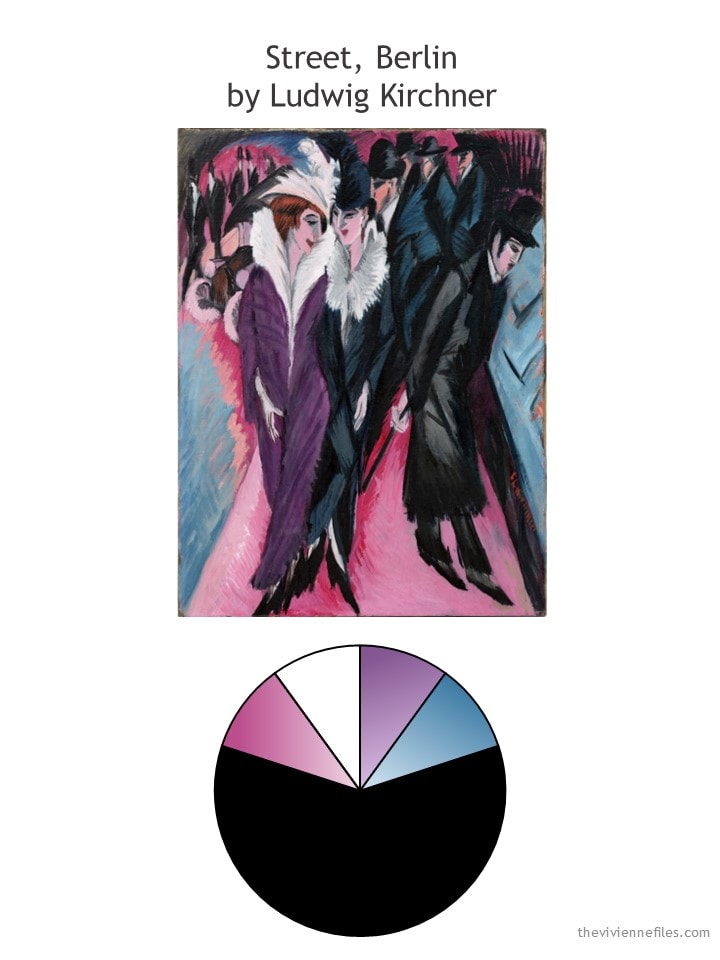 Right now, her wardrobe is heavy on black; any of us who love black always find this to be true!
She too would like to find a pretty top to wear with her black pleated skirt! Another skirt really wouldn't go amiss here – she only has the one, and her black dress… And a luxurious sweater in one of her accent colors will be easy to wear with her skirt(s) or pants…
And dressy accessories! Sometimes you already have the clothes to get dressed up, but you could really step things up a lot with the right shoes, earrings and bag.
After a really quick shop, these are her purchases:
note that the earrings are NOT huge, like so many dangle earrings…
Her updated wardrobe seems almost unchanged – only with a bit of study do you realize that she's added some festive items…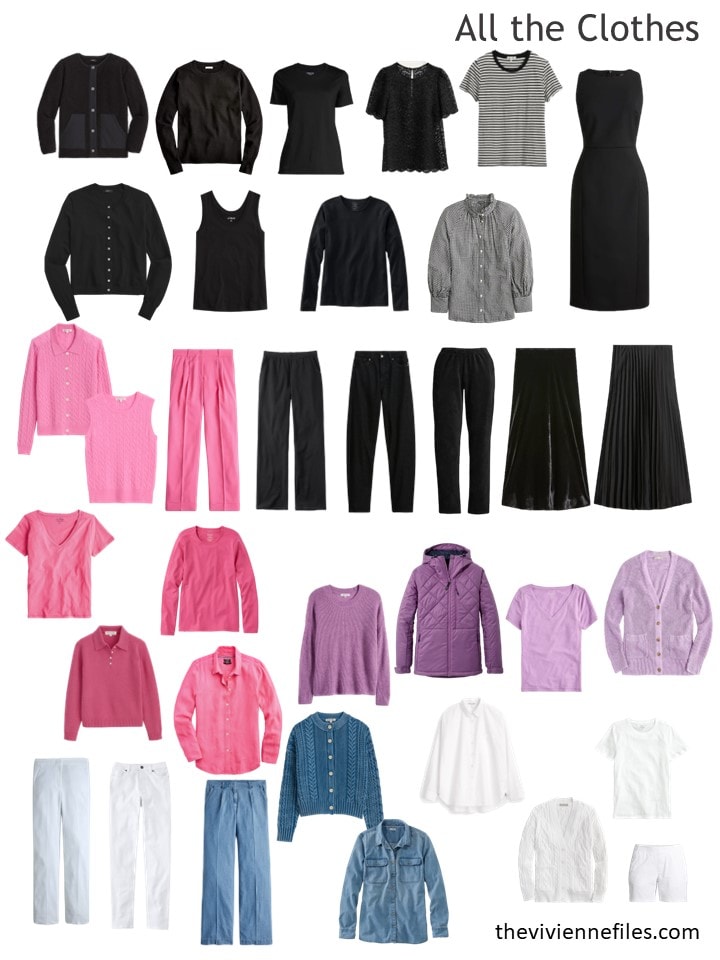 Her accessories are amazing – if someone went mad and sent all of these to me, I wouldn't be too upset! (except, of course, for finding storage space!)
Her new lace top is great under a cardigan, with jeans – just a touch of dressiness… and with her pleated skirt, it can be worn any time of year.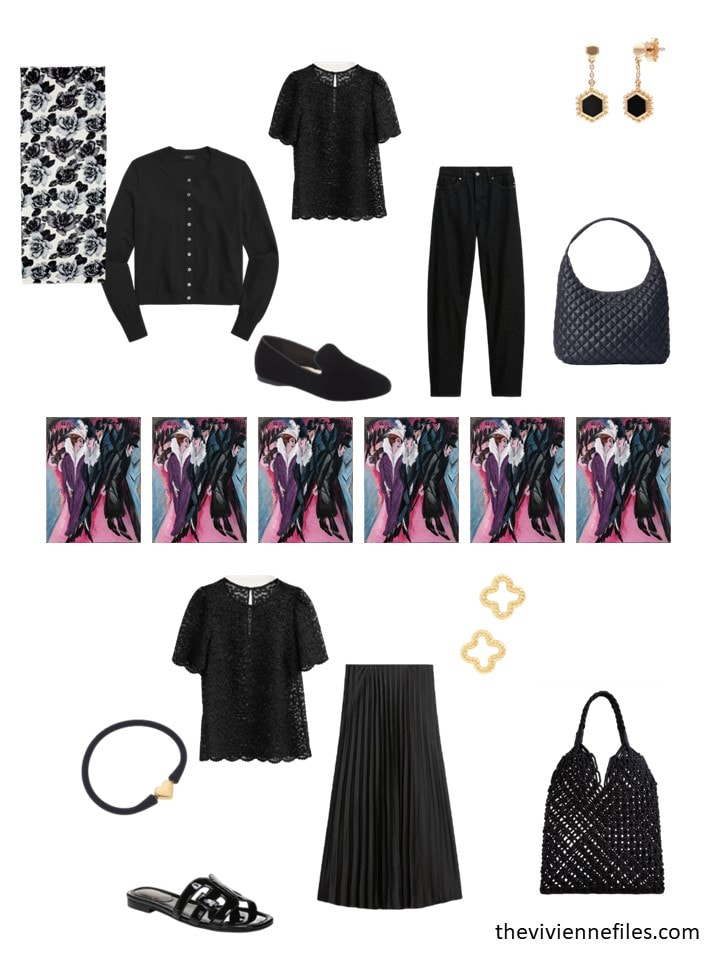 A black velvet skirt is as nice with boots as it is with pumps – and any of her accent colors go perfectly with it…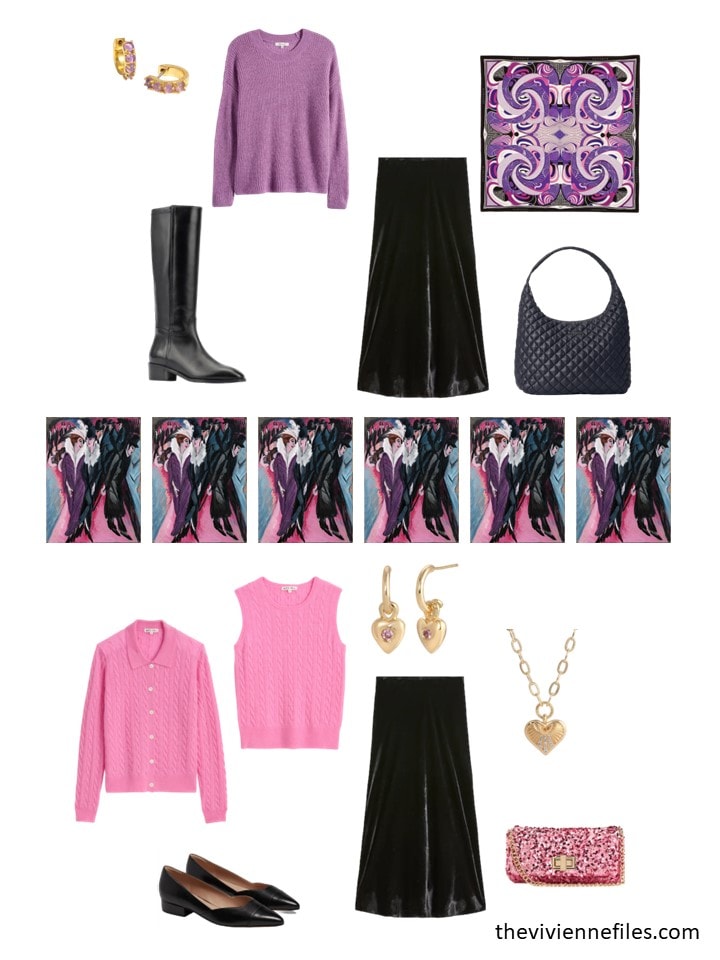 White jeans and a luxurious cashmere sweater would be great fun to wear to a relaxed holiday event, and with black pants it can be worn day or night: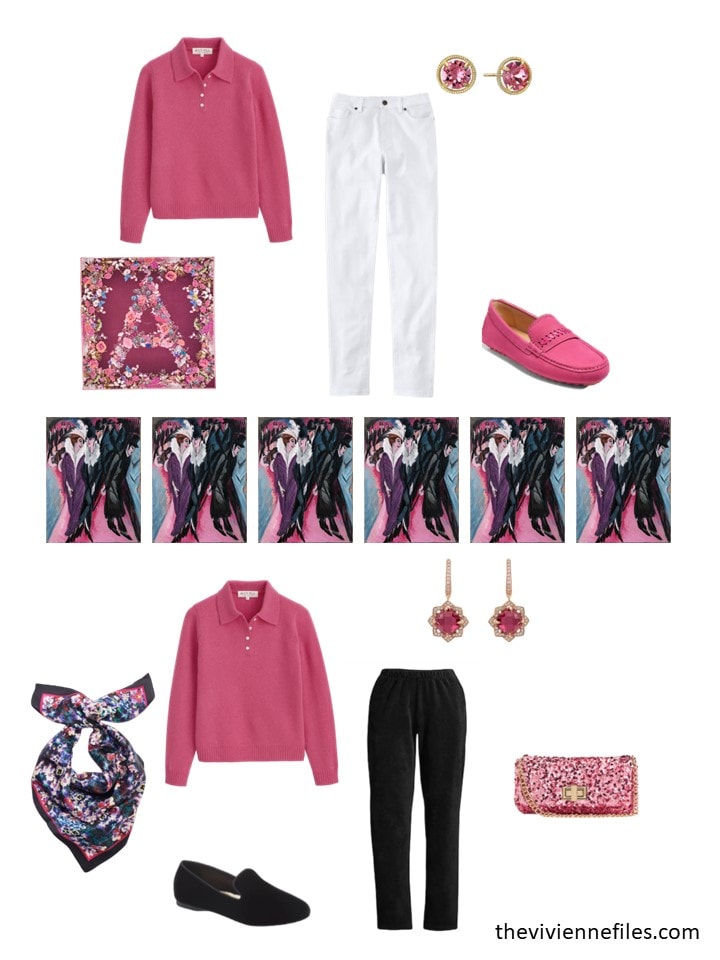 Friday, I will share two more of the "Six Paintings, 12 Months" wardrobes…
love,
Janice
Earlier months of these wardrobes can be found here:
p.s. Let's talk books! I just finished The Lord of the Rings (I know, 40 years after I should have read it!) and I'm bereft…
p.p.s. Has anybody else noticed an appalling amount of fake leather clothing in the world? I can't imagine how uncomfortable these things would be to wear…
p.p.p.s. Six years ago, we were engaged in the "Six Wardrobes, Six Scarves" project, and winter coats were the order of the day!