November 1, 2017
Maybe it's because the temperature plummeted this last week in Chicago… I decided that I'd find some winter coats for all of our heroines! Nary a black coat in the bunch…
Black would have been obvious here, so I went with grey instead! Yes, this might need to be cleaned more often – that's the biggest drawback to a light winter coat. If you get splashed with slush/muck/salty water, your coat could be ruined if it isn't cleaned promptly!
Everything new fits in very well…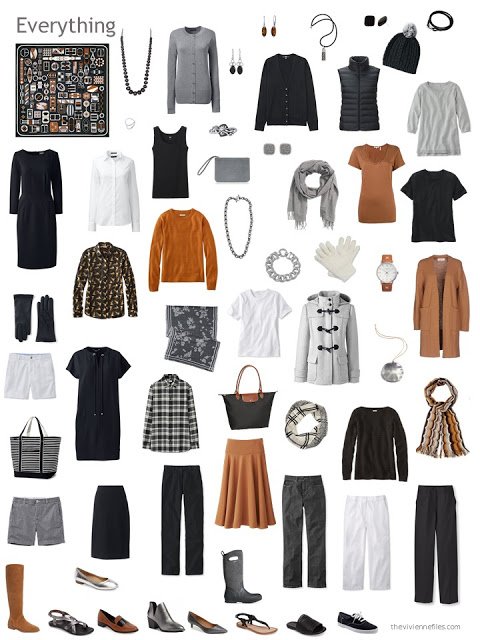 Adding a new coat doesn't really add new outfits to your wardrobe, but the scarf does give you some options: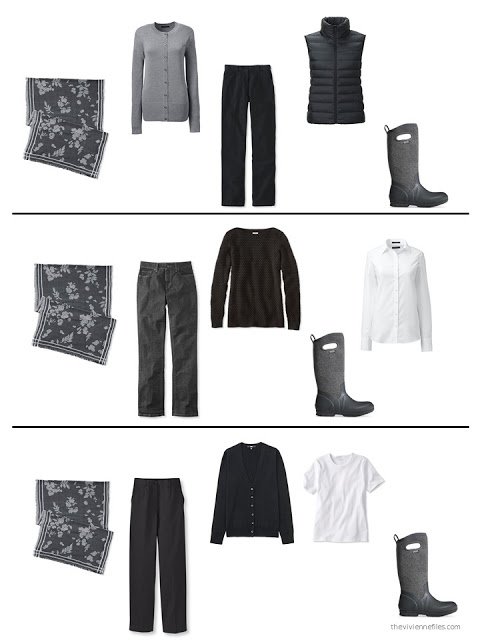 This is a coat that you would NEVER wear walking on city streets, but if your don't have that problem you could wear this pretty outfit and be snug all winter!
There are a variety of shades of pink here, but with the essential pieces in beige, everything still is useful…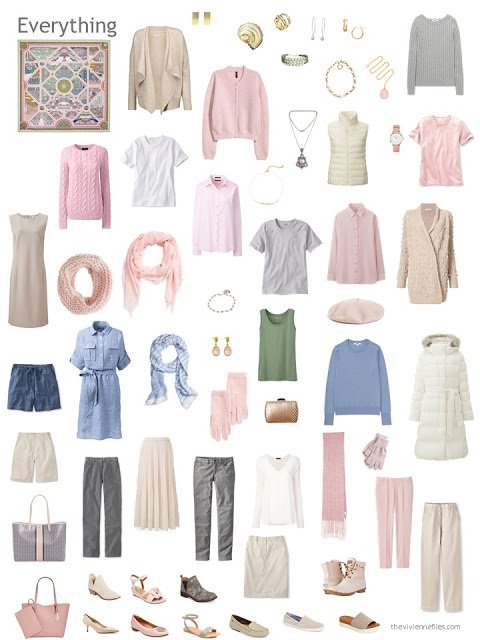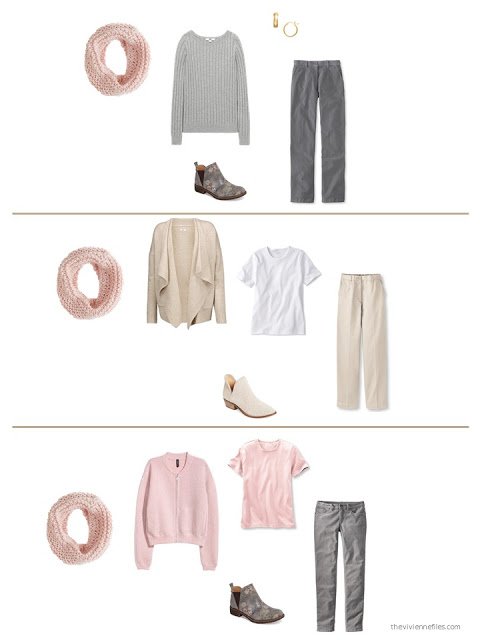 There are a lot of color possibilities for this wardrobe, but I couldn't resist a classic coat, with an equally classic navy beret!
Even though there are multiple shades of blue, and a few different reds here, this all works together pretty well; there a numerous outfits to be made from these pieces!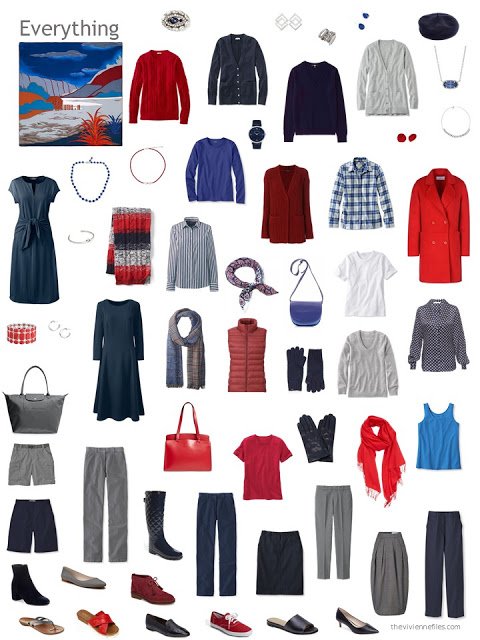 The new scarf is a natural with so much of this wardrobe: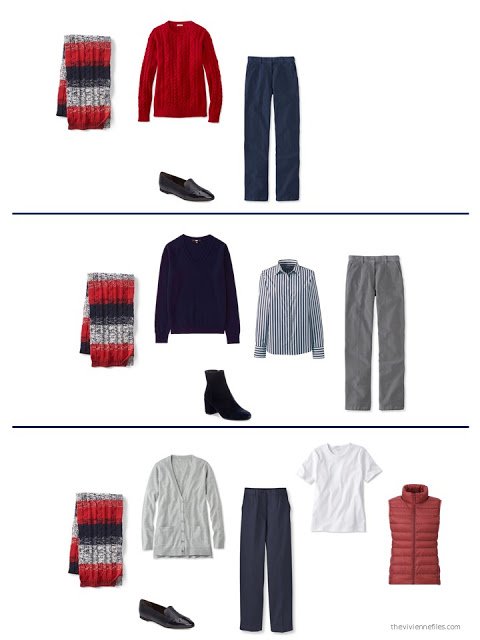 While an olive green coat might be more practical with this wardrobe, I thought that this bright orange would be wonderful to during the short, dark and gloomy winter days (and it comes in EIGHT colors…):
This is a VERY unexpected assortment of colors, but there's an inner logic to all of the choices that keeps things from being completely impractical: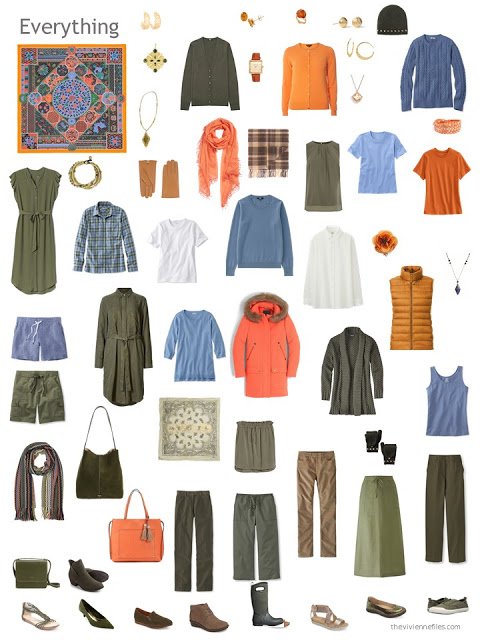 The scarf might go with every garment in this wardrobe: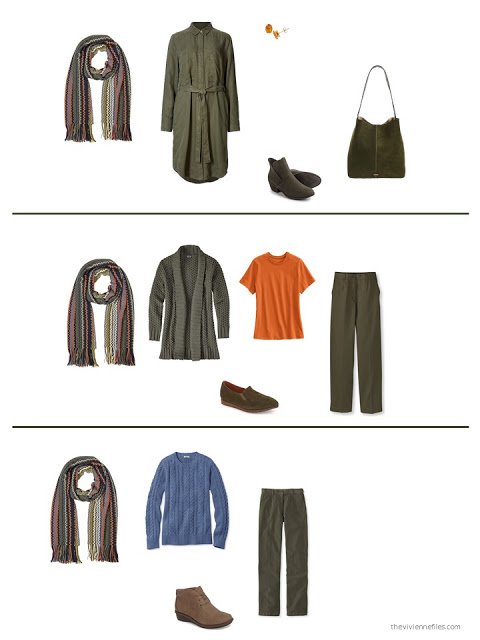 This jacket isn't for everybody, and maybe the boots aren't either – but for the right woman, this could be such fun! (do bear in mind that UGG boots are NOT waterproof; UGGs + puddles = cold, wet feet…)
Grey might seem boring to some people, but I think that this wardrobe is anything BUT dull…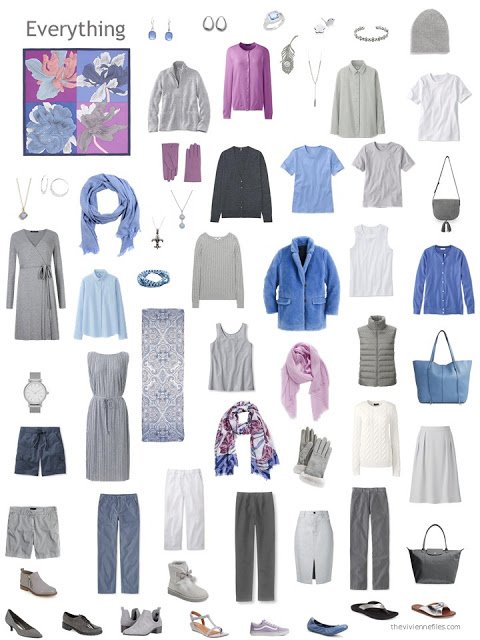 You can really invest in a beautiful scarf when you know that it will work with all sorts of different pieces in your wardrobe: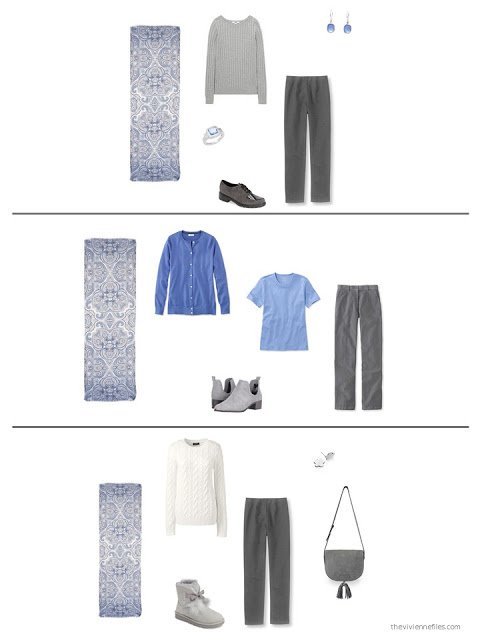 Yes, another orange coat! This is a winter ensemble for the coldest of weather…
The range of orange and red accent pieces here is well anchored by the solid core of beige and browns – it balances very well: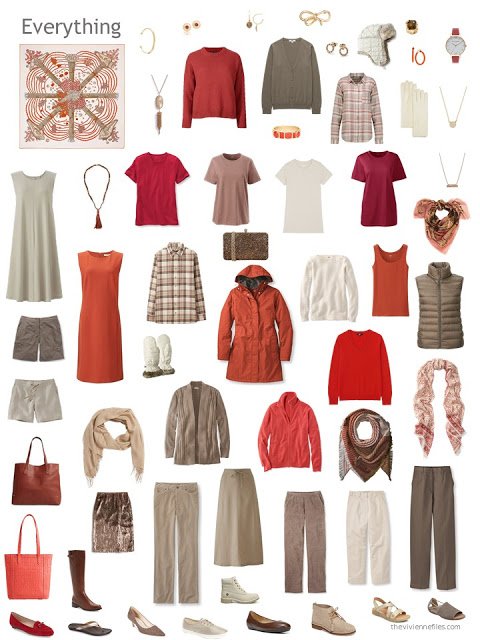 This scarf has been on The Vivienne Files before, but it's such an excellent color combination, and such a good value, that I couldn't resist bringing it into this wardrobe too!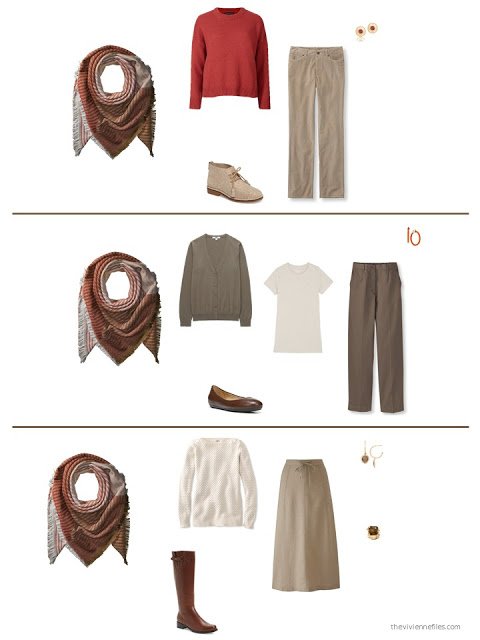 I think I'm going to start analyzing these wardrobe during the last week of November, so that the December additions will be well-planned and practical…
Does your favorite wardrobe change from month to month, as mine does?
love,
Janice
For more in the 2017 "Build a Capsule Wardrobe – 12 months, 12 outfits" series, check out the following articles:
Looking for more ideas? Follow along as we build a new capsule wardrobe in 2018.