October 31, 2017
I thought that this painting might be good for Halloween – it's sort of dark without being macabre or outright spooky…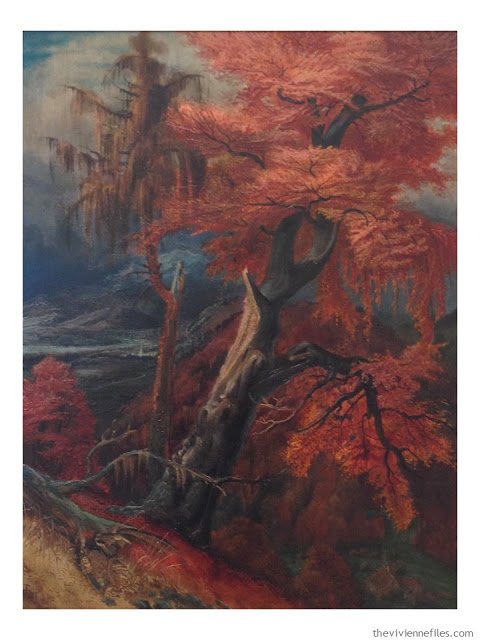 I see this painting all of the time – it's in the Art Institute of Chicago – and I swear that I see navy blue in the areas near the horizon! At any rate, I think that these colors make amazing accents… One could easily include some gold, some medium blues and a bit of grey and live with the color-scheme forever.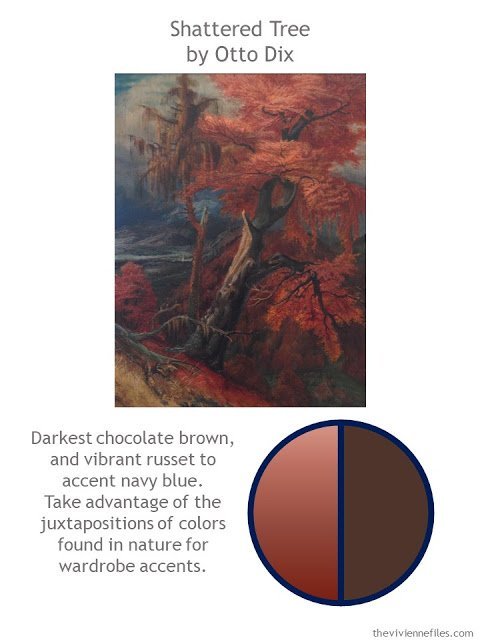 This is my starting point today. This version of The Common Wardrobe is a hair dressier than usual – no jeans, and a pair of navy wool pants in their place. A pair of high-quality trousers can be worn almost anywhere… The navy ribbed tee shirt is a notch more elegant than the white cotton tee shirt, so that provides you with additional options.
The necklace shown here is fast becoming a classic… It's available in FIFTEEN different combinations, and I see them everywhere!
I couldn't resist the brown sweater, even though a longer-sleeved sweater might be more classic. But I saw a lot of women wearing shorter-sleeved sweaters over button-front shirts when I was in Paris (it's going to take me a few minutes to get used to the proportion!), and how useful is a sparkly sweater with the winter holiday fast approaching?
It's not really surprising that these colors go together – blue and orange are opposite each other on the color wheel, which is always supposed to meant that they complement each other…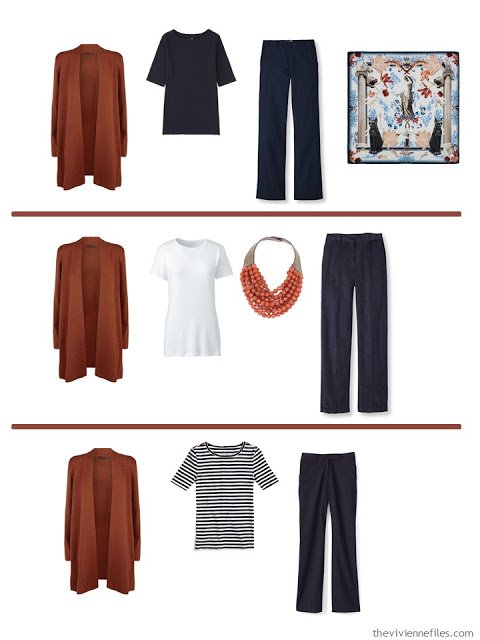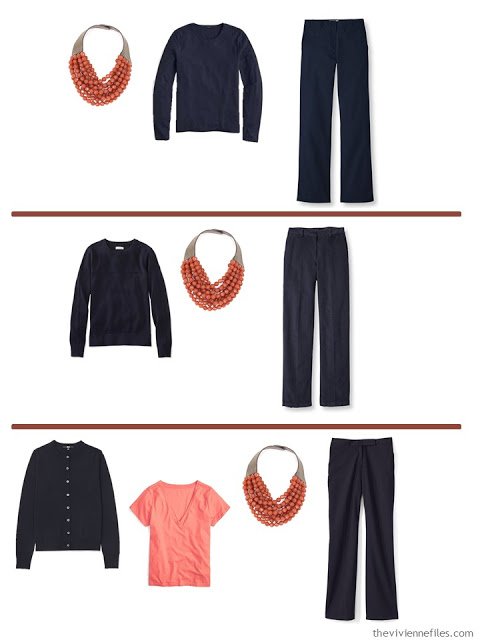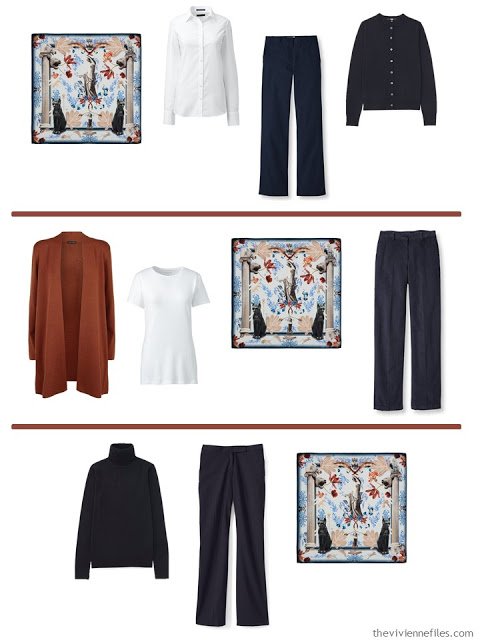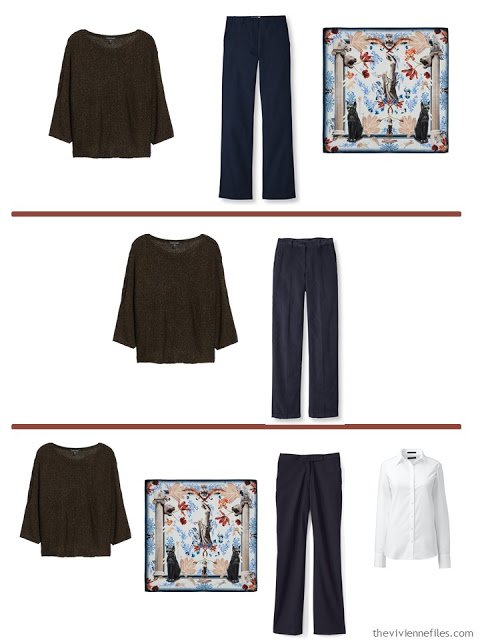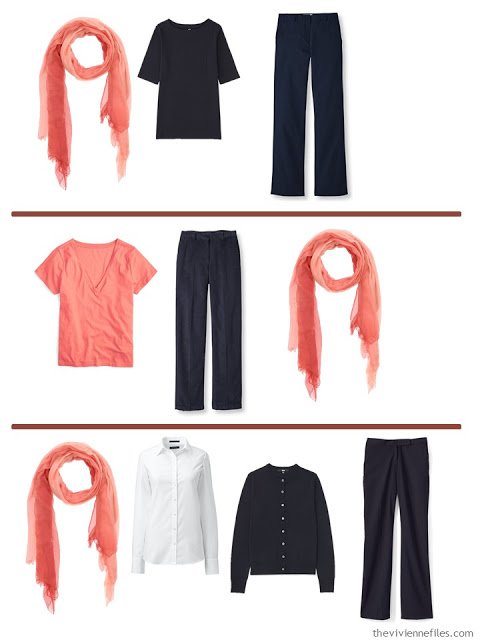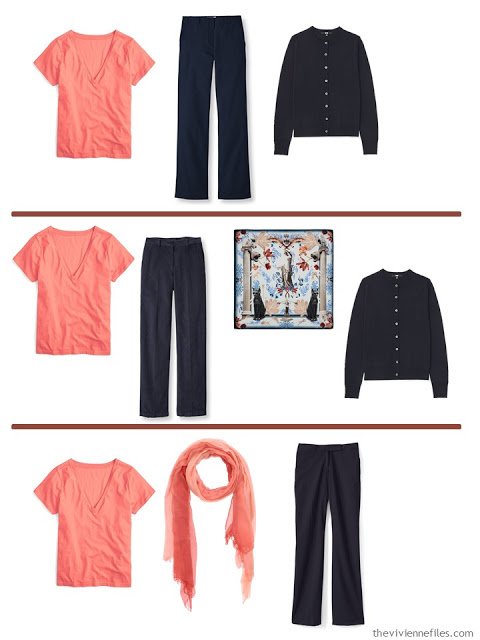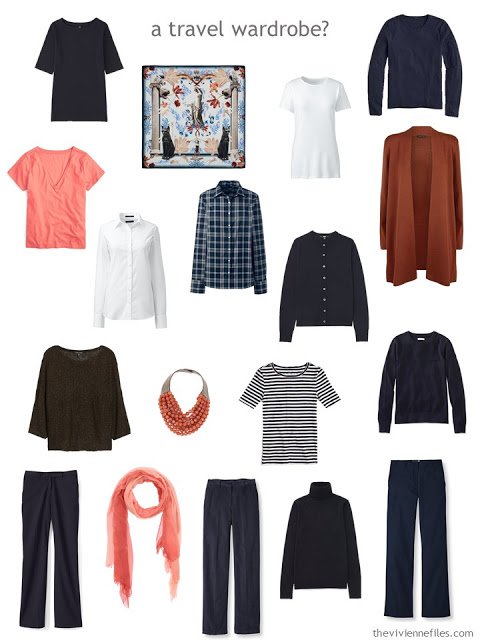 Imagine this wardrobe with a nice warm brown bag, and a good pair of brown loafers – so many possibilities!
love,
Janice