November 2, 2017
Remember an absolutely amazingly beautiful rose scarf that I used here back in November of 2015 from a company called Kathkath? Well… I'm delighted to be able to tell you that the scarf is now available in a modal and cashmere blend, as well as in a rectangular shape!
And they have new scarves available – oh, do they have some gorgeous things!
The first scarf that caught my eye (but not the only one!) was this – the Hope Scarf. One of my dearest friends loves pansies, and this reminds me of her… and these colors are so ideal as a change of accent color for black; many of us would like a change from using red as our accent color.
Looking for these colors in clothing can drive you mad (there's a reason I work from home, alone!), but they're worth seeking out, because they make a strong but tasteful statement…
I shifted this Common Wardrobe just a little bit, with the addition of a black cashmere turtleneck, and a graceful black open cardigan. This wardrobe, just like this, offers a lot of possible outfits, and serves as a workhorse base for accents:
It would have been somewhat straightforward to find tee shirts in these colors, and that might be the best route to take if you're not certain that these colors are really right for you. However, I thought that I'd look for sweaters, and a blouse, and then a few accessories that were… off the beaten path! The little message bracelet comes in a wide variety of messages, and is inexpensive enough that you could get a few of them and change from day to day, depending on what encouragement you need, or what message you choose to send. (made in the US, proceeds provide clean water to the Central African Republic – you can't really go wrong…)
And yes, velvet athletic shoes. This heroine is not a shrinking violet! (or pansy…)
Even though you might not expect to see all of these color with black and white, they all seem to work well. Having the scarf (and the necklace, bracelet and shoes) to visually tie things together never hurts!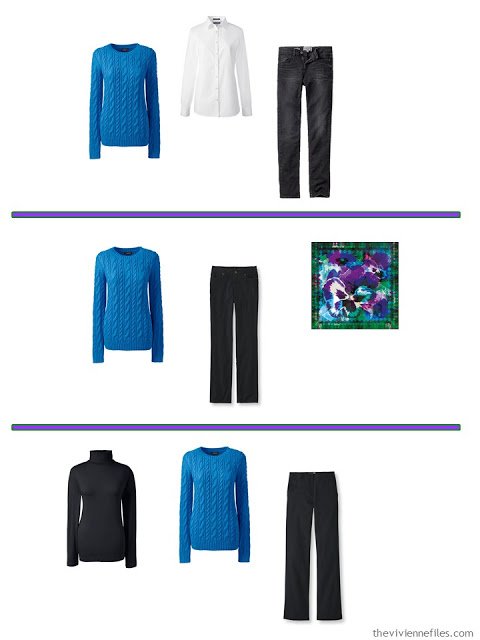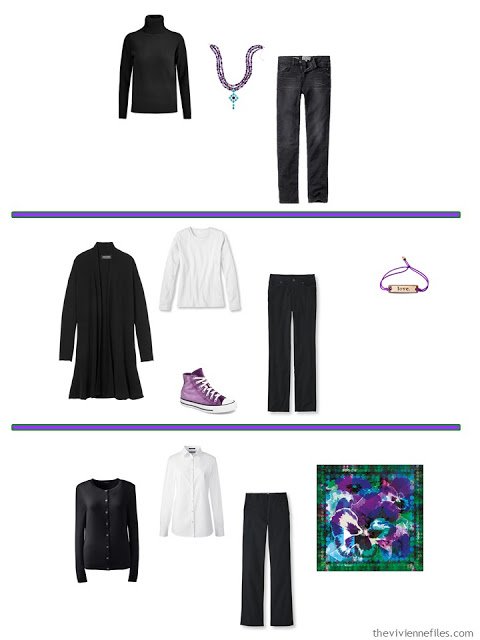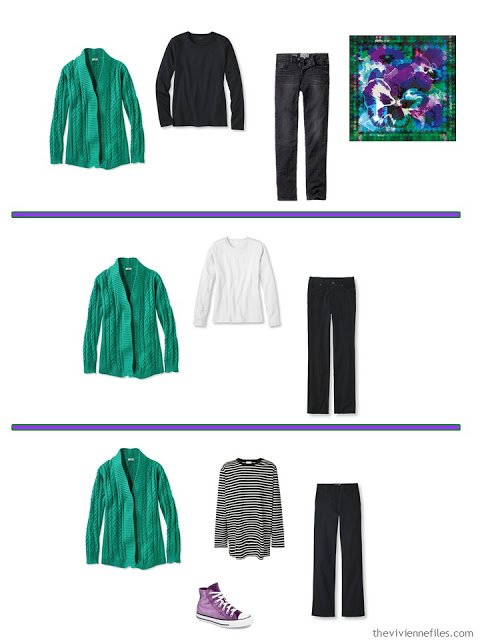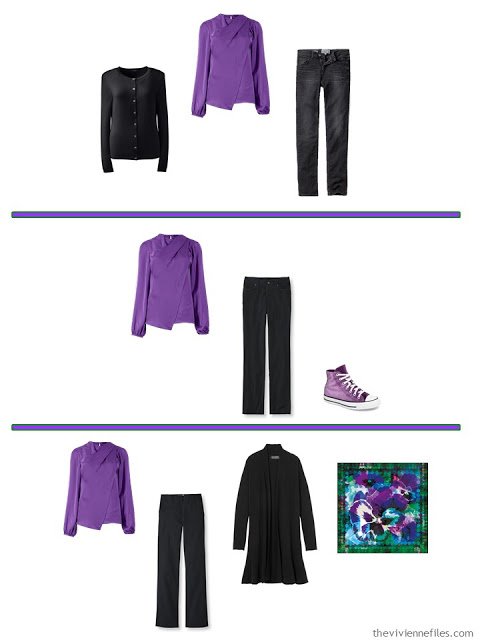 If you see other scarves on the KathKath site that you would like to see "wardrobed," just let me know….
love,
Janice