We might as well take advantage of the 30% discount that the lovely women at KathKath have offered us, right? The code is vivkath30… their site is kathkath.com.
If you browse about at all on their site, you will find this gorgeous scarf, which is available in both square and rectangle, AND in both silk and modal/cashmere:
There are so many colors available here, but I settled on these, for now. What a rich wealth of beauty…
It was specifically requested that I work with this scarf and a grey base, so I'm going to use these pieces. Just to amp up the dressiness a bit, I've included a pretty blouse and a tweed skirt…
If someone were to really commit to this palette, jewelry in sea glass and mother of pearl would be perfect…
These colors are perfect with grey – the colors of sea and sky…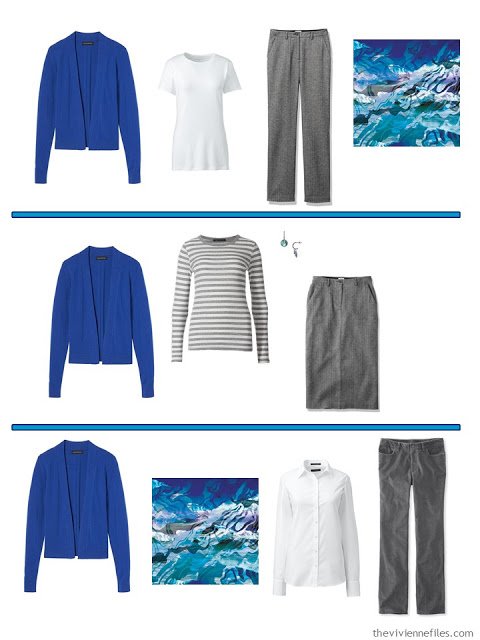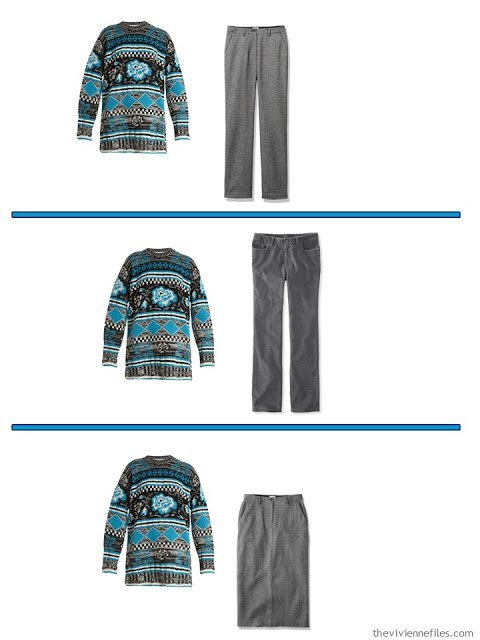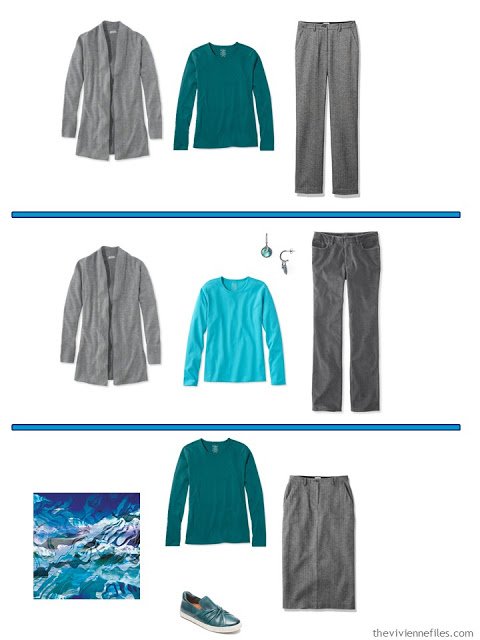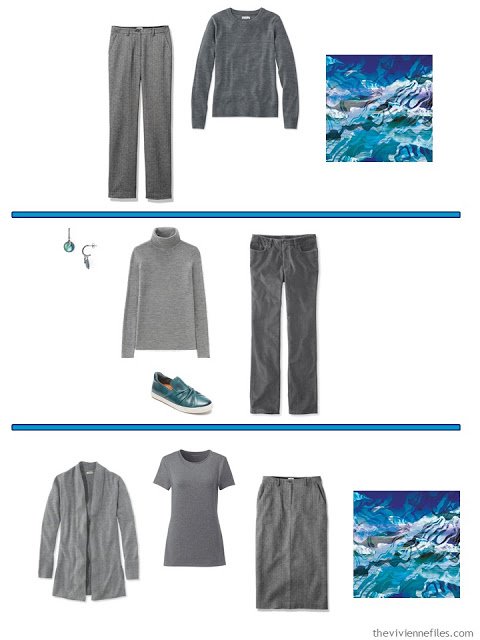 As always, a "mostly neutral" wardrobe with just a dash of accents can make a perfect travel wardrobe: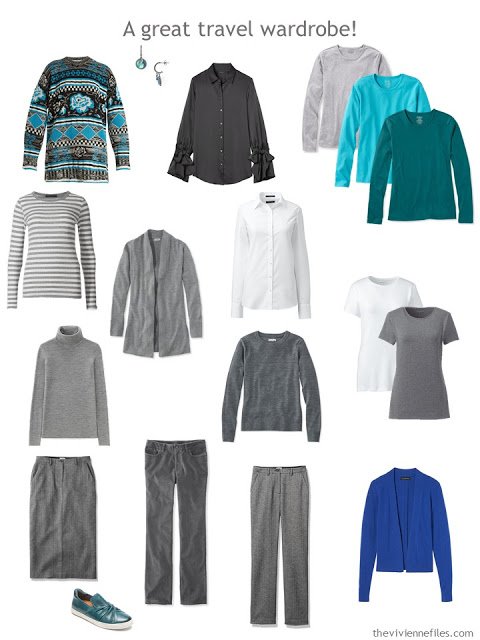 How easy would it be to just fold, stack and pack all of those tee shirts?
love,
Janice