April 3, 2023
I know a lot of us are doubtful about this wardrobe, but I'm still really liking it…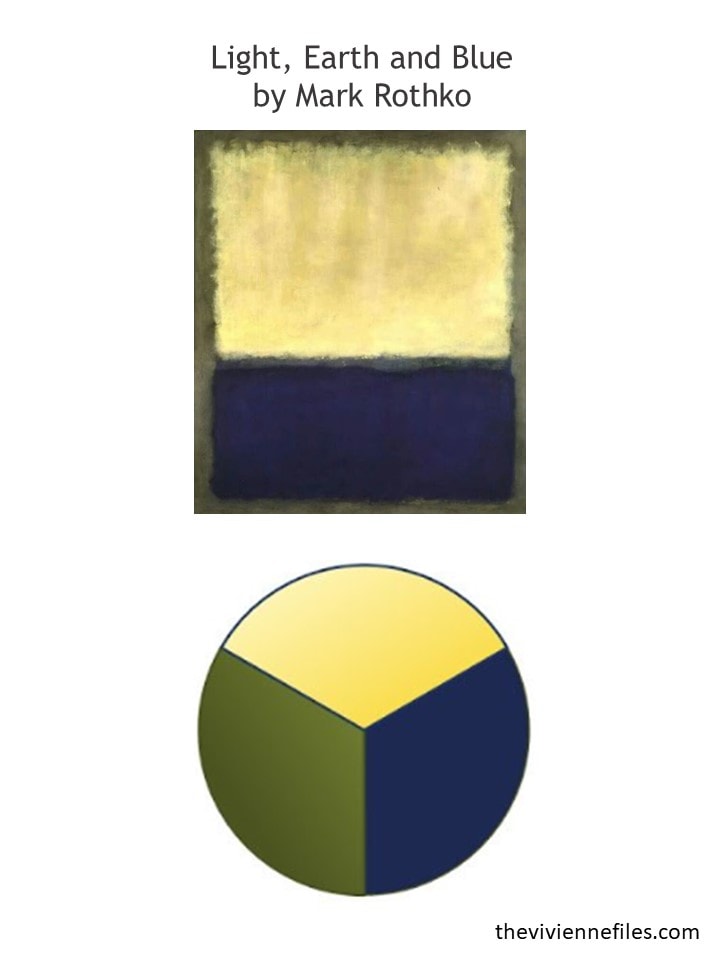 Our heroine realized that there's a simple navy shirt that matches her navy skirt – that seems like a really logical purchase! And while she's stocking up on obvious basics, she has neither an olive tee shirt NOR an olive cardigan…
Toss in the world's most amazing scarf, a tote bag and some ballet flats to wear with her new navy "dress" and she's all set!
Her wardrobe is very disciplined, but still has plenty of possibilities: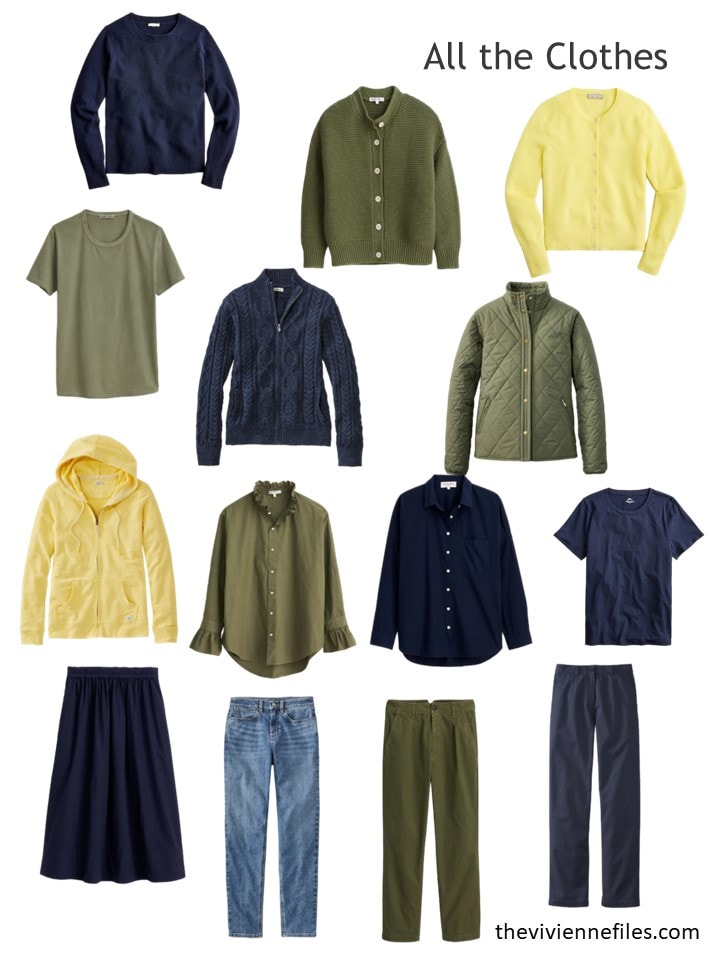 And her accessories are lovely; a couple of beautiful scarves can make so much difference to a wardrobe: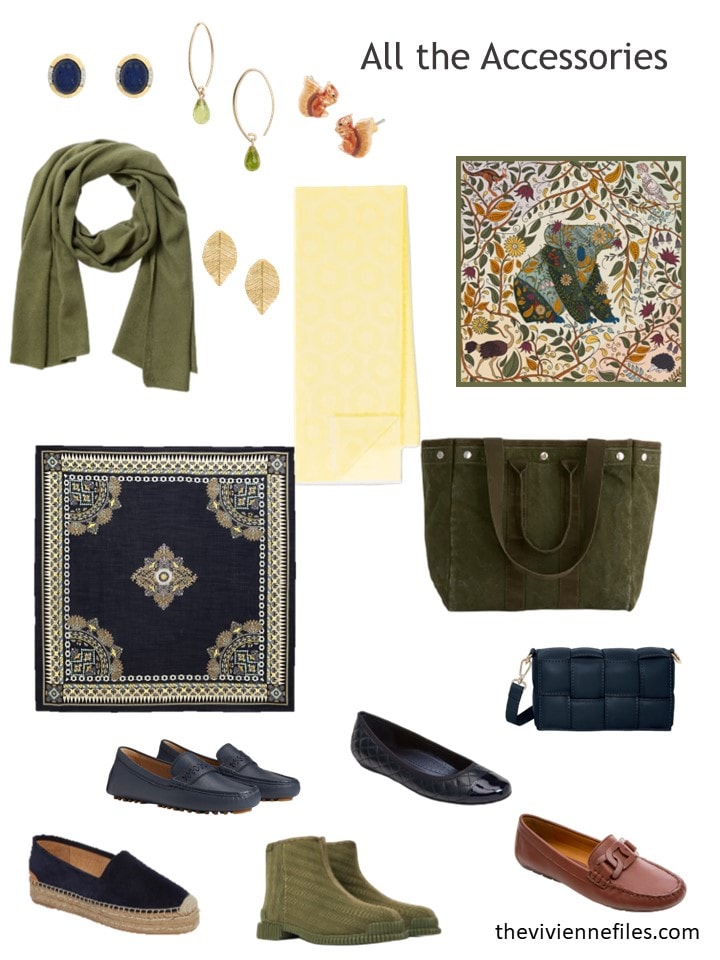 Her 3 new garments, as always, give her at least 6 new outfits – probably more!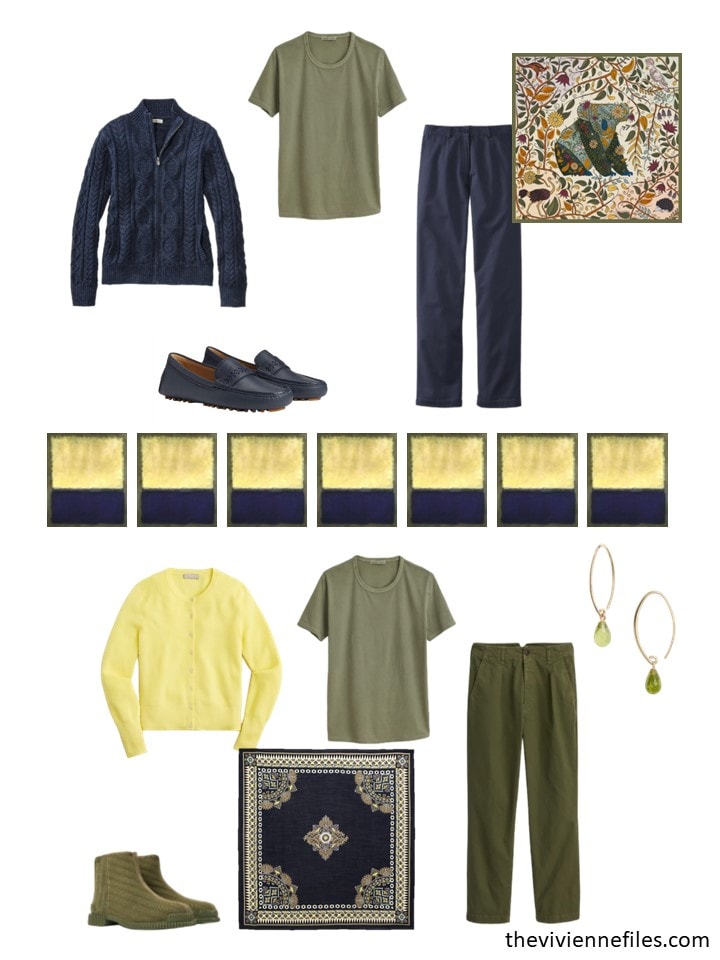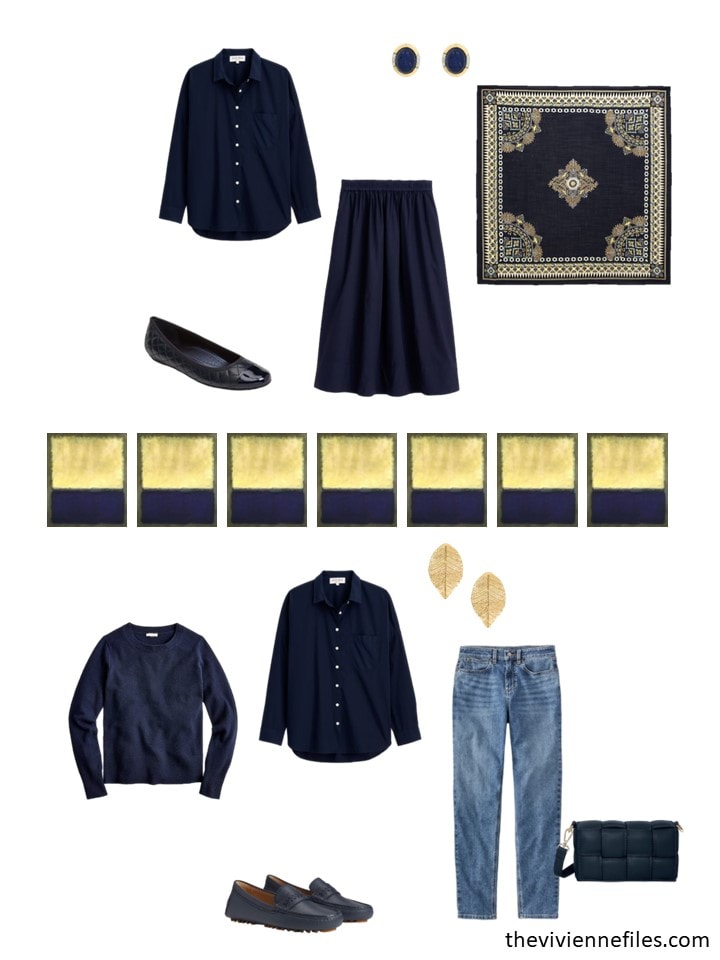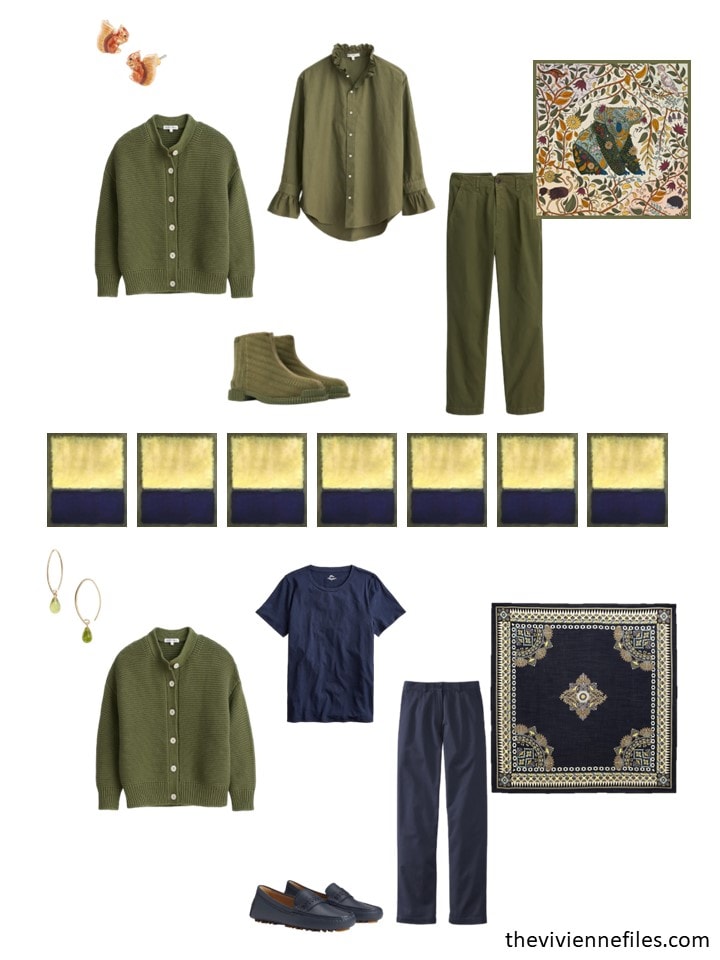 This next wardrobe is definitely for someone in a warm climate, with a complexion that is flattered by soft pastels… I dream of that in another life!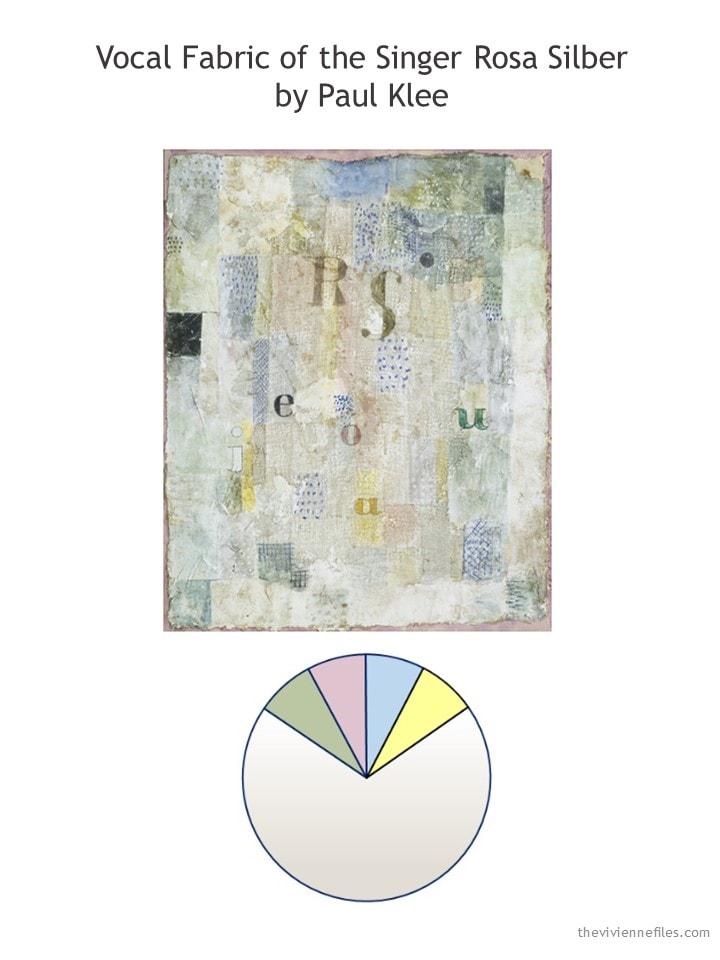 Here's an example of why you should shop ONLY when you're prepared to take advantage of something special that you see; this heroine was overwhelmed by the number of lovely blue possibilities she found! So she assembles a blue outfit for a sort-of-dressy event in warm weather – she's prepared!
It's not surprising that her new purchases look great in her wardrobe: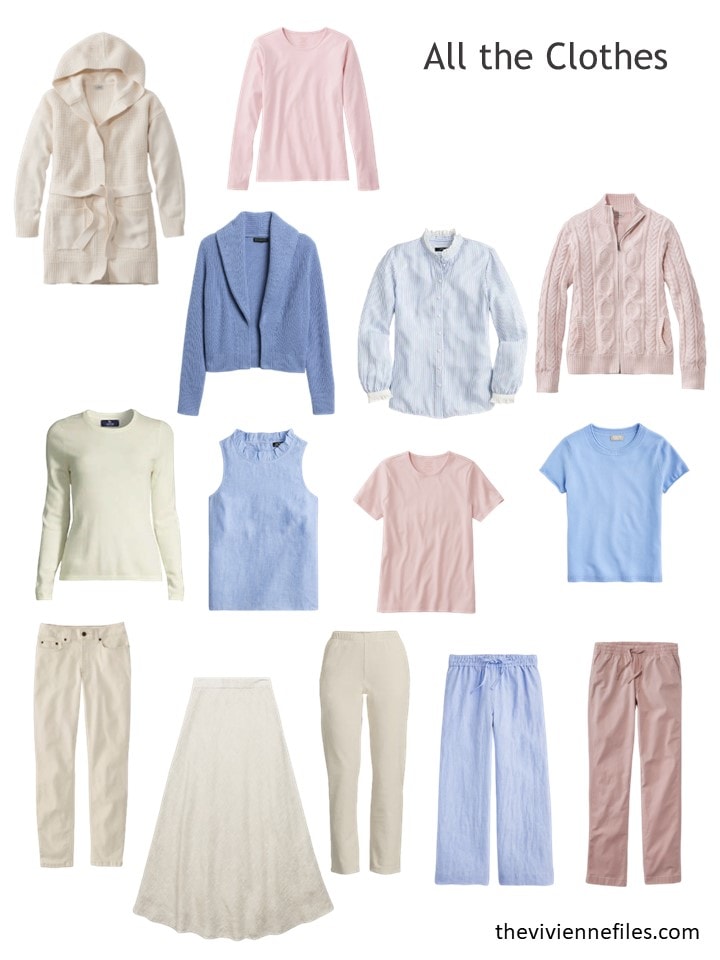 And her accessories have a definite charm: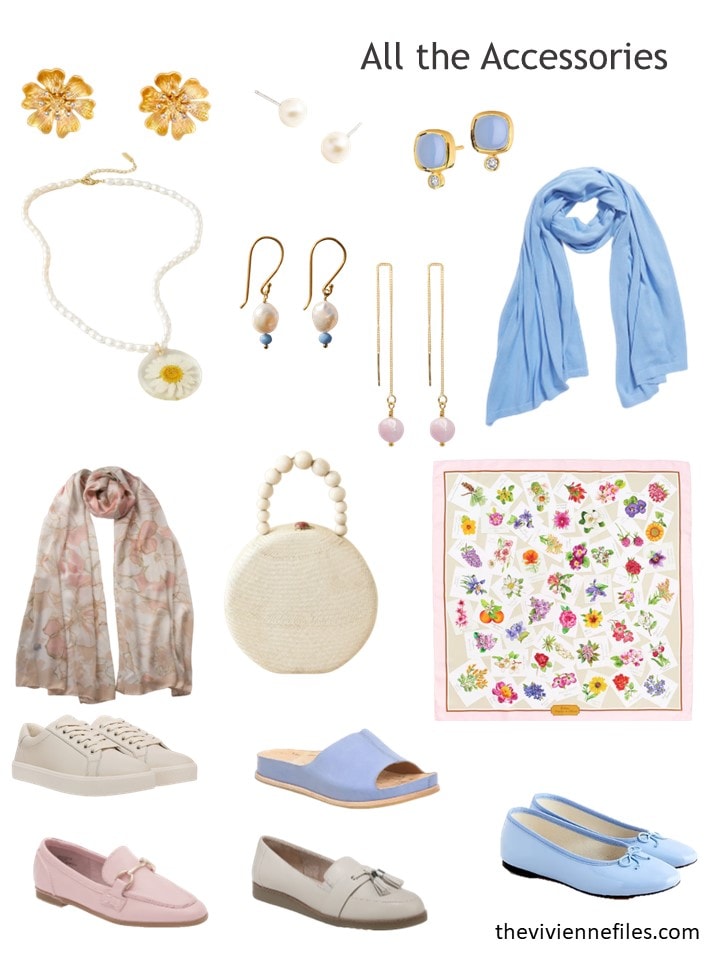 Even though all of her new purchases are the same color, they still bring a variety of possibilities to her wardrobe: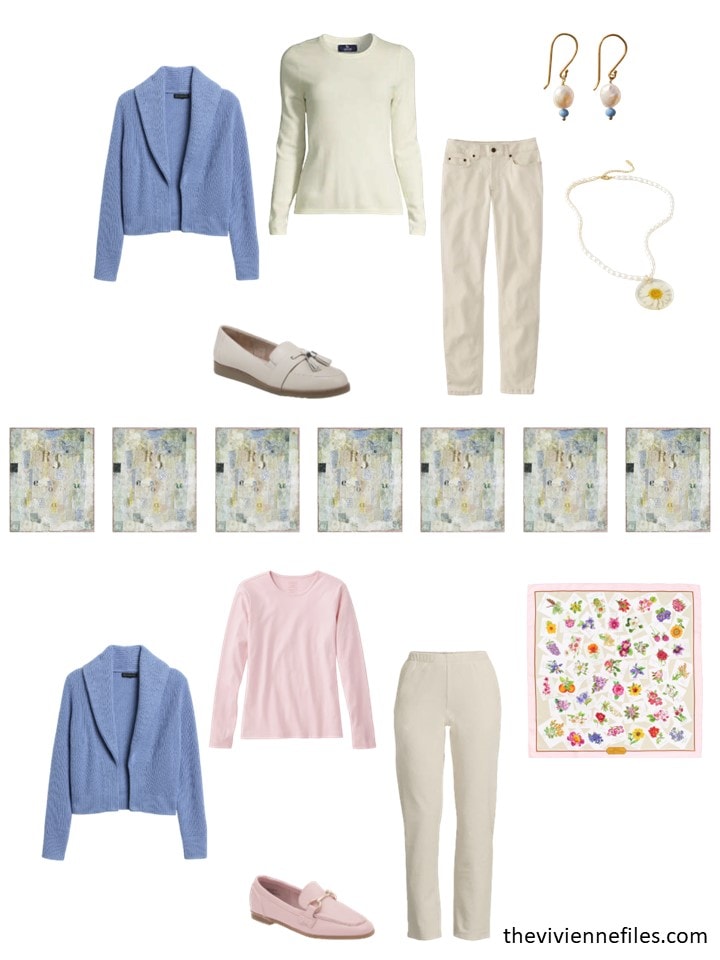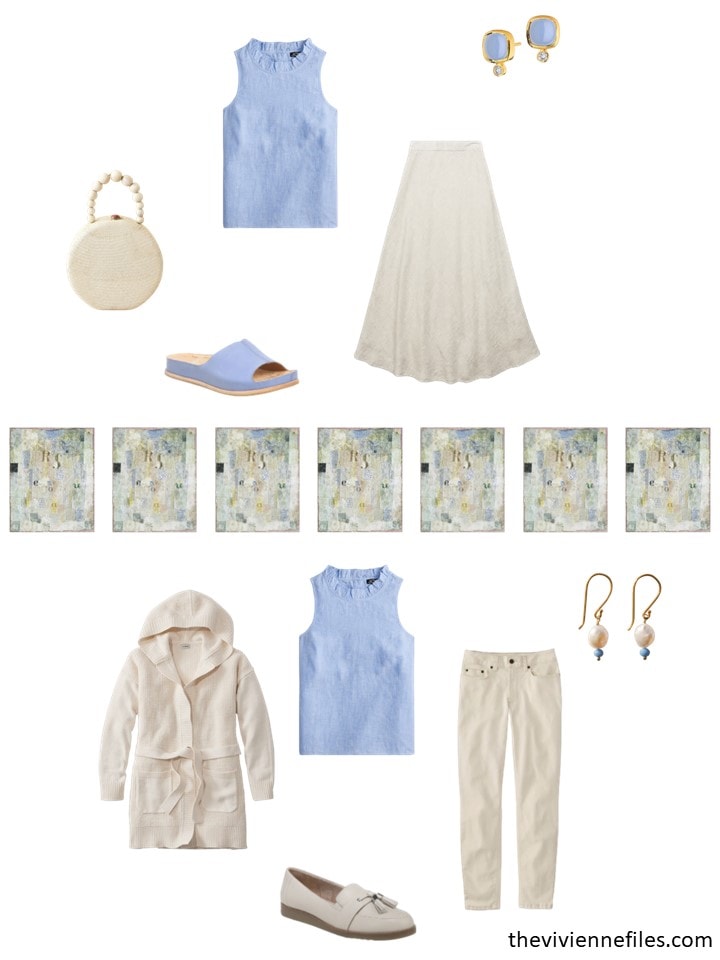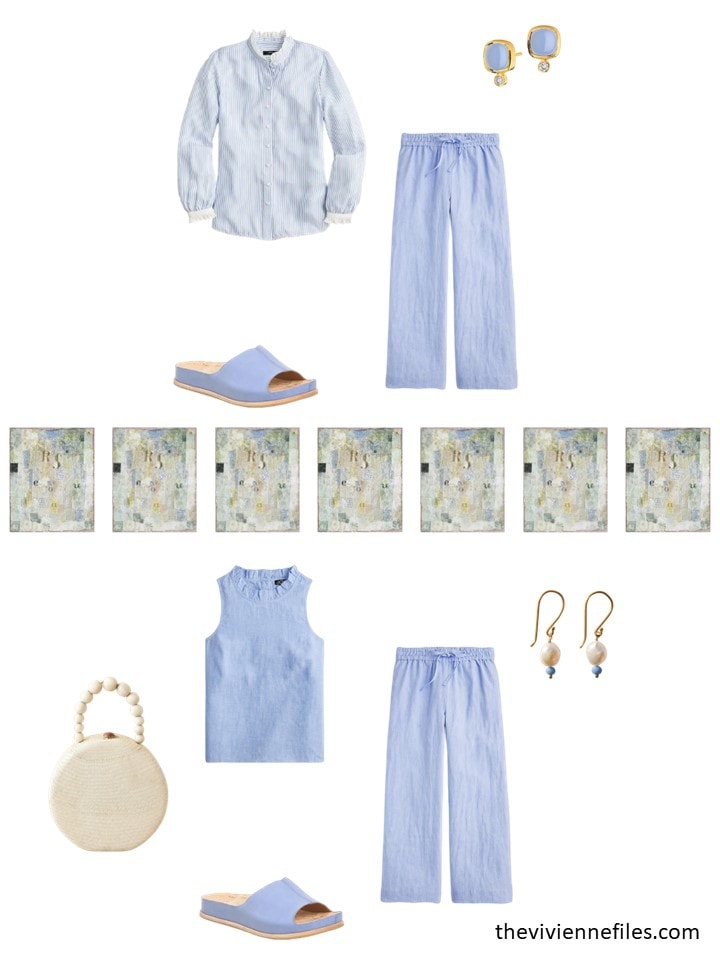 Oh, I LOVE this… The women in this painting have such attitude!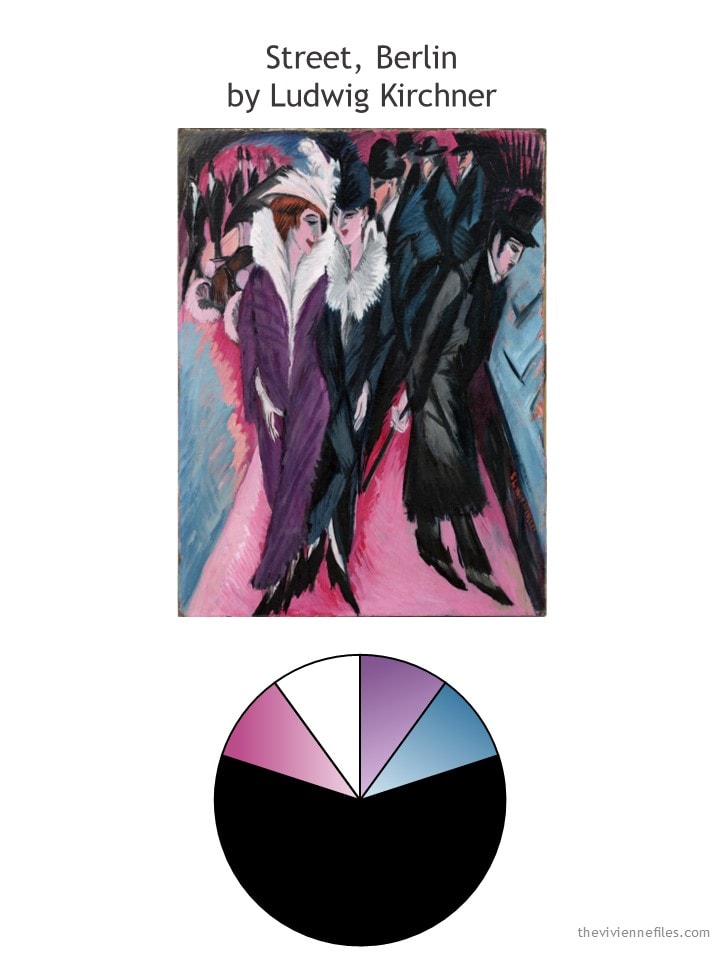 So THIS heroine looks at the lovely woman above, and realizes that she too can buy an entire ensemble in an accent color! This is the heroine with the coloring to look stunning in bright pink…
If you like this color, but not necessarily these 3 garments, J.Crew has a LOT of things available in this "Vivid Begonia" pink...
Yes, her wardrobe is pretty strongly pink, but with the black and white neutrals she has, she still is in a good spot…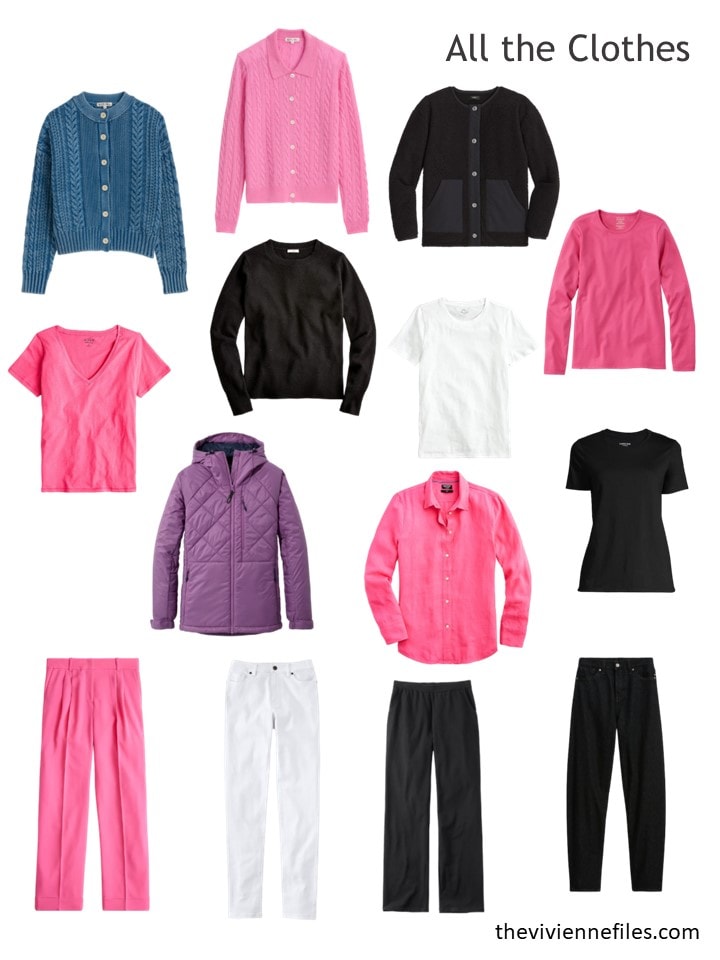 And her accessories just keep getting better and better; as much as I usually HATE things with skulls on them, that scarf she has is perfect with these new garments!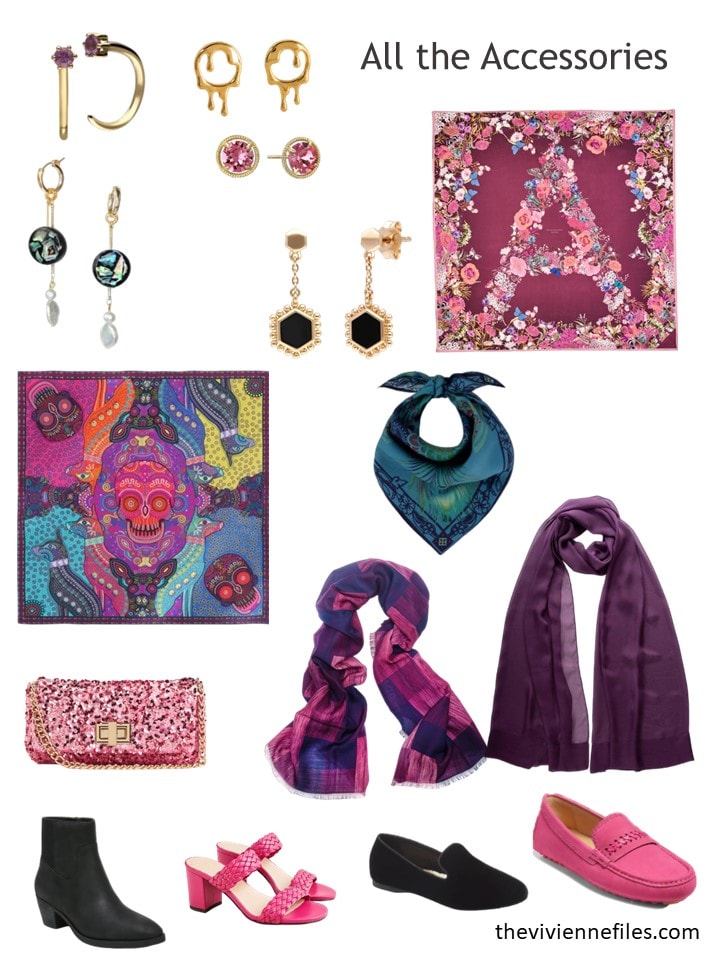 For the next while, she's going to be wearing pink often, and she LOVES that… Being known for wearing a particular color (or, in my case, having certain highlights in your hair!) can be fun…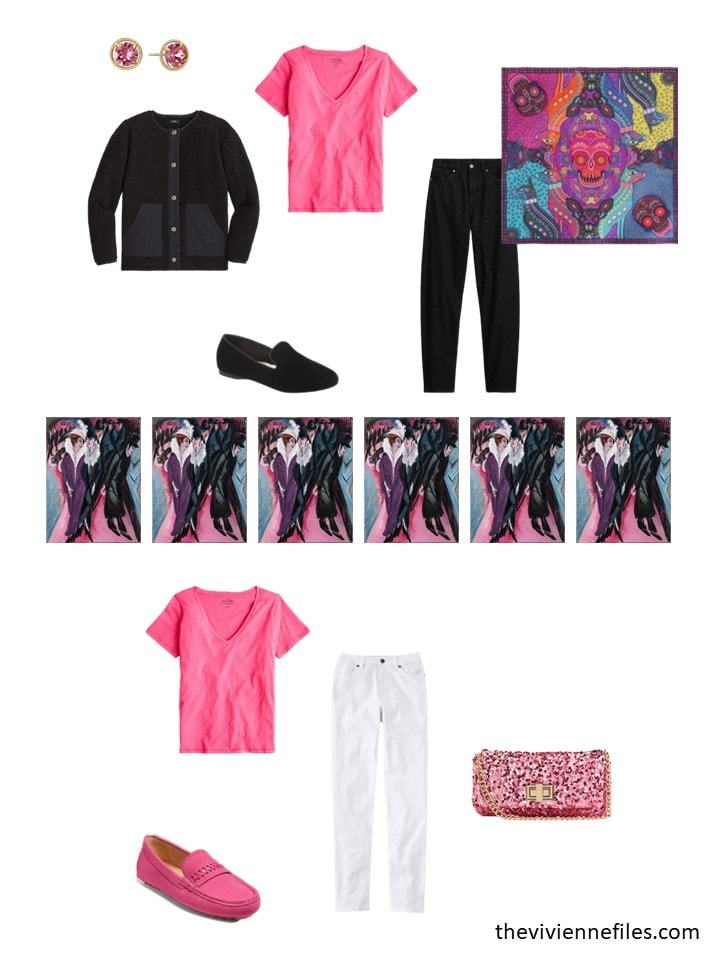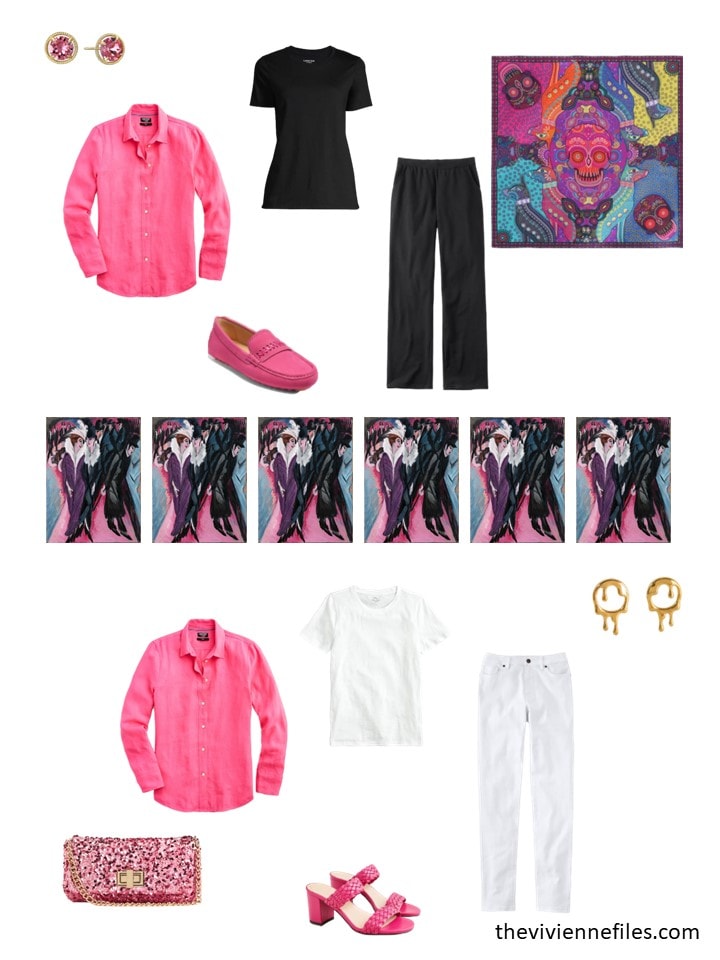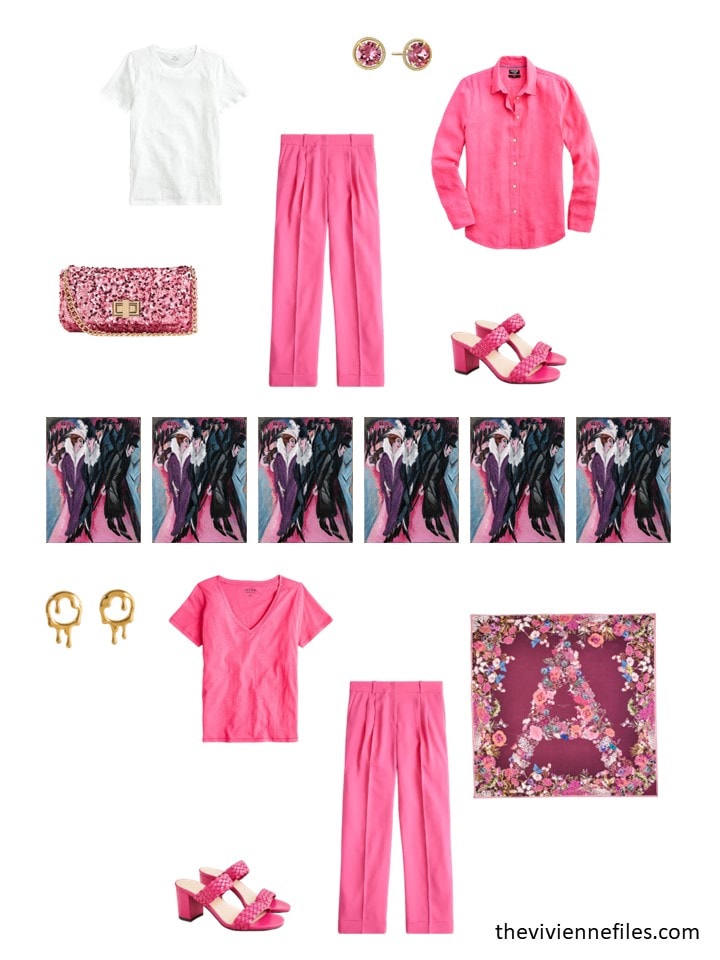 I will share the next 3 wardrobes with you on Wednesday; I wonder what I will find when I "go shopping" for our heroines…
Such fun!
love,
Janice
p.s. Seven years ago, I assembled what might be my favorite wardrobe of all time; based on a series of lunar eclipse photographs…