June 2, 2023
One of my favorite days!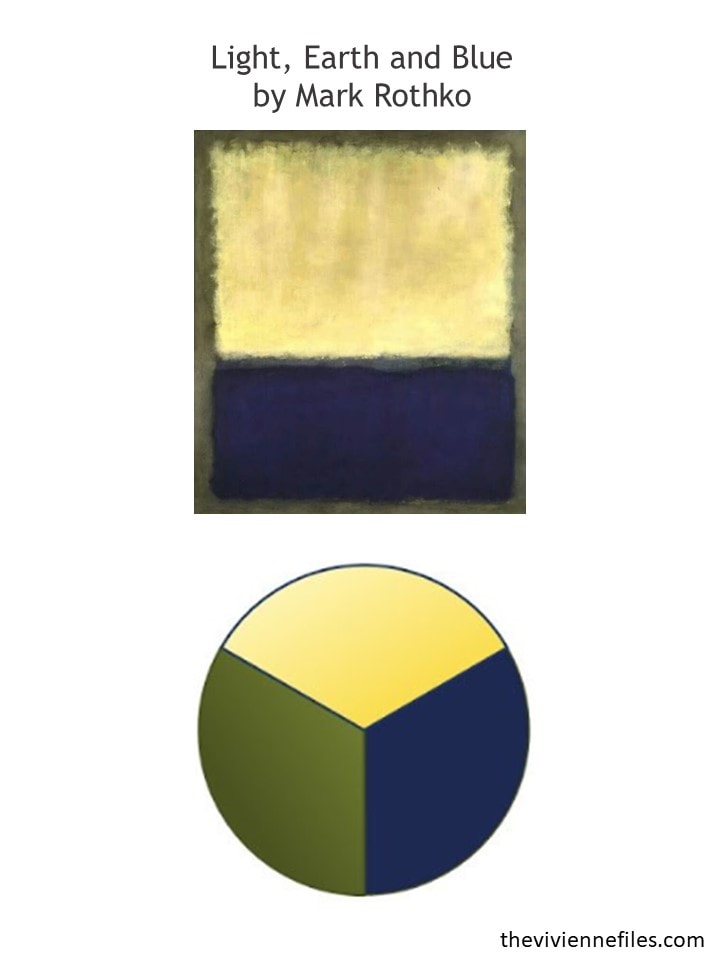 I thought that before our heroines went shopping today, they should each take a good look at what they currently own. This might direct their shopping in some way…
First, let's look at this heroine's wardrobe by showing all of her garments arranged by function: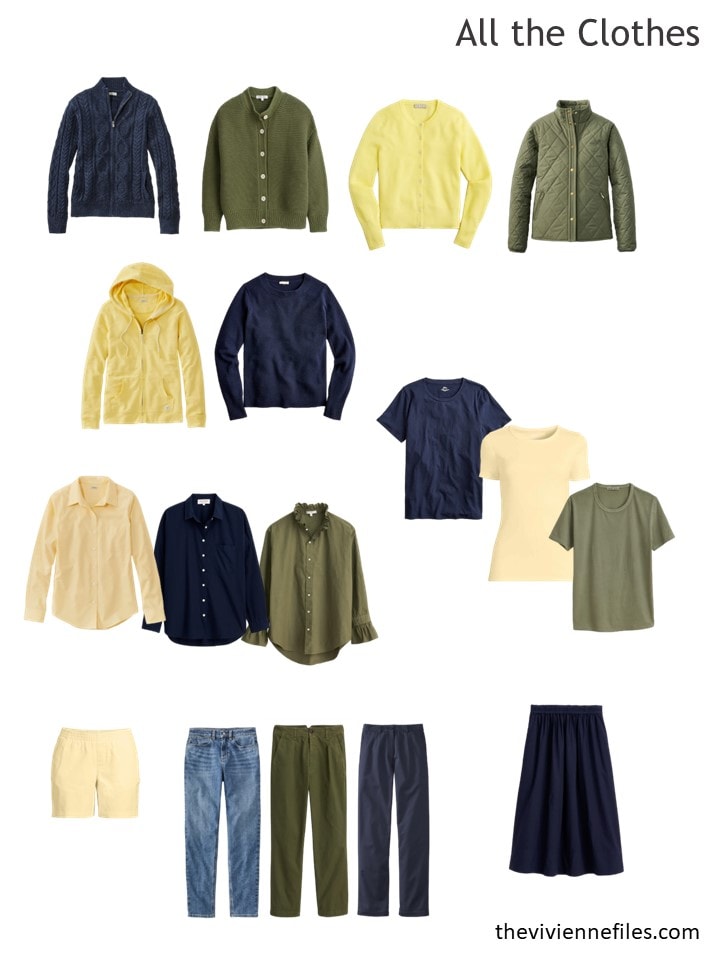 I frankly don't know that any heroine will see too many gaps in her wardrobe when arranged this way, because she's been really careful to be certain that anything she has purchased so far can be worn in a variety of ways.
Maybe let's see how things look when arranged by color: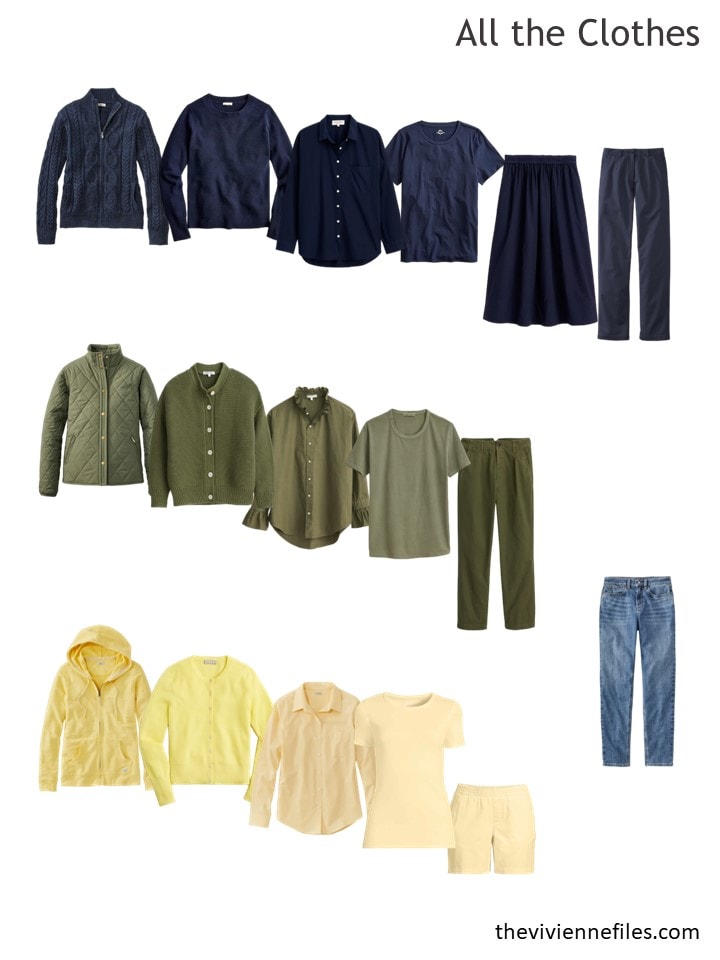 This is actually pretty great, but I think maybe she wants something else in denim blue? Yes, it's not a color in her palette, but I think we've determined that most of our heroines are going to wear jeans of some sort!
Some day, this heroine will find something in a print that she loves; right now she is pretty content with solid clothes, accented with scarves or jewelry.
And I'm also thinking that she could use a bit more navy; I like to have a good solid base in the dark neutral for a wardrobe!
Since I love this twinset so much, I thought that this heroine might like it too!
I got this cardigan and vest in pink, and it is LOVELY…
Please note that our heroines choose accessories based on what catches their eye and strikes their fancy…
Now, our heroine's wardrobe doesn't look much different – a nice assortment of navy garments, and a chambray shirt which can be worn with everything!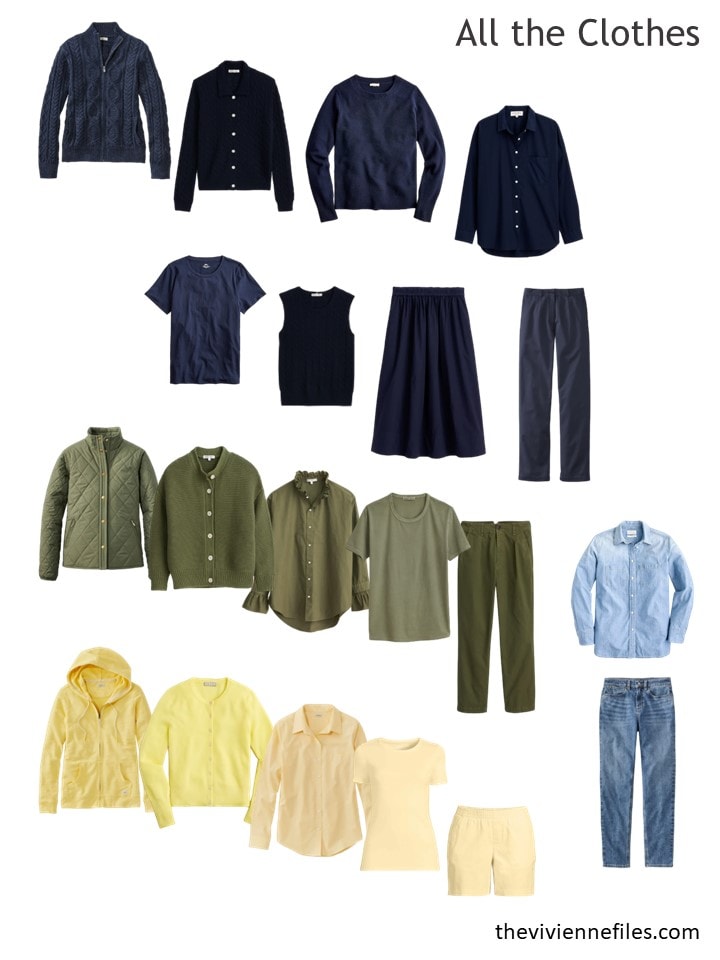 And her accessories are so tempting: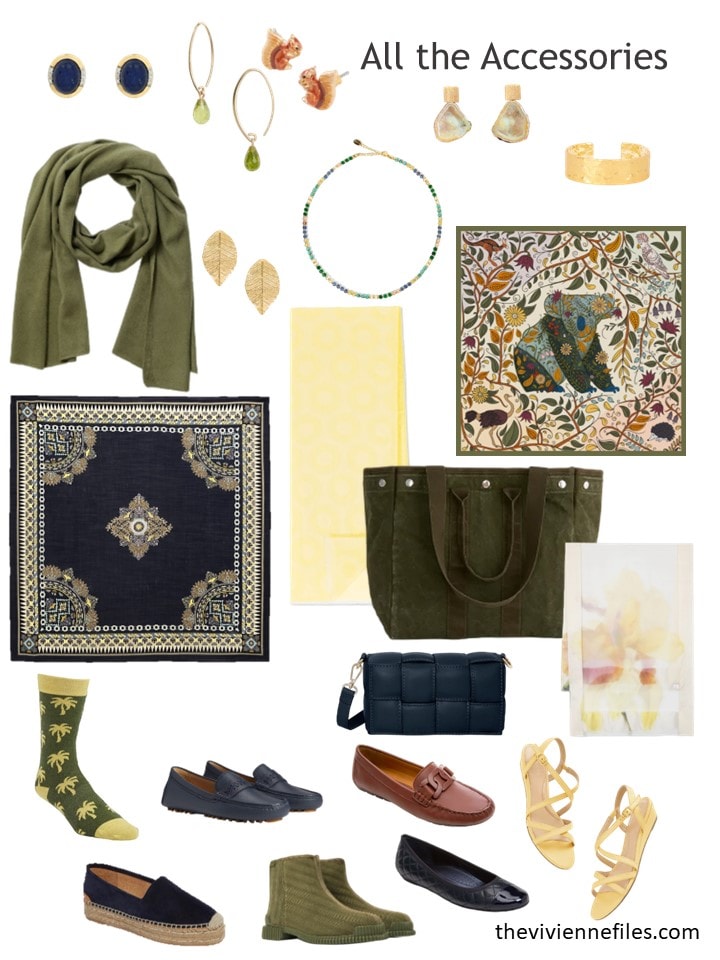 As always, when our heroine gets home, she tries all of her new pieces with things she already owns…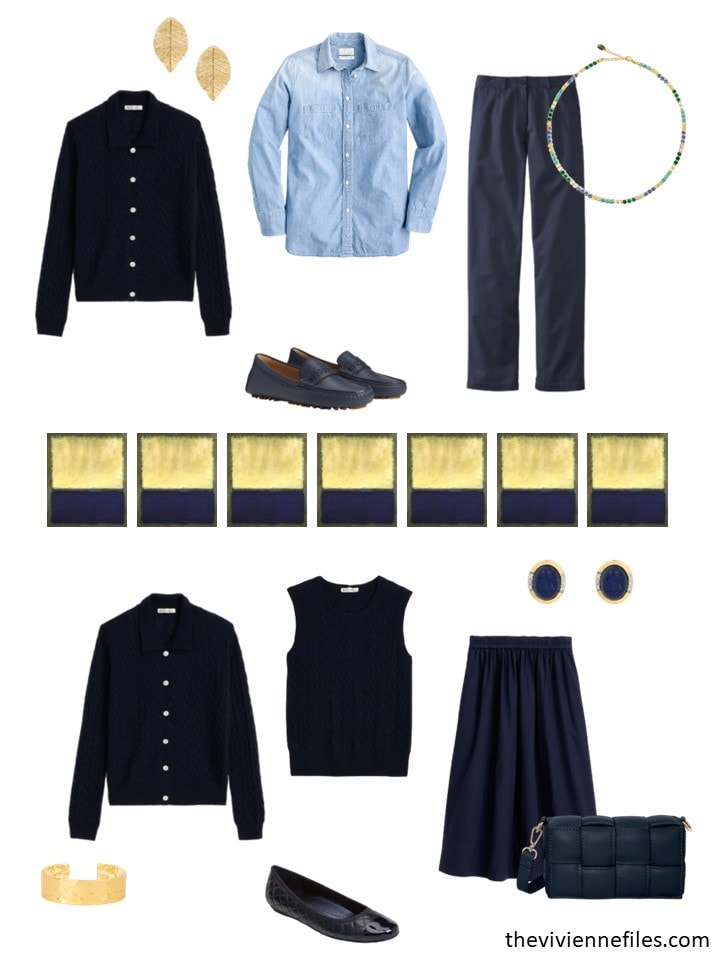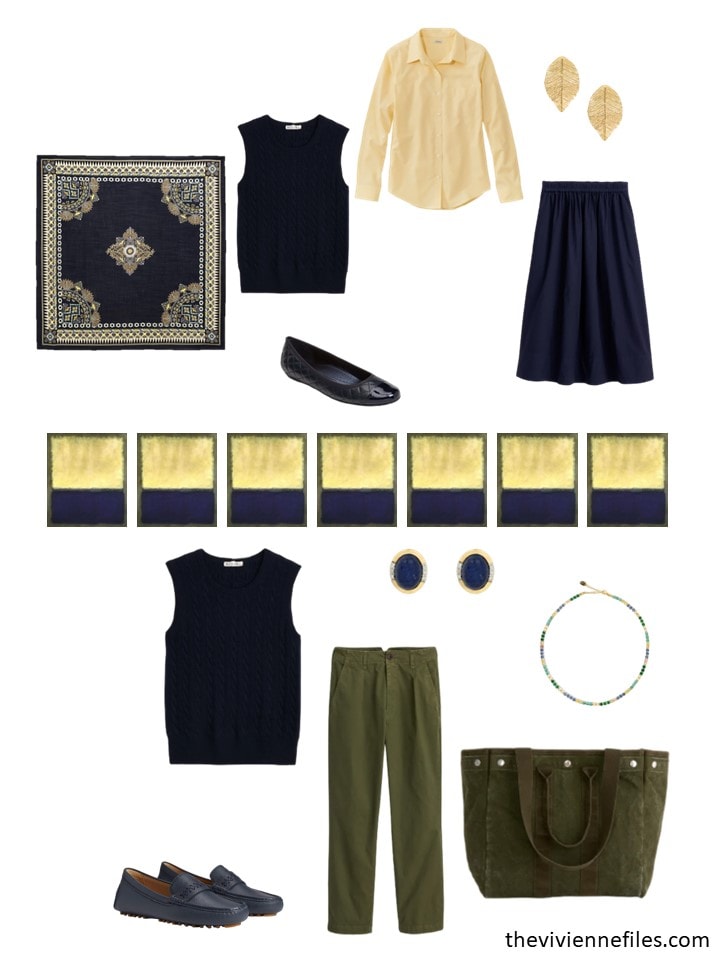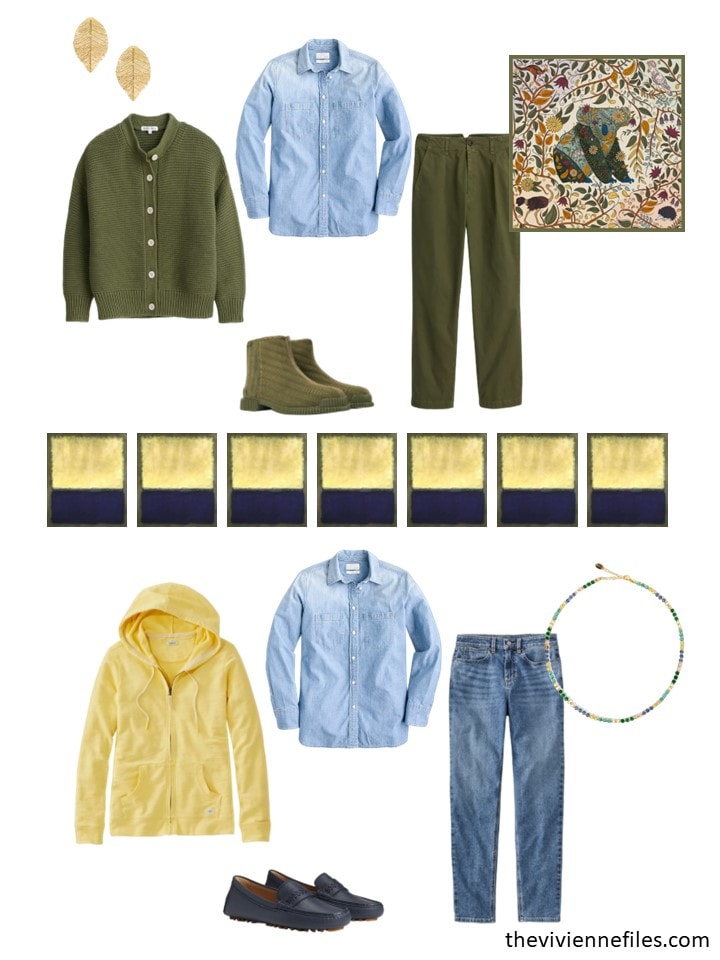 Let's next check in on our pastel-loving heroine!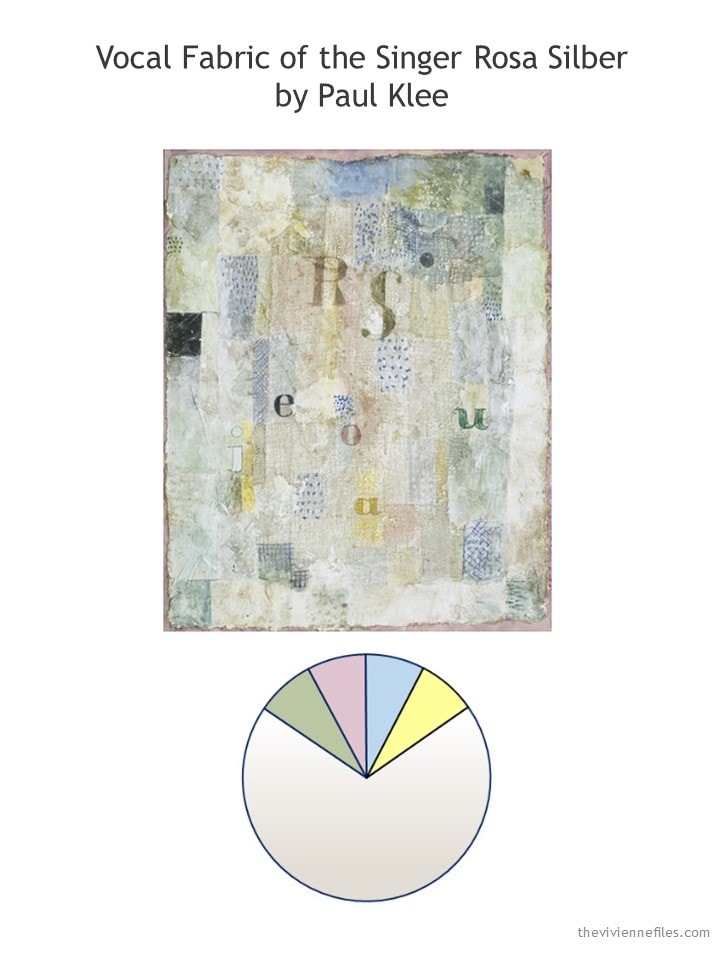 This heroine is interesting in that she has all different kinds of 2nd layers and tops – variety, within a VERY tight color palette!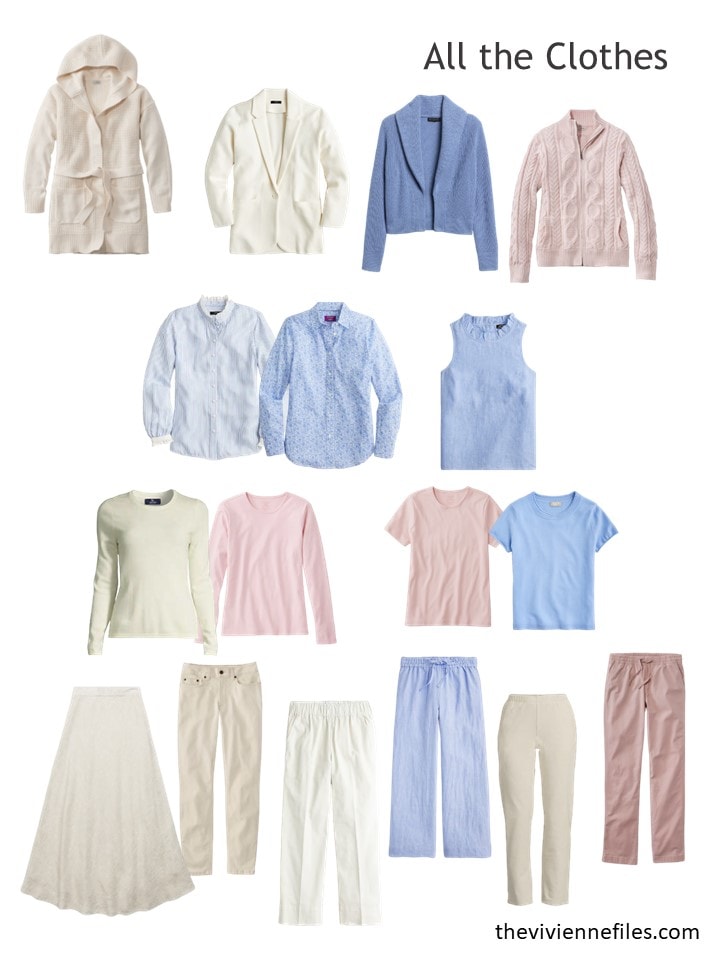 But she originally thought that she would have FOUR accent colors with her ivory core, and she has only used 2 so far…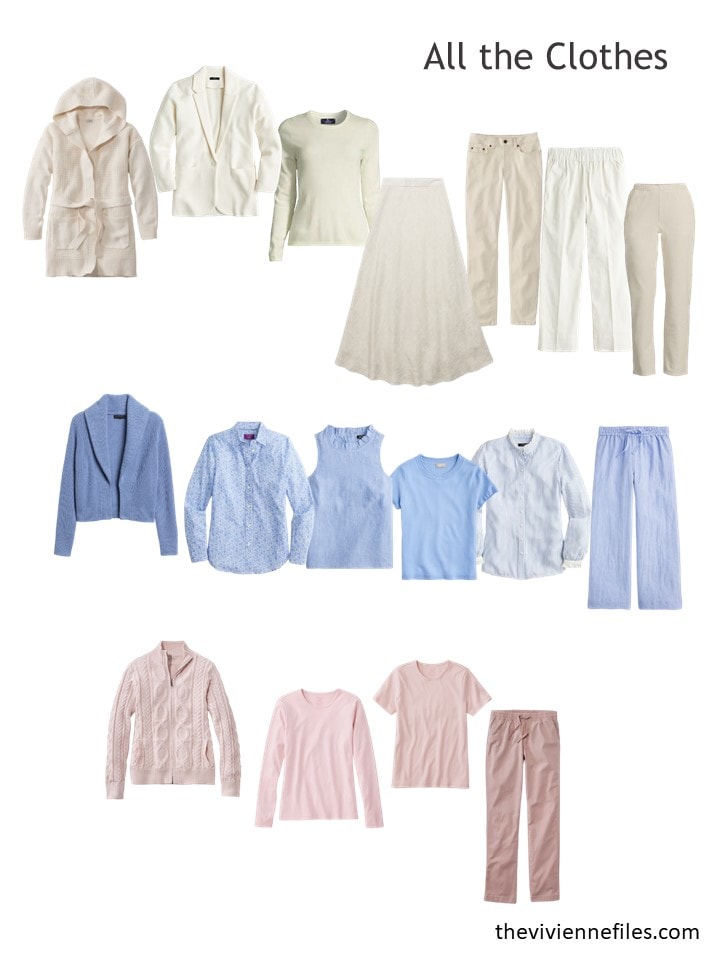 So when she saw these soft sage green garments, she knew what her June wardrobe additions would be!
She thought that gold sandals would be more practical than green…
Now, her wardrobe is still soft, but offers her another accent option!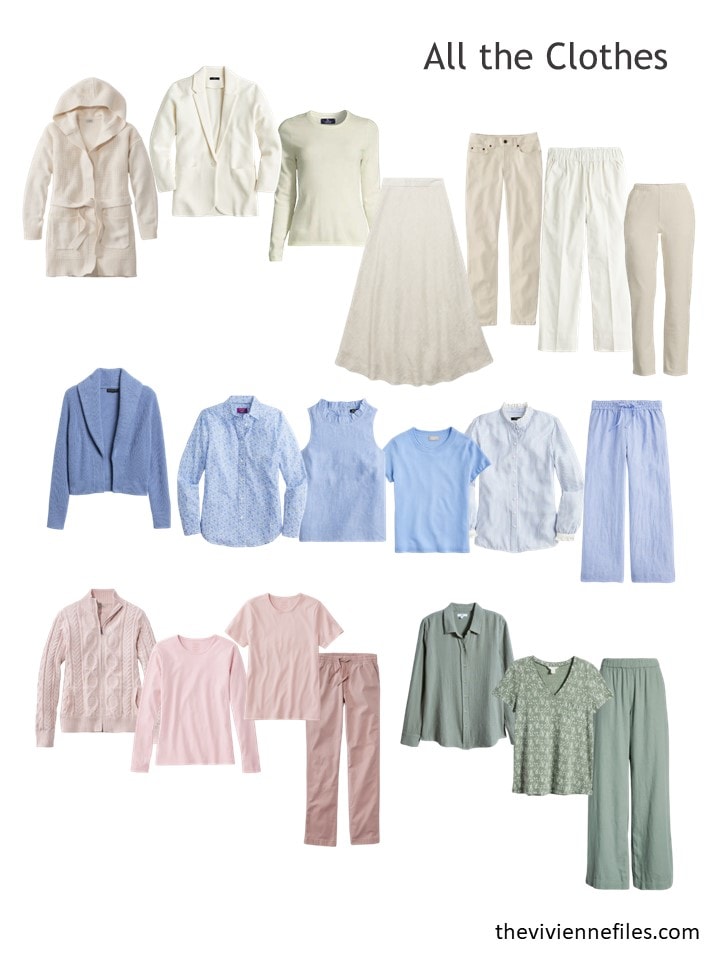 And her accessories are still so pretty….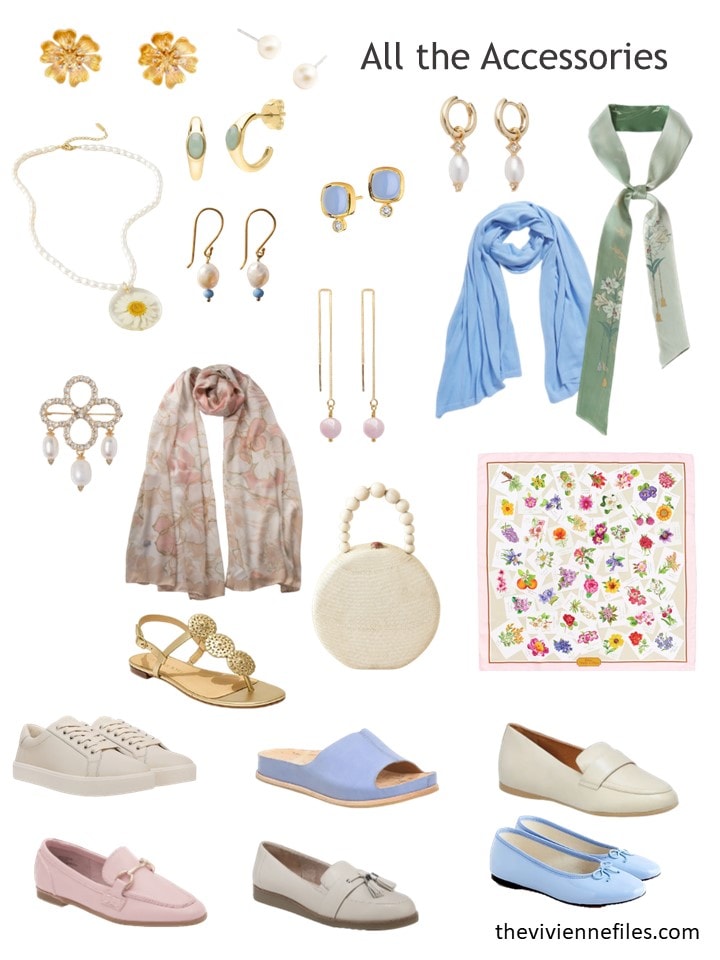 A long time ago, she learned from her Rothko-loving friend that she should try EVERYTHING that she buys when she gets home, to make sure that anything new deserves a spot in her closet!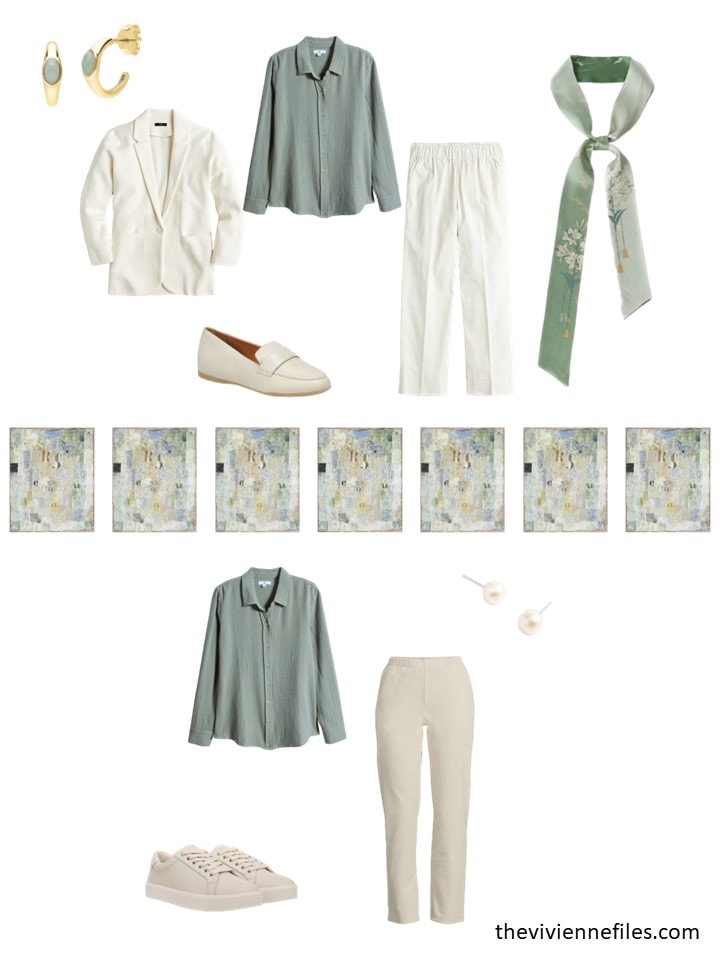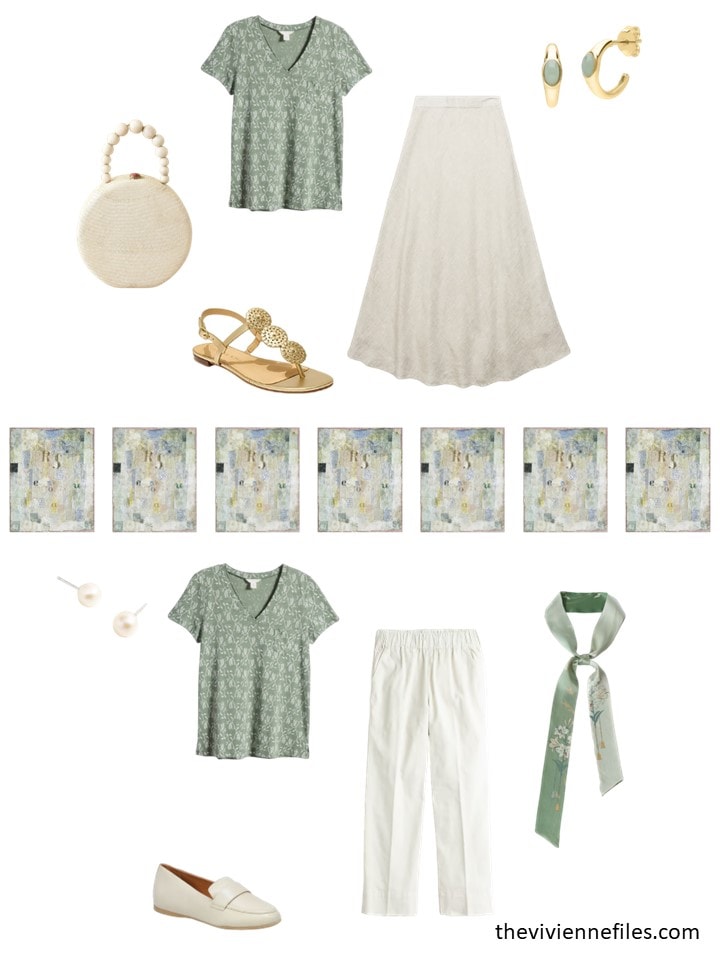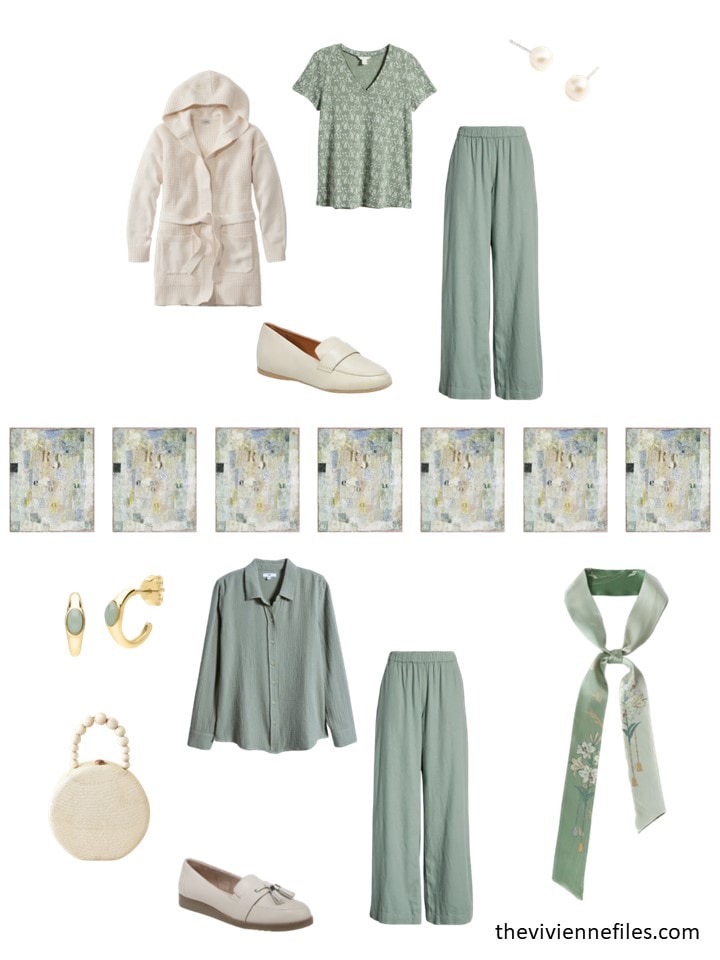 Time to check in with our more dramatic heroine, who loves Ludwig Kirchner... (this painting might be the most calm, relaxed work he did!) And no, she doesn't mind that the women depicted here are prostitutes…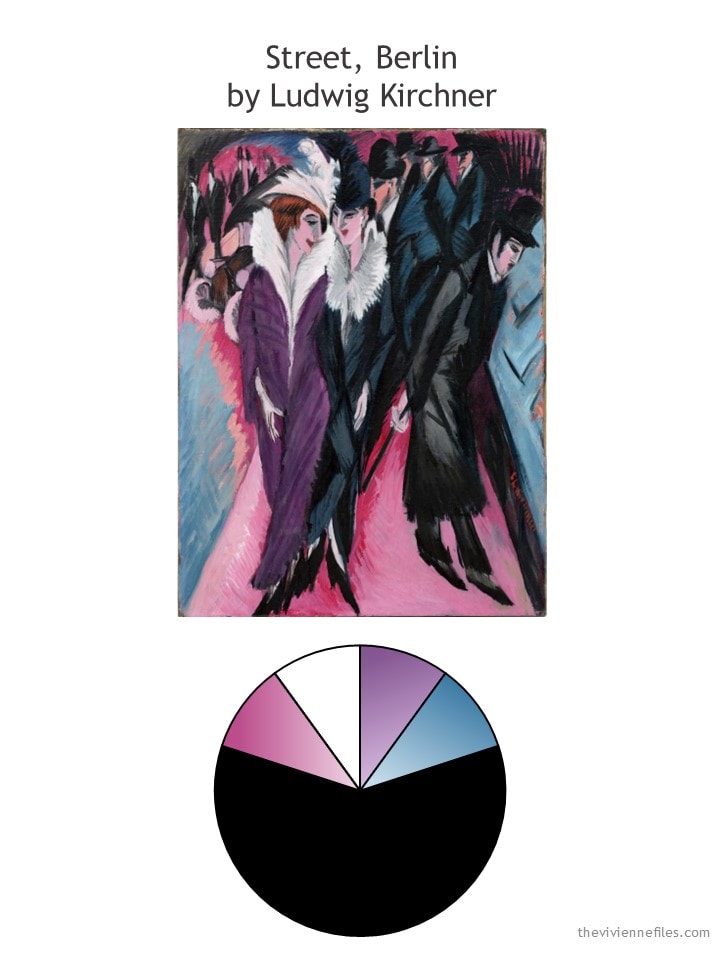 As with her friends above, her wardrobe is functionally pretty well balanced. It's not like she has 45 tee shirts and only 1 pair of pants…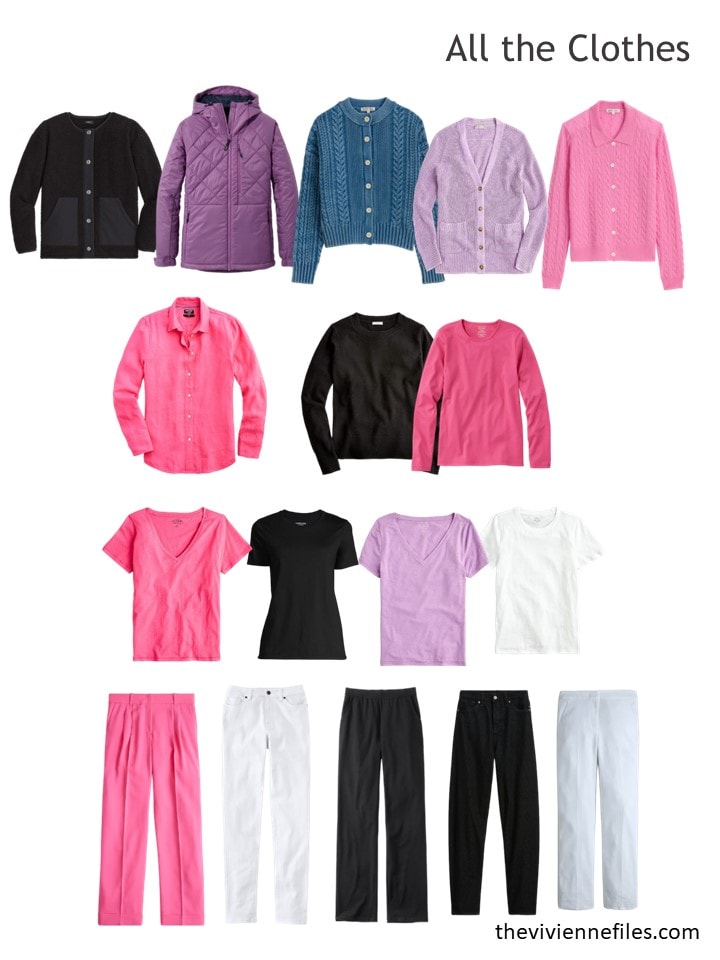 Here, however, we can see a wardrobe orphan, as well as a relative shortage of black neutral pieces, and not really enough white! Also, she needs to consider some more casual garments – life isn't as dressy as it used to be…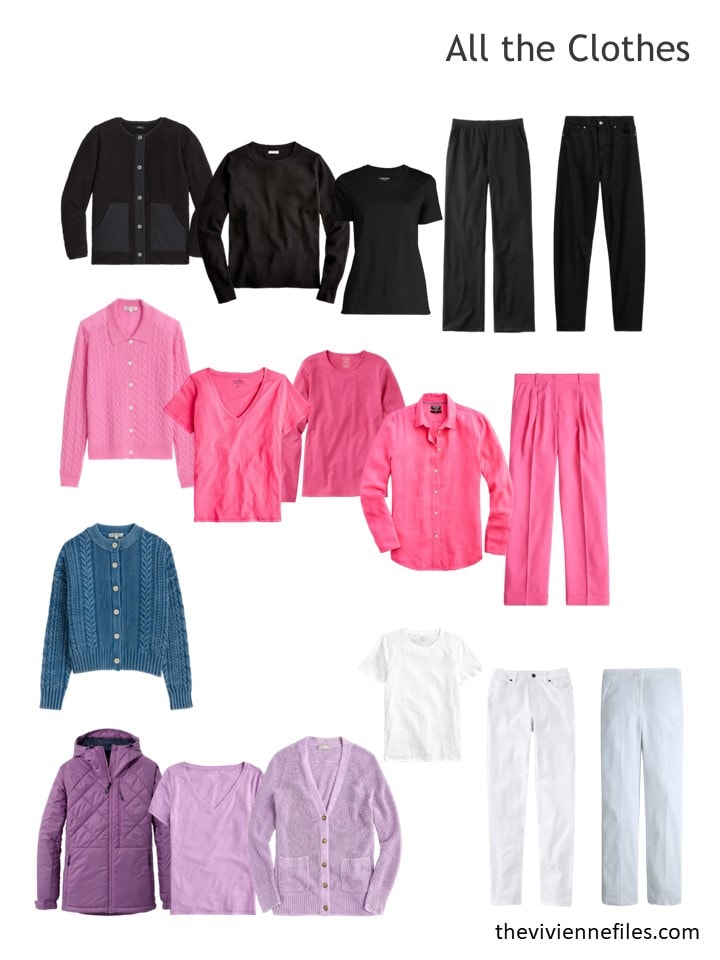 Her friends have always assured her that – dressy as she is – she would be able to get a TON of use from a chambray shirt. Her pants are denim, but not casual jeans! And she might be most delighted with the bracelet that she found; she has a scarf that is very much the same colors…
She could still use a few black basics, but that's not a pressing issue…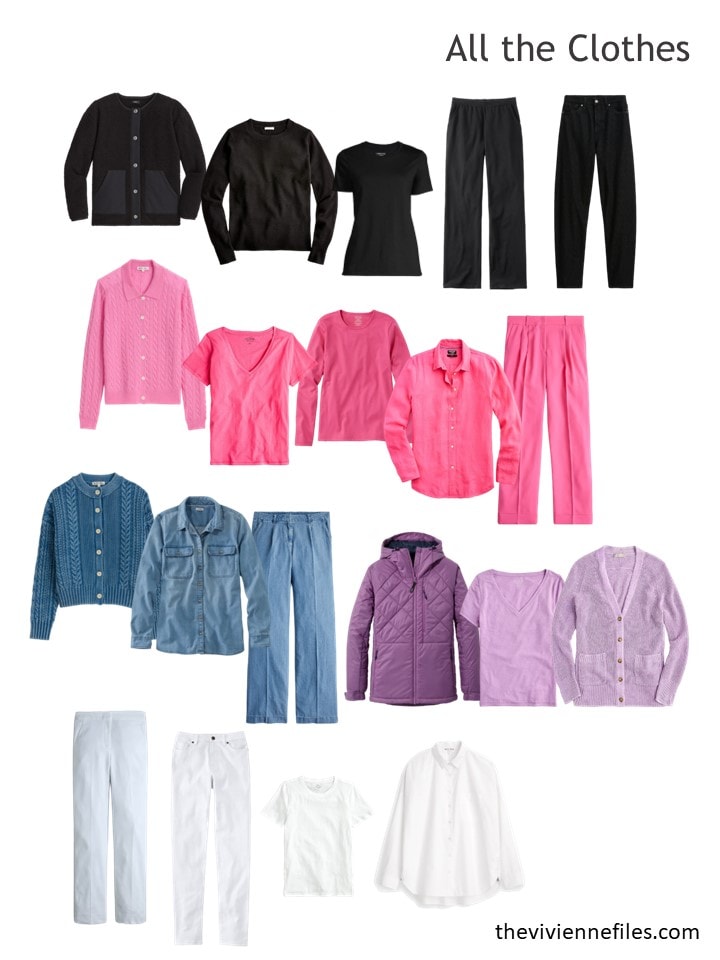 Her accessories are really where the fun starts: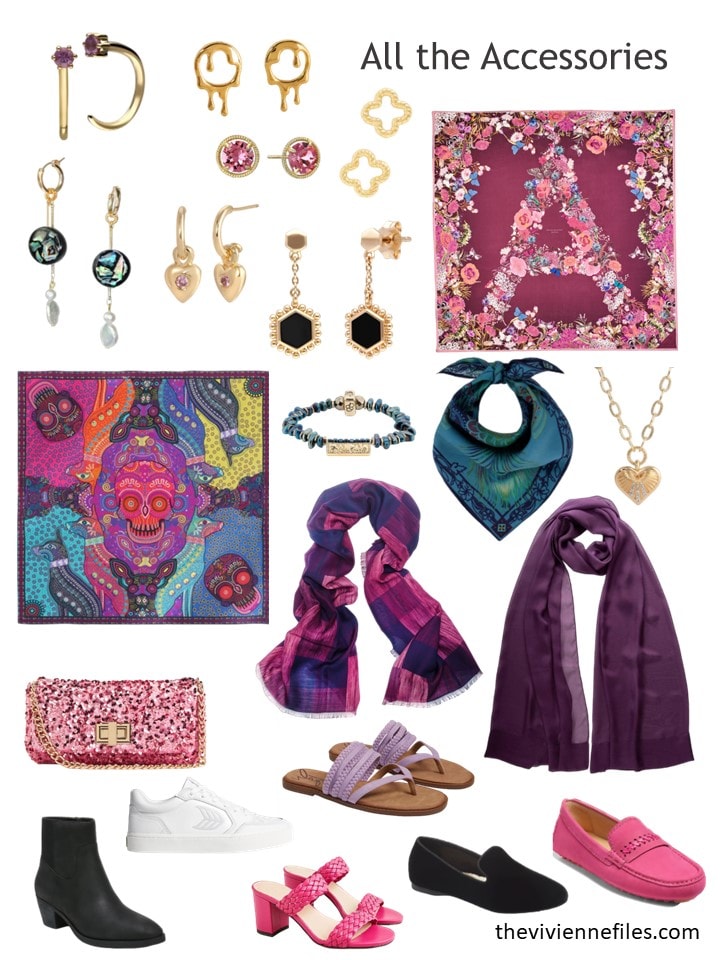 When she gets home, she's not certain that her purchases are going to work! But her friends come over, they get some adult beverages, and she starts trying on outfits: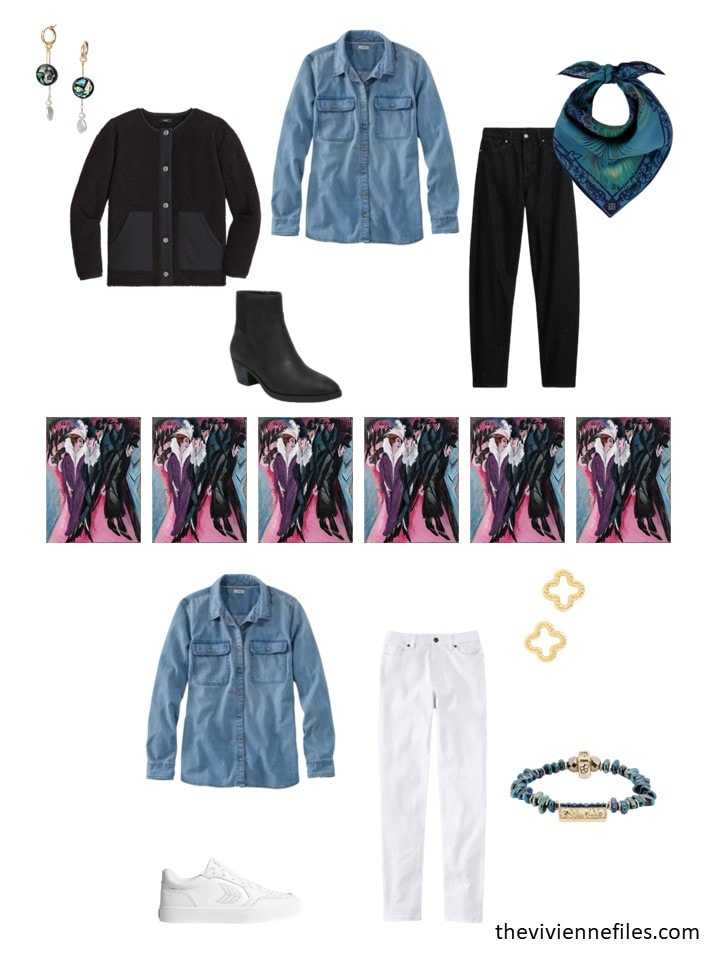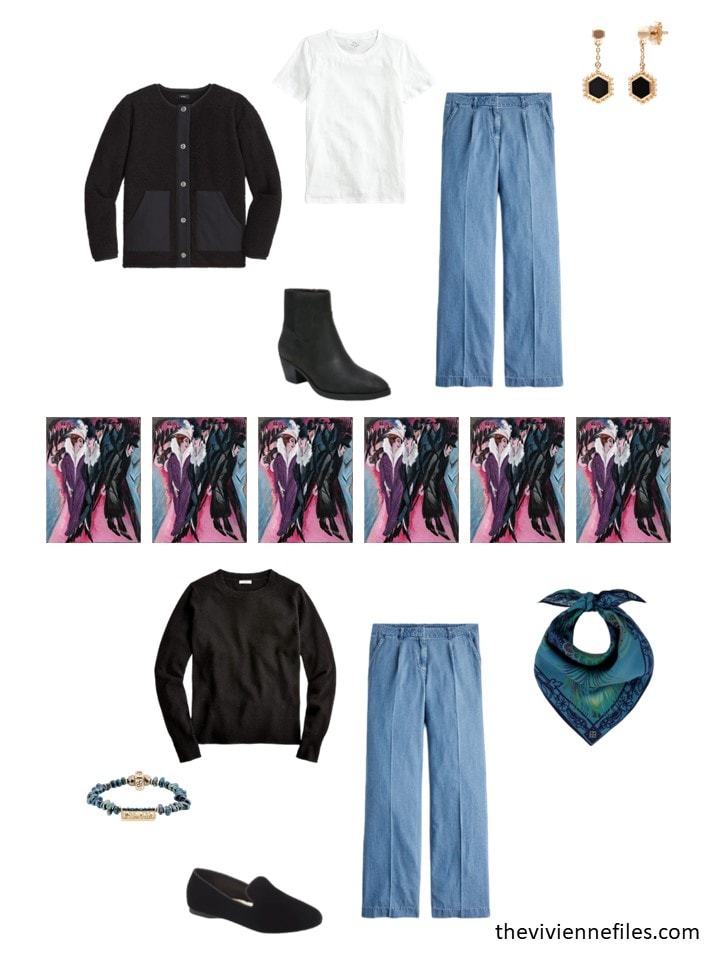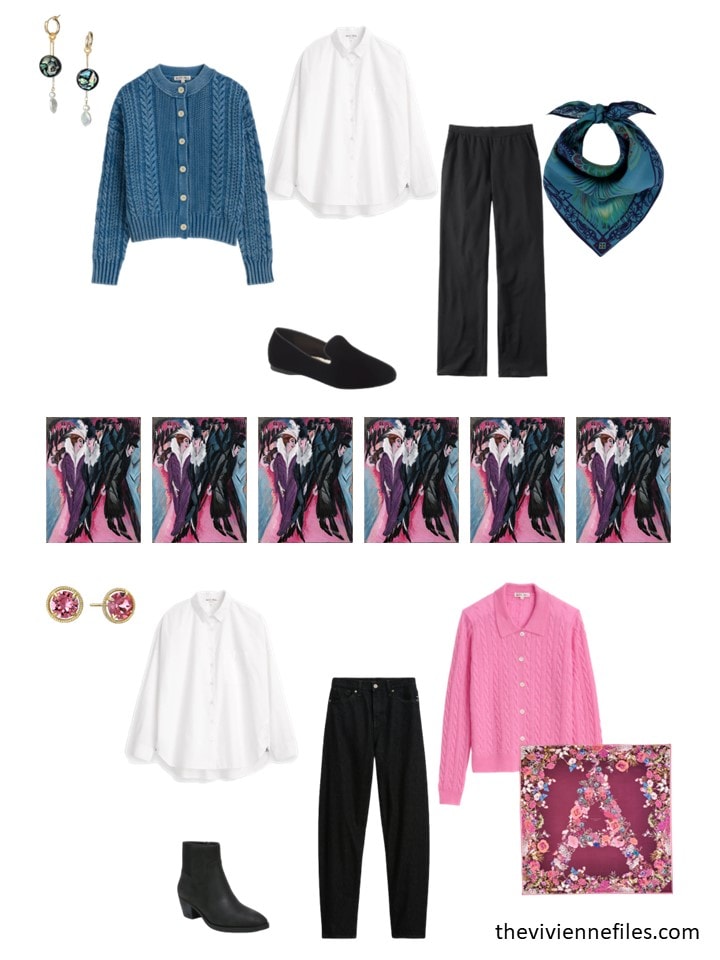 Which heroine is most like you, this month? I have to admit that our last heroine is living in my sweet spot right now…
love,
Janice
p.s. Four years ago, I was sweating up a storm in Washington D.C., finding summer dresses that would work with our 6 Hermes scarves…