June 3, 2019
I'm sitting in a kitchen in Washington DC right now, where it is HOT!!! Putting together outfits with summer dresses felt just right…
This just feels cool to look at, doesn't it?
I'm still smitten with this – maybe it's all the stripes?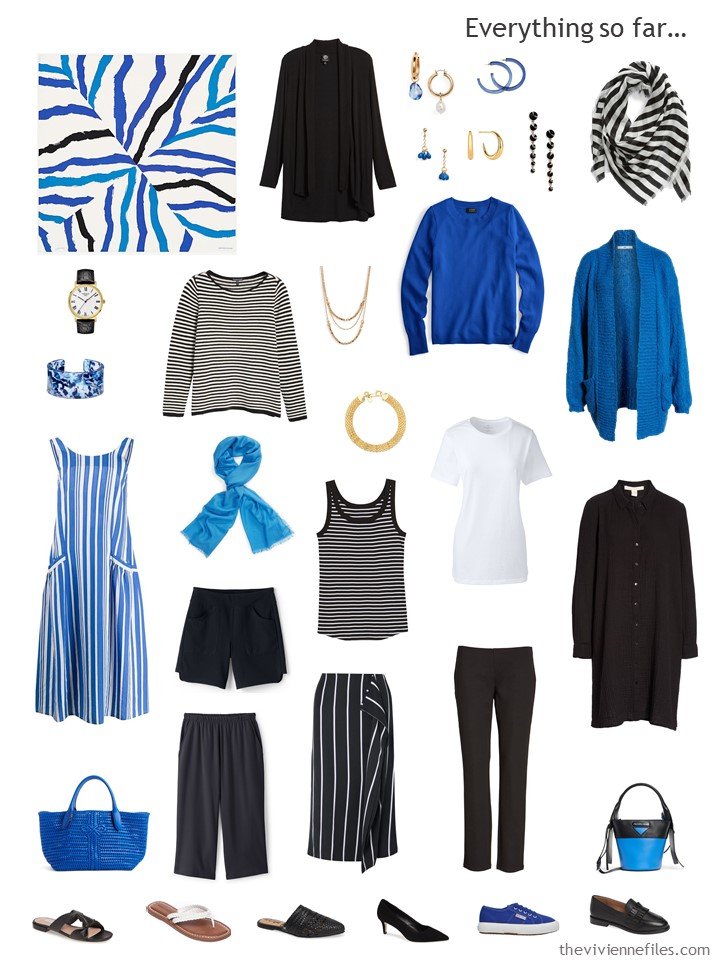 While dresses aren't as versatile as separates, there are still at least a few options with any dress…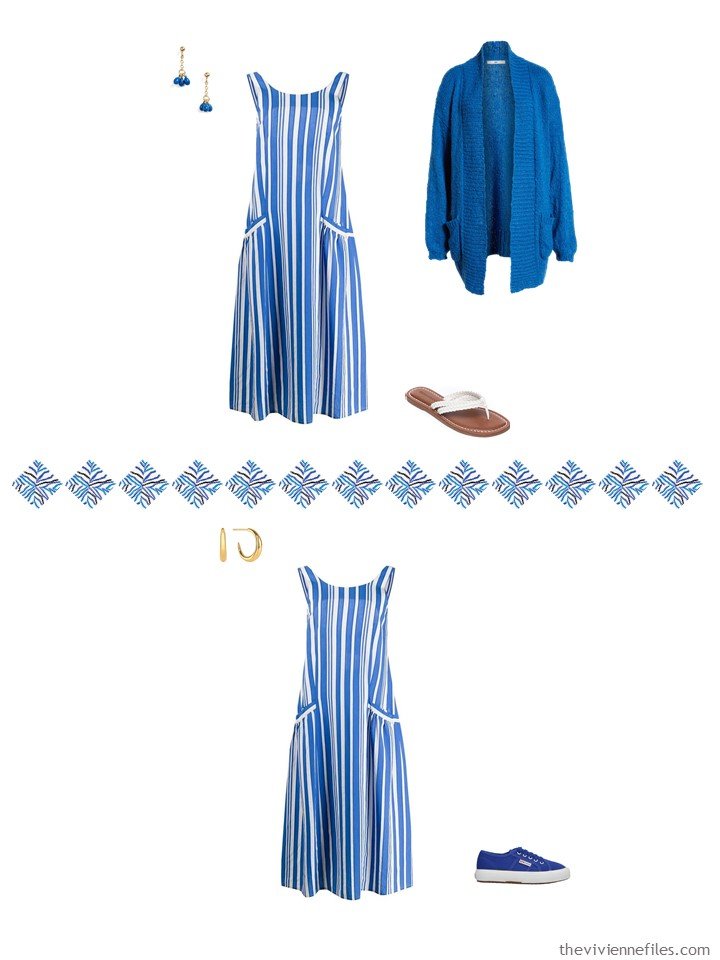 Still loving this color scheme…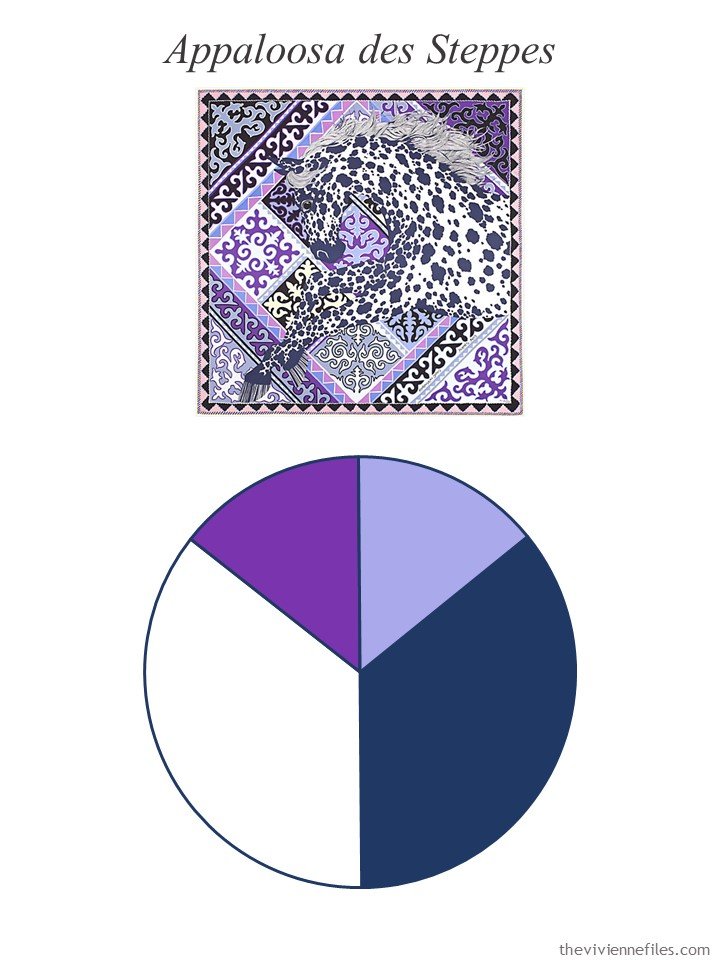 Technically, they call this a kaftan, but let's not haggle over terminology…
All looking good…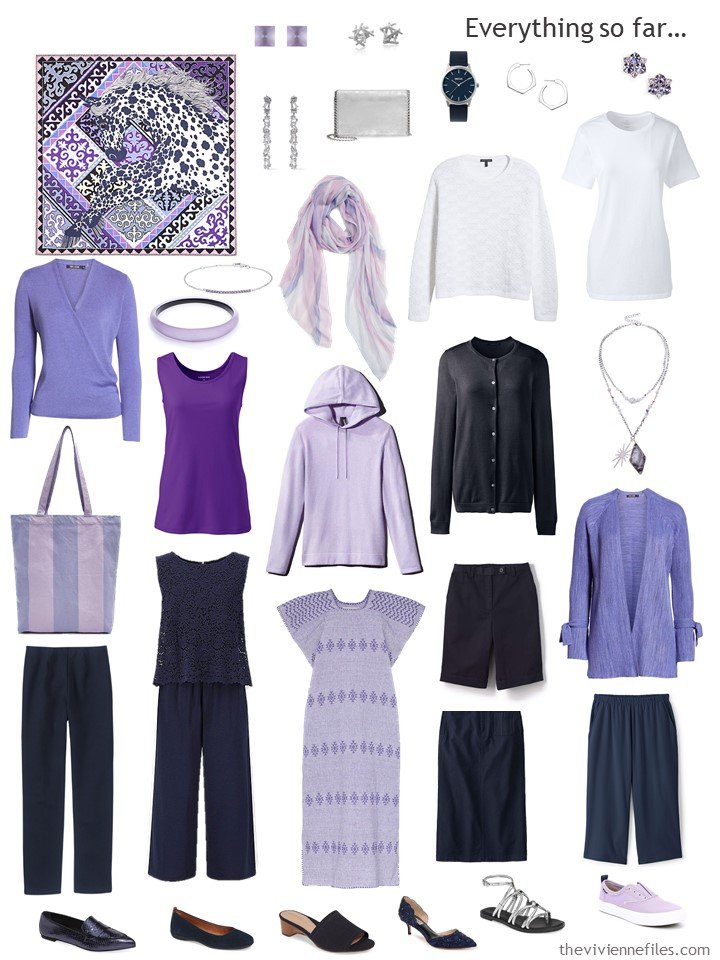 One might wear this dress often in hot weather!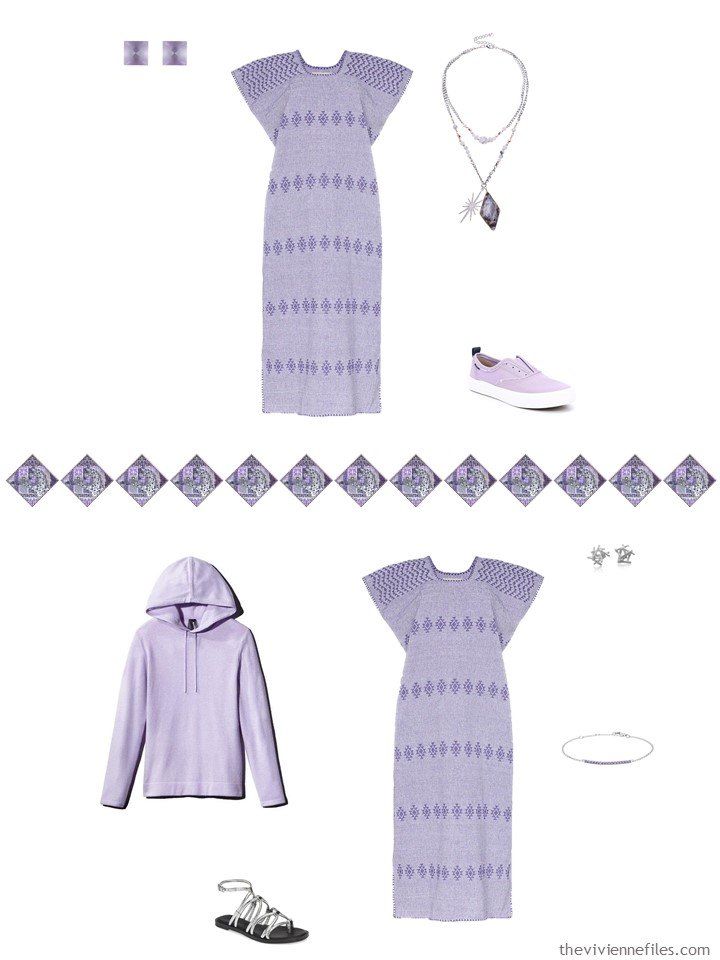 I still find this palette intriguing. It's not common, but it seems to work well!
Such a classic dress…
Even though this is an unusual palette, it hangs together nicely!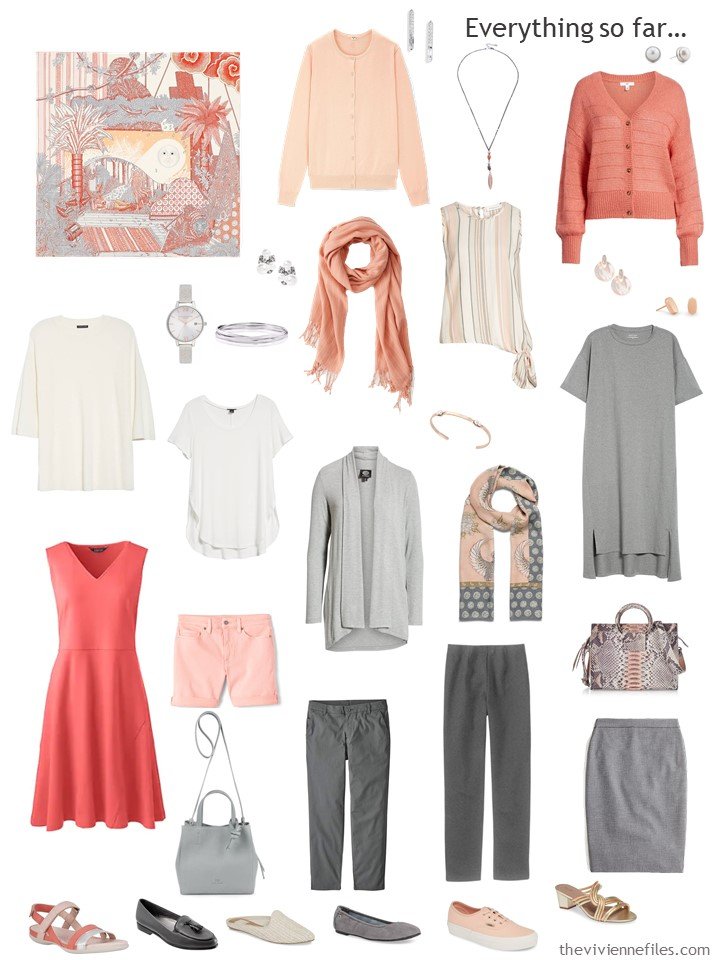 A simple dress like this can be worn in all kinds of ways. One could even put a sweater over it, and use it as a skirt and tank top…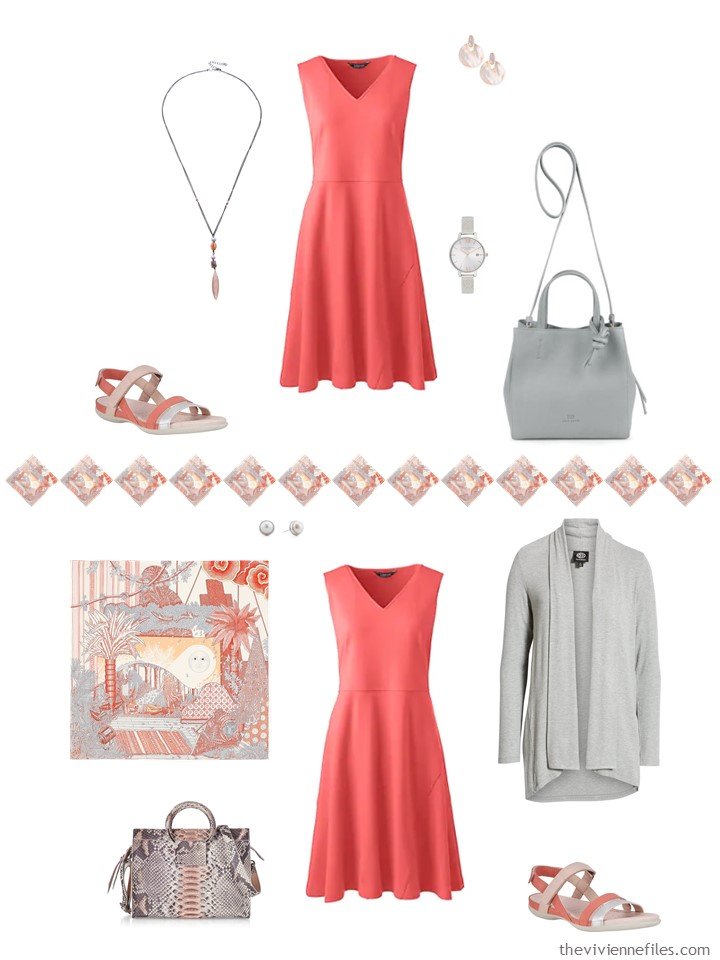 To me, this color palette feels traditional, although the image on the scarf is anything but…
I love the classic feel of this. I picture this heroine as having an important job, and lots of excellent leisure activities…
this dress comes in black… do I need another black dress?
One could do a lot of things with this wardrobe, small as it is: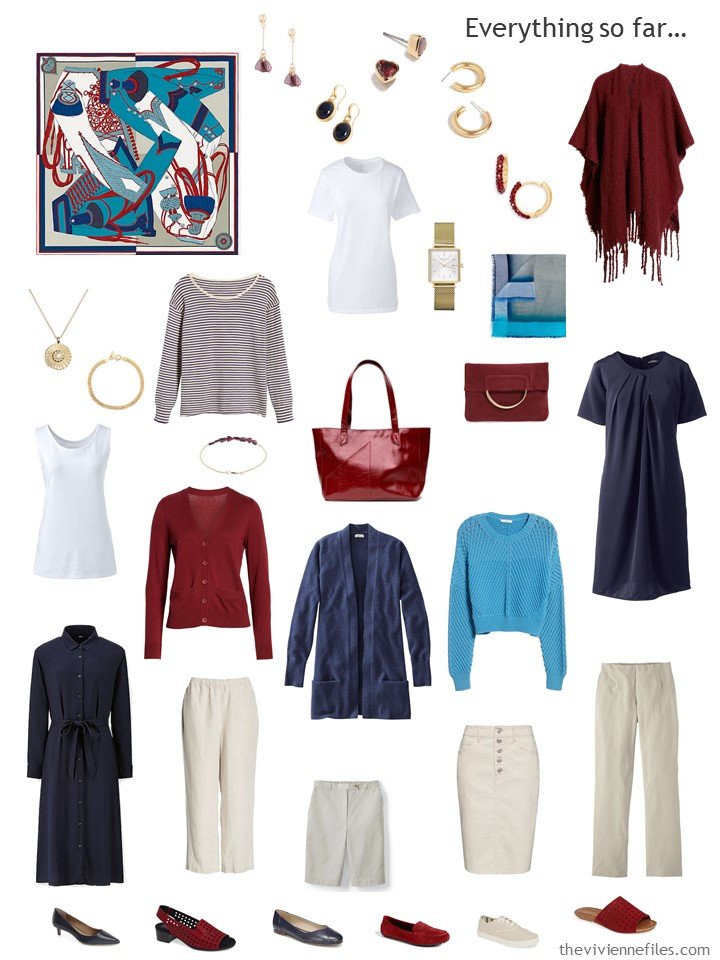 A classic dress is very versatile!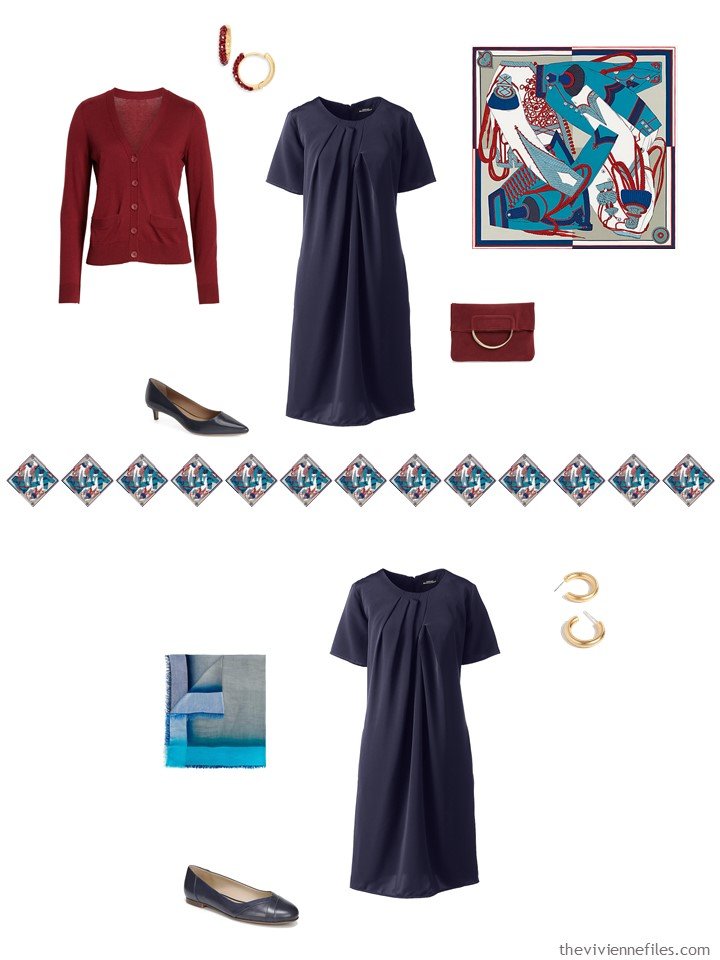 These colors are also really unexpected, but I'm happy with this heroine's wardrobe…
Perfect for warm weather…
These colors are so fun…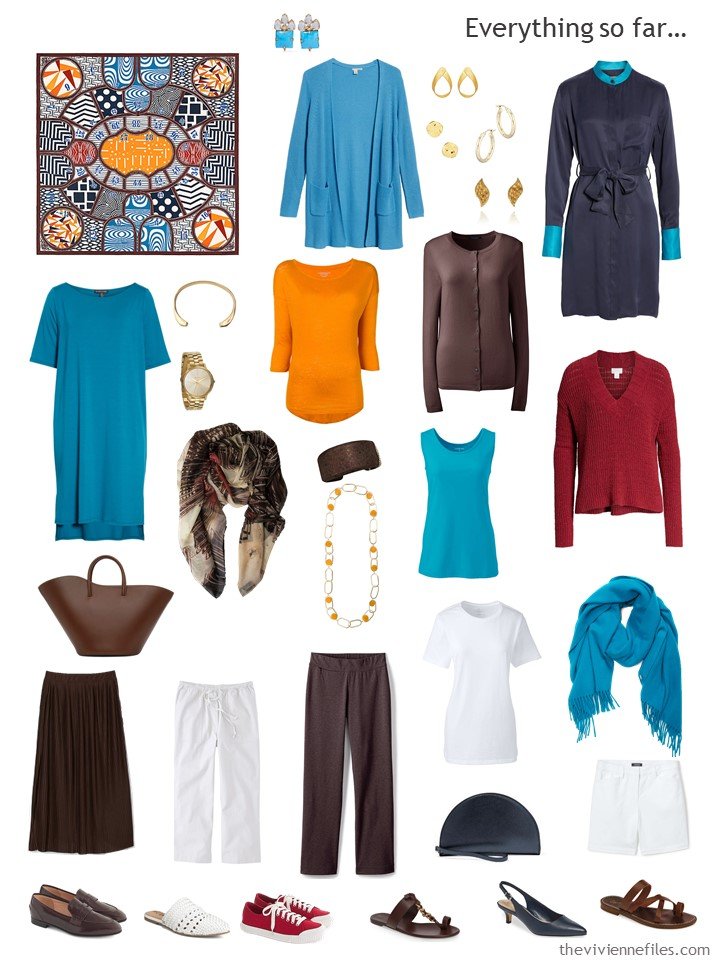 Another simple dress with lots of options!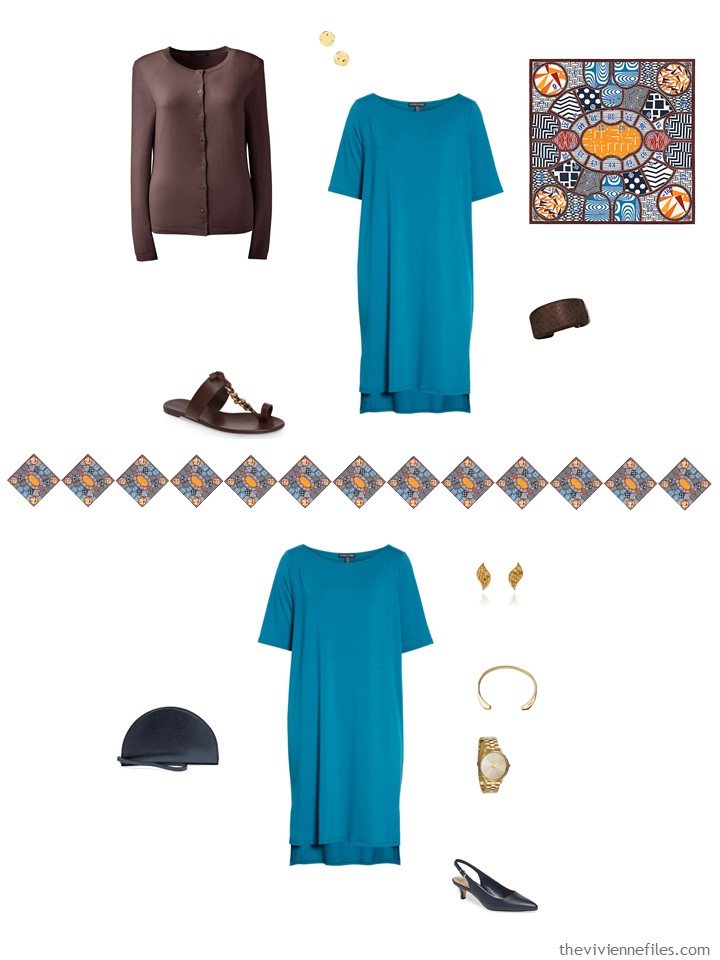 I still adore this scarf!
I need this dress too! (not really, but tempting…)
This month, I think this is my favorite wardrobe!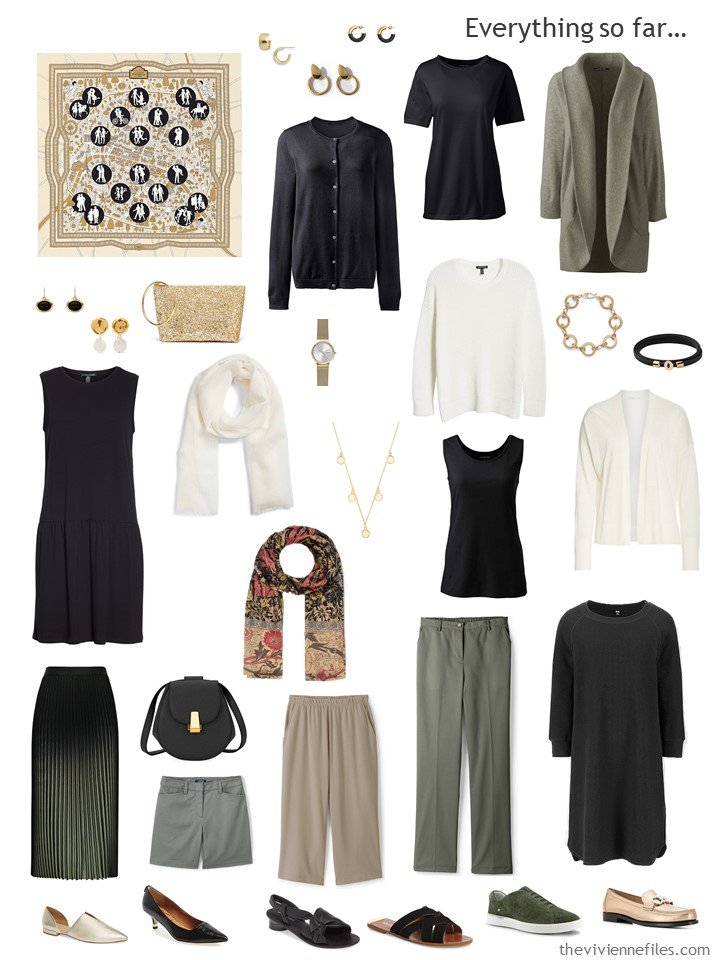 It's not at all surprising that a simple black dress has potential: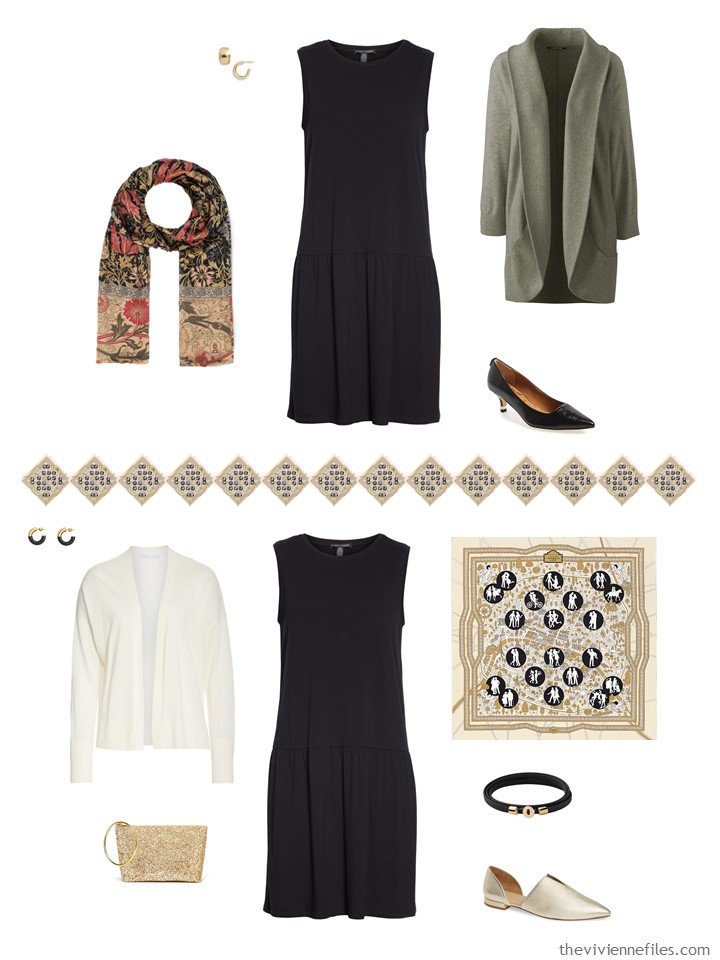 Which appeals this month? Do you ever find that you want a particular garment from a different wardrobe than your favorite? (I still want some of the striped things from the first wardrobe…)
love,
Janice