June 5, 2019
I saw her in O'Hare last week, wearing a deeply amazing and eye-catching jacket…
I've chosen NOT to use that jacket as the core of this wardrobe, because of both the price and limited availability. But it wasn't difficult to find another beautiful jacket in a bright and joyous mix of prints!
Destination: To Be Determined!
She's going to Europe, but beyond that, nothing is definite. Maybe cool, maybe warm…
So she's dressing for the unexpected…
Since she's not sure where she's going to go (probably where the train tickets are least expensive!) she's packing small, and very versatile:
She's erring a bit on the dressy side, because she plans to sleep quite a bit, and do some very lovely dining… Of course she will go sight-seeing too, but the food's the thing!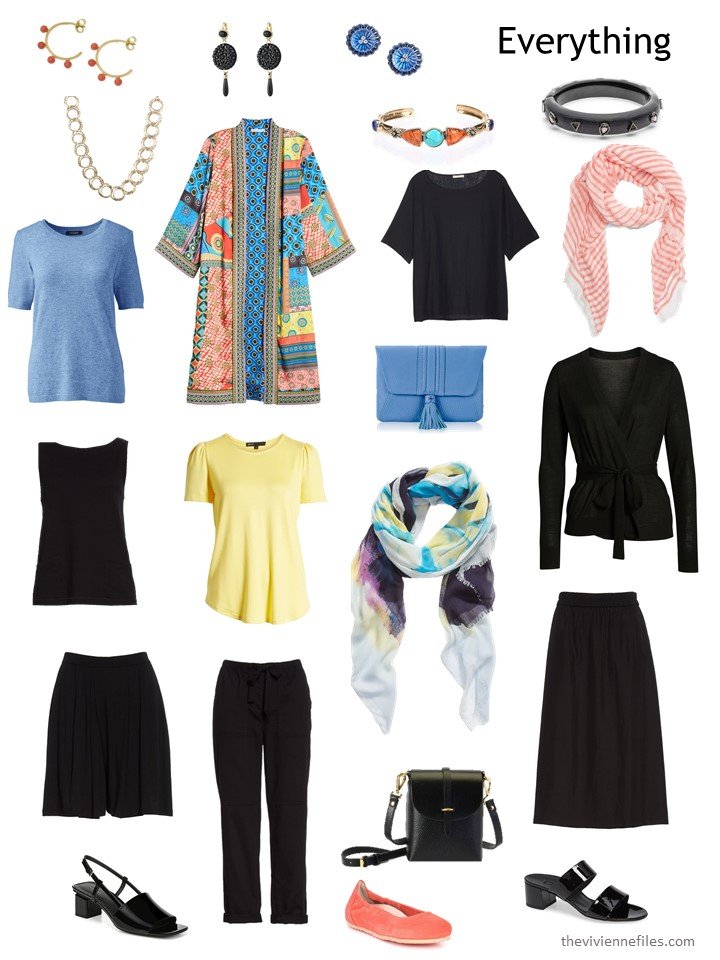 Many people might be nervous traveling with only 9 garments, but her options are many, and her commitment to hotel laundry is firm!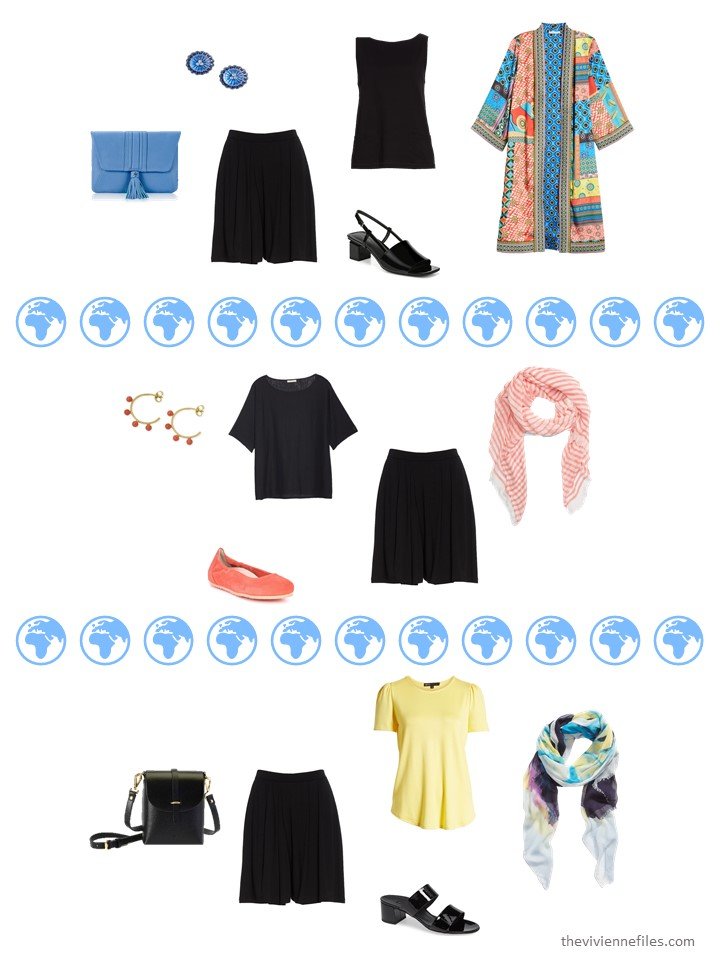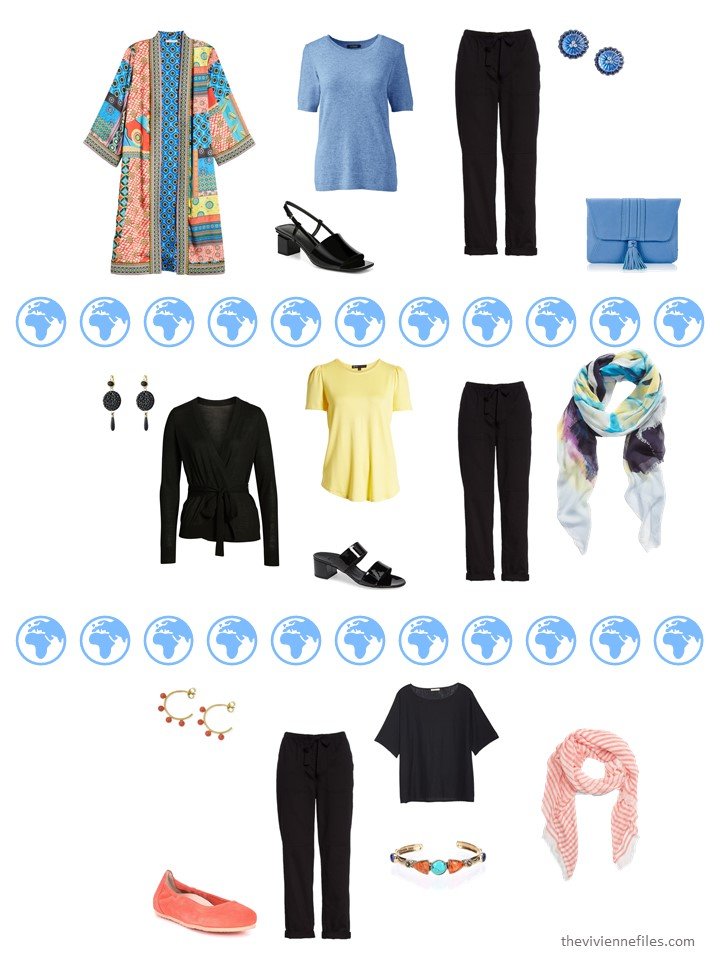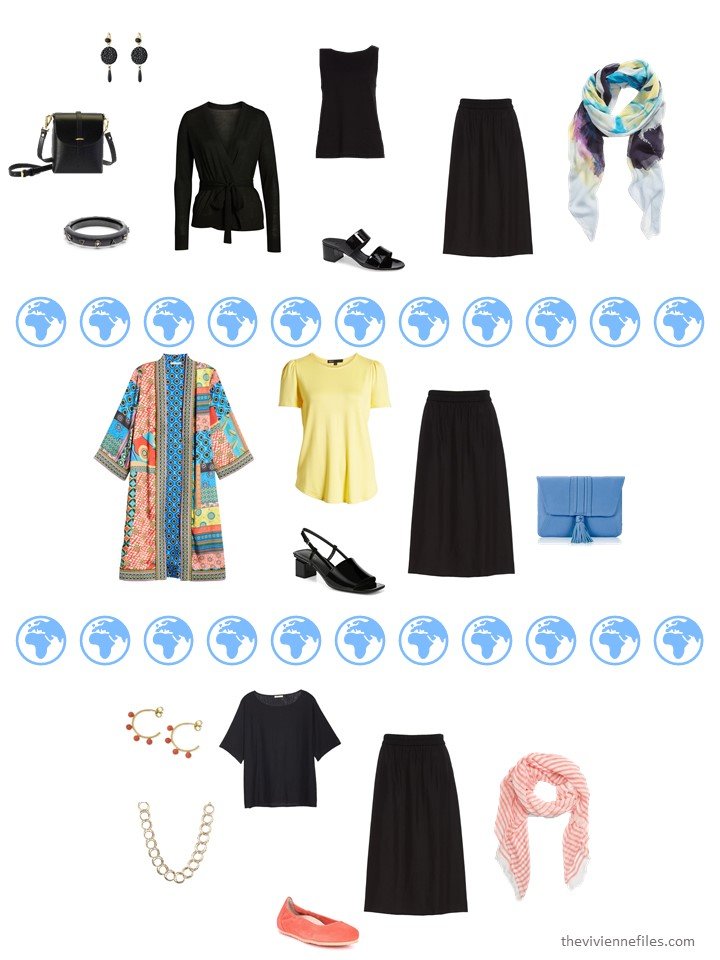 Would you do this? As long as I could avoid sweltering heat, I would take a trip like this tomorrow!
love,
Janice