July 7, 2019
I have to confess – I can't confirm where I've seen this painting, or where I got this image, or if this is the real title and artist. I've tried searching online and come up empty-handed. Maybe it's just me?
She's Not Really Comfortable…
She spends most of her time with artists. She's an artist agent, and she represents some amazing people! And when she's with them, it's all very casual – never business attire, seldom dressy…
But one of her clients is going to have a show at a small, but very important museum, and she has to go make certain that all of the details are just right! So she's settling on a tidy, but quite vibrant, color palette…
She frankly doesn't own much that qualifies as business attire, but she really doesn't need much. With a little planning, and a little discipline, as well as just a smidge of whimsy, she will be just fine!
She doesn't think anybody at the museum will even see her suitcase, and if they do, they won't be likely to steal it! She's comfortable with conspicuous…
Since she will only be in the city for 2 days, she really doesn't need to pack all that much:
When she reviews her planned travel capsule wardrobe, she loves the way that it is bold, versatile, and still just right for talking serious business.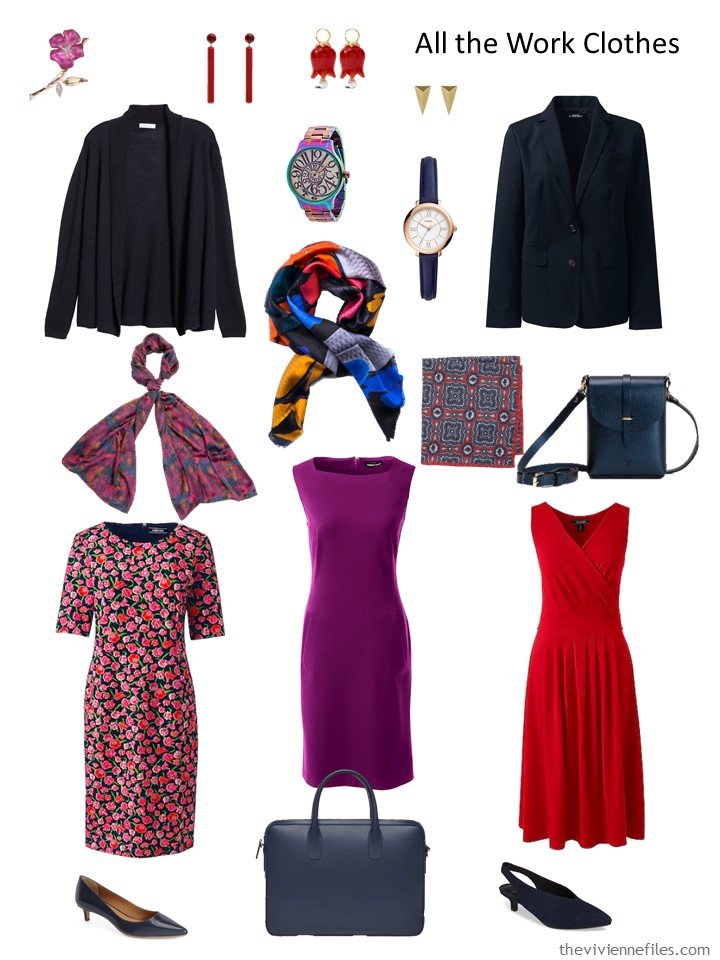 All 3 dresses can be relatively sober, or just a bit more relaxed, depending on what the situation demands: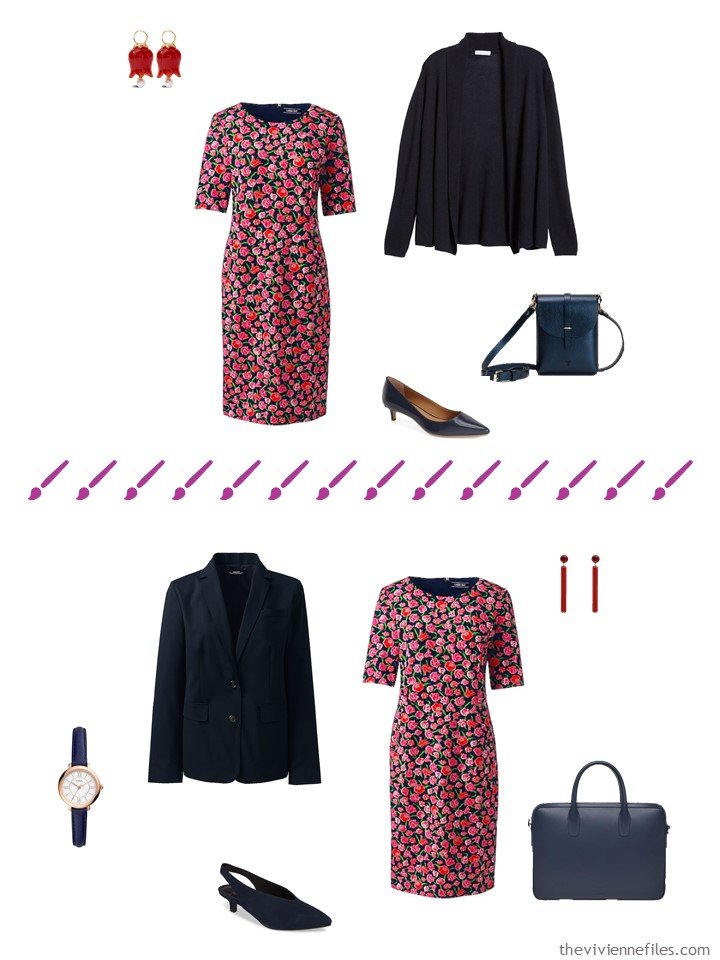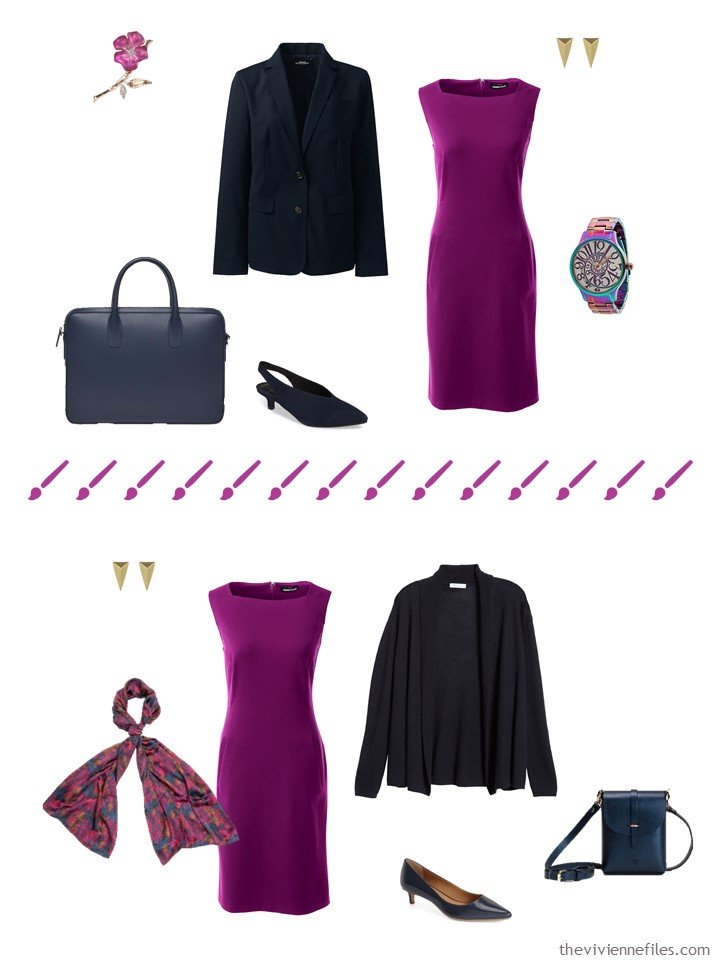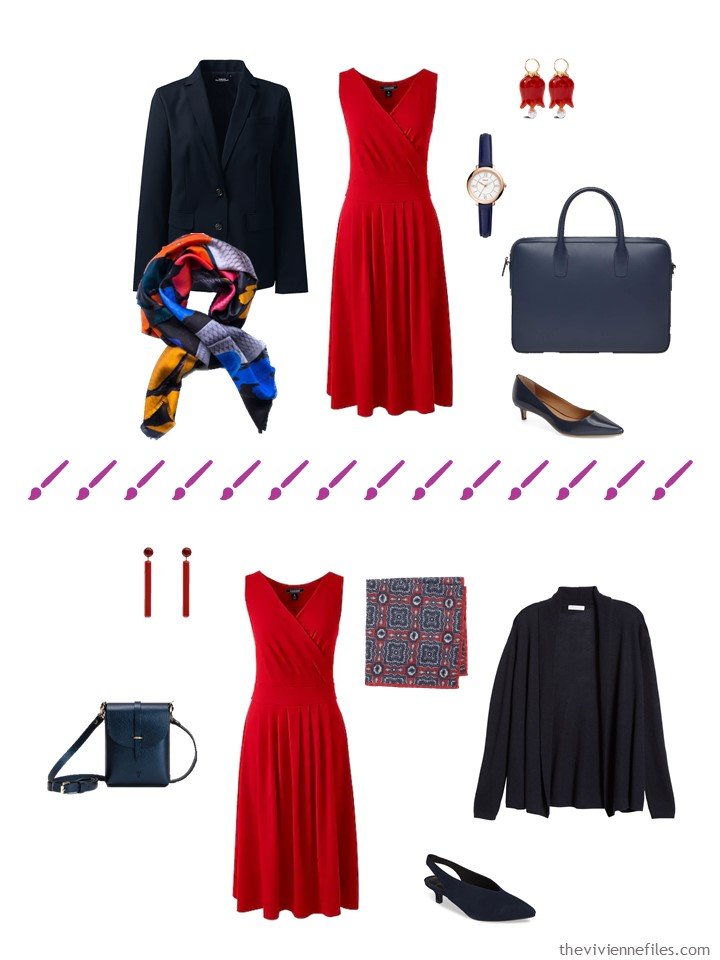 Would you ever consider going on a trip packing only dresses? I'm seriously considering this for a long weekend trip I've got planned in November – to Paris!!!
love,
Janice