May 31, 2023
When we left these five accent colors, from the Pantone London Autumn/Winter 2023-24 colors, I think we had determined that many of us like all sorts of different combinations! But the question was posed that different neutrals might make a difference in how we felt about the various accent colors.
Good question!
The London neutrals were the following five colors: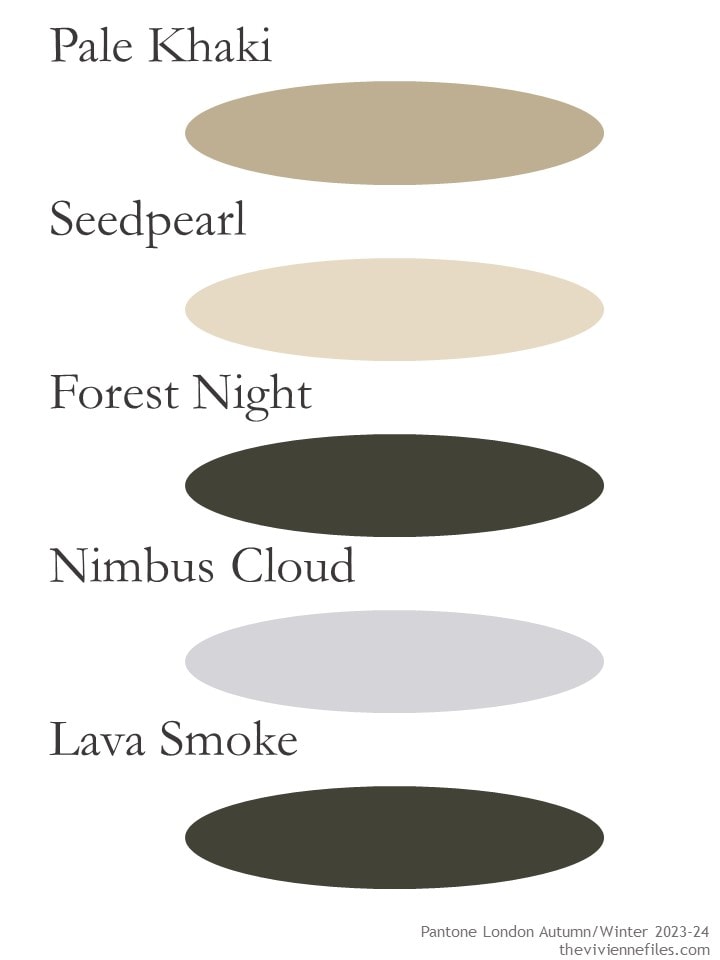 I made the executive decision that I am NOT going to try to find Forest Night at this time of year! I don't know if I could tell it from Lava Smoke, unless the description of the item specifically mentioned that it was green and not grey…
When you look at the colors – especially when you look at the digital description of each of them – you quickly see that Pale Khaki and Seedpearl are pretty much the same color, except that one is darker. Same with Nimbus Cloud and Lava Smoke – enough Cloud, and you get Smoke!
So for our purposes, I've combined some colors:
Big recommendation for these Birdies loafers! They come in a ton of colors and fabrics, and are as soft as bedroom slippers. They are, in fact, lined in satin just like posh slippers might be!
I have to confess that I had a LOT more trouble finding these colors than I expected; a lot of clothing is already sold out in many sizes! So I went with classics…
Now, let's look back at the five more "difficult" colors from London Fashion Week, and see how they look with these 2 neutrals:
The styles of things don't always work as well as I would want, but I think we can get an idea of how well the colors work together…
a silk blouse in Spectra Yellow might be glorious with the dark grey!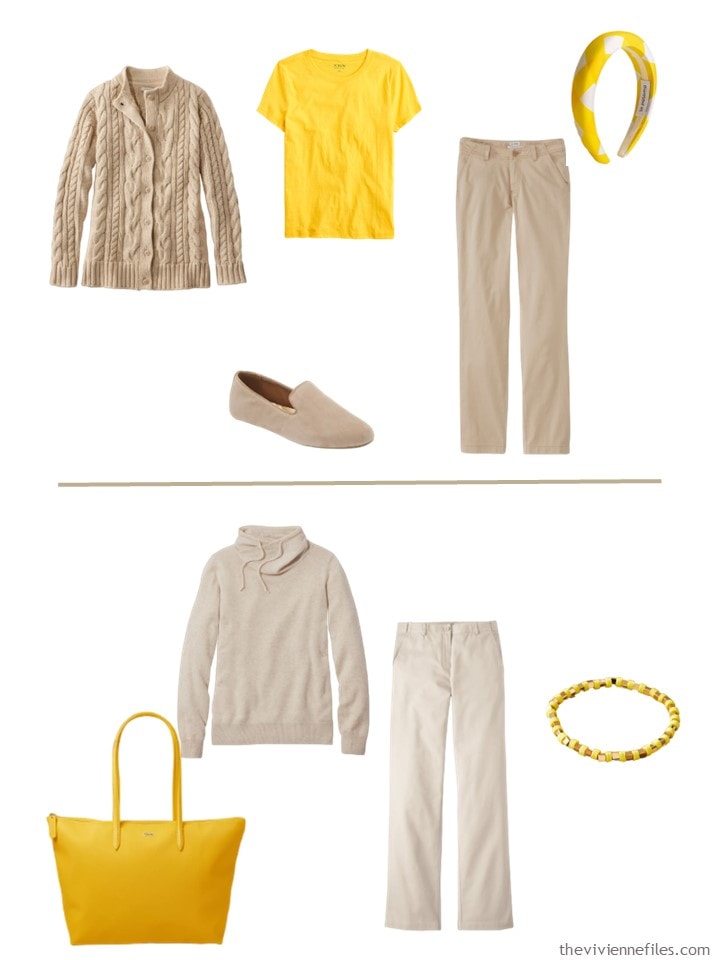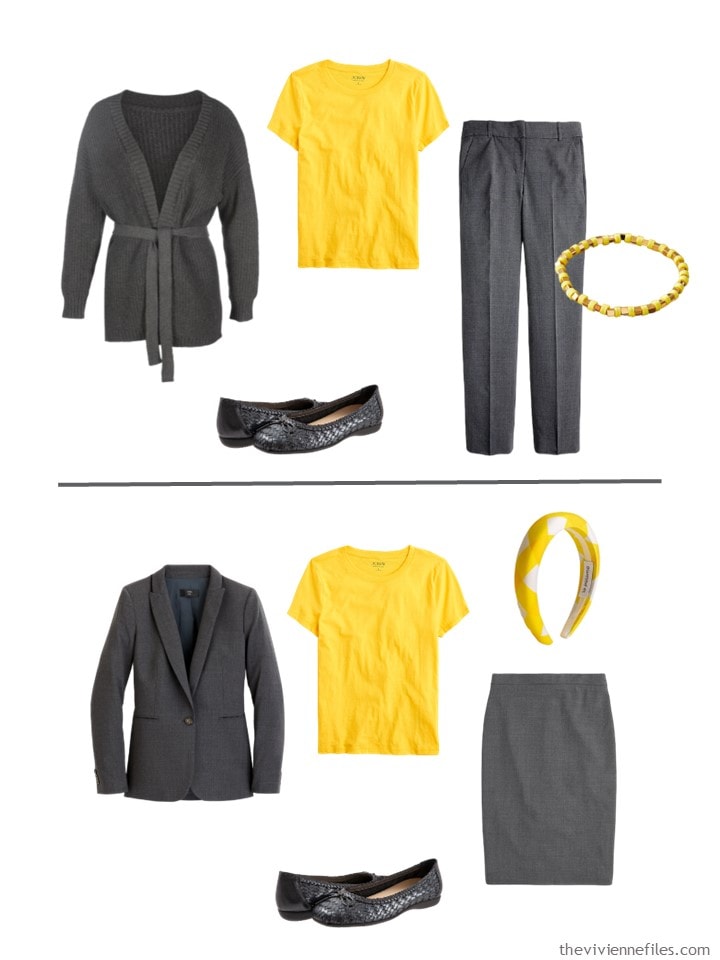 Ah… Olive Oil! I think that the degree to which this color looks good with a neutral depends on how much you like this shade of green!
I personally am not crazy about either of these; I'm not sure what color I would wear with Olive Oil!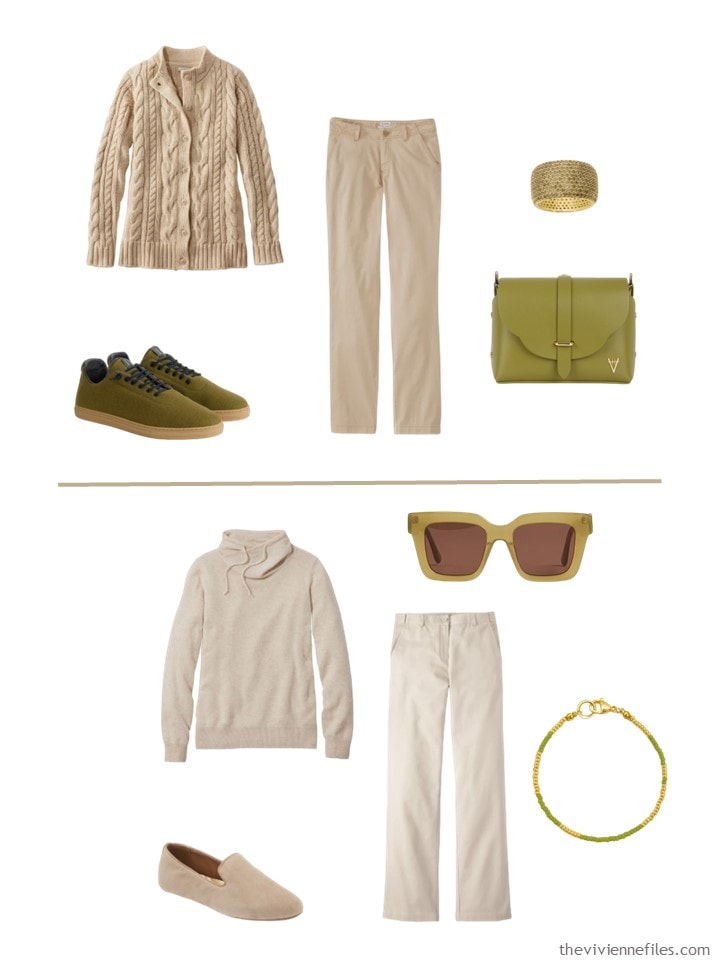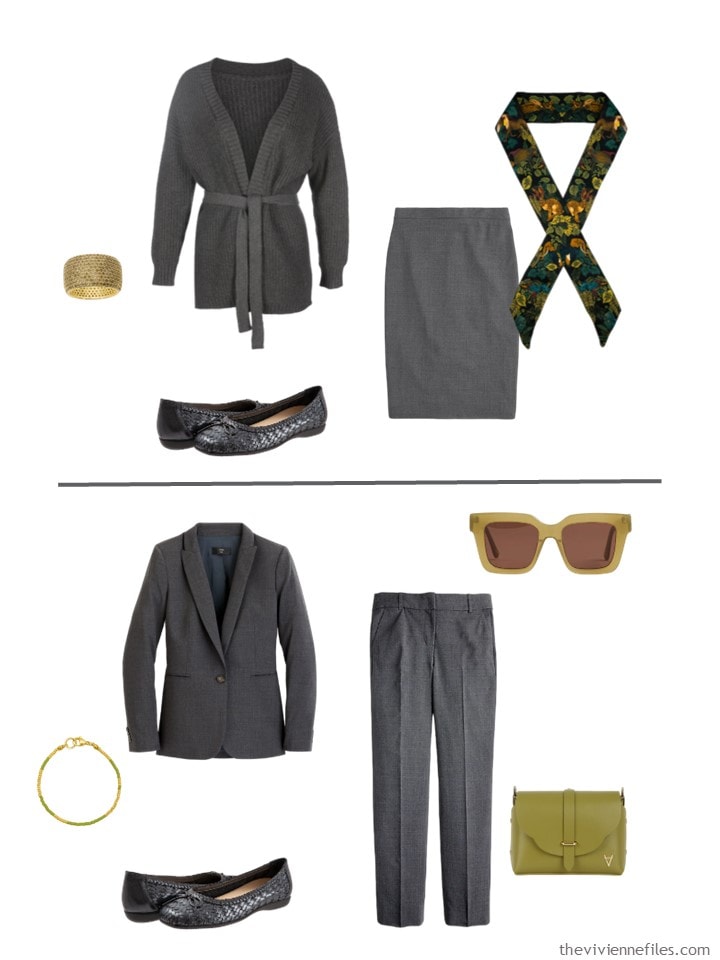 Ah, my favorites!
Another recommendation – the necklace is amazing! I'm not wild about the gold fastener, but the 4 strands of beads are heavy, vividly colored, and very beautiful…
I feel like the purple is too heavy for beige, but it's glorious with grey. Your opinion may be very different…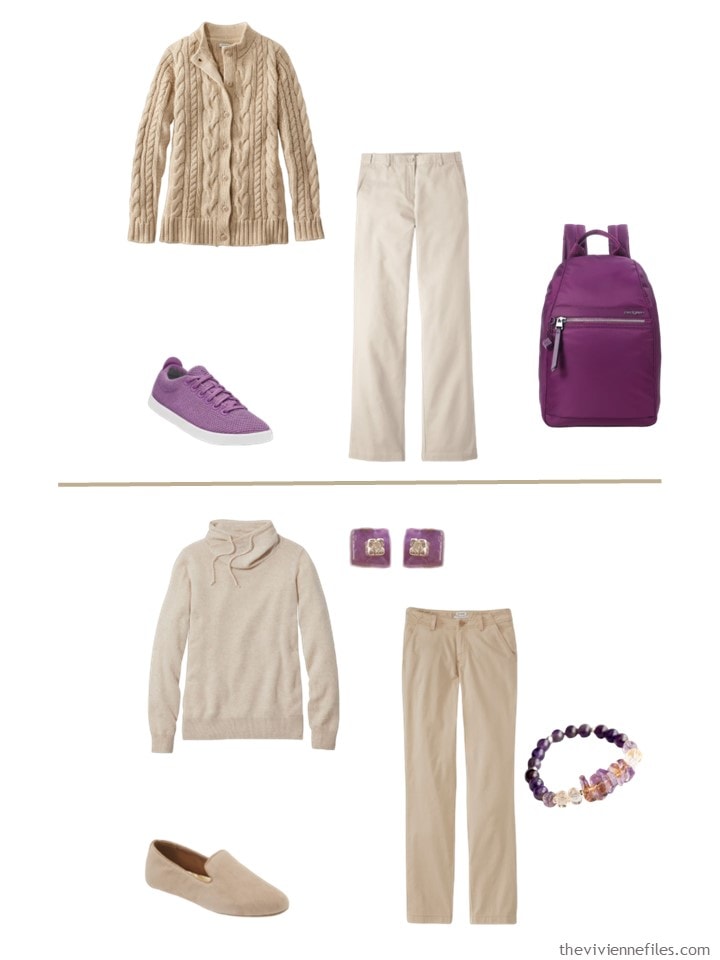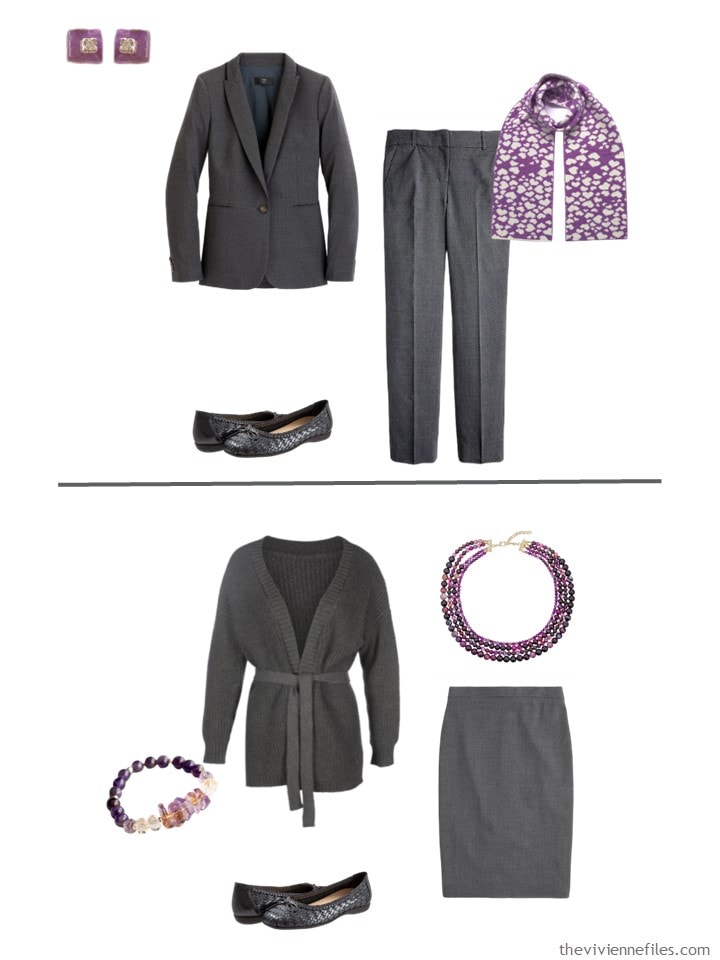 Was Blue Atoll the most popular of these 5 colors? I think maybe…
The sandals and bag are WAY too summery for these clothes, but the jewelry and scarf are lovely with both neutrals: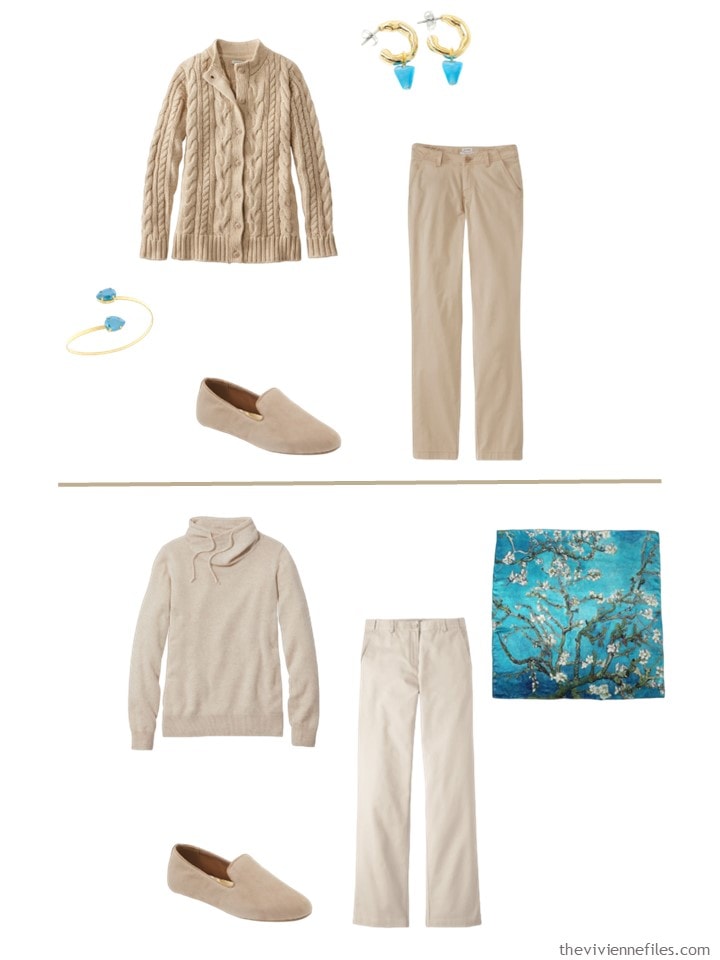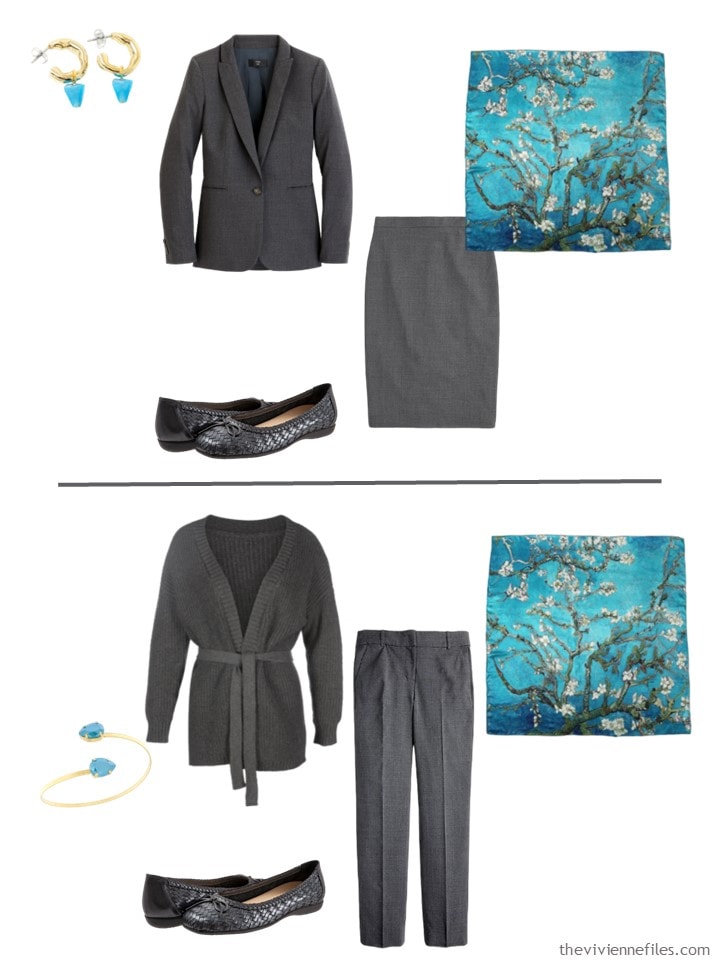 Ah, Fired Brick… A nice pair of loafers in this color would go a long way, wouldn't they?
I kind of think that this colors works with both neutrals – what say thee?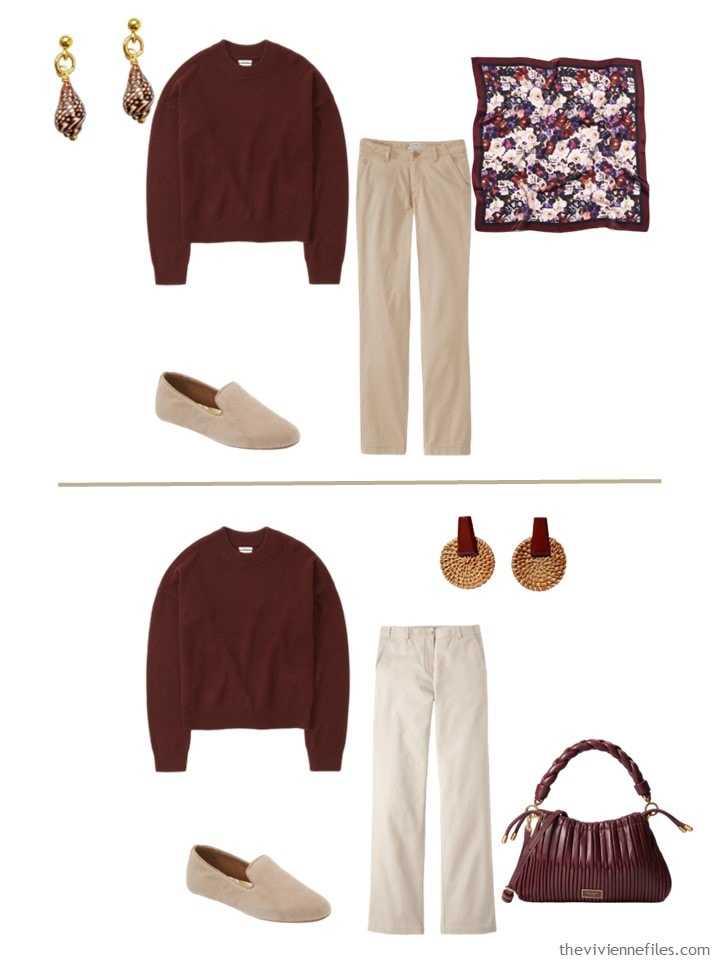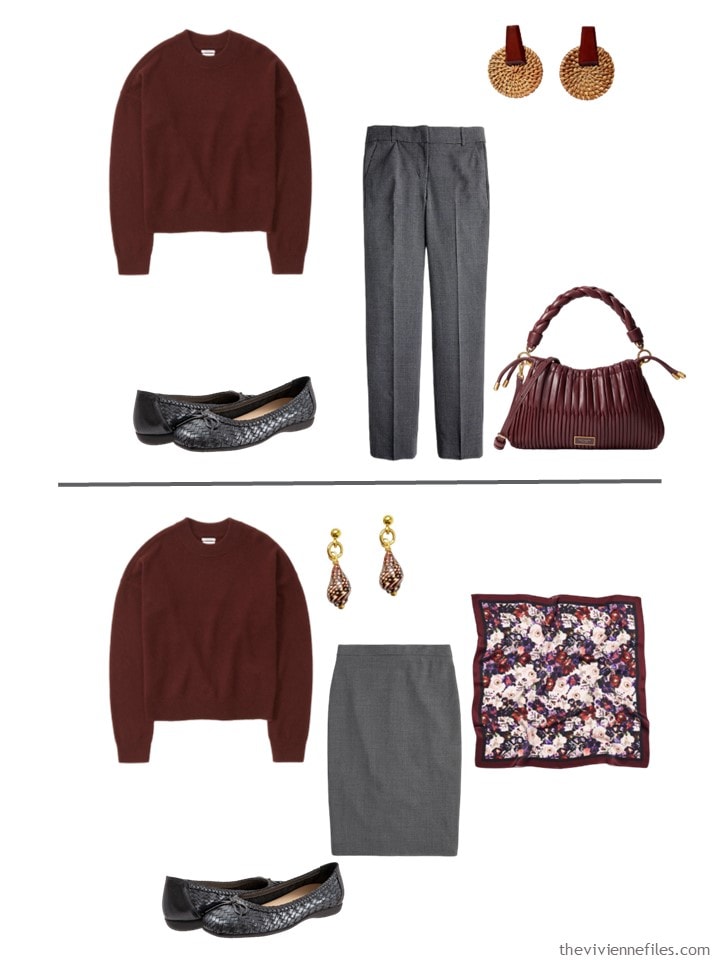 The interplay between neutrals and accent colors is complicated, and fascinating; which of these appeal to you?
love,
Janice
p.s. Ten years ago, I reached a pretty important conclusion about what I should wear…