May 24, 2023
Finally, I'm getting around to sharing the 2nd 5 of the London Fashion Week colors!
I've been thinking a lot about how one chooses their core neutral color – what if you chose it based on your favorite accent colors? Maybe you're really drawn to black, but your favorite accent color looks… wrong with black, to you.
Would it be wrong to put the accent colors cart(s) before the neutral color horse(s)?
Let's look at each of these 5 colors with black:
and with navy – almost identical garments, and I'm going to show them in the same positions etc….
Yellow and black? One either really likes it, or hates it!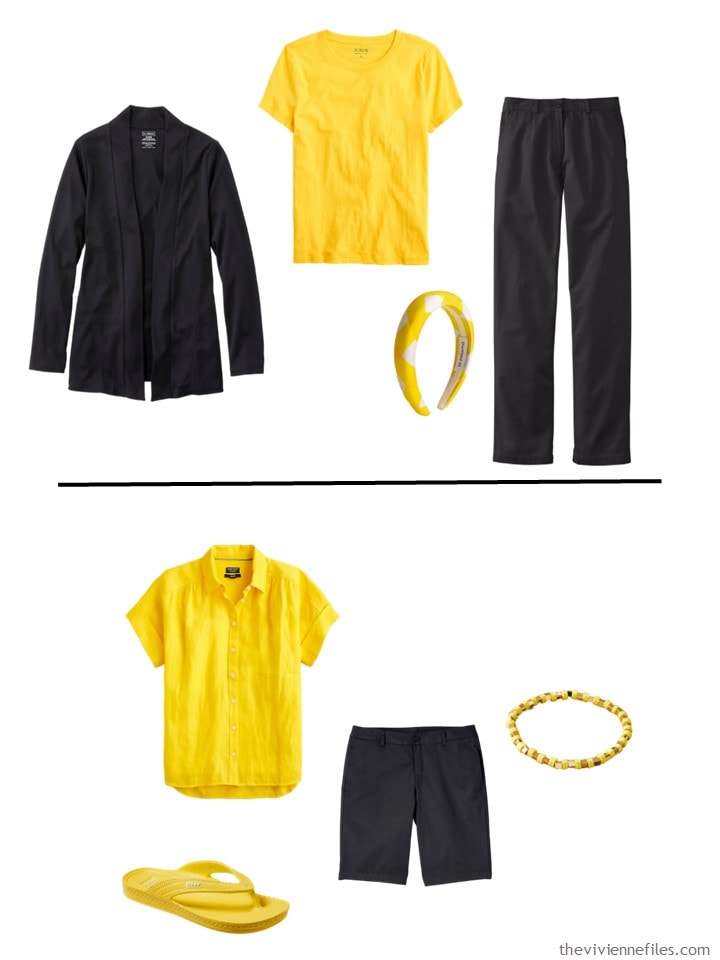 And yellow and navy will forever feel like high school to me!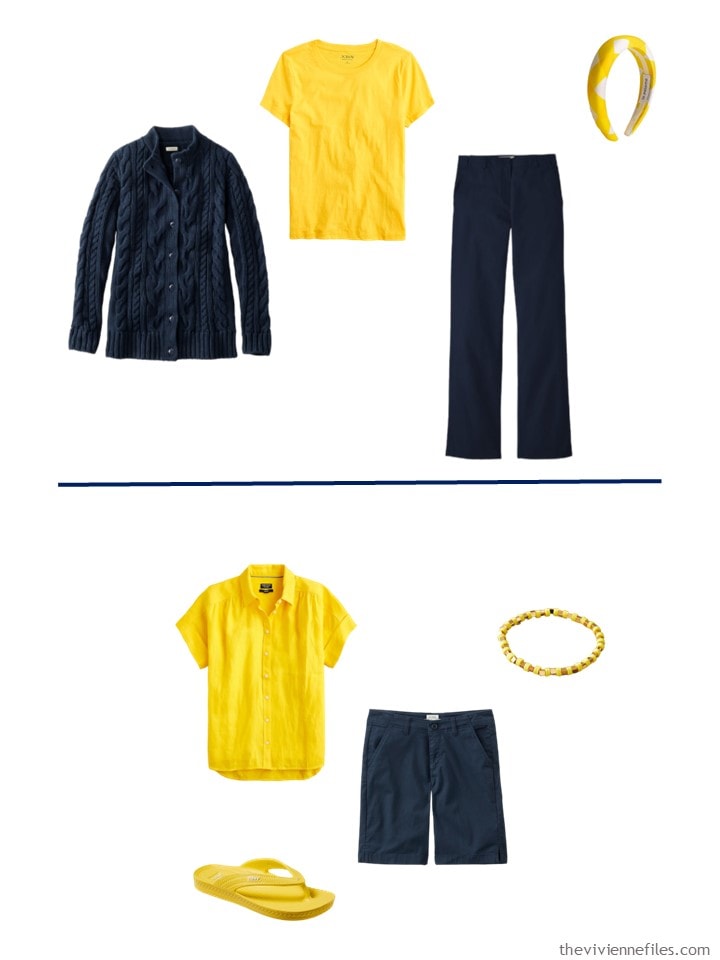 I couldn't find any garments that I liked AT ALL in this shade of green – but some of the accessories are great! The ring is lovely…
From here on, I'm just going to show the colors with black, and then with navy. You can critique them!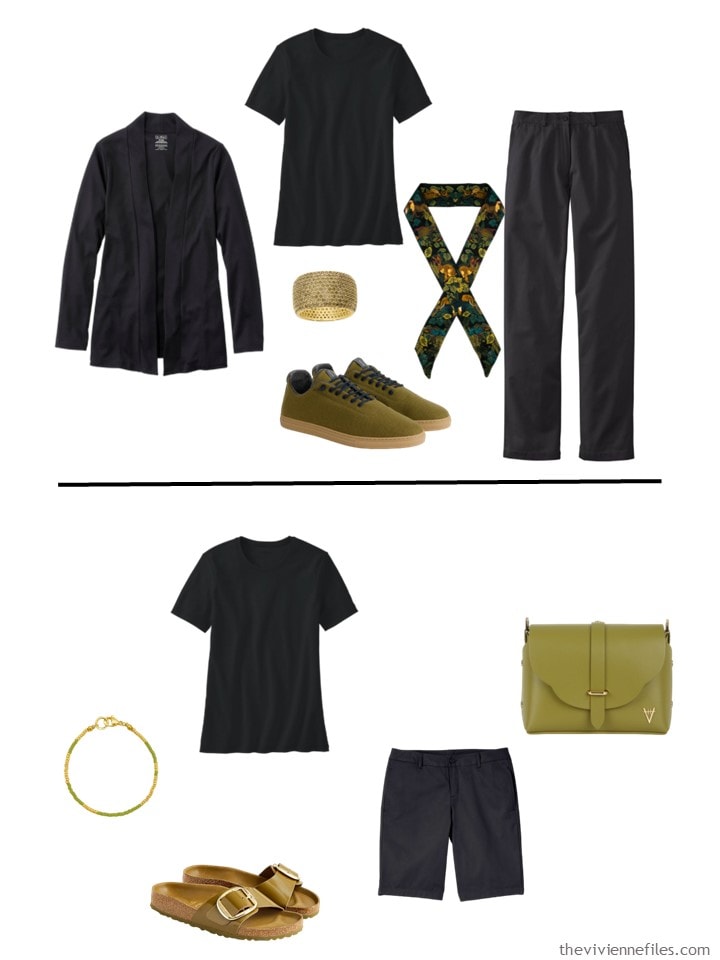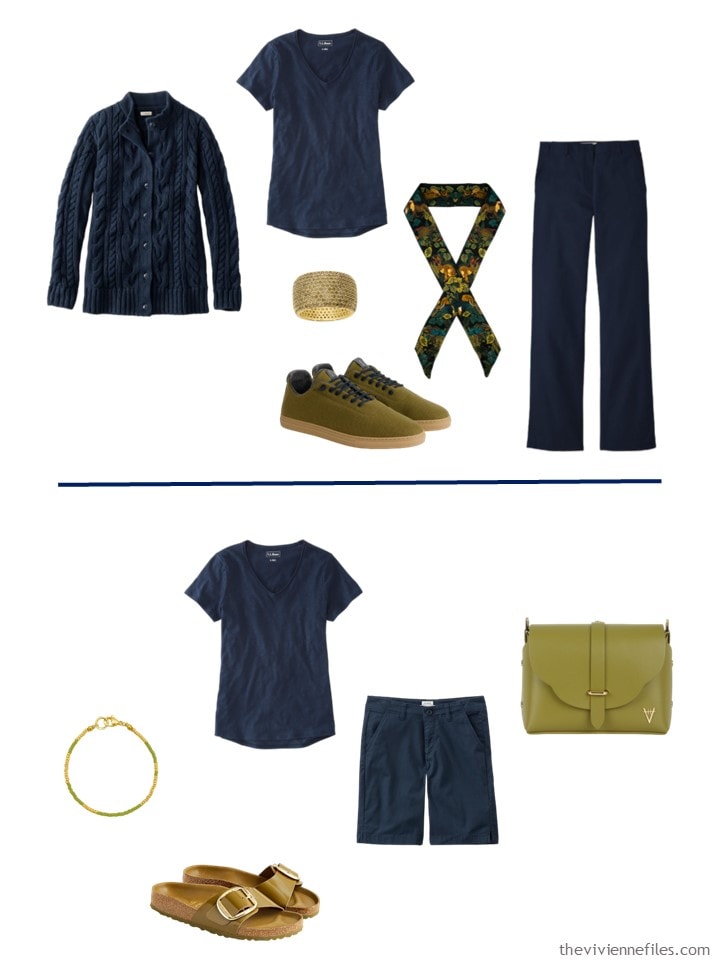 Believe me – I KNOW where to find purple! And this shade might be the hardest to find – not really bluish, nor really on the more red side of purple… sigh…
Here is Sparkling Grape with black: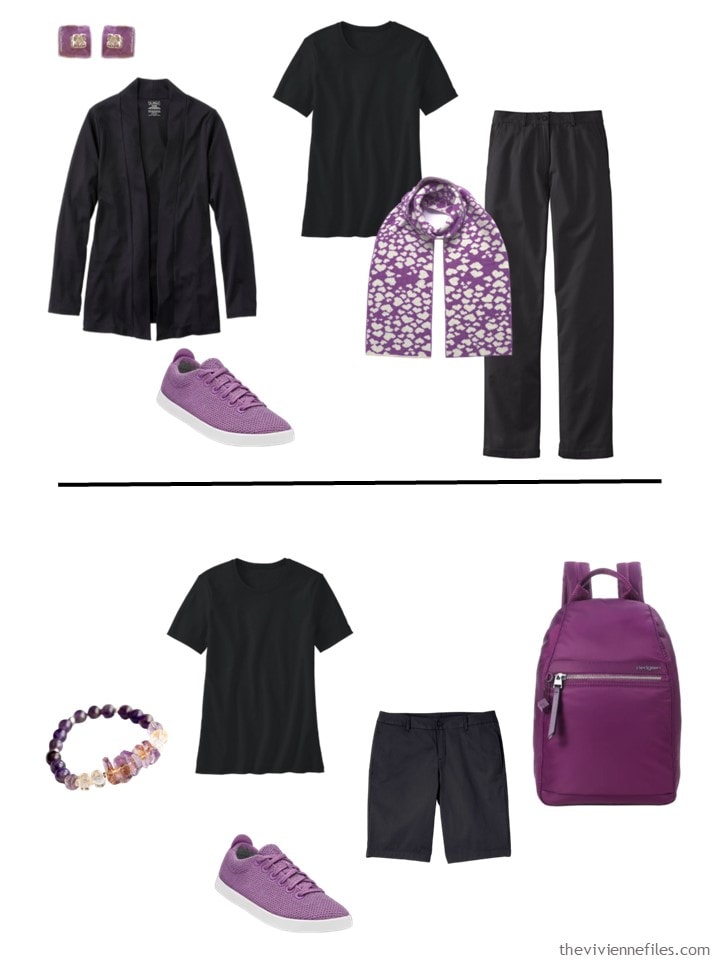 and with navy: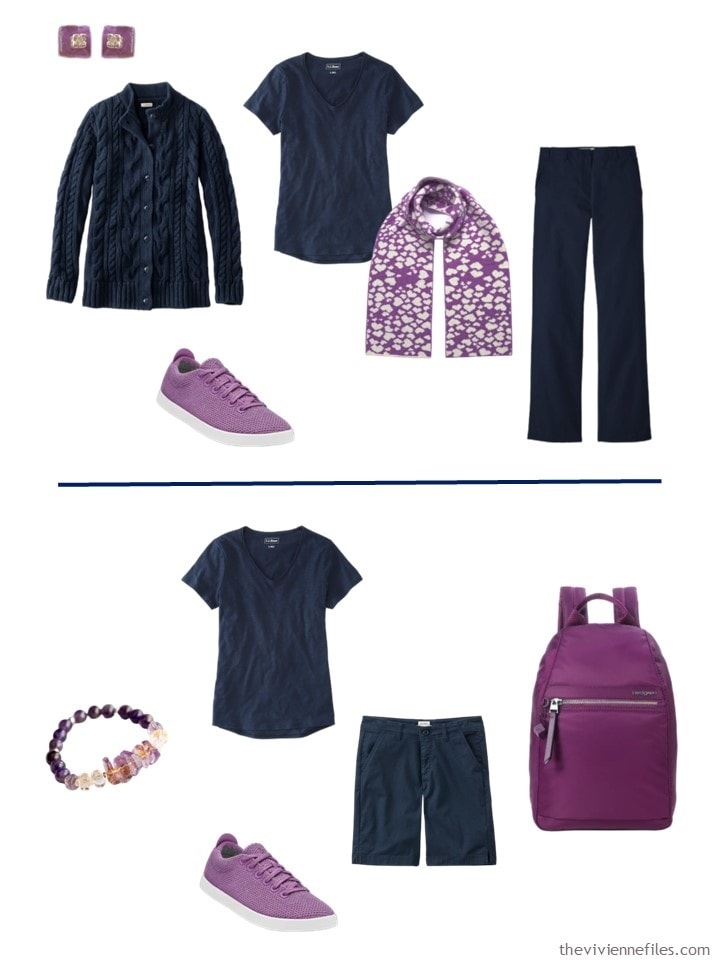 Just a note – I'm NOT suggesting that these following items should be worn together – it might be overwhelming! And the sandals are too casual for the dress, in my humble opinion…
Blue Atoll worn with black: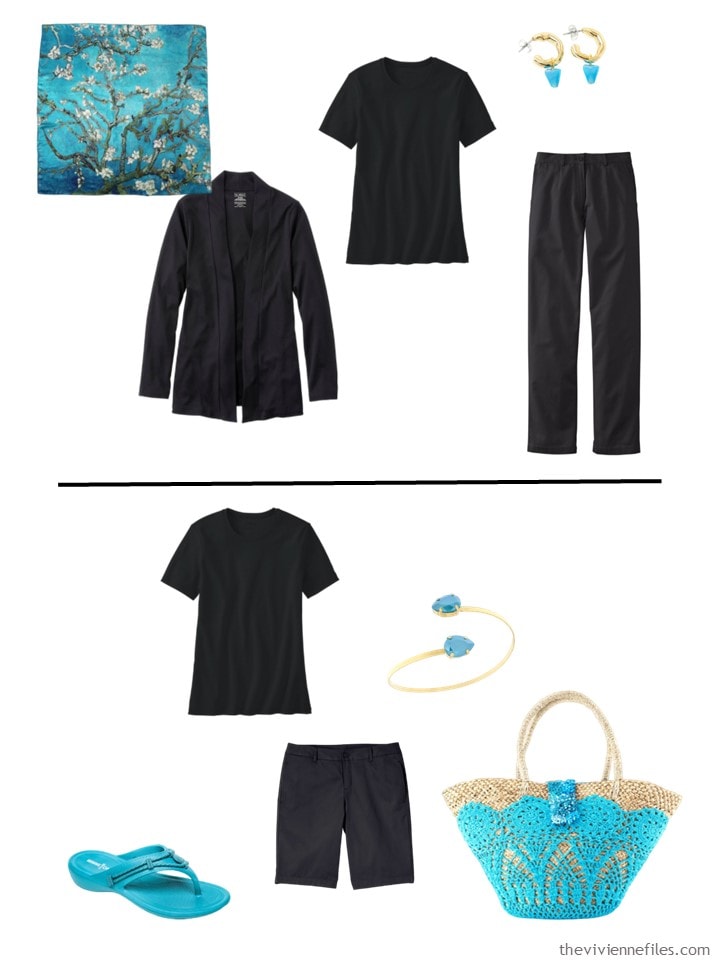 And with navy: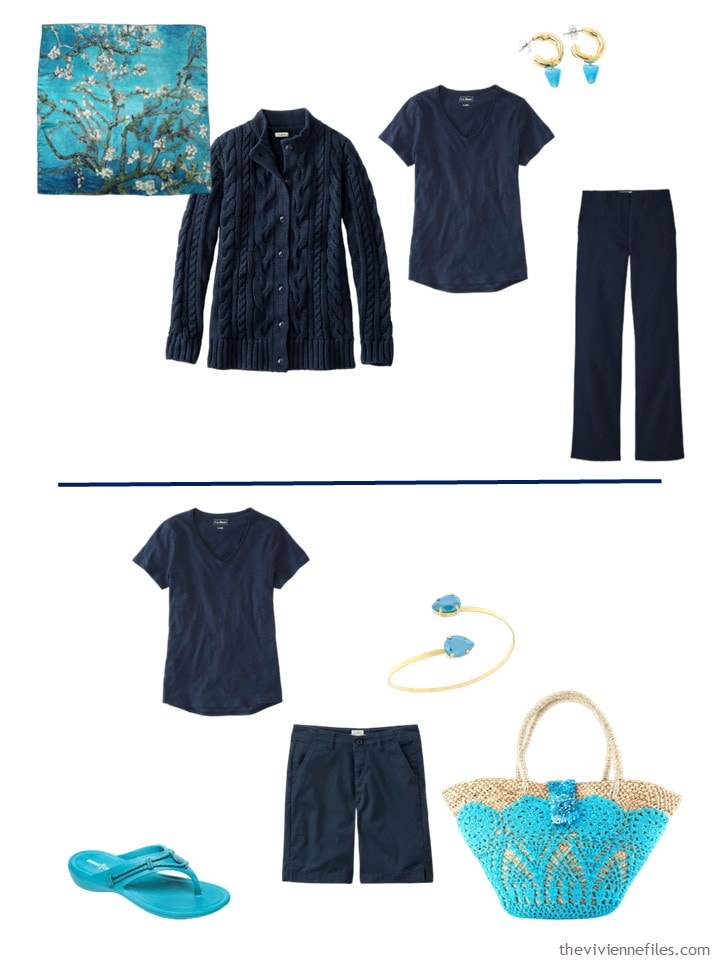 This Fired Brick is the color that I REALLY struggled to find – but persistence paid off…
Here's how it looks worn with black: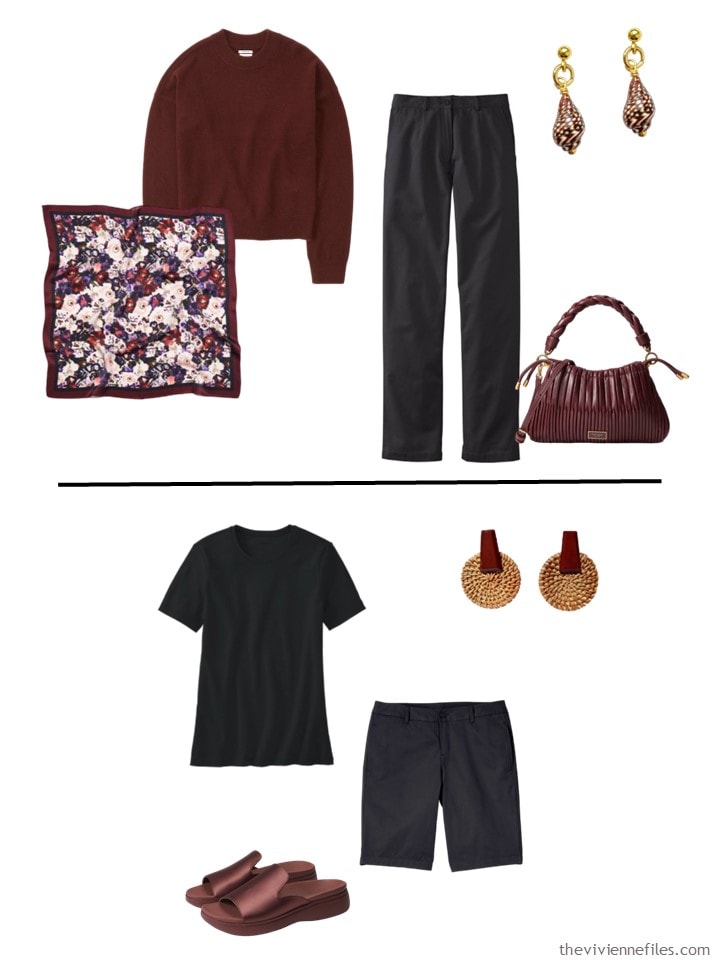 And this is Fired Brick, worn with navy: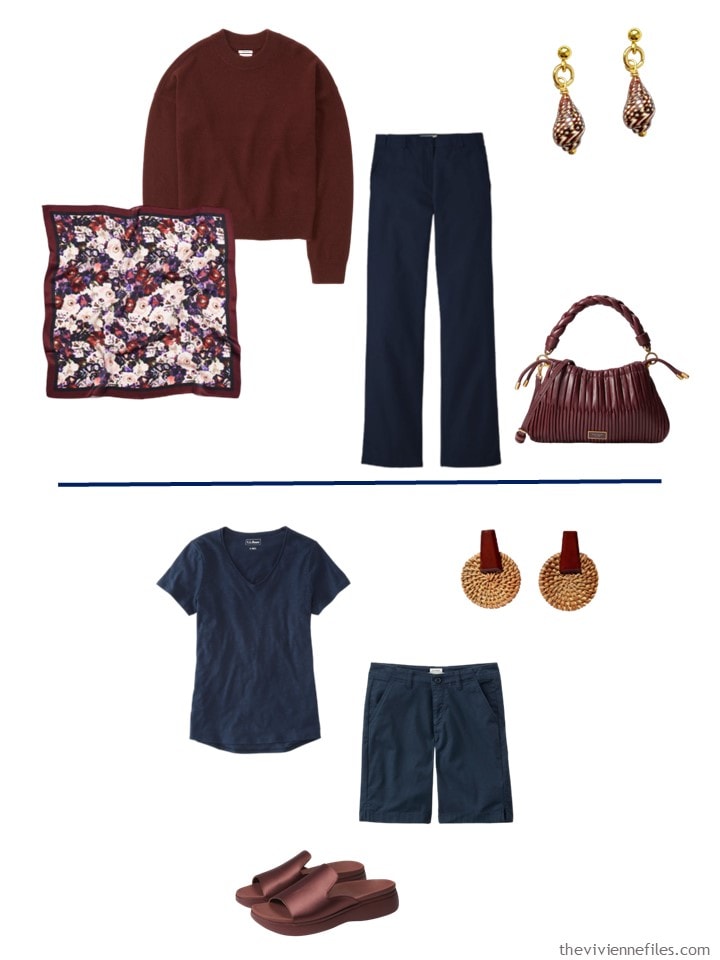 Looking at this makes me feel that starting with accent colors might be a good idea, if your preferred accents don't go with every neutral…
And I think this demonstrates that black does NOT go with everything, no matter how much some of us might want to believe that it does!
love,
Janice
p.s. Five years ago, I wondered if it would make sense to think of a summer uniform that would make getting dressed easier…