May 21, 2018
Some people manage to sail through life wearing white and they always look cool and collected. Even white linen! I think that we all need to embrace the inherent wrinkles in linen – wrinkled clothes make your face look smooth! But seriously, a core of cool white pieces for warm weather could make getting dressed every day a breeze…
With this timeless wardrobe core, you could use accessories to add all of the fun and interest… I don't think you would wear ALL of these pieces at the same time, but you certain could if you want to!
How about a couple of accent colors that supposedly clash?
A hot long weekend? Yes, the white is risky, but so cool and comfortable…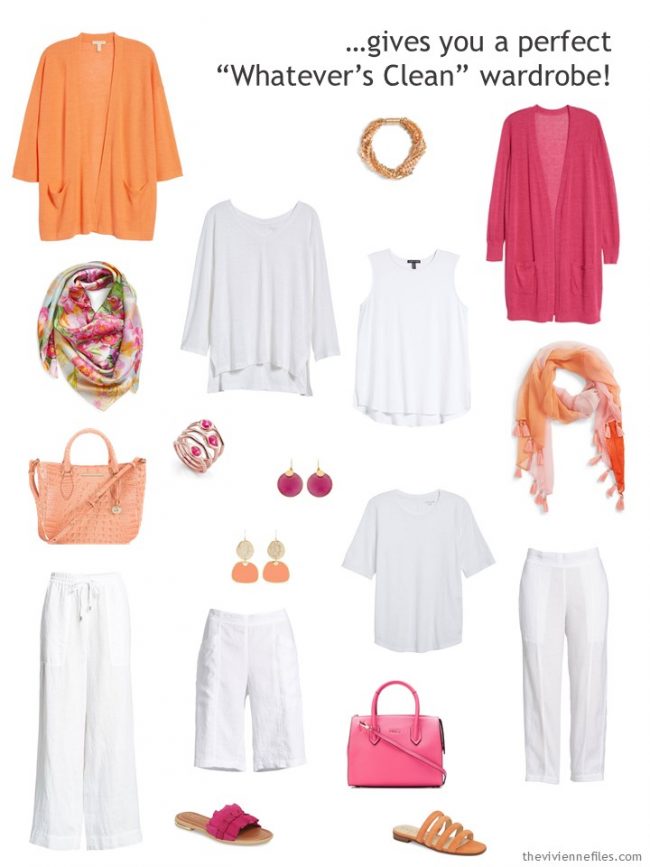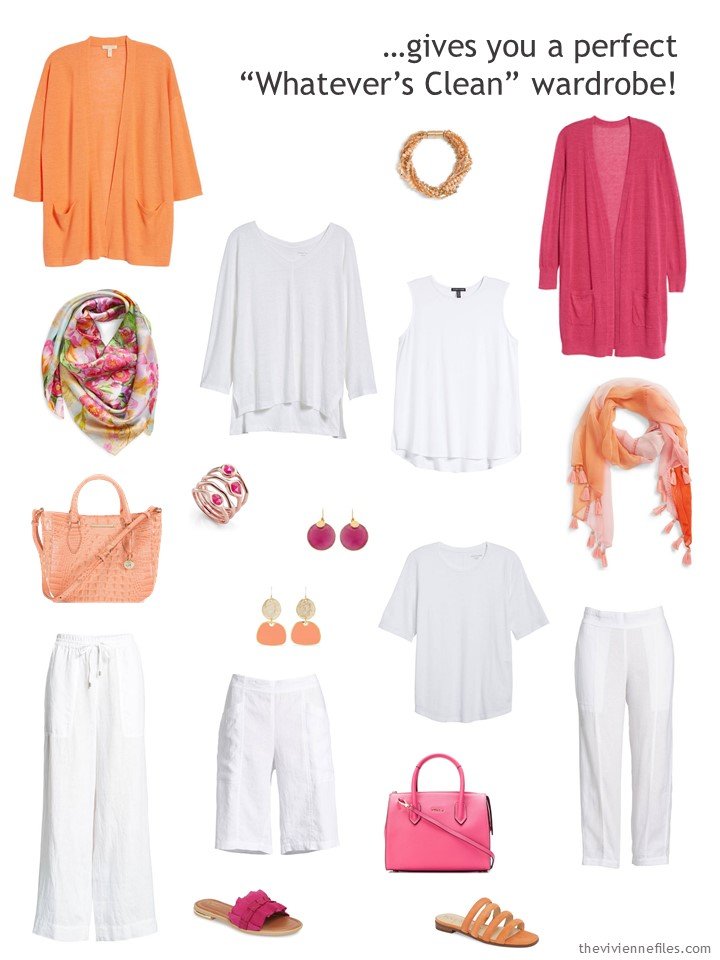 Yep – lots of possible ways to wear these pieces – and the 2 accessory clusters work with each other! That's some fun…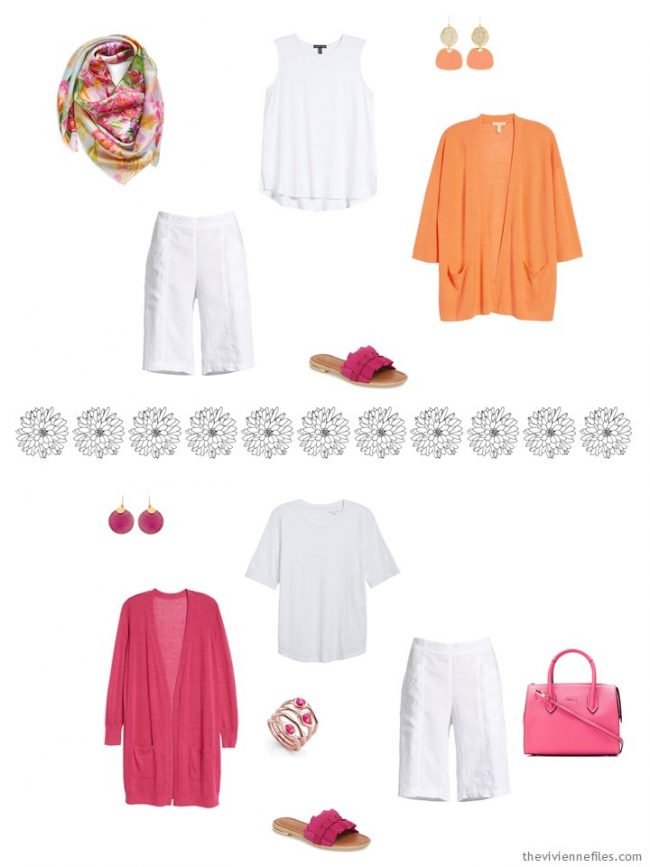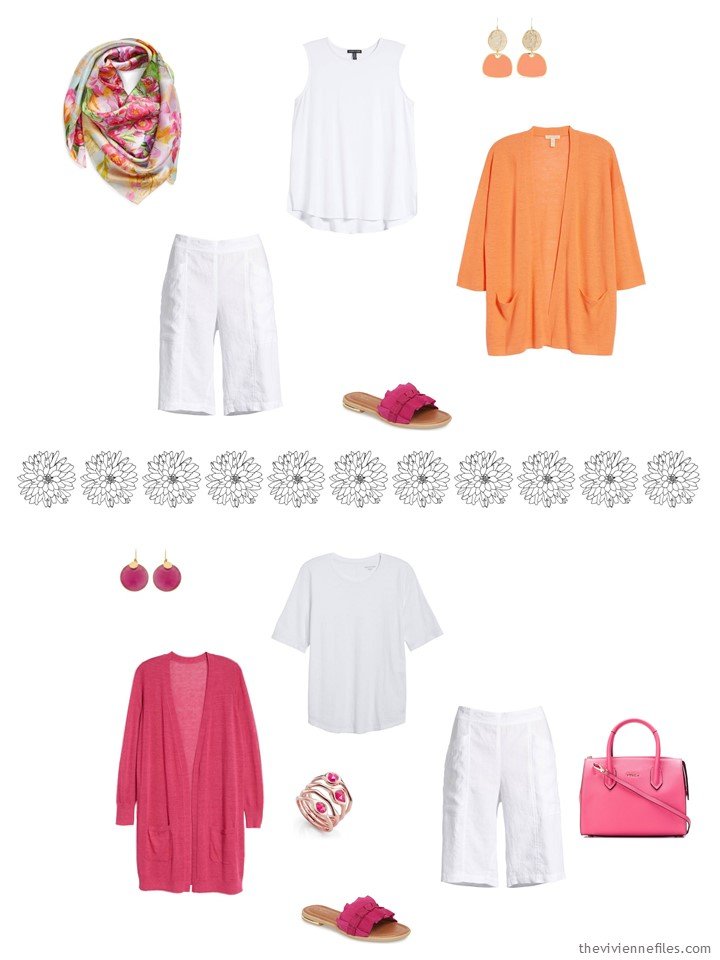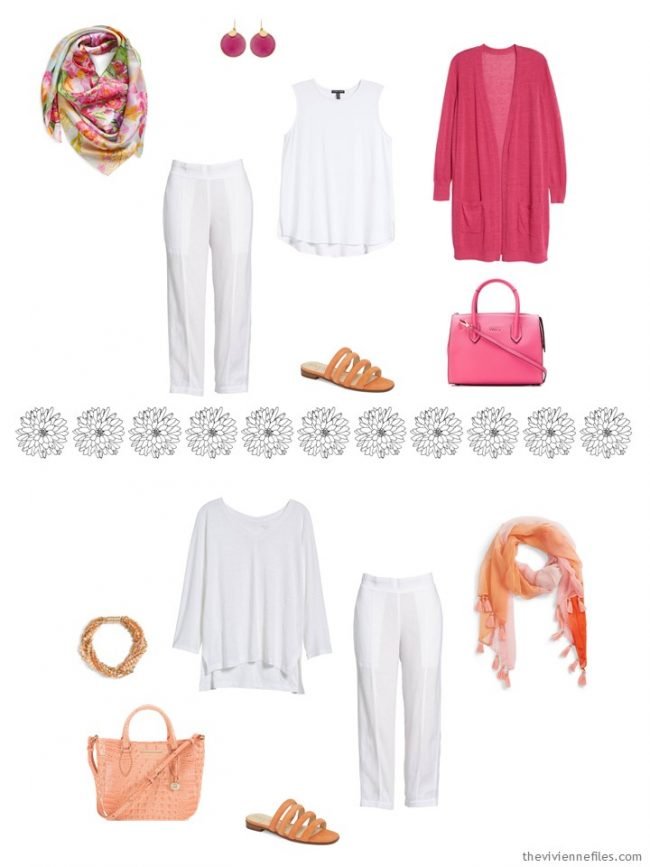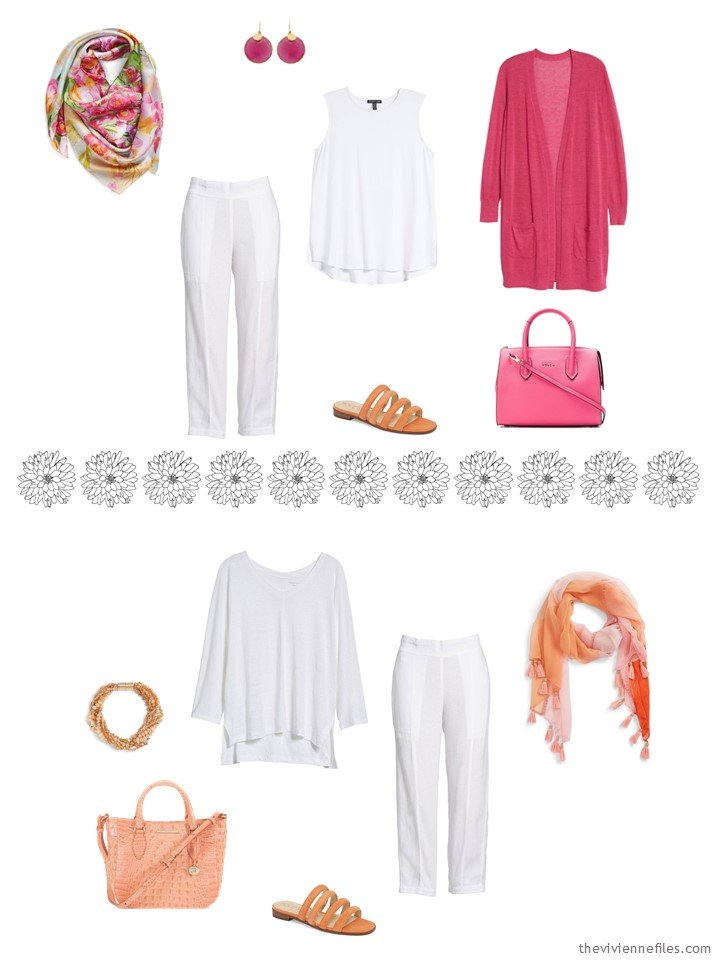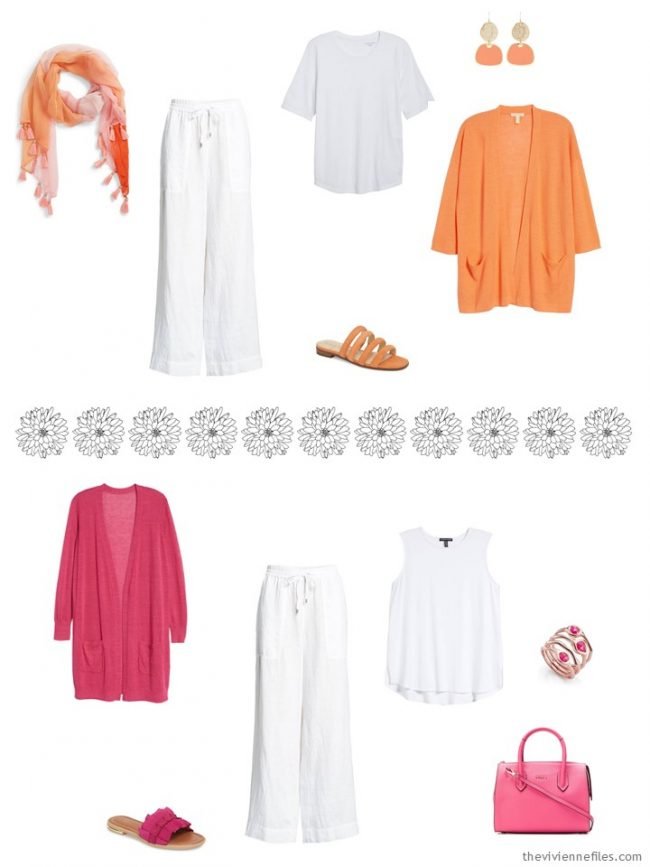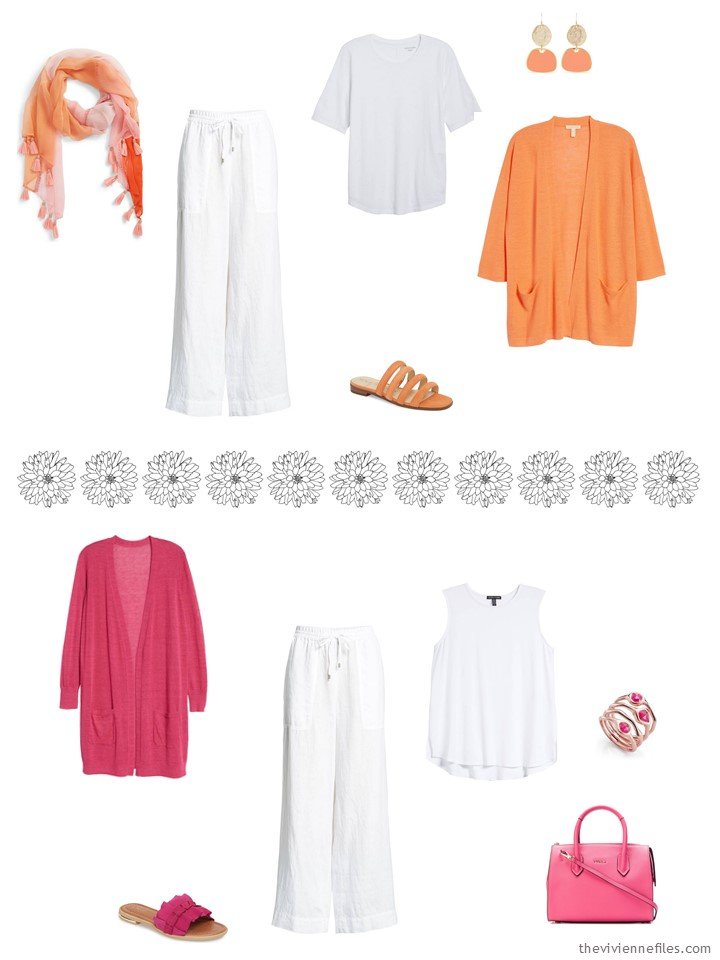 Having that neutral core is really the key to making this work… I'm going to look at another neutral, or 2, to see how this system translates into other palettes.
love,
Janice