May 22, 2023
Beautiful bracelets!
Another Eccentric Aunt
She invited to her nephew's wedding! She's been assured that it's going to be just a little bit dressy, whatever that means…
She is devoted to wearing beige and ivory as her neutral colors, but she also enjoys tossing a wide range of accent colors into her wardrobe to keep things spicy!
For her upcoming long weekend, she's chosen these bracelets to inspire her:
For the trip, she's going to wear a nice calm shade of apricot with her beige, to channel a quiet and relaxing trip. She's also layering a long-sleeved shirt and a cardigan, because it has been her experience that the train is air-conditioned to a terrifying chill…
There is no rehearsal – just dinner the night before the wedding; she will be dressed just fine for dinner in her travel outfit. That's ONE event for which she needn't plan too much…
But for the wedding? She's going all-out, in something not unlike silk pajamas, only MUCH snazzier, and with a nice swish for dancing!
She packs an extra teal top, to wear with her silk pants, as well as beige shorts and a beige cardigan. Her last item is a yellow tee shirt, which will be lovely with beige…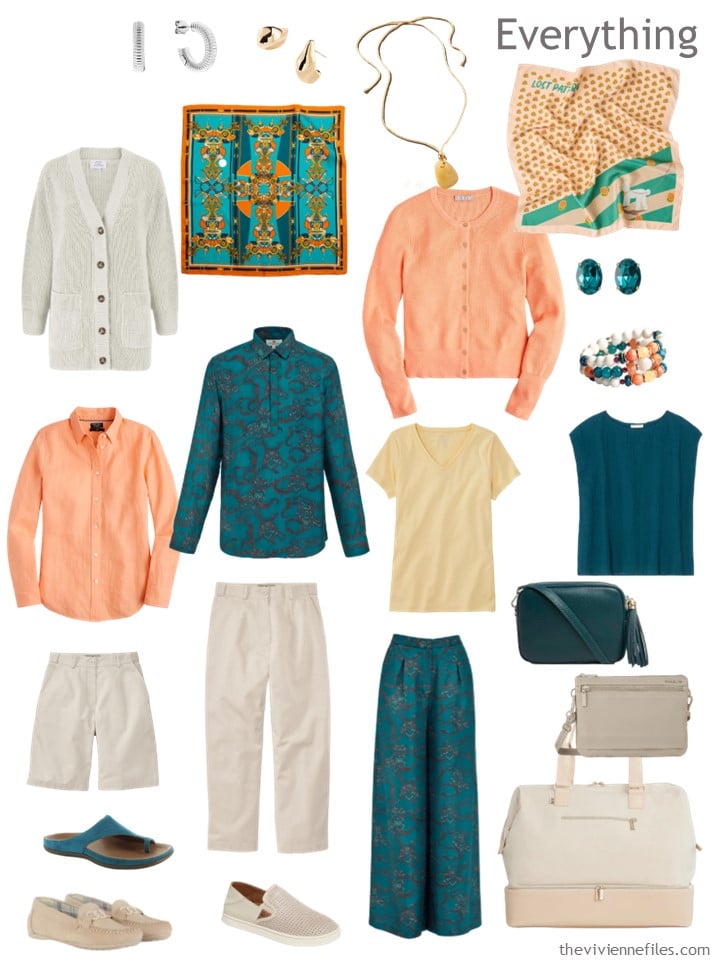 They aren't necessarily colors that you expect to see together in a tiny travel capsule wardrobe, but they actually come together and give her enough options for the time she's away…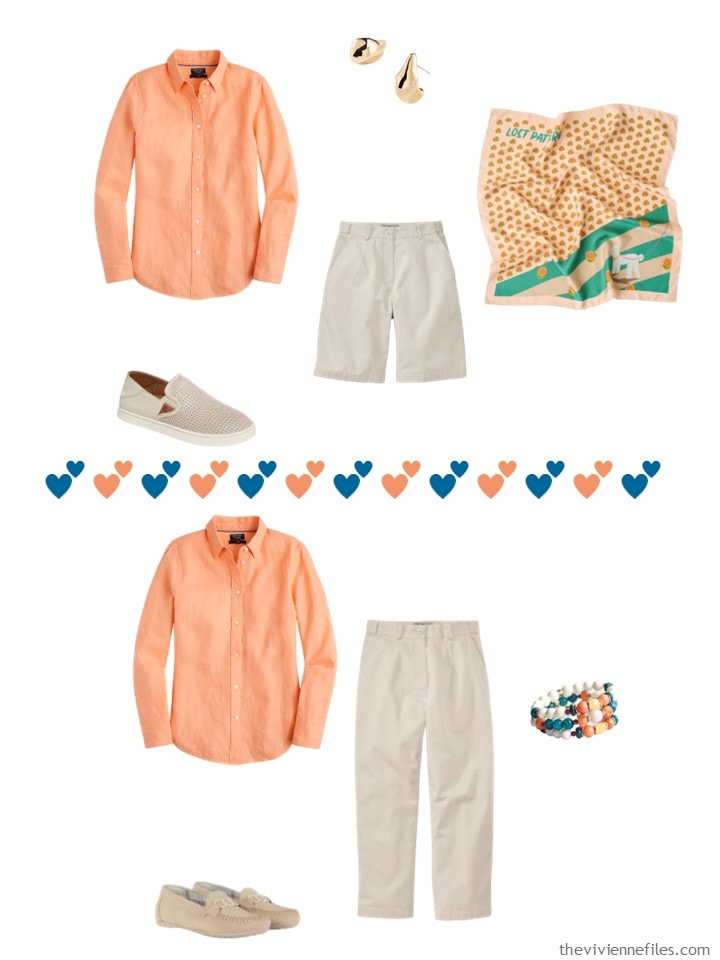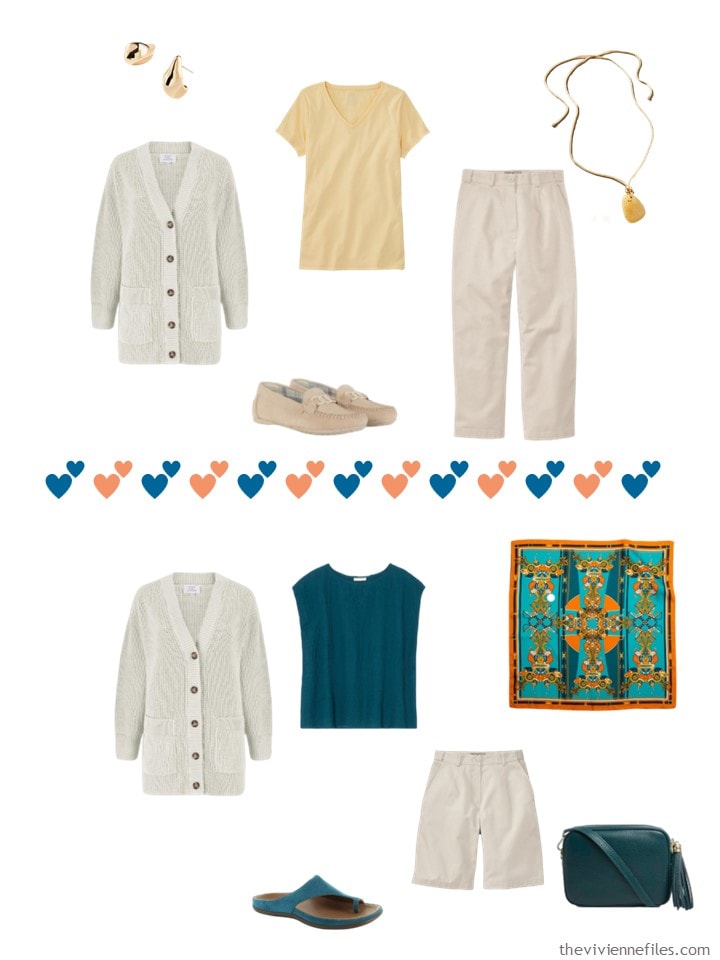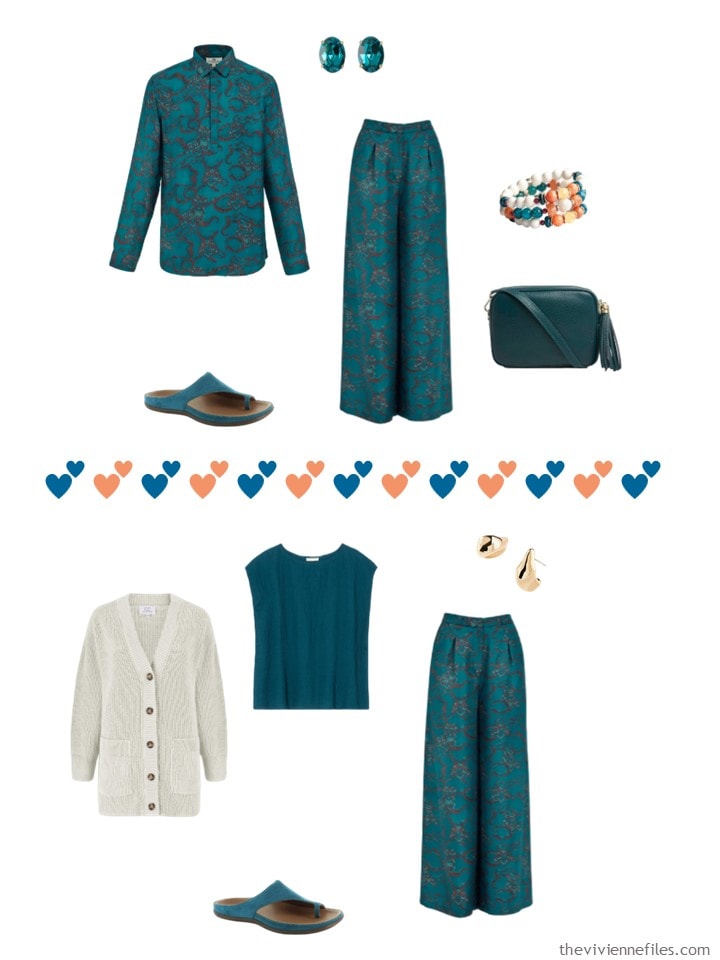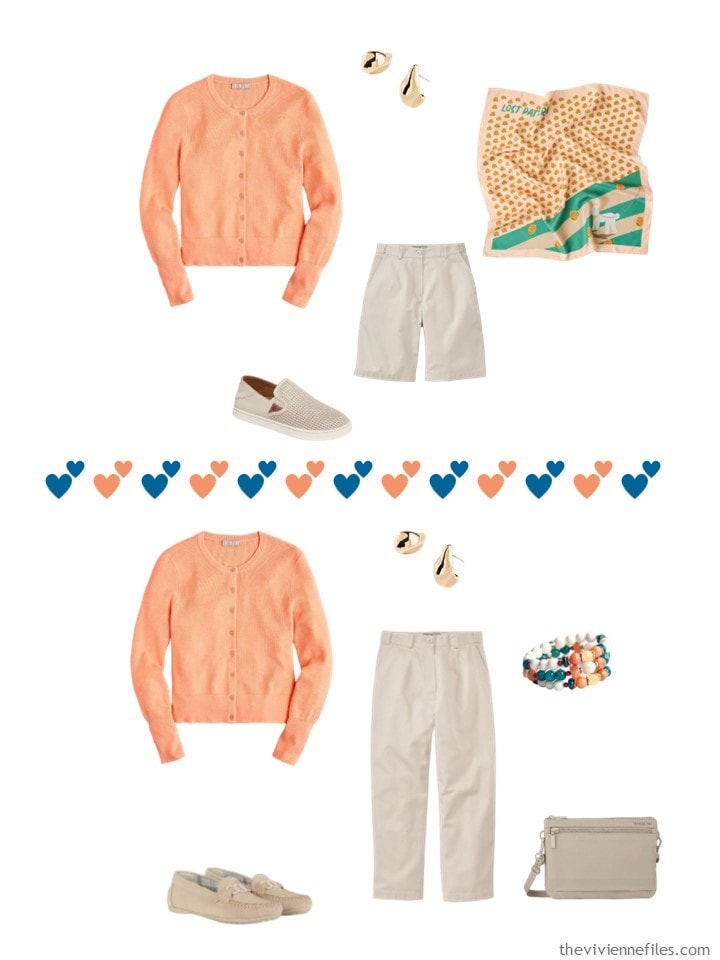 What about that touch of deep red in her bracelet? Check out her manicure and pedicure…
love,
Janice
p.s. Eight years ago, we studied the possibilities inherent in the "Whatever's Clean" travel capsule wardrobe concept. I still love this wardrobe…