August 15, 2022
This is a slightly more extravagant wardrobe than the first 3… and note that if you're looking for accent colors, Benetton always carries plenty!
Back to School – Not in THIS Climate!
She has the longest drive – they live a long way south of the University…
Her friends are always eager to see how she's managing a "real" autumn – she struggles with socks, and when they first met, she hadn't brought any sweaters with her!
She's charming, feminine, and great fun!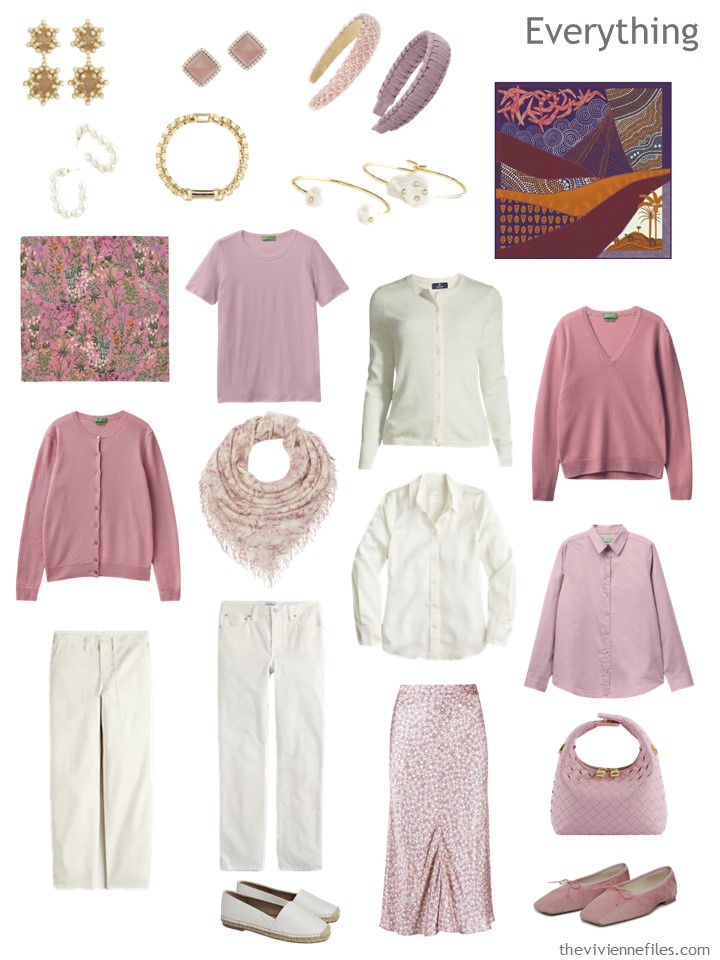 She confesses that she loves "having" to buy corduroy pants, and a cashmere sweater! If there's a temporary cold spell where she lives, she at least has something to wear for a day or two…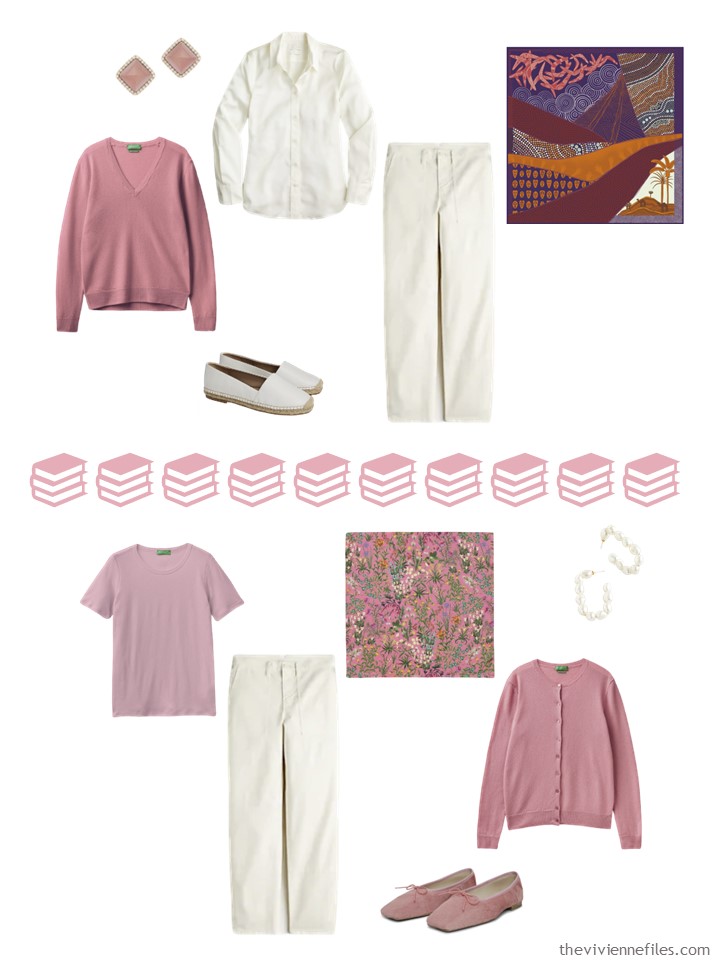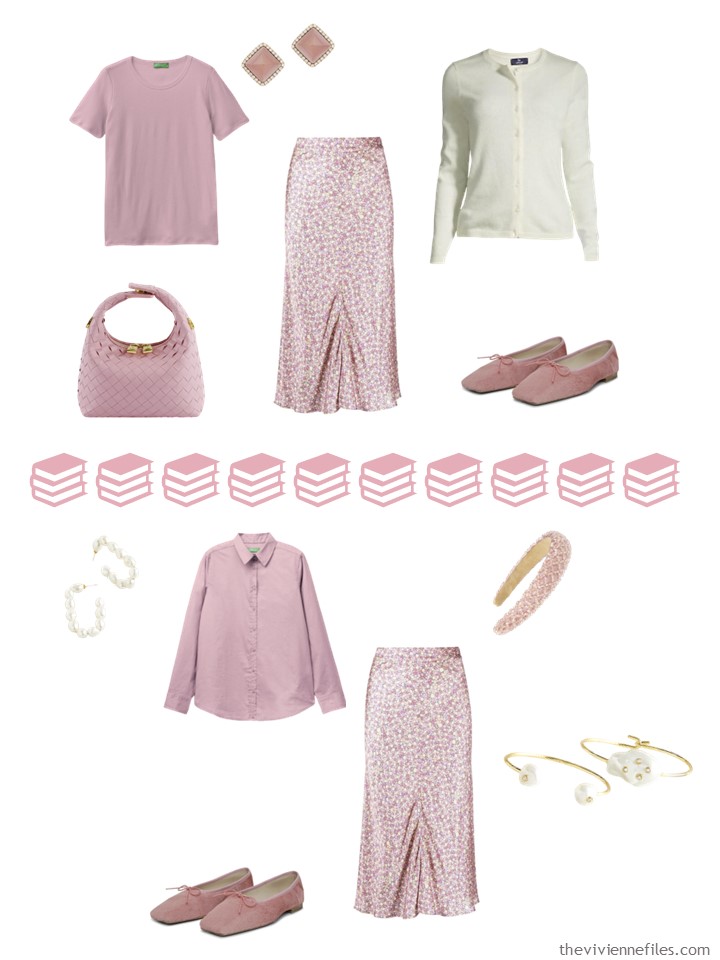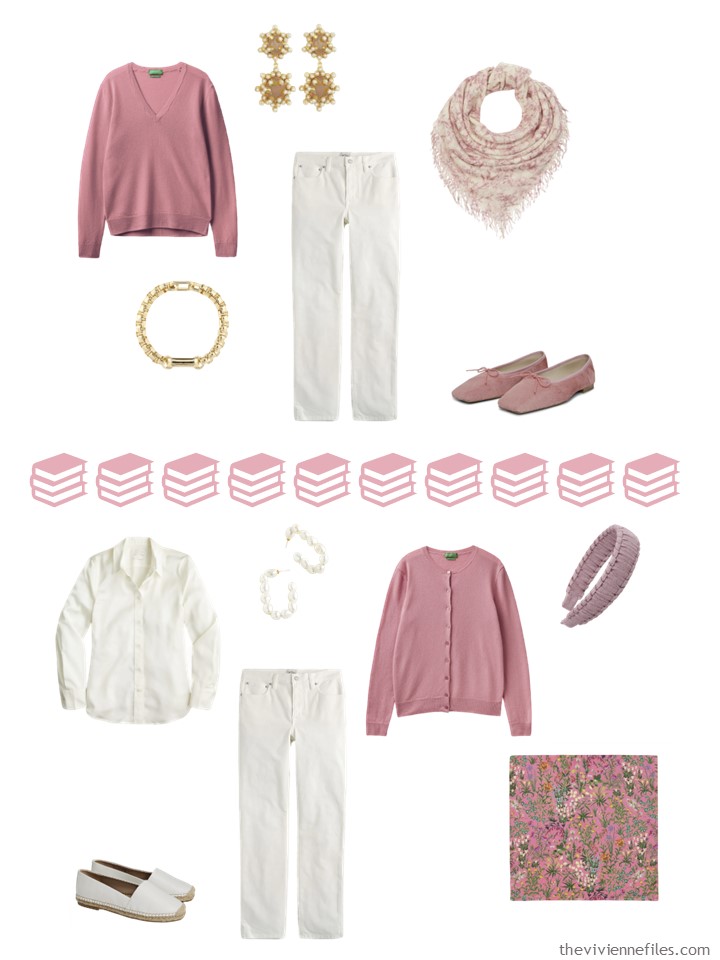 Four VERY different friends, but they have at least a couple of things in common. That's what friendship is – a warm and loving meeting of individuals!
love,
Janice
p.s. Six years ago, our heroine wore all neutral colors, and her signature necklaces…