July 27, 2016
You asked; you get!  What does the woman with the "chocolate box" wardrobe buy for cooler weather in fall and winter?
First off, let's remember that we left her (here) with this capsule wardrobe: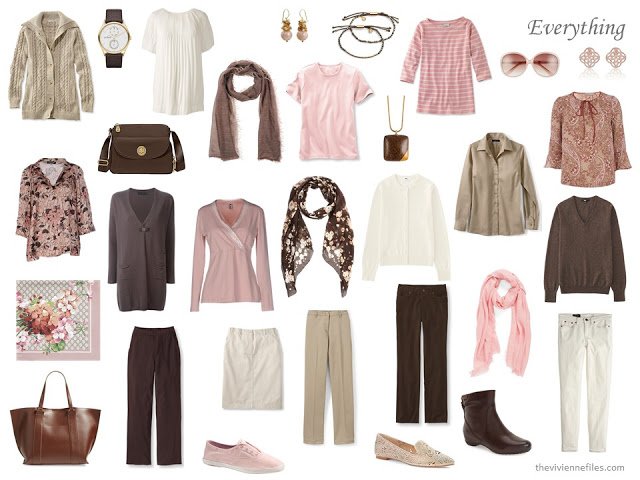 By the time August rolls around, even if you don't NEED warmer clothing, you're certainly thinking about it! A long-sleeved shirt can layer under anything, warm socks in pink are just plain fun, and a sweater that combines all of the chocolate, caramel and cream colors can be worn A TON…
For illustrative purposes, here are a few new outfits that result from the modest shopping excursion show above; There are certainly more combinations than these: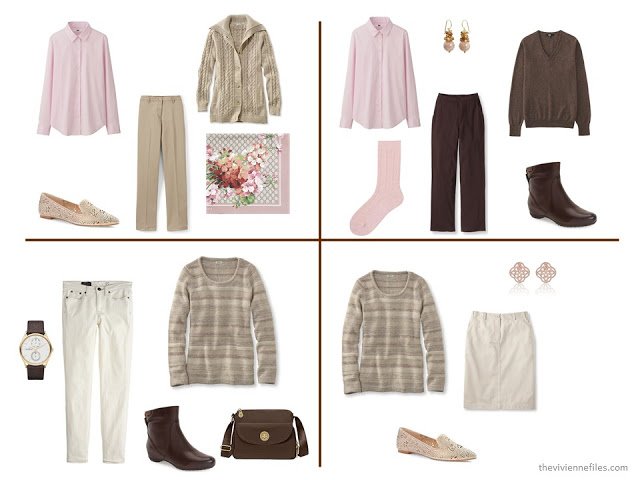 Next up, the weather takes a decided turn, and some warm snuggly things are in order:
As before, these few additions give you many new options – don't forget that a button-front cardigan can be worn alone, as a sweater, in addition to being worn over another top.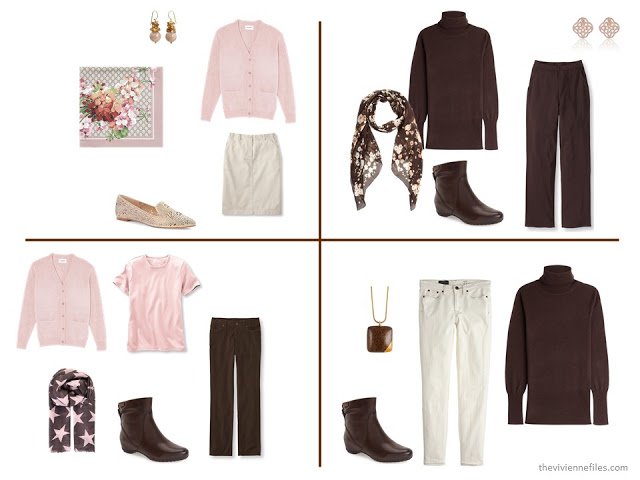 When the winter holidays loom large, even the most casual of us might decide that we need something a bit dressy:
These additions also work extremely well with our fictional heroine's existing wardrobe: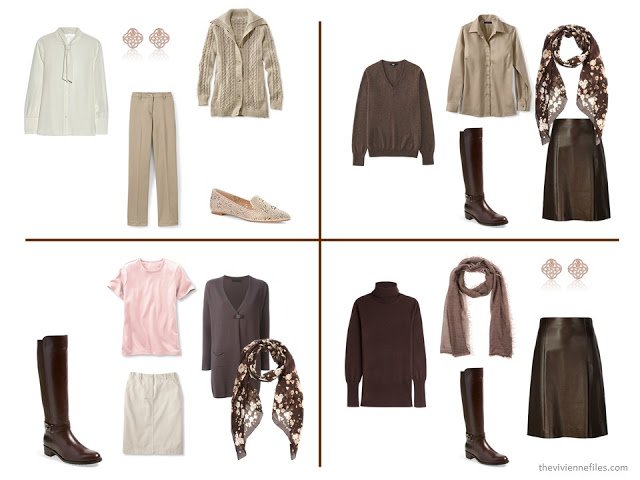 And after the holidays, heading toward Valentine's Day, might be a great time to scour the sales and look for some romantic tops – cherry filling for our chocolate box!
Adding an entirely new color to your wardrobe isn't as risky as it seems, if you make sure that your new accent is something that works well with your current neutral colors. These 3 pieces blend beautifully: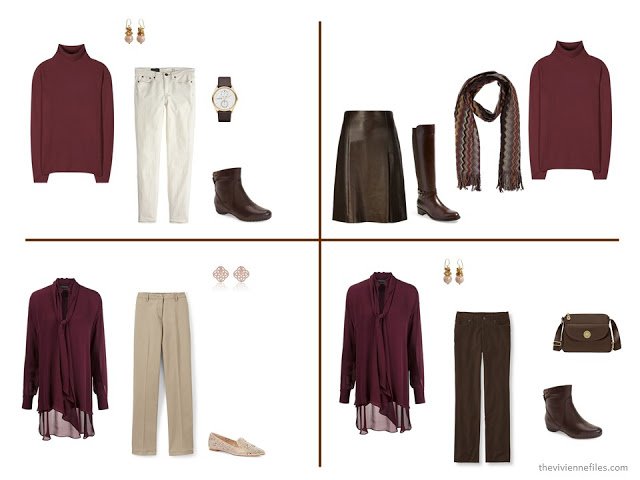 And OH YEAH, somebody's going to need a couple of winter coats:
Maybe she didn't need another scarf, but there was no way I was going to resist a scarf called "Owl in the City!"
Here's her wardrobe, after the cool-weather additions: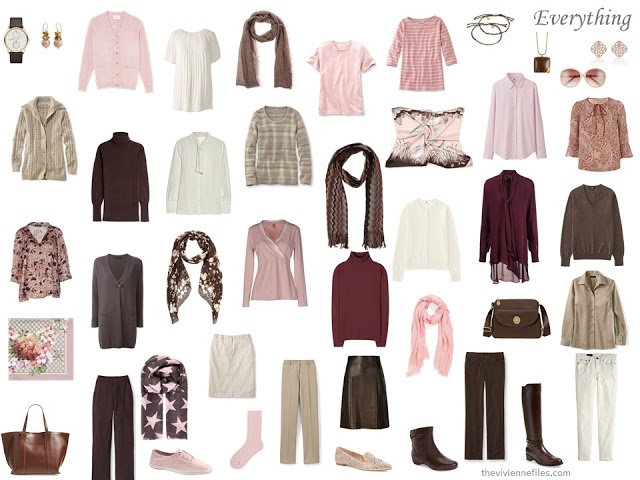 I think she's going to be very happy…
love,
Janice