July 26, 2016
Don't you want to walk down this avenue? I'm hoping that there's a lovely person with some iced coffee down there in that intriguing yellow building…
While green is the dominant color in this painting, there's no way to build even the smallest of capsule wardrobes around that shade of green, unless you make the garments yourself. So I've chosen the lovely grey of the tree trunks and branches as our neutral.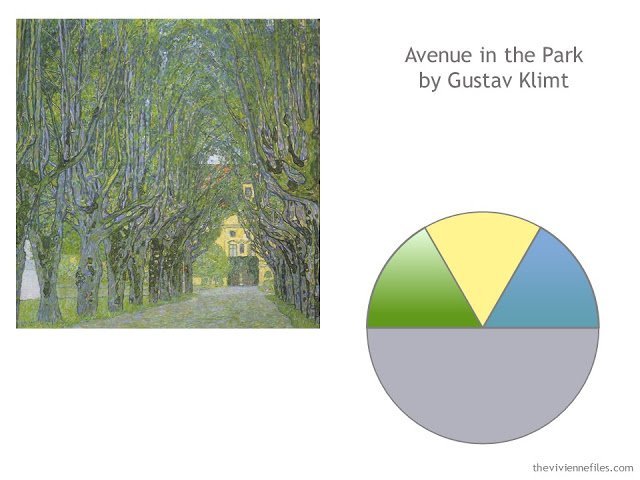 Life List
She's taking just a short break, but with a very specific purpose in mind…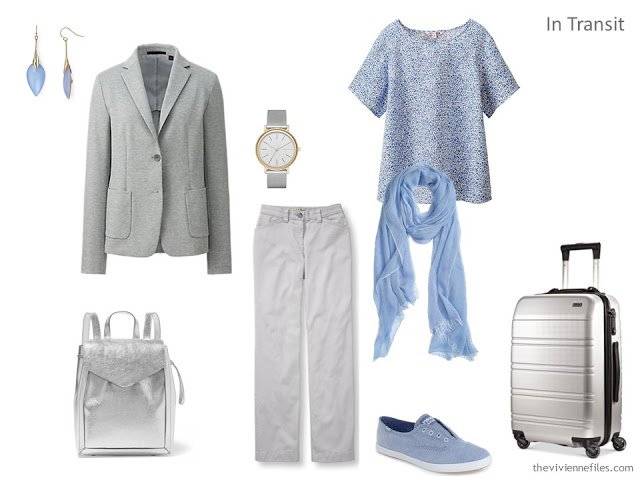 Earrings – Alexis Bittar; blazer – Uniqlo; watch – Skagen;
tee – Uniqlo; scarf – Nordstrom; backpack – LoefflerRandall;
pants – L.L.Bean; shoes – Keds; suitcase – Hartmann
She's packing just enough for a few days of walking outdoors, followed by casual dinners and long nights of restful sleep: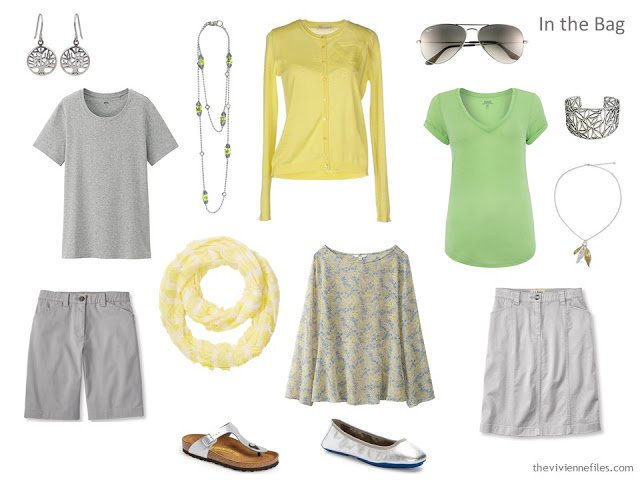 Earrings – Aoy; tee – Uniqlo; necklace – Lagos; yellow cardigan – REDValentino; sunglasses – Ray-Ban; green tee – Polo Ralph Lauren; bracelet – Komang Wijayana; leaf necklace – Ying; shorts – L.L.Bean; infinity scarf – LOFT; sandals – Birkenstock; chiffon top – Uniqlo; ballet flats – Me Too; skirt – L.L.Bean
When her friends hear her mention her life list, they always assume that she's talking about birds, but that's not the case!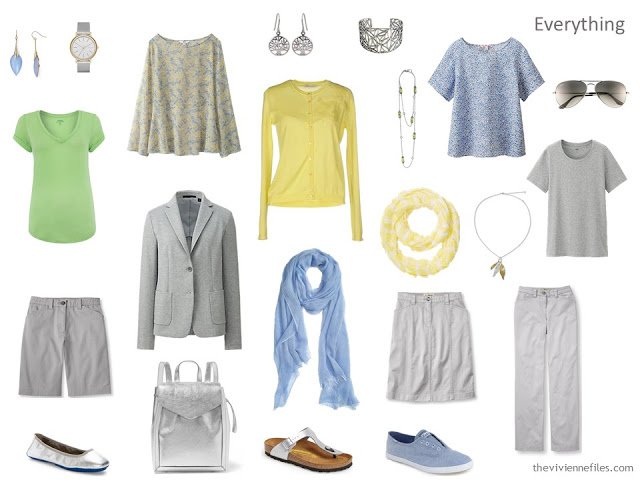 She found a large arboretum, near a city that she's always wanted to visit…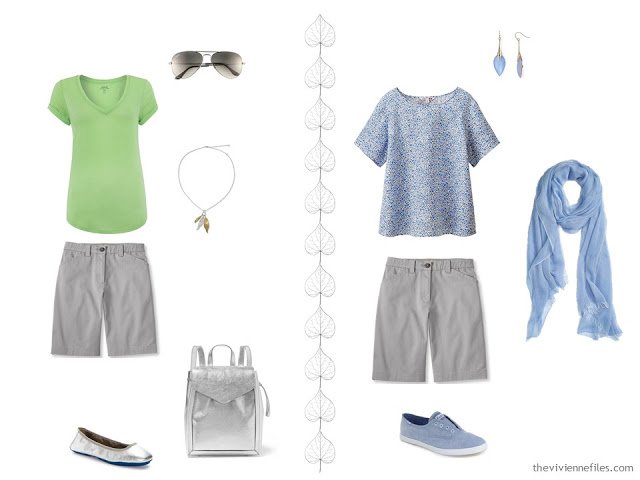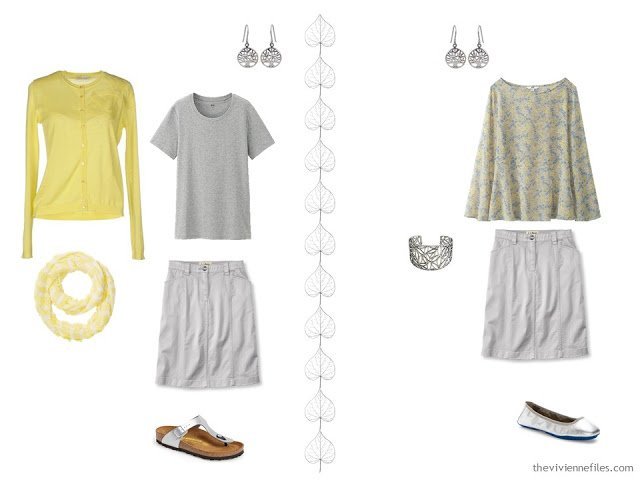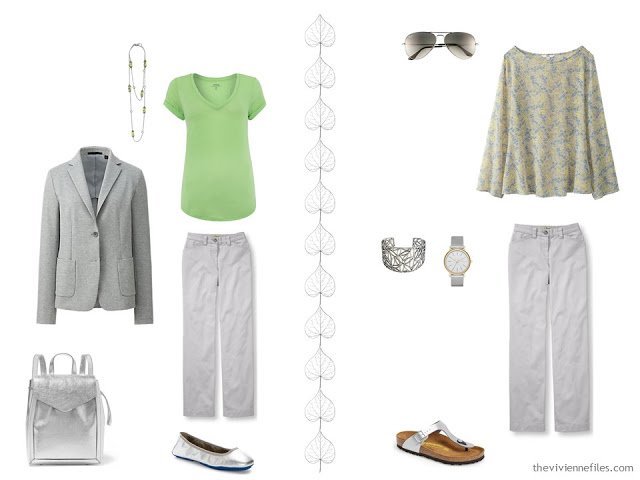 So she's going to add to her life list of trees! She's always had a passion for leaves, and branches, and bark…
love,
Janice