July 28, 2016
Someone out there's going to Northern Ireland, and then over to England. Envy…. sigh….I know a couple of garments that are on the packing list, so I'm going to do some imagining around those few things.
For starters, let's say that this is the travel outfit in question, and thus our color scheme is set:
In addition to having a chosen color scheme, I've decided to focus on the tile-like pattern of the scarf, as well as the woven detail of the tweed jacket as our focal motif – a woven handbag, square earrings, etc. You'll see this detail in more pieces of jewelry, as well as the nice squared plaid of the flannel shirt, too!Knowing that it can be cold, wet, windy and changeable in both locations, a nice warm outfit with waterproof boots is essential:
And although this isn't at ALL a dressy trip, something sort of nice and pretty is never a bad idea for indoor days – museum, historical houses, churches etc.:
So if my friend only packs these 3 outfits, she's pretty well set for a brief trip: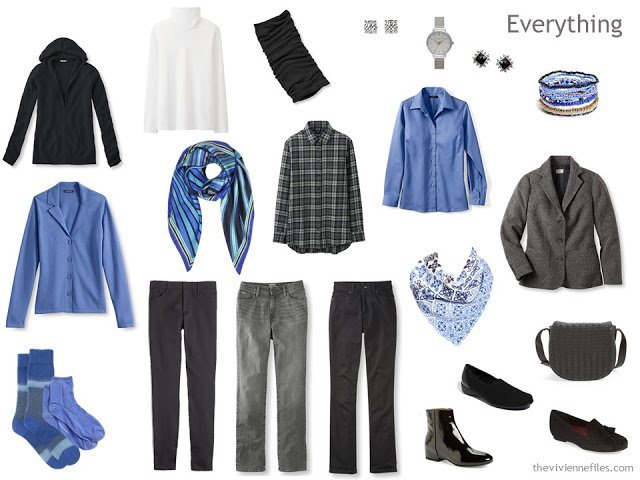 In addition to the 3 original outfits, there are more combinations – at least these 4: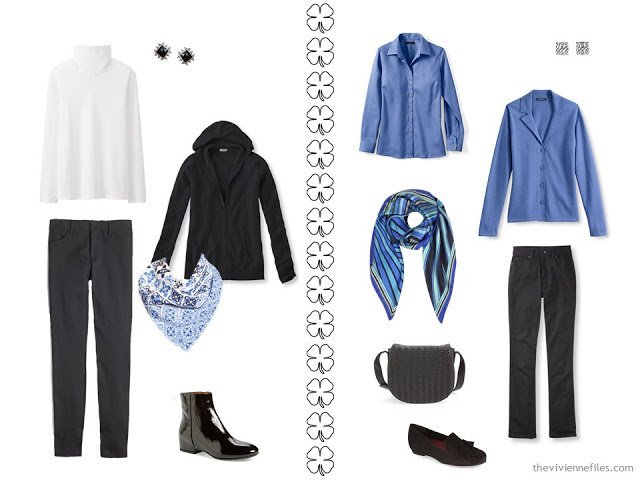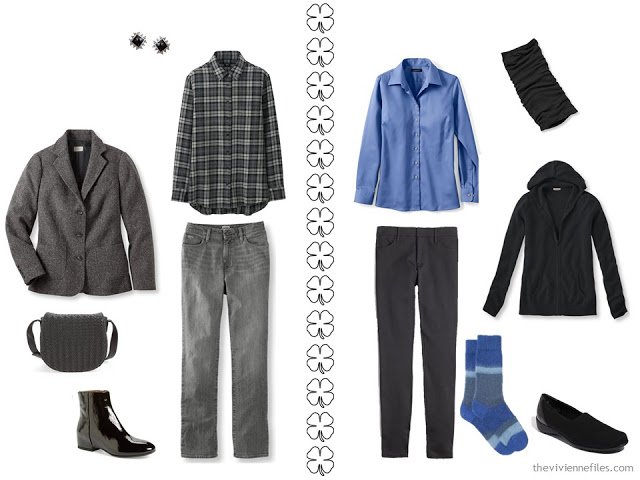 However, I wouldn't travel to Ireland and bet on being able to get laundry done. (if there's a place on our planet where it is HARD to get laundry dry, it's Ireland…)
So let's evaluate everything we have so far, and see where we need to supplement our suitcase: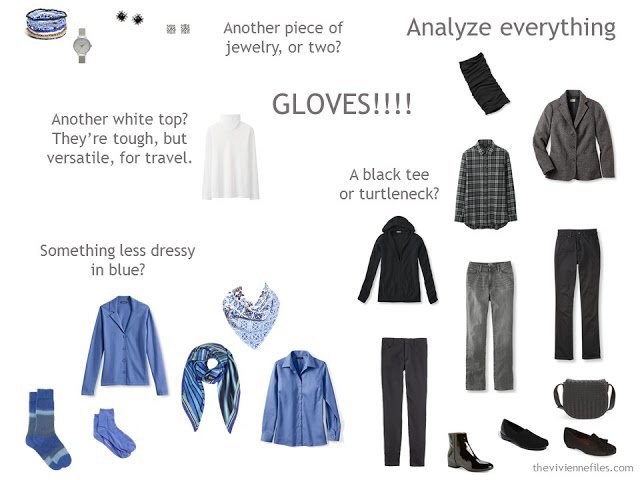 Gloves are small, and very important…
These are the additions that I've chosen to make to our imaginary suitcase:
So this is NOW the entirety of our travel wardrobe: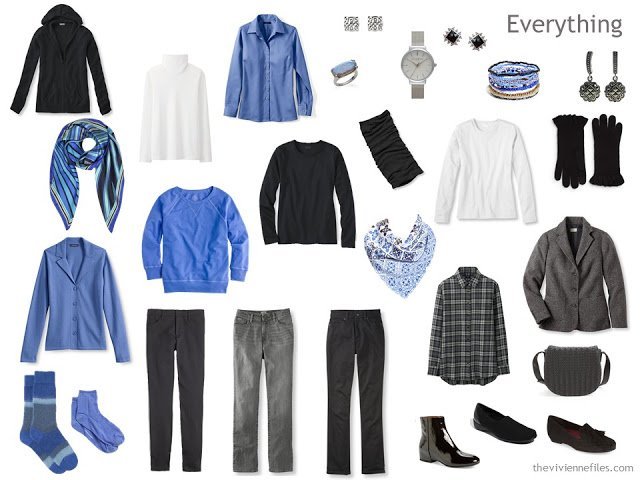 Just 3 additional piece of clothing give you at LEAST 6 more outfits. Some time I'm going to sit down and see just how many different combinations are possible…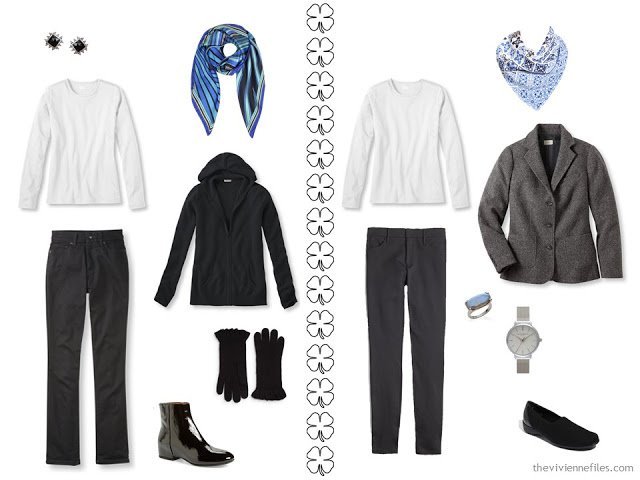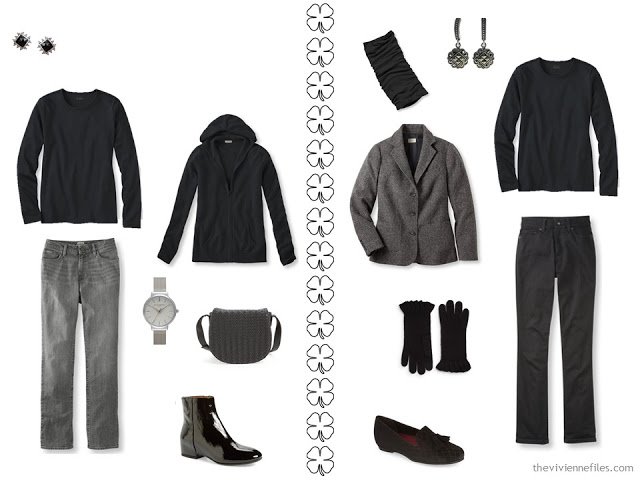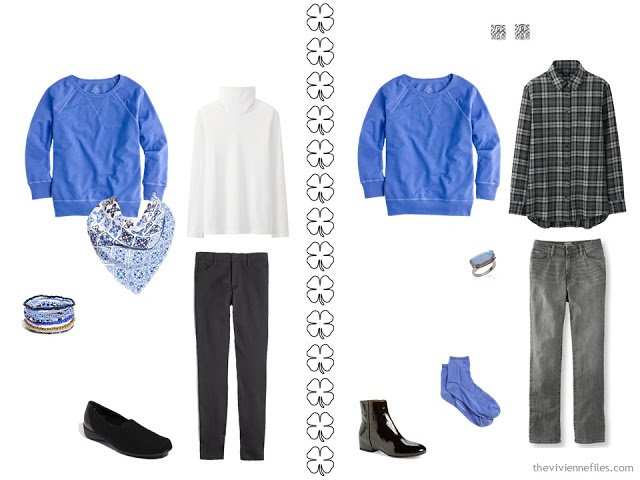 For the less cold among us, one of the tee shirts could be short-sleeved, or a sweater could be cotton rather than cashmere. But the general idea would still work, and all of the outfits would still come together perfectly.
Ireland…. sigh…
love,
Janice