July 29, 2016
After yesterday's fun with packing capsule wardrobes, I couldn't resist changing the accent color, just to see how it would look! So let's revisit the first outfit, and change the shirt color from blue to red (as well as swapping out a different scarf and socks).
I've changed the earrings for something more round, so that we can look at softer or rounded shapes for prints and accent items. This, of course, will change our color scheme, too:
The 2nd outfit only sees a change of shirt and earrings – as much as I was considering a softer print for the shirt, the idea of a flannel shirt in Ireland and England just makes TOO much sense to abandon!
The 3rd outfit – our indoor activities ensemble – gets a great scarf, and some fun socks. Never discount the possibility of socks as an ice-breaker for pub conversation!
As before, for a short (4 to 6 days) trip, this is really everything you need: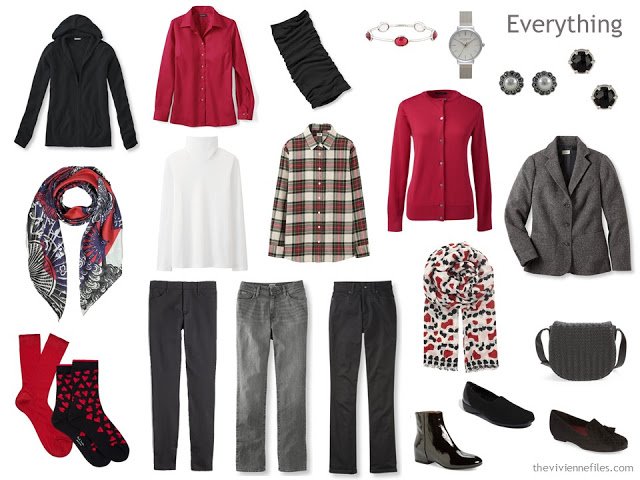 The pieces from the 3 initial outfits can be recombined in a few more ways, to give you a feeling of variety, or to be worn in different settings/weather conditions: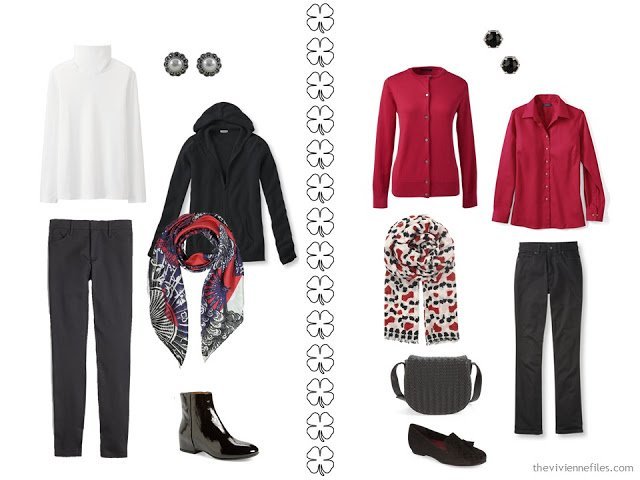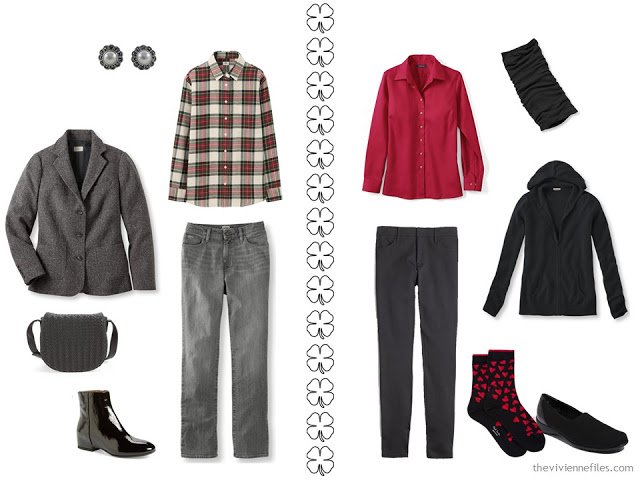 But if you're going to be away for a week or more, you're going to want to lay out your 3 outfits, and see where the gaps are that you need to fill: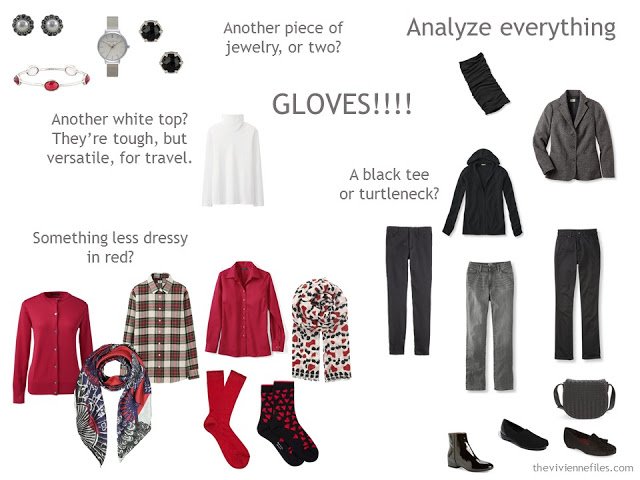 In order to keep our color comparison as accurate as possible, I've just changed the colors of the blue items… Okay, I had to change the earrings, because I'm mad about these earrings!
This is the "new" everything – and I think it looks pretty versatile…
The additional 3 garments give us quite a few new outfits – this is just a sampling of how all of the pieces can come together: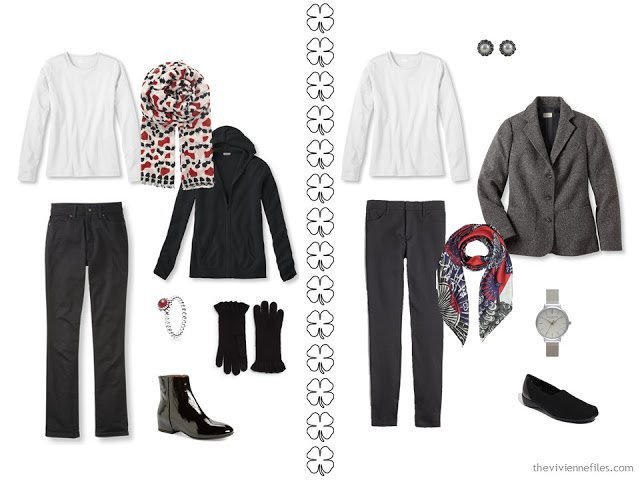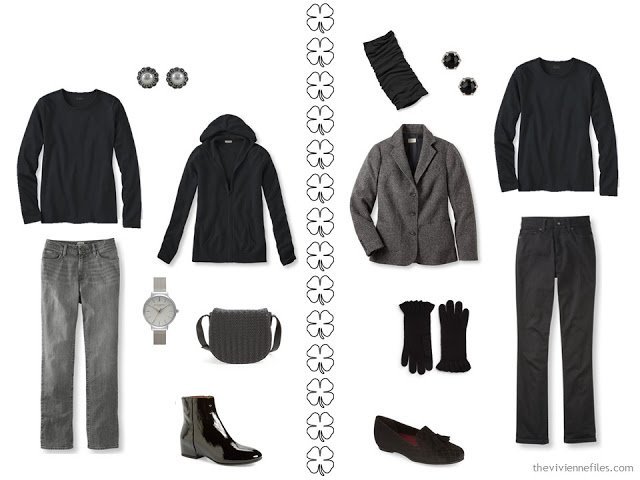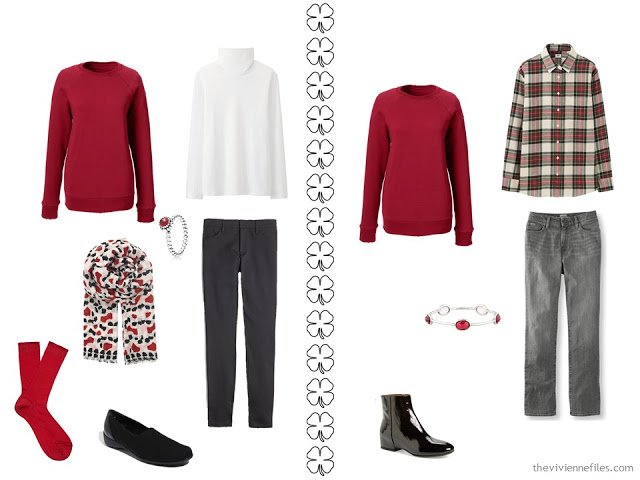 And yes, if you wanted to pack BOTH the blue AND the red accents, I'm not going to stop you! It takes the wardrobe beyond the bounds of a carry-on bag, but for a long trip it might be just the ticket…
love,
Janice