August 12, 2022
Back to School – She Wishes!!!
She's the youngest of the 4, both in age and in spirit! When she pulled off her cap, they were delighted to see purple highlights in her hair!
editor's note: if you're considering adding bright highlights to your hair, I STRONGLY recommend Punky Color. I've been using all of the various shades of purple (plum, purple, violet) for years, and it's easy, mess-less, and actually good for your hair! If you're going to have white hair that takes dye well, you might as well take advantage of it…
She's still raising younger children, so she rarely dresses up. She loves this trip each year, because she can pull out her "good" pants, and her floral blouse!
Of course her dress is a sweatshirt! And certainly, her dress shoes are FLAT, but still quite nice…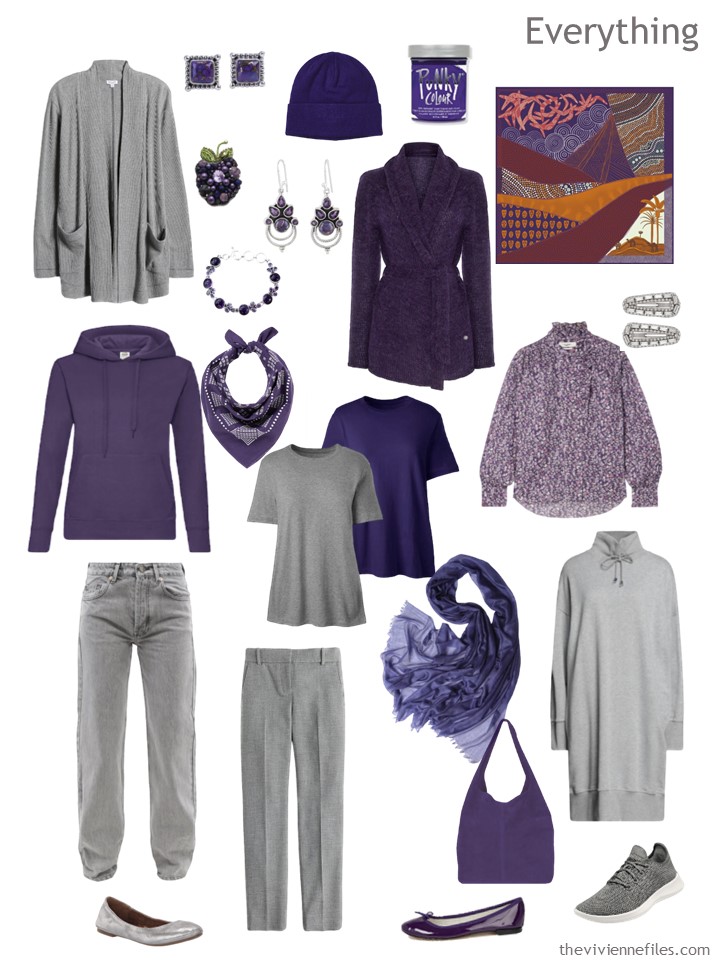 Sparkly clips in her highlighted hair are so much fun!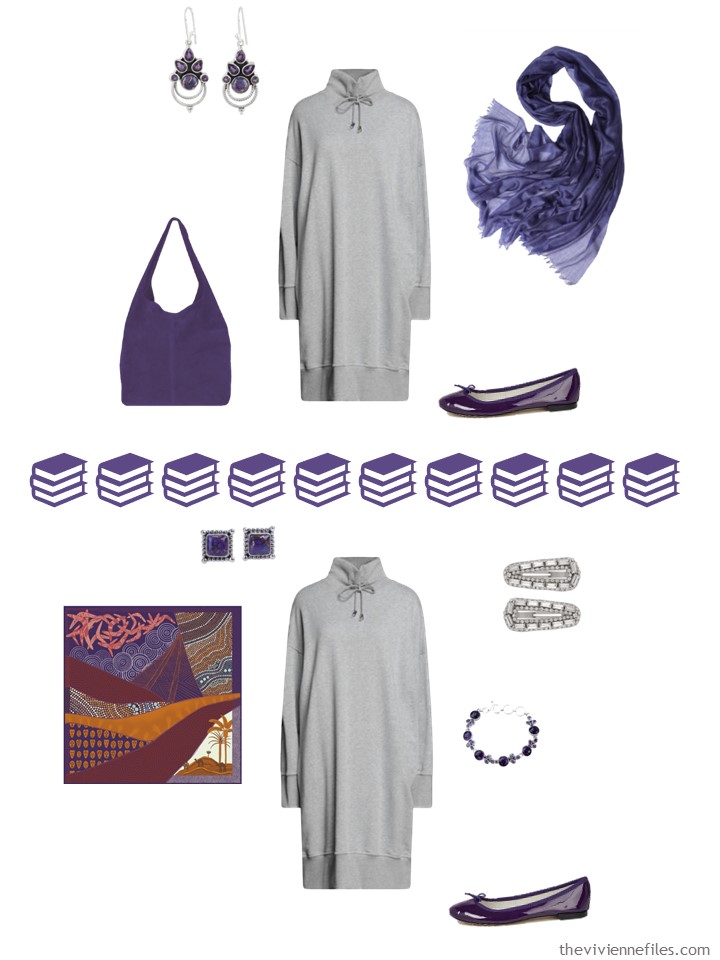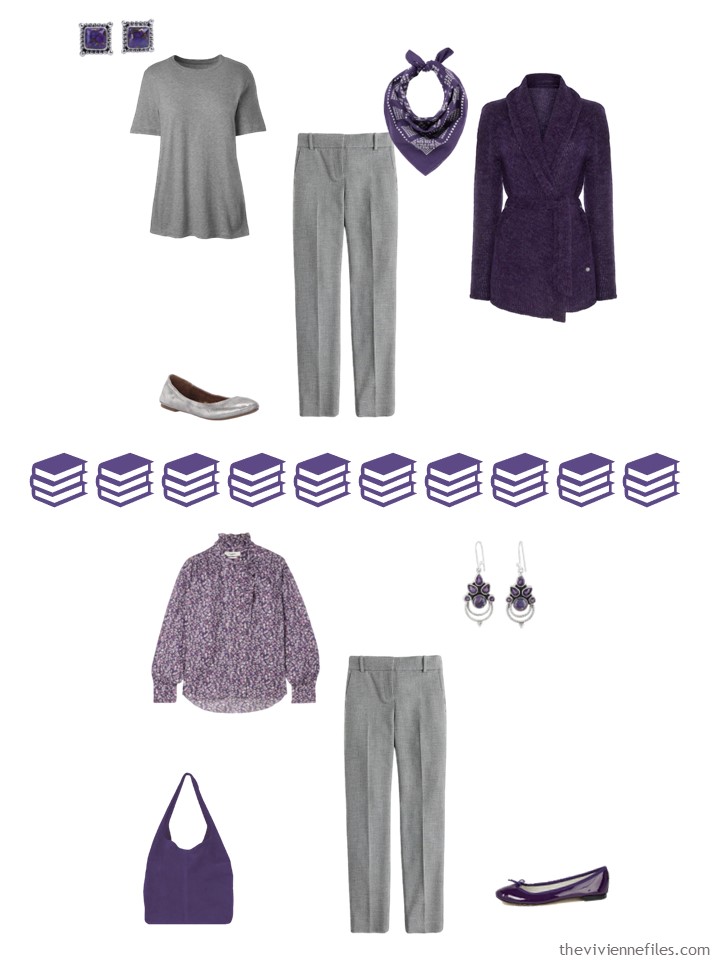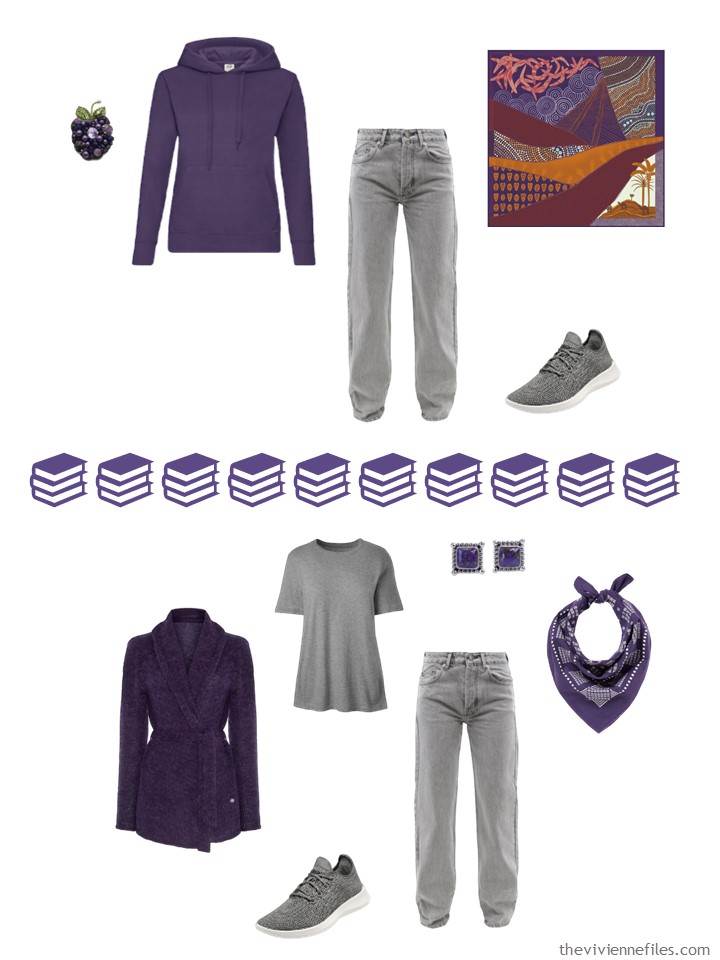 I'm quite smitten with this – but I have purple highlights in my hair too!
love,
Janice
p.s. Seven years ago (oh my!) we had started with a beige Common Wardrobe, and then added "seashell" accents… It's still very pretty, and timeless!
p.p.s. Yes, I've missed one of the Japanese 24 Seasons – it was for the beginning of autumn, and I thought I'd wait and do 2 of the cooler weather seasons back to back…