August 12, 2015
Yesterday's comments were wonderful – thanks so much for sharing all of your ideas!
Someone suggested soft pink and peach in a capsule wardrobe, and described it as feeling like being inside a seashell… HOW was I going to resist that idea?
Let's add these accents, shall we?
As a reminder, this was the original Common Wardrobe:
And these were the original accessories. These are still going to be used, and be important!
I think I've paired each new top with each of the bottoms from the original neutral wardrobe. I confess that I was getting a little bit muddled, but you get the general idea – there's everything here from very casual to "nice evening out" dressy. The long cardigan will really only be wearable over your shoulders with the longer skirt, unless you have the hips of a 12-year old boy…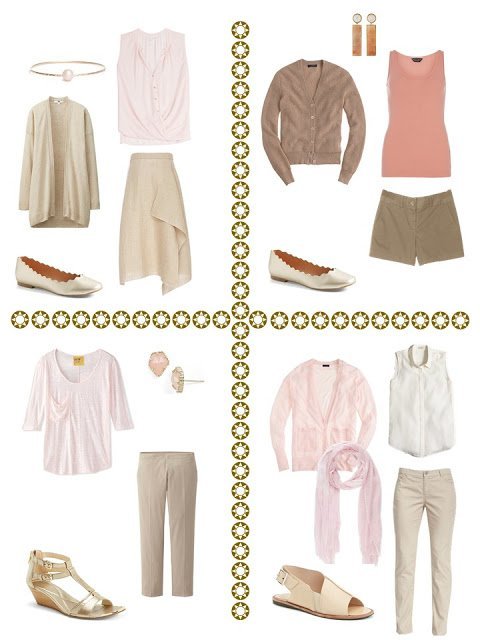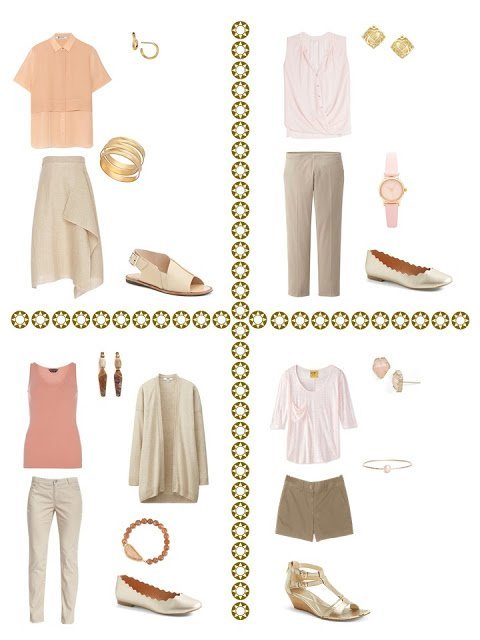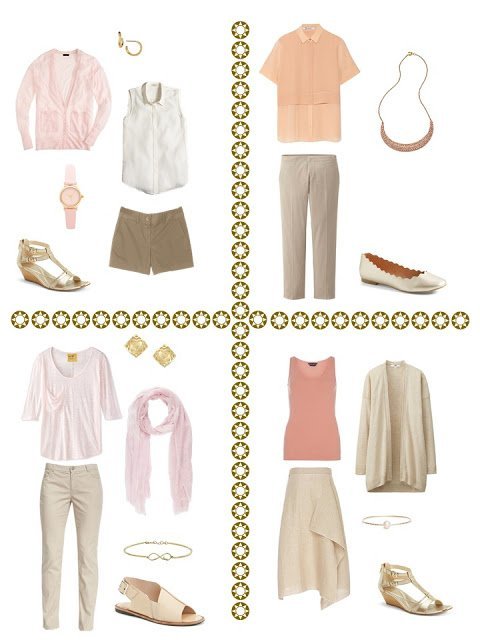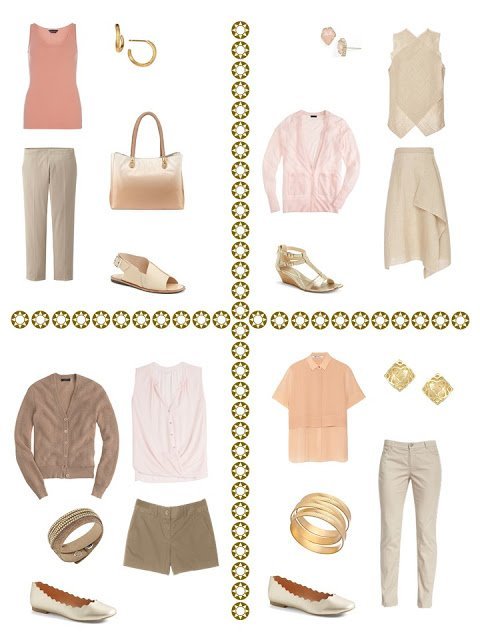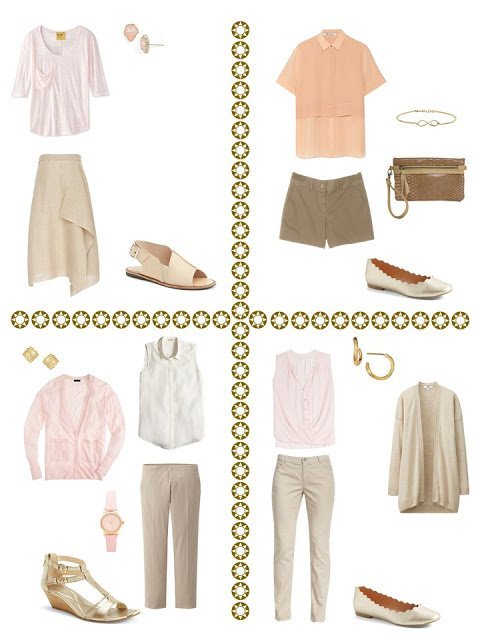 As always, I toss the Common Wardrobe template in for reference: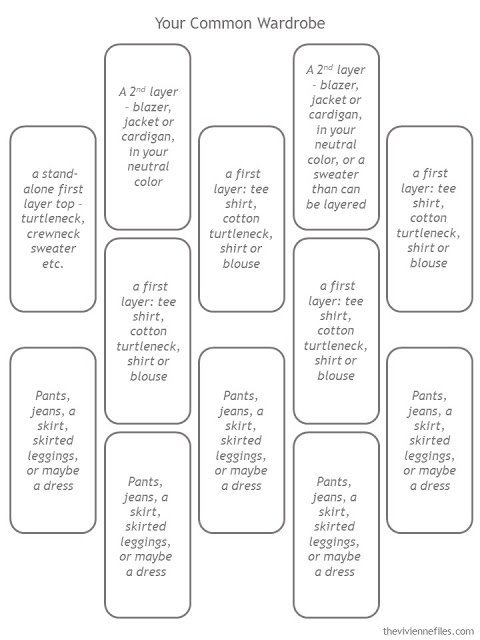 Hmmm, if you wore three of these garments on the plane/in the car/on the train, you could pack 14 pieces, and have about the most gorgeous travel wardrobe imaginable….
Tomorrow, I'm going back into this adventure with "Tuscan accent colors" of deep russet red, olive green and gold… The entire feeling of this is going to change dramatically, and that's the fun part! Accent colors seems magical in their ability to change the mood of Your Common Wardrobe, don't they?
love,
Janice