August 13, 2015
In honor of the season (in the Northern Hemisphere) of the ripening of all delicious things, I give you the "Tuscan inspired" capsule wardrobe of wine, olives, and gold that was sent to me a few days ago.This reader really goes all out – she finds photographs and paintings that illustrate the colors that she likes, and builds me a little collage that is my reference material. I need to find out if she'd mind if I showed the illustrations here – they're really beautifully chosen and constructed, and serve as a glorious inspiration to my already hyper-drive imagination!
And yes, I did choose that bracelet because it reminded me of olive trees and grape vines…
For easy reference, here are the original 12 garments, that are really getting a workout!
And the core, neutral accessories without which these ensembles would never be possible. I find it interesting that these 3 pairs of shoes are just as happy with strongly colored accents as they were with pastels. While I would certainly be all over a pair of olive green ballet flats in this wardrobe, you can clearly see that, if you have your neutral items, you can go a long way!
As always, there are lots of possible combinations, and a wide variety of occasions for which you can be perfectly attired: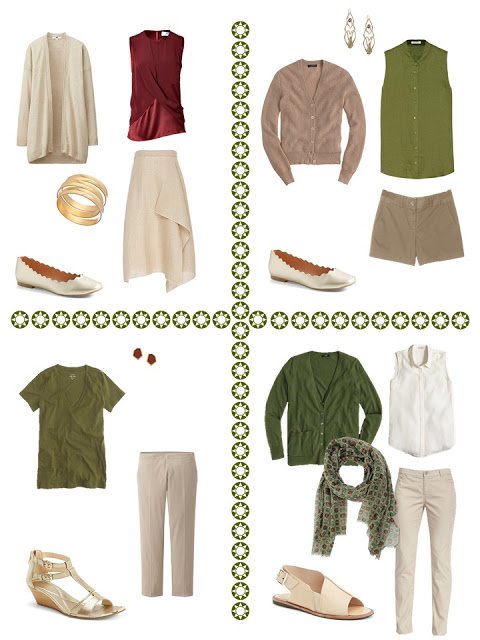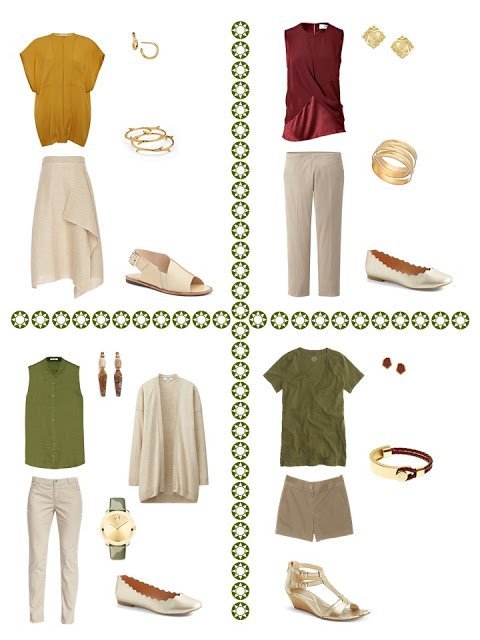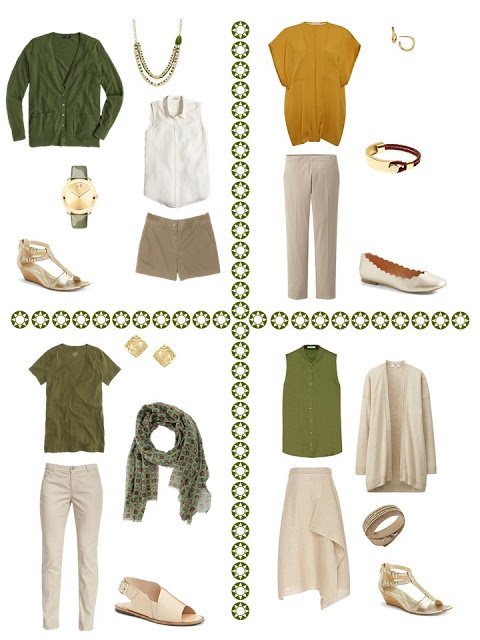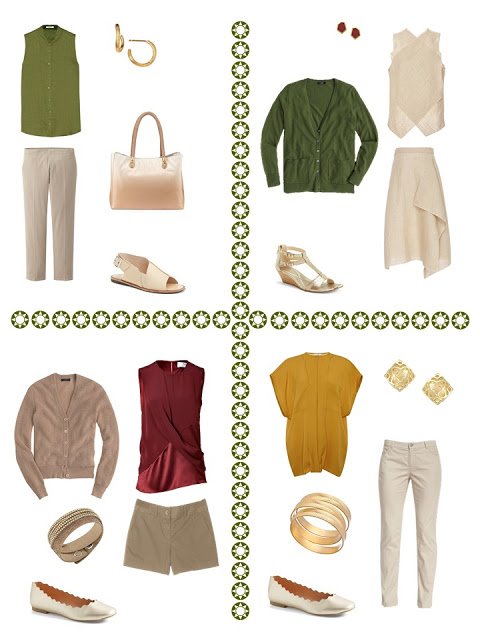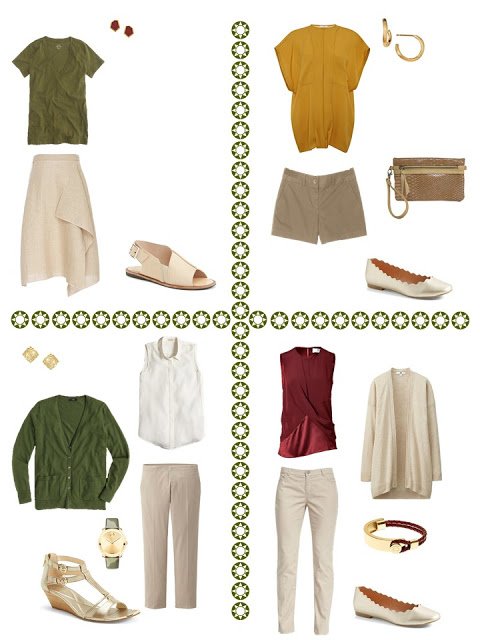 Just in case: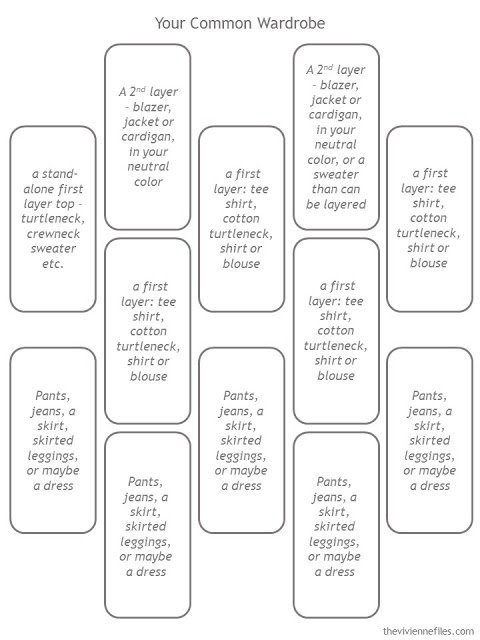 Tomorrow, I am taking a very exciting break from these neutrals to share a "travel to Chicago" post, that is a partnership with the very lovely Susan of Une Femme d'un Certain Age. It's pretty humbling to be able to work with a blogger of such high reputation and devoted following!
Saturday, I'm back with these neutrals for one last visit (I think); we're bringing in shades of sea green and blue…
love,
Janice