This is really exciting for me; as a blogger who seems to be under most radars, to have been asked by Susan of Une Femme d'un Certain Age to partner up for a pair of posts was unexpected, and pretty thrilling.
Susan's blog was one of the very first I ever followed, and her style and élan are qualities that I try to emulate in my own way. I can't encourage you enough to get to know her and appreciate the charm and elegance that she brings to her life, and in turn, to ours!
So today, Susan's going to give us some guidance about what to pack if we're off on a voyage to her neighborhood, in Los Angeles. I'm really eager to see what she has to say, since that's an area to which I've only traveled ONCE, and I'm sure I have a few things I need to learn!
And on my side of the partnership, I'm going to give you a pointer or two about visiting Chicago…
Labor Day; Cooler Near the Lake
Last night, when you arrived, it felt cool, but you'd been on a plane, and then in a cab, so you weren't really sure…
Happily, you listened to your dear friend Janice, who LIVES on the lakefront, and you packed long-sleeved shirts and a cardigan. And you've still got your very stylish sweatshirt from the flight that you can wear some more. (this doesn't work if your sweatshirt is torn, paint-stained, or says "Lions" or "Tigers" or "Bears") oh my….
(I must mention – the border of the silver ring has tiny stones with a blue tinge to them…)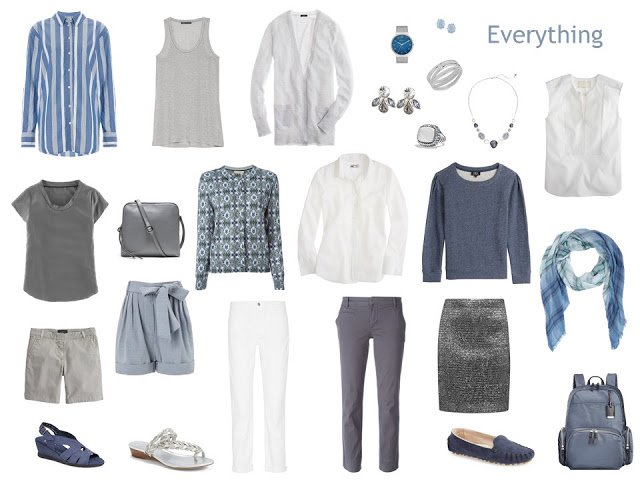 You've got a comfortable range of options, including layers that can be peeled off if you're further inland, or piled on if temperatures drop (and the winds pick up). And never forget the insouciant elegance of a rolled sleeve on a long-sleeved shirt…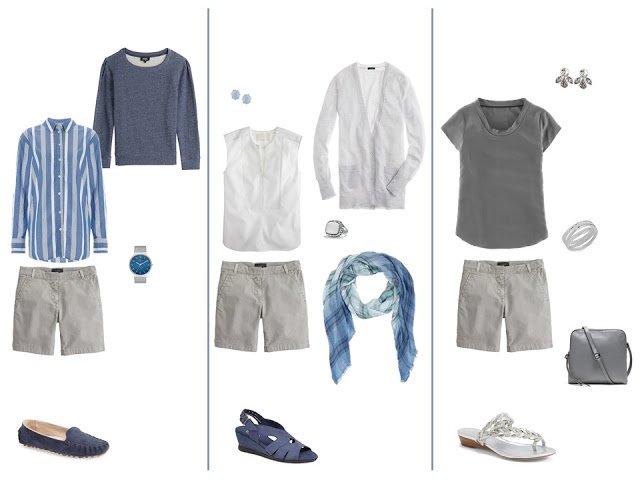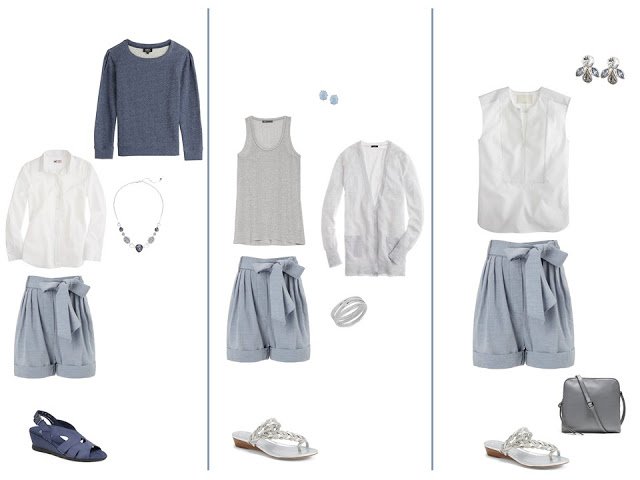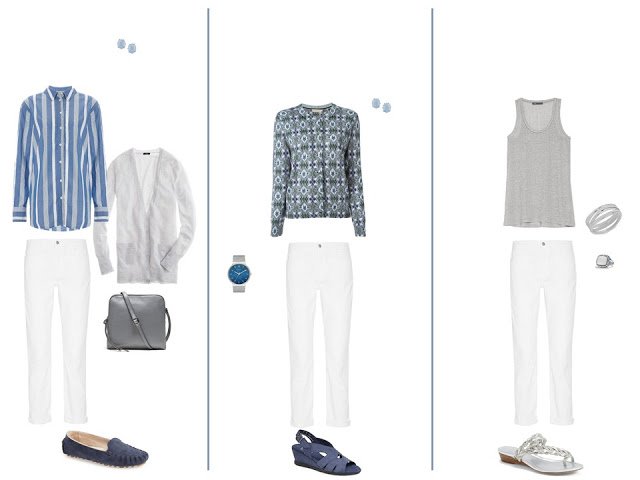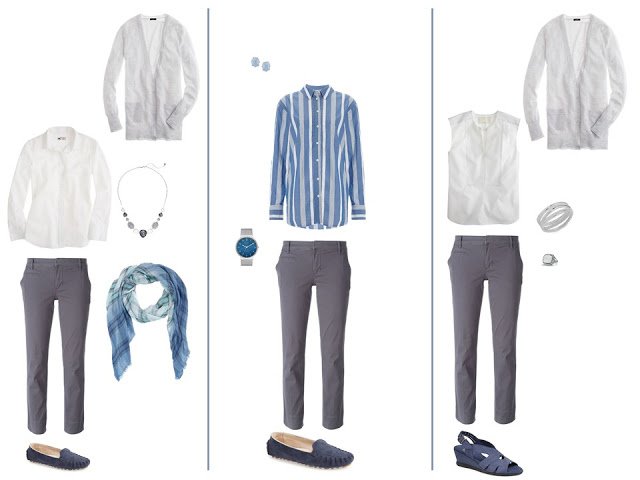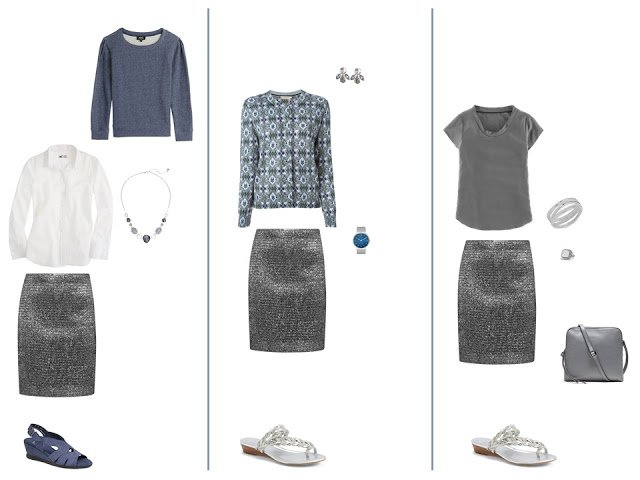 Why yes, you CAN wear a metallic skirt with a sweatshirt. A little bit of attitude will go a long way!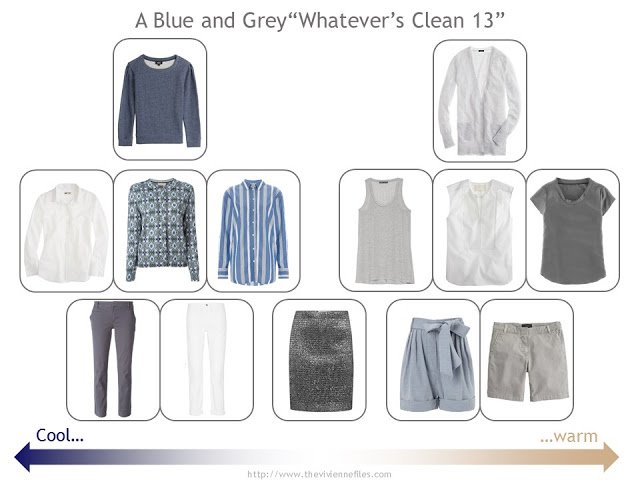 I slipped a little bit from my usual "keep all of the patterns in one row" rule about Whatever's Clean, but I think the pattern of the skirt is sufficiently subtle that you could wear it with the printed shirts without a lot of hysteria. Especially if you layer a solid sweatshirt or cardigan over the shirts, it cover the "side by side" juxtaposition of the two prints, and makes they easier to combine.
If you're coming to Chicago, PLEASE don't hesitate to contact me at [email protected]. Because I blog full-time (lest you though I tossed these posts together in an hour or two!) I can usually take time for a breakfast, lunch or tea. If I'm going to be away, or can't get free, I promise I'll let you know.
Friends that I haven't met yet, come see us here in Chicago!
love,
Janice
p.s. Why grey and blue? Because (1) those are the colors that I see out my windows, (2) cities have LOTS of grey… and (3) Chicago is the home of the blues!