August 15, 2015
We have looked at soft and warm accents, and strong warm accents, so now it's time to look at some really beautiful soft, cool touches in a capsule wardrobe. Someone mentioned sea glass as an inspiration, and so I chose a bracelet to anchor my color wanderings, and then went looking!
(I have the very BEST job….)
When I was looking about, I kept in mind that I wanted organic, soft items, that held onto the warmth of the summer sand (I mean the beige neutral clothes…)
As with all accent color purchases, the colors don't have to be perfect matches. If you keep wandering around the same general color(s), you will find that things either match or blend pretty well without a lot of effort. This is supposed to be fun, not exhausting and painful!
Note: generally speaking, tourmaline earrings often cost a FORTUNE. Maybe 2 fortunes, depending on your definition. These (the upper left corner) are positively reasonable, and come in blue, green, and pink. If I weren't on a pre-travel shopping moratorium, I'd have the pink ones in a heartbeat…
Mother of pearl would be another nice touch here – I picked it up in the face of the watch, and the hoop earrings are baroque pearl, but there's a lot of other possibilities…
As always, we're still chasing these 12 pieces of clothing around. The wrap top and asymmetric skirt have received a lot of attention, as much for their stratospheric price as for their undeniably appealing design. But always remember, I'm more about ideas than I am about telling you what to buy. There are lots of things to learn from these examples, without ever going into a store.
We are still going to see these core accessories some – especially those workhorse shoes! But it's always wise, once you've chosen a core color scheme, to make certain that you have a handful of really excellent quality accessories that will be able to pitch in week after week, in a wide variety of situations, with a wide range of outfits.
As always, the outfits are appealing, and cover all sorts of possible activities: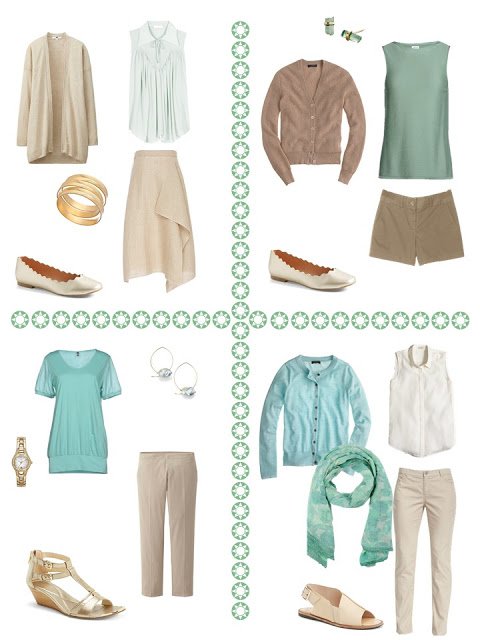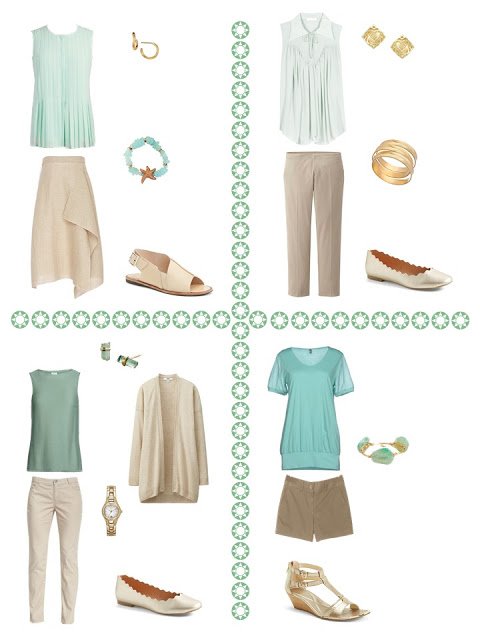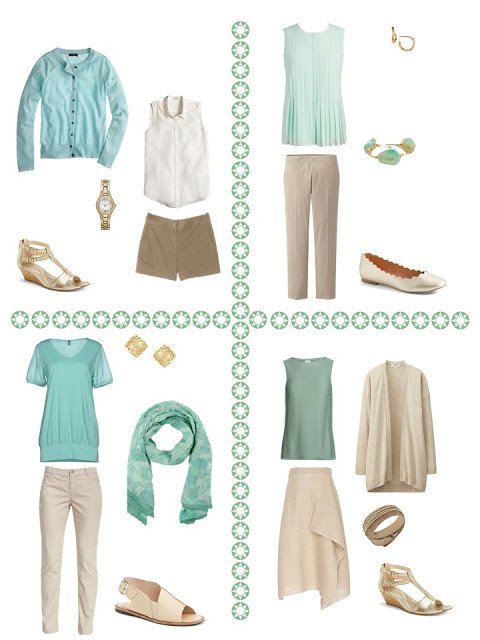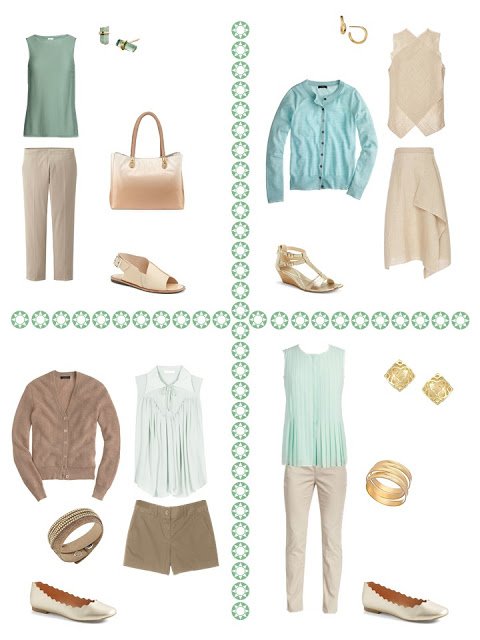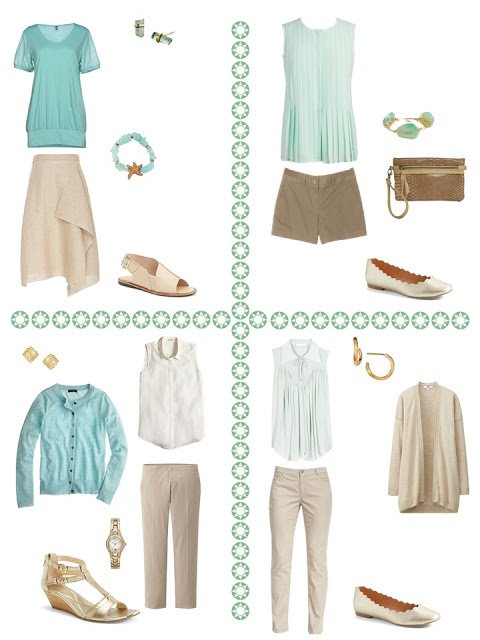 I'm always going to include this Common Wardrobe template, because I always refer back to it. As much as The Vivienne Files is about inspiration and beauty, I don't want us to lose sight of the fact that an intelligent grounding in a sound wardrobe plan is the best way to look good without wasting our retirement funds!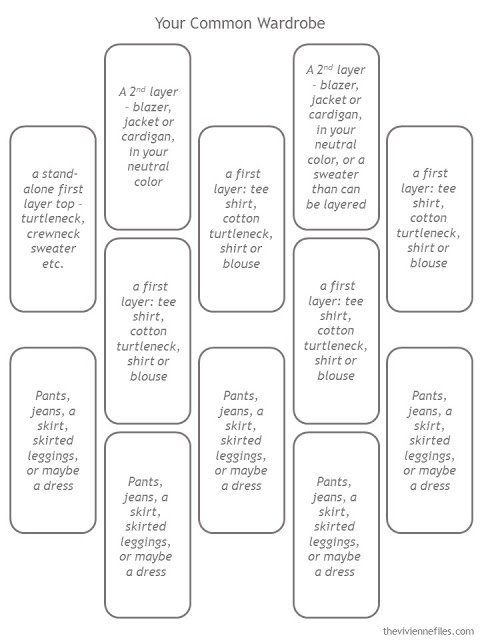 As much as we've almost worn out these twelve core garments, I'm really tempted to visit them one last time, with turquoise and maybe a touch of purple as our accents… What do you think?
love,
Janice
PS – For more color inspiration, check out the latest Pantone Color Planner and other documents in the Planning Documents section of the website.