August 17, 2015
Yes, I promised a capsule wardrobe with turquoise and purple. I should have taken a look at what's still available for summer before I spoke so precipitously!It's kind of an unwritten policy when I'm working on The Vivienne Files that, if I show a piece of clothing, it should be available in the full range of sizes in which it was originally sold. It's no fun for anybody to go look at something that really appeals, and see that it's only available in one really peculiar size. (my favorite being 00…)So, plan B. Stick with blue, but go softer, and to a more seasonless offering of denim and chambray. That gives us another nice "seaside" feeling, and is beautiful when paired with the mother-of-pearl jewelry that I couldn't resist looking at again.
My approach, when looking for these garments, was to find a range of shades of blue, and a range of moods from very dressy to quite utilitarian. As I've said before, since these are accent colors, and won't be worn together, the colors don't have to match. They should be in the same mood and family, so that your accessories will look good with them all. The only exception would be if you wanted to be able to layer your blue cardigan over your blue tops – that would then demand a whole new level of coordination! Possible, but much more rigorous and time-consuming.
For the last time, we'll enjoy the versatility and beauty of our core 12 garments:
And note with gratification how very much we were able to use and enjoy our neutral accessories:
Sea and sand – pretty perfect for what I'm quite sure will be the last warm-weather post I'll do for a few months. Given the fashion cycles, we'll be back to summery garments by January…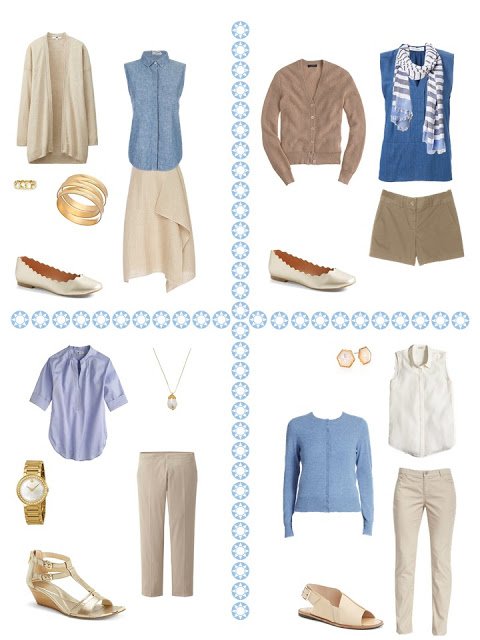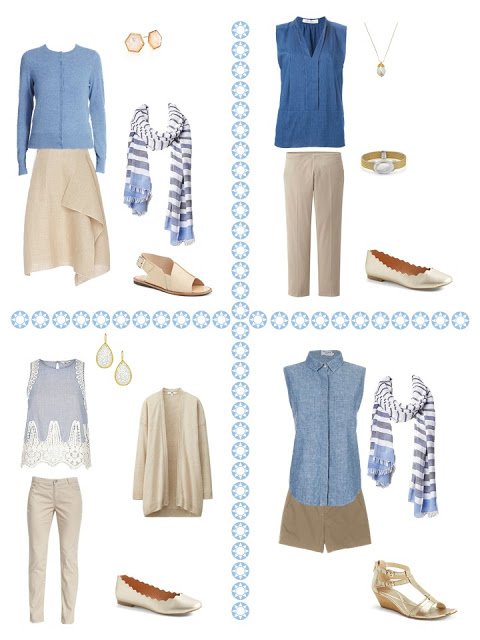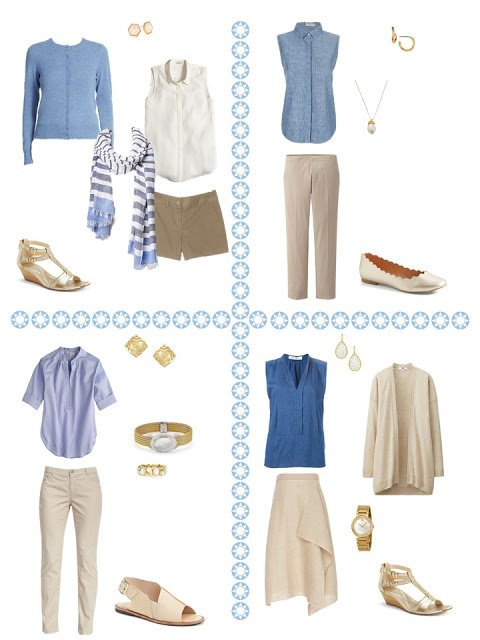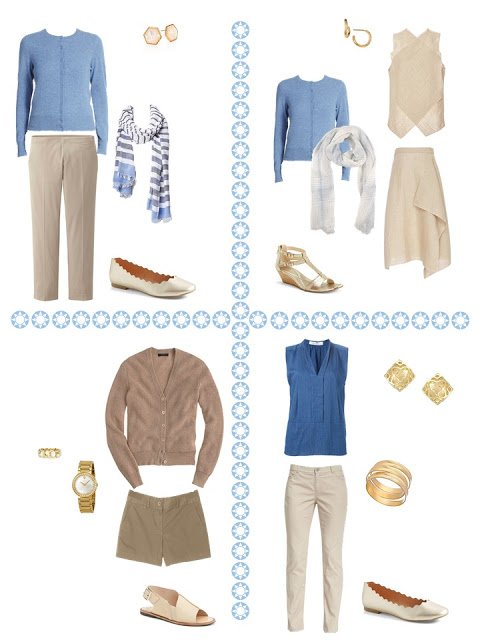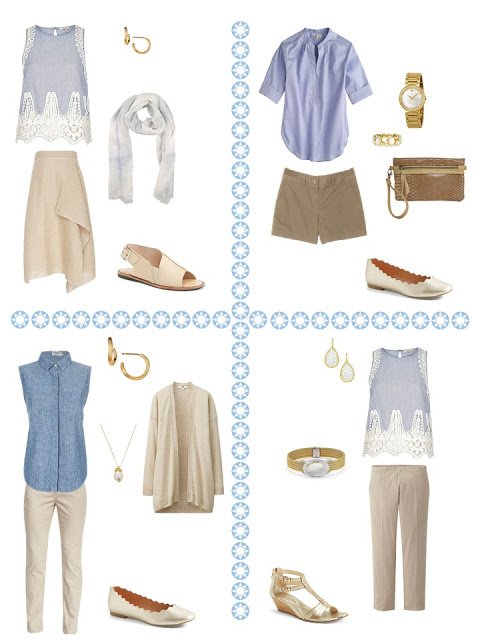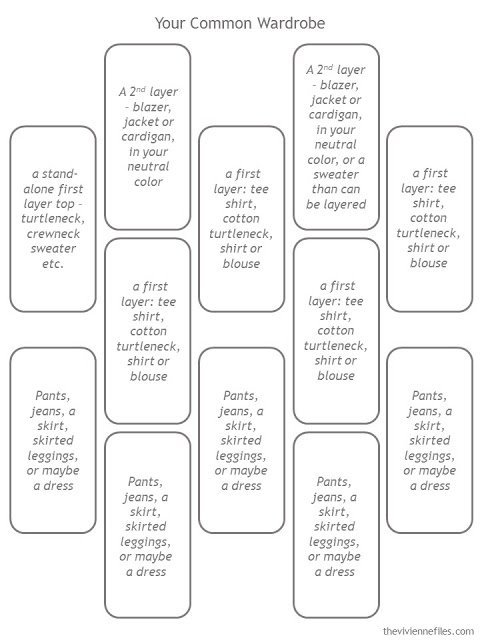 I love fall and winter, and I'm happy to see those clothes becoming available. But am I the only person who feels a little bit bewildered that market forces make it almost impossible to buy really nice things IN SEASON?
love,
Janice