August 11, 2015
What fun this was – the same general idea as my personal mostly black Common Capsule Wardrobe for warm weather, but in warm tones!
There aren't quite as many accessories here as there were in my wardrobe – but for anyone who is going to wear this wardrobe, you certainly already own LOTS of pieces that will work beautifully here.
So very many different ways to put this together: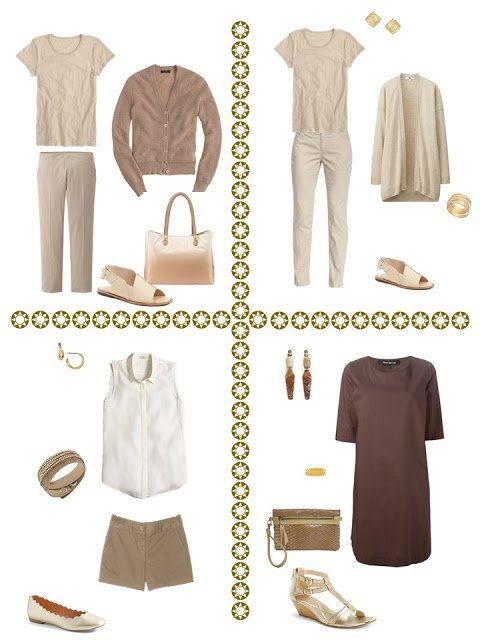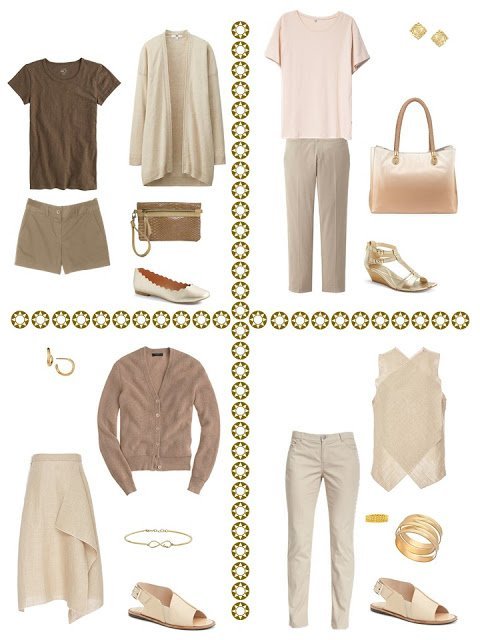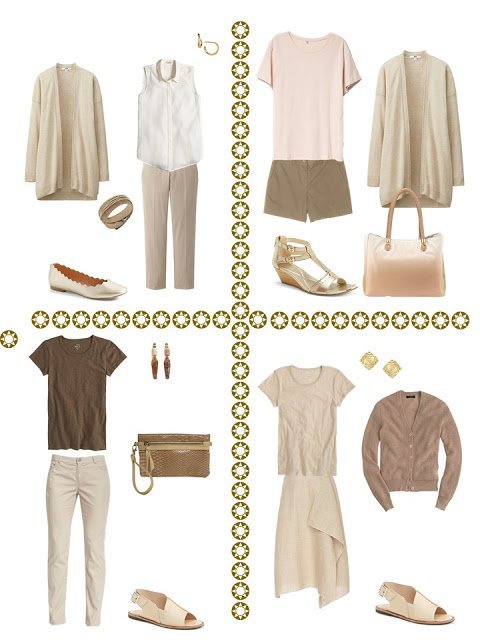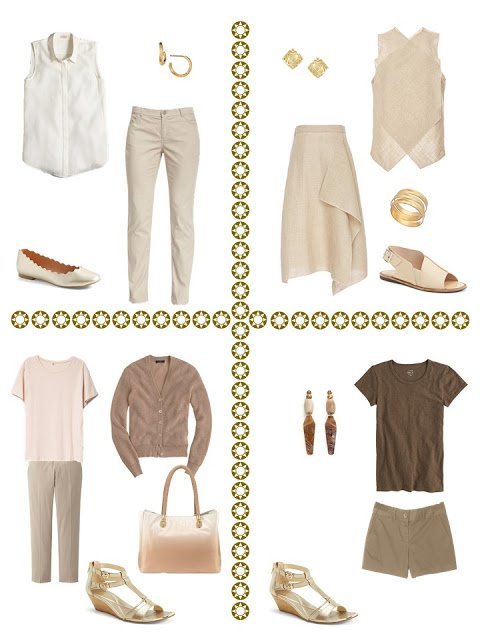 And just for reference, the template for Your Common Wardrobe.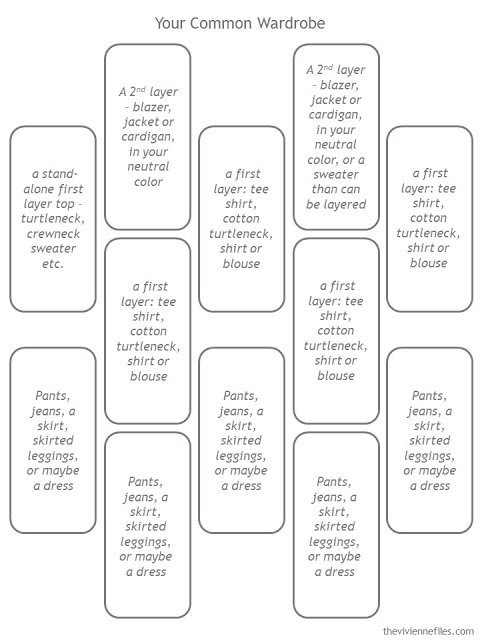 What accent colors would you put with this? Peach is the first and most obvious, to me. What else? I'd like to revisit these pieces with some accent colors, if you're interested.
love,
Janice