May 7, 2021
Ah, it looks relaxed and pretty, if being a courtesan is your thing!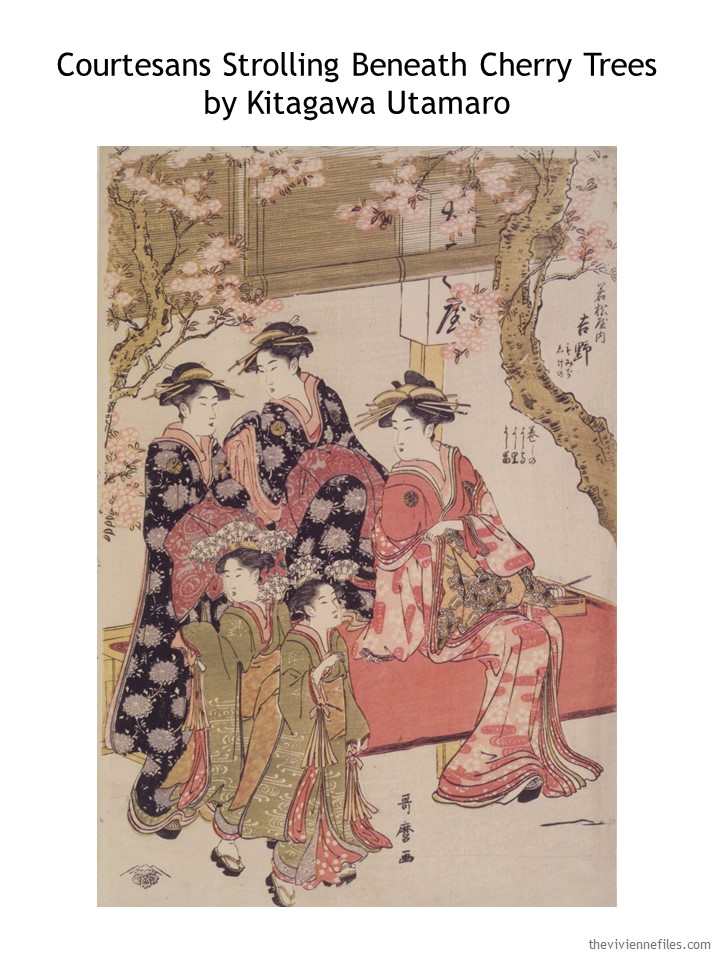 You may remember the 16-piece Four by Four wardrobe that we assembled, based on the colors in this painting:
The big question from many of you was that I hadn't really mixed the rose with the neutrals in the outfits that I showed last week. I think that those "mixed" outfits felt naked to me without something to blend the rose accent with the neutrals. So that's what I've looked at first!
For example, these sandals that seem to be silver, with a gold buckle, and splotches of color on them, are perfect with this simple tee shirt and shorts:
And these next sandals have rose and black in the striped part! And yes, this is a pretty dressy necklace, but why not? Unless you're going to be playing rugby, or holding a small child who will grab it…
These might be the perfect sandals for this wardrobe:
Something as simple as a printed mask or the right athletic shoes can pull together colors in an outfit effortlessly:
Even an "all-black" outfit get a touch of pink!
Gold! I love how the bands on the sandals and the grooves in the earrings echo the stripes in the blouse…
And this outfit could easily go to a doctor appointment, a get-together with co-workers, or a casual dinner:
Maybe the heroine of this story won't actually have five pairs of sandals, but if she already has black and gold, maybe just 1 more pair would be her choice? Although I have at least one friend who owns more than 5 pairs of sandals…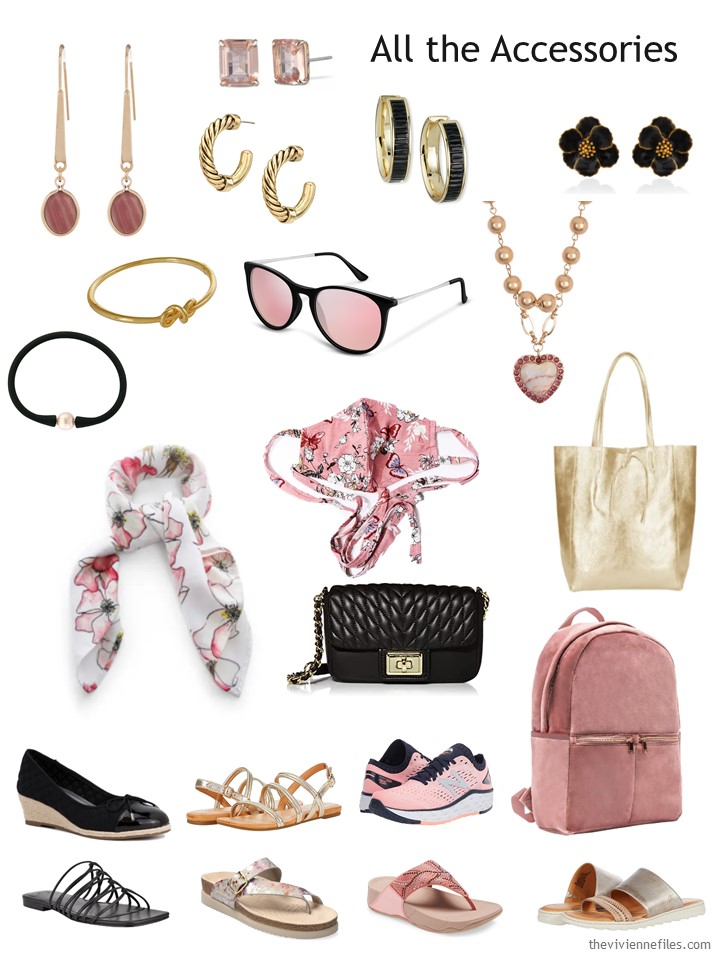 Accessories make everything more interesting, at least to me!
love,
Janice
p.s. Three years ago, we were in the middle of building a Step-by-Step wardrobe based on a photograph of a snowy owl… It's QUITE the photograph!