April 30, 2021
This post is for those among us who are deeply smitten with a particular color for their spring and summer wardrobe; I think that one can wear quite a bit of their favorite color without sacrificing a coherent wardrobe!
OH, she's got cherry trees…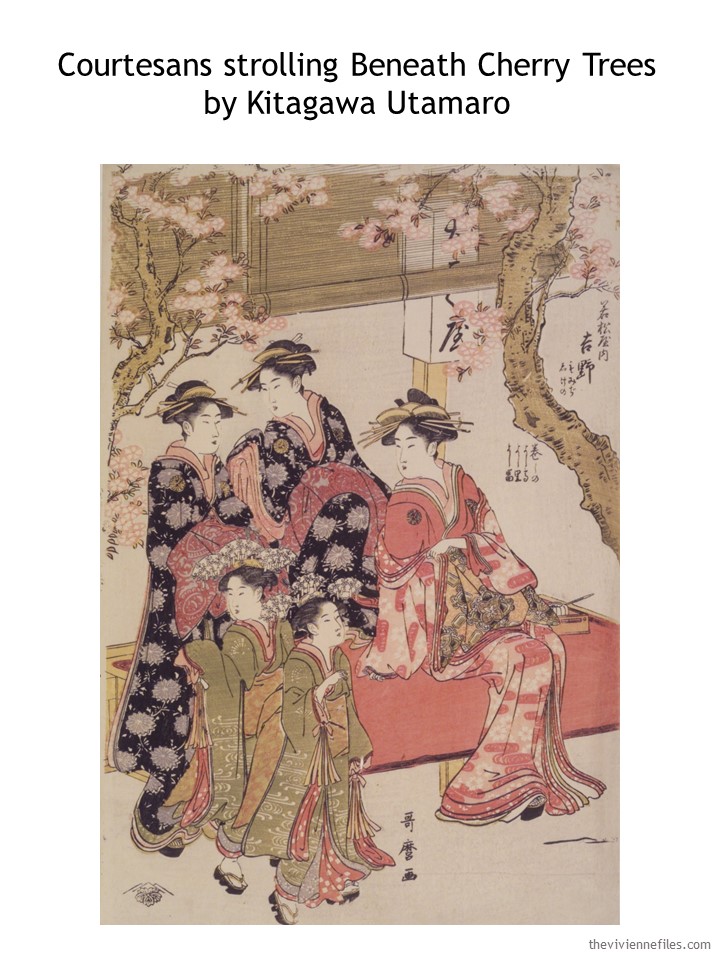 She's got all KINDS of trees under which she plans to sit; she has a STACK of books that need to be read this summer!
And she has her eye on a particular color that she wants to wear this summer; when she saw this painting she began to formulate her plan:
She eschews the almost green shade of beige, and she chooses to believe that the darkest kimonos are black (while it's possible that they're navy…)
This is what she's starting with: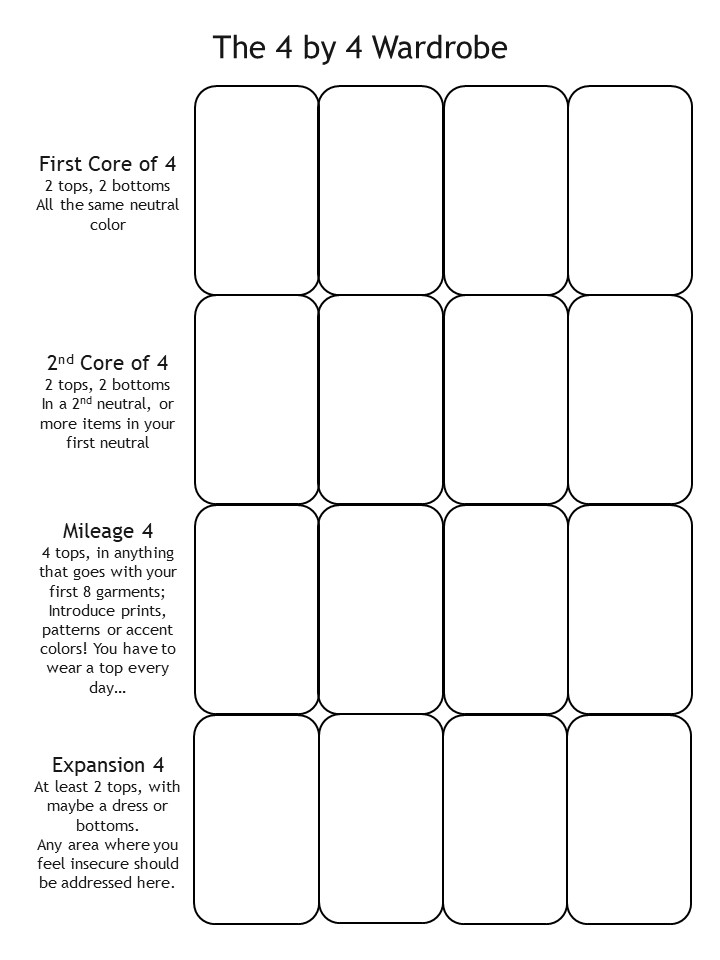 And this is her color passion for this year:
Still, she understands that she won't want to wear this color EVERY day, so she grabs a few neutrals to start keeping her balance:
But then she falls BACK into her love of this muted rose shade, and her joy is wearing skirts in warm weather! (her secret is to have the perfect garment to wear under her skirts…)
Oy! She stops for a moment to regroup; is this too much rose?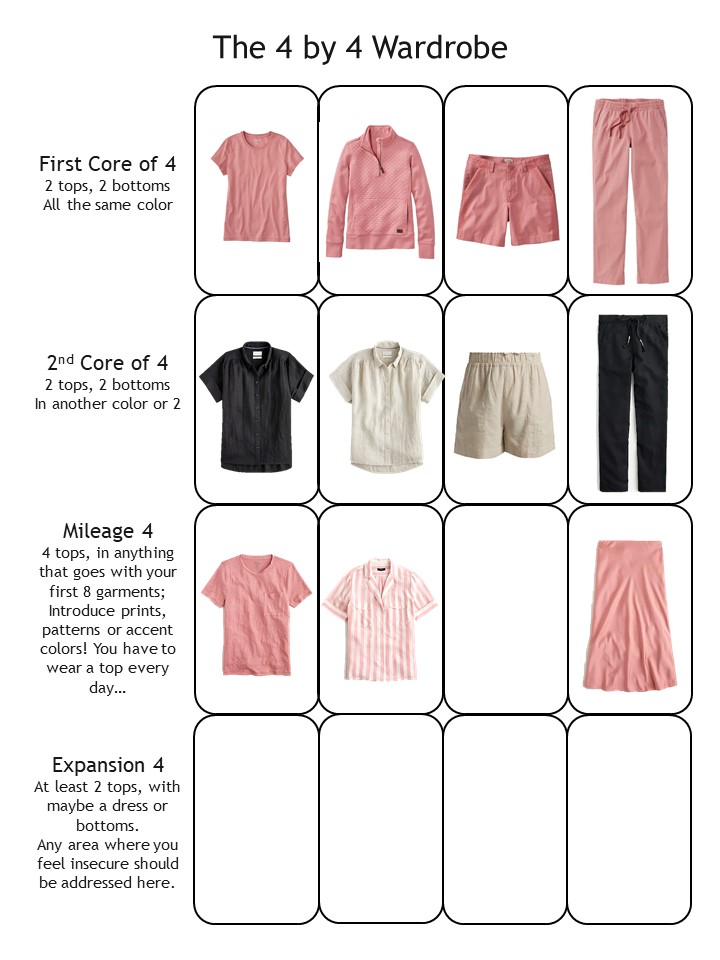 Nope – she still has plenty of space (at least mentally) for more neutrals, which will bring everything into balance:
NOW it looks balanced! Yes, she has quite a bit of that particular shade of rose, but she also has enough neutrals not to be limiting…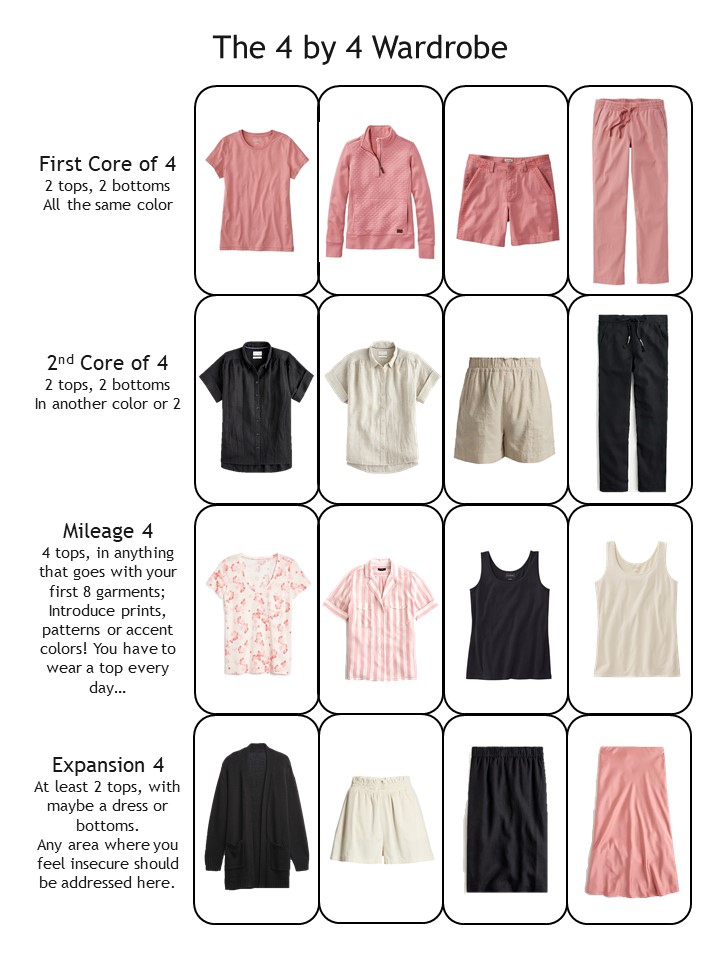 What does all of this look like when it's not in the template?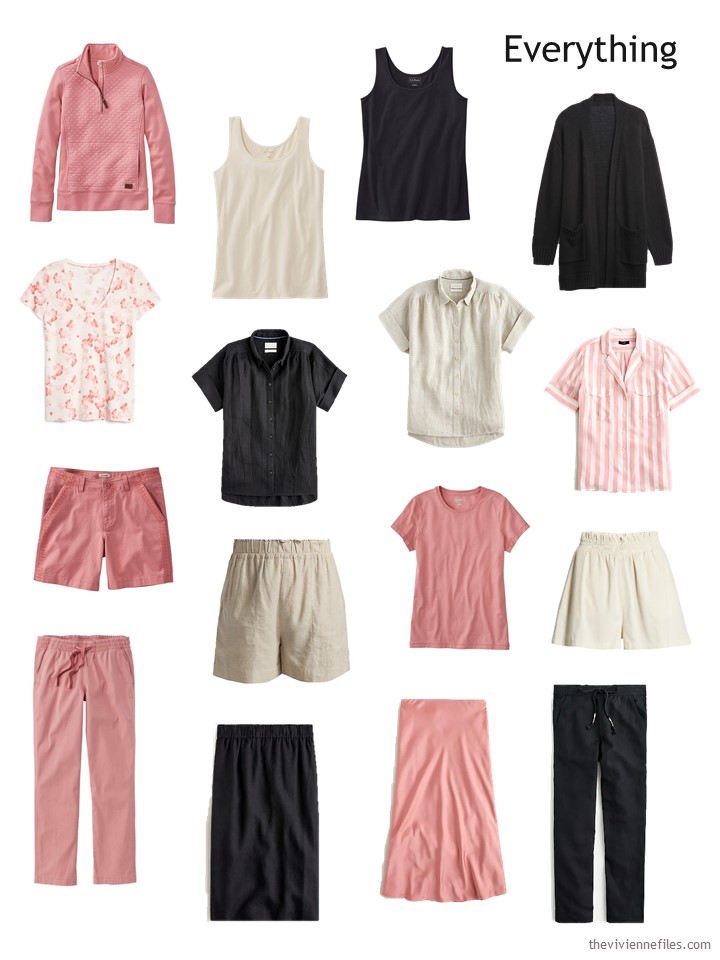 It's not as if she's concerned that she won't have any way to assemble outfits from this wardrobe, but she goes through the exercise of picturing her choices, just for fun!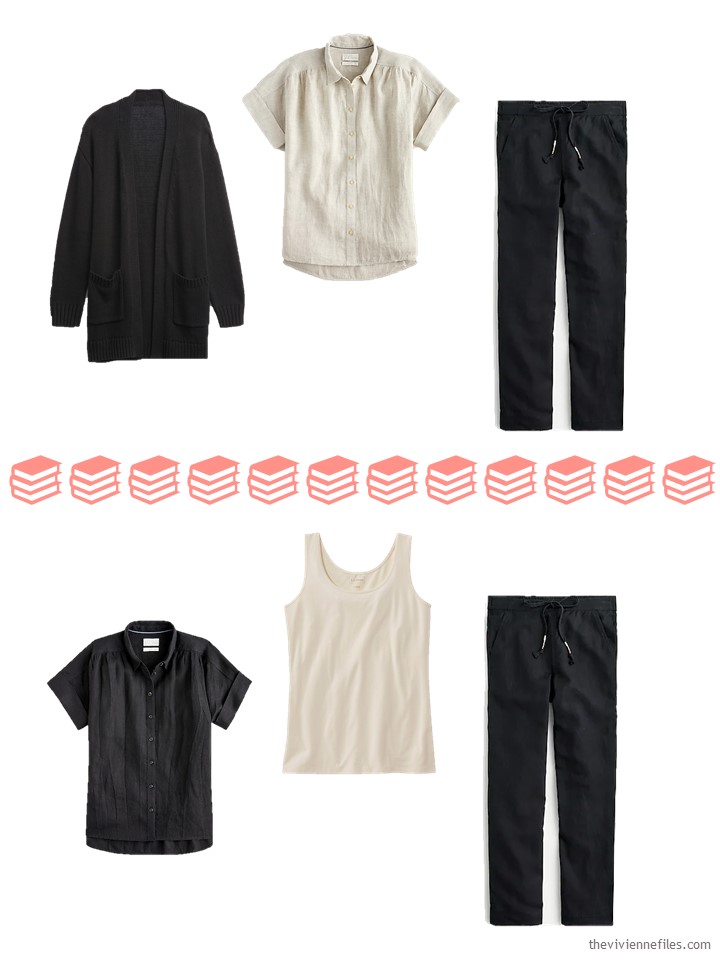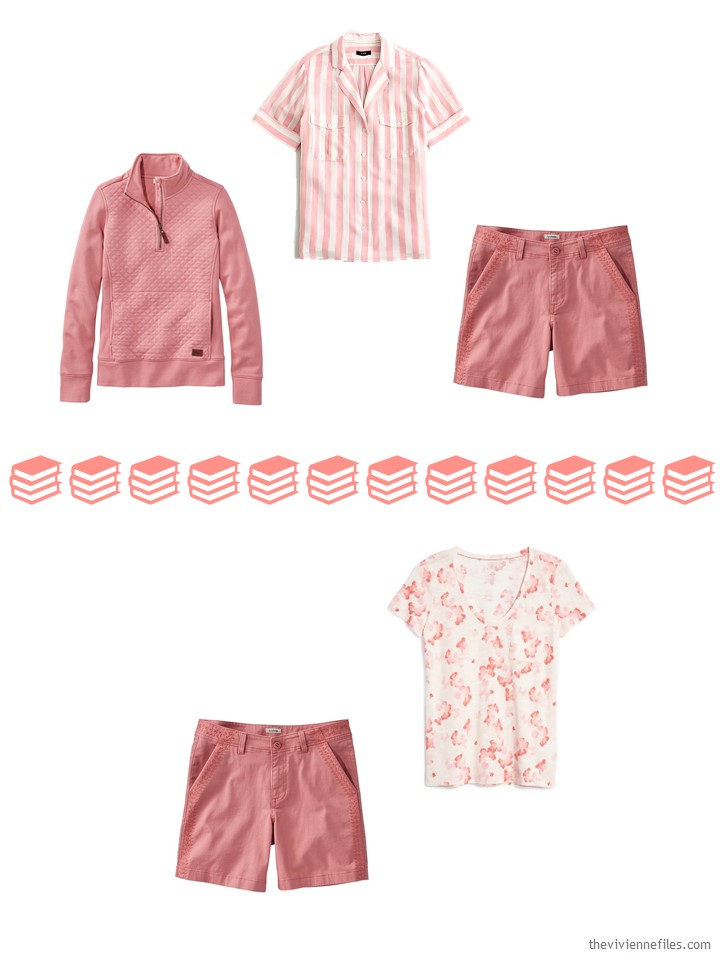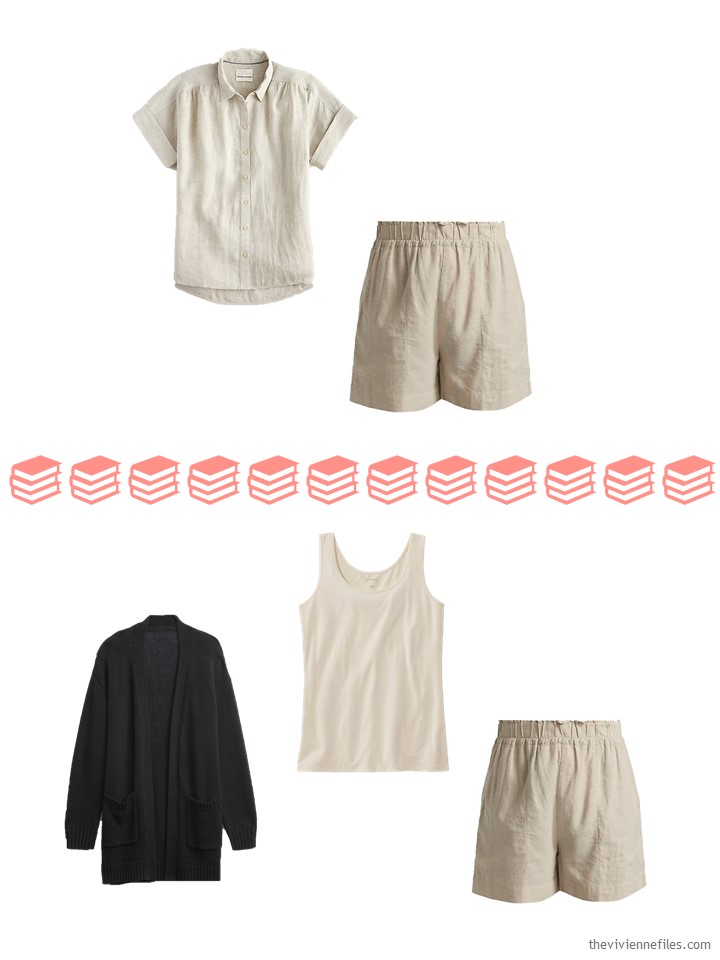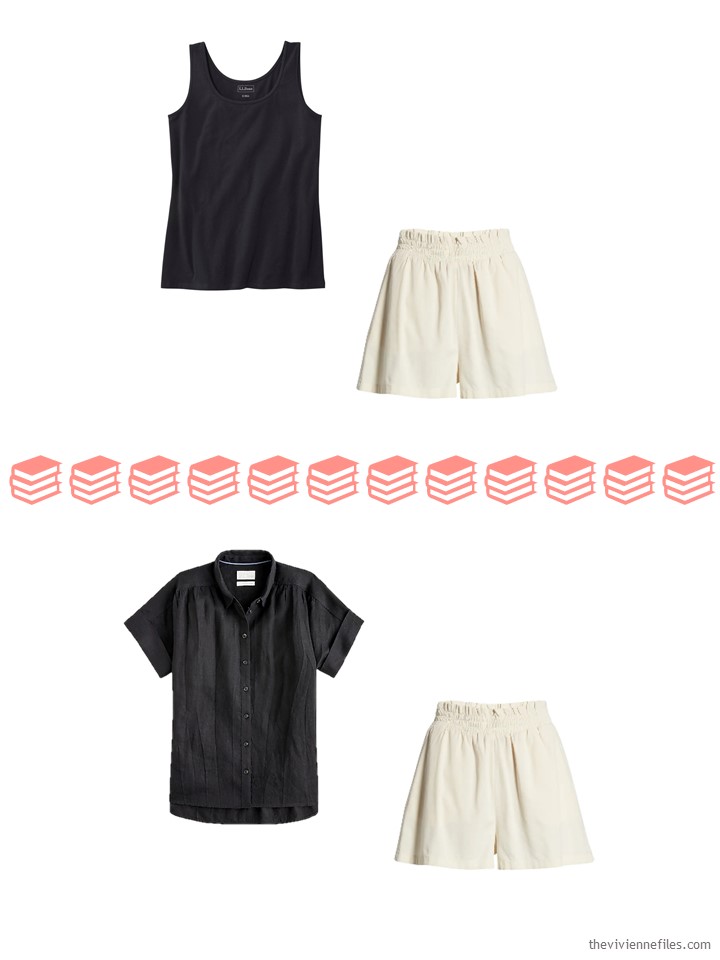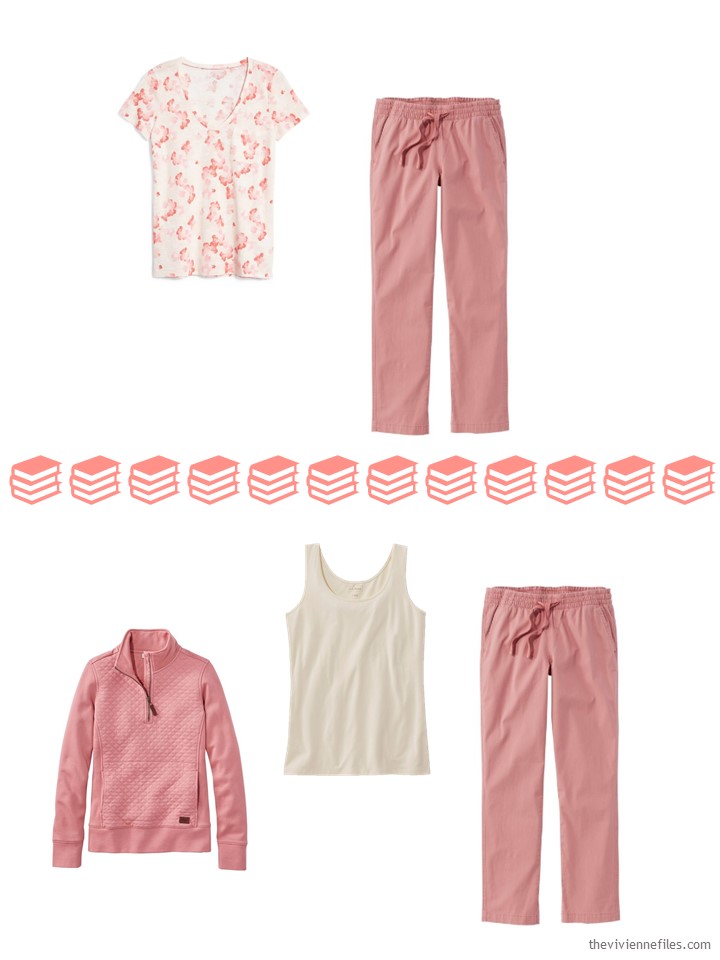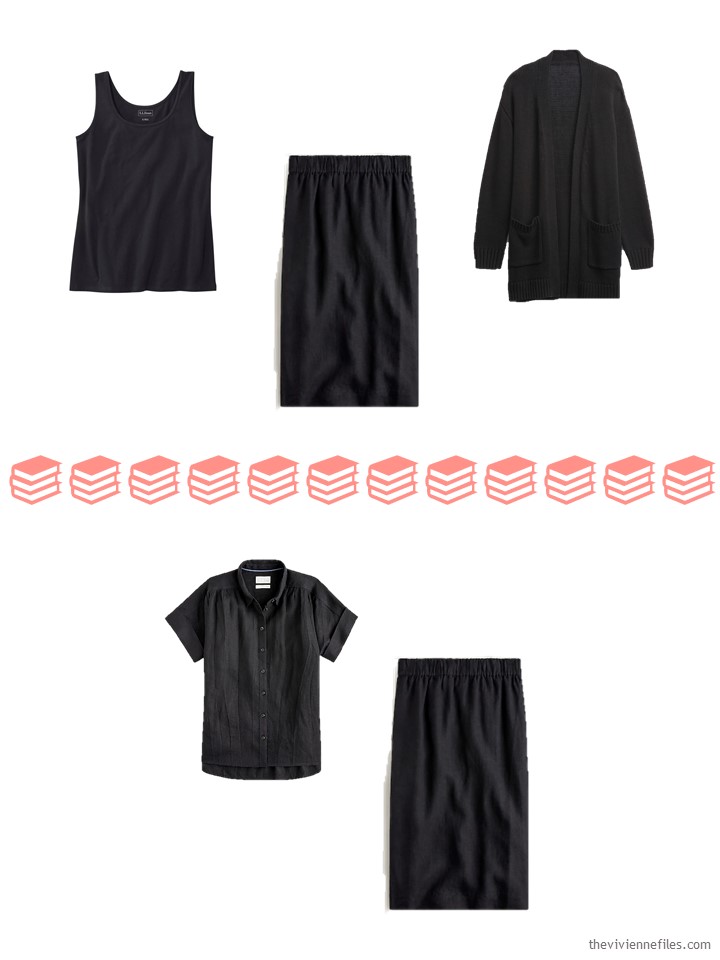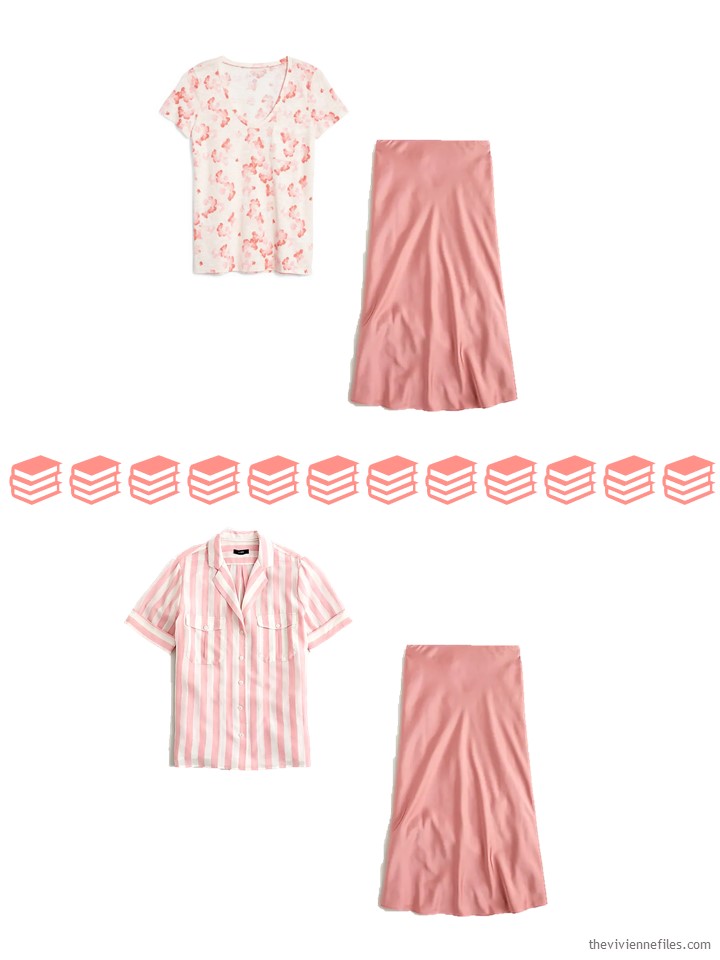 Now, if she can just handle her pile of reading as easily as she handled her summer wardrobe!
love,
Janice
p.s. Seven years ago, I assembled an 18-piece wardrobe that was a true "Wardrobe Slot-Machine," also known as a Whatever's Clean Wardrobe. 18 garments that could be combined without hesitation gives this heroine 216 possible outfits…