April 28, 2014
I said on Saturday that the idea of a wardrobe slot machine could be expanded, and one of my dearest friends was eager to see how this would play out. For some of us, the idea of getting dressed for work every day is just plain annoying – nobody is going to pay much attention to what we're wearing, as long as we're appropriately dressed.
So I promised her that I would show an example that would give her more than a week's worth of shirts or blouses (i.e. six), and then show how it could be expanded. Six top layers x six shirts or blouses x six pants or skirts =216 combinations.
She could literally shop once a year and then forget about work clothing for a long time… In the hottest weather, it might be wise to substitute out some short-sleeved tops for the heavier things, and a lighter skirt for the leather, but the concept remains solid. (and let's remember, the executives where she works wear long-sleeved shirts, WITH UNDERSHIRTS, 12 months out of the year)
(I lust mightily for this leather skirt, and I so UTTERLY do not need another piece of clothing…) But imagine, if one only had 18 pieces of fall/winter clothing, what excellent pieces could be justifiably purchased…
This is what 216 outfits look like. Please note that this is the same outfit shown repeatedly – even with my super-long attention span, I was NOT going to put together all of the possibilities.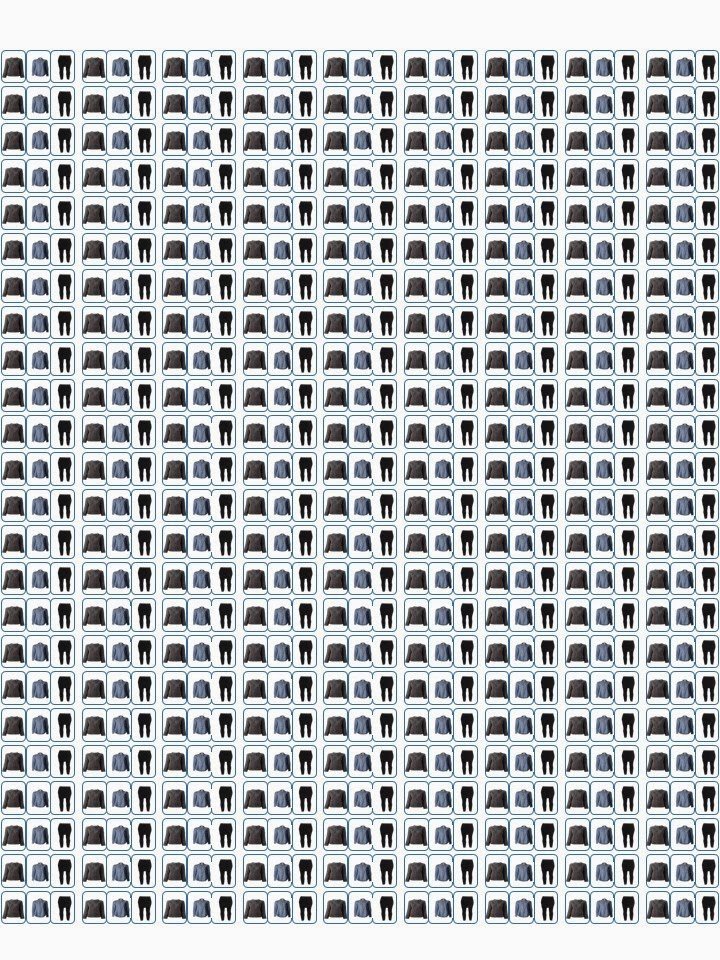 love,
Janice