May 10, 2021
I still believe that the weather will warm up. I believe…
Alert to everyone who follows along with this series – I've made a change to the garment list! A small one: I took the word "neutral" out of the description of this week's top. So long as the top looks really GOOD with your neutrals, it can be any mix of colors that you want!
I don't know why I ever thought thought that it needed to be a neutral. Maybe back when absolutely everything revolved around work wardrobes?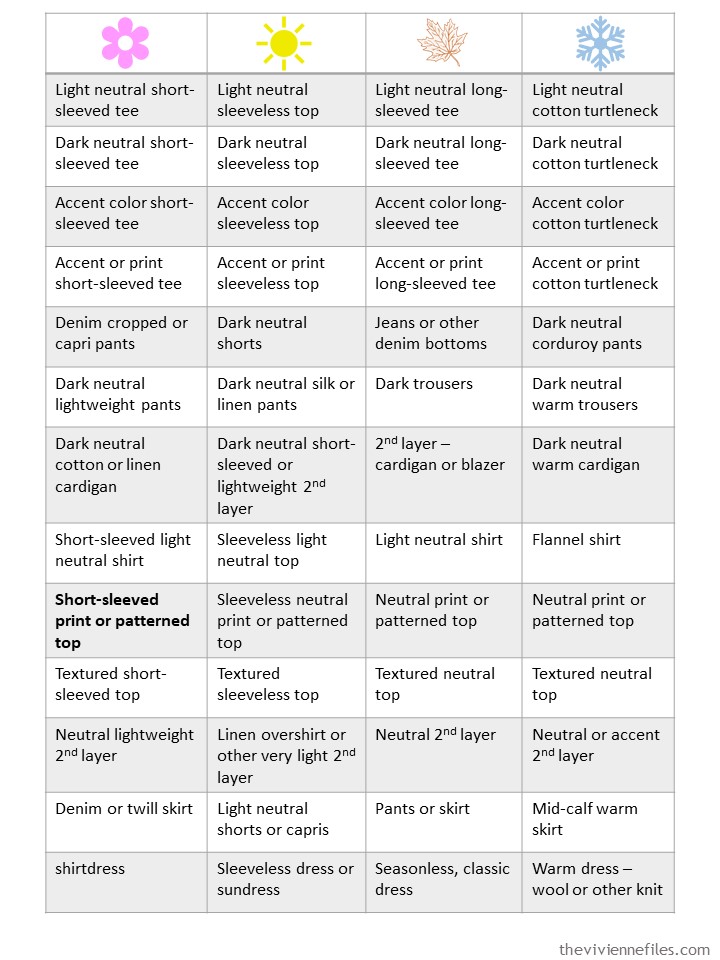 This is the top that I've chosen to be the "representative" of this week's garments. The poster child? The spokesperson?
I'm not quite sure what to call it, but it looks really great with a navy skirt!
I own this next skirt – I recommend it highly!
And I could have found a black and white tote bag AND black and white earrings, but I thought that would be extreme to the point of looking like a costume!
So instead, I contented myself with squares – lots of squares!
Yes, we saw this shirt before… But the jewelry from Talbots won me over to another look at it!
In the same vein, these are the same shorts that we saw last week, but this heroine's outfit is just a little bit more dressy. Just a little bit…
And finally, soft summer green!
For me, a printed summer top means a striped tee shirt! I have a stack of them…
What's your preferred print for warm weather?
love,
Janice
p.s. Five years ago, we built a business wardrobe that started with an arty printed jacket…