May 12, 2021
I'm sure you don't think about these things, but my schedule is always a mixture of looking back (at blog posts upon which you are currently commenting, but which I prepared 2 or 3 days ago) and forwards – what I'm going to post Friday, Monday, next month…
I share this, because BEFORE I EVER PUBLISHED MONDAY'S POST, I had an impassioned request for a wardrobe based on this shirt!
Our friend has her color palette selected; she's not worried about getting dirty because she doesn't live that kind of life! She's focusing on 3 pastels, with chambray/denim blue and white as her neutrals:
She's even got ONE outfit chosen – this is where she began to experience "wardrobe planning block"…
I'm VERY sympathetic to this kind of block – I run into it ALL the time…
This first outfit – the square earrings and the grid-patterned sandals – pay homage to the plaid in her new top!
Our heroine would really like a Garde-Robe du Mois – Fiona Ferris' 21-piece wardrobe for a month (or 2 or 3…)
So I was thinking that maybe we could just build this wardrobe 3 garments at a time – sometimes the 3 would be a true outfit, and other times it might just be… 3 related garments!
Let's get her some tee shirts, and another pair of shorts, to start:
A cardigan is useful, even in the dead of summer:
In her email, our heroine expressed a deep interest in dresses! What she didn't mention – but I'm going to go out on a limb here – was maybe buying the long-sleeved version of her new top. I'm VERY eager to hear your comments regarding having 2 tops in the same fabric, but different sleeve lengths and wardrobe roles…
This isn't quite the shade of lilac that she thought she wanted, but this looks perfect with "her" plaid, and each piece is lovely!
Shades of light blue feel like summer, to me…
Oh my – we're already at the last 3 garments! I know that this heroine doesn't worry about laundry, but I still feel that a pair of pants in her darkest neutral will make a lot of sense! And stock up on chambray – it's good for much of the year…
Imagine this: you've arrived at the summer destination. Your room is perfect, the weather is delightful, and you open your suitcase to find this: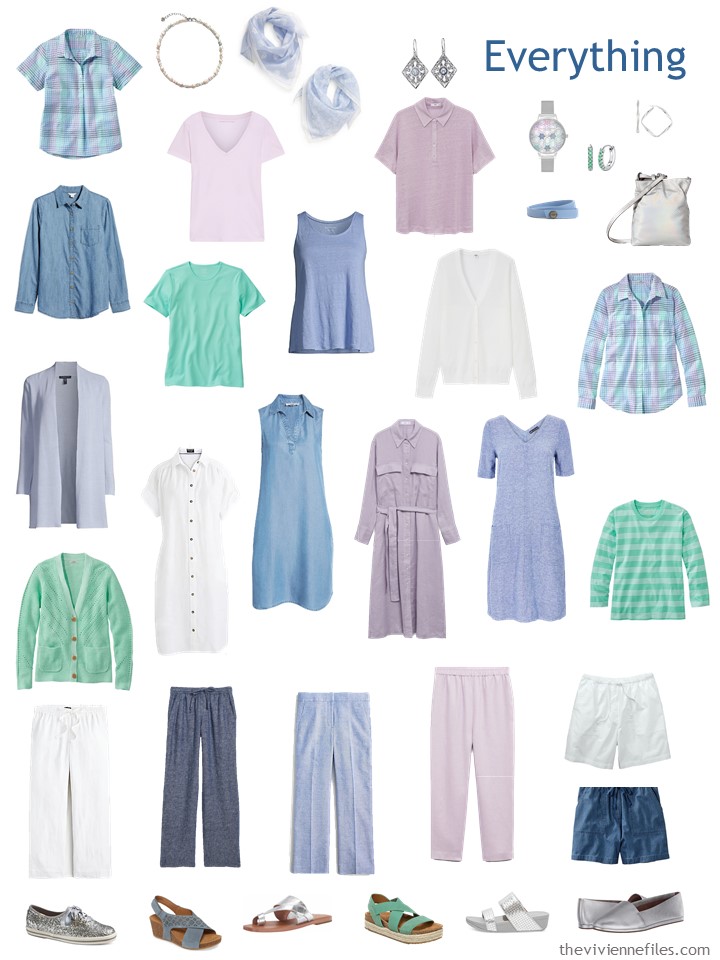 I seldom wear pastels (except pink!), but I could live all summer in this wardrobe!
Does she have outfit options? Heck yes…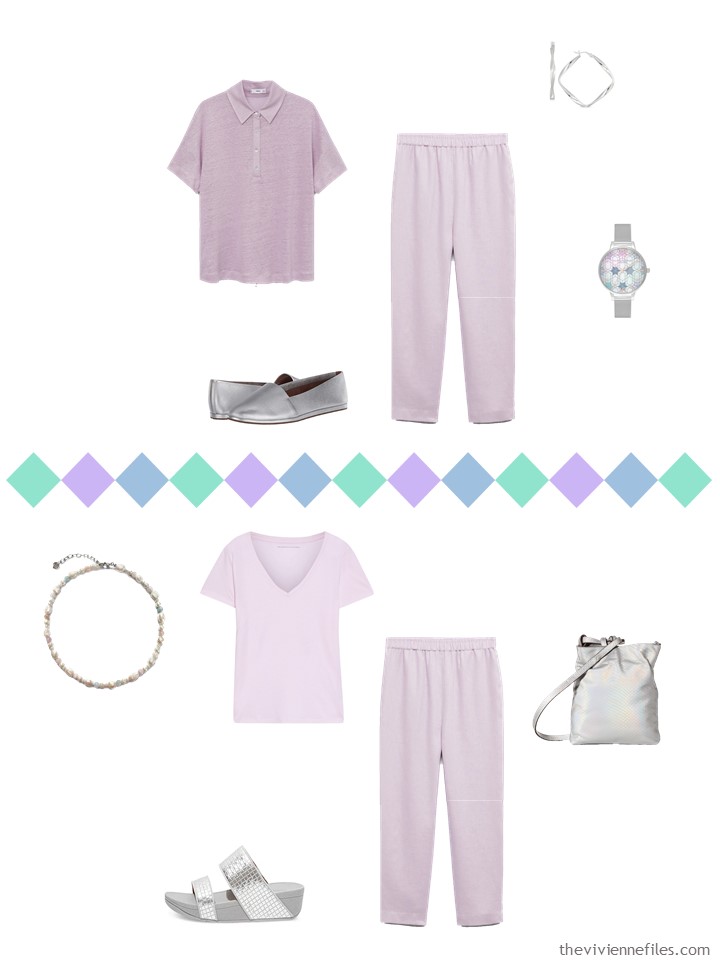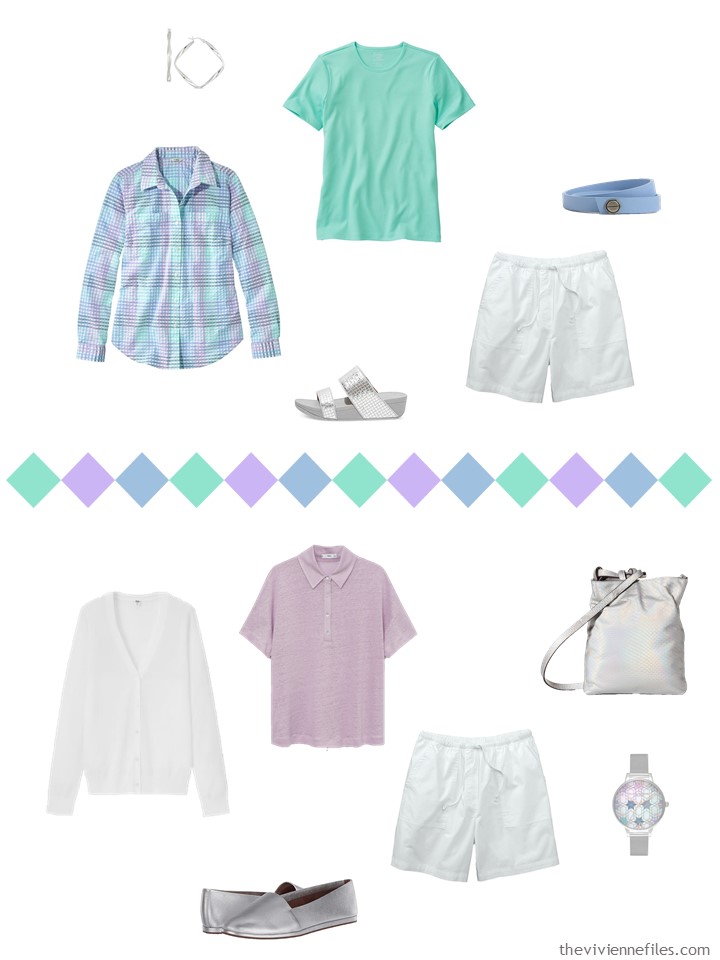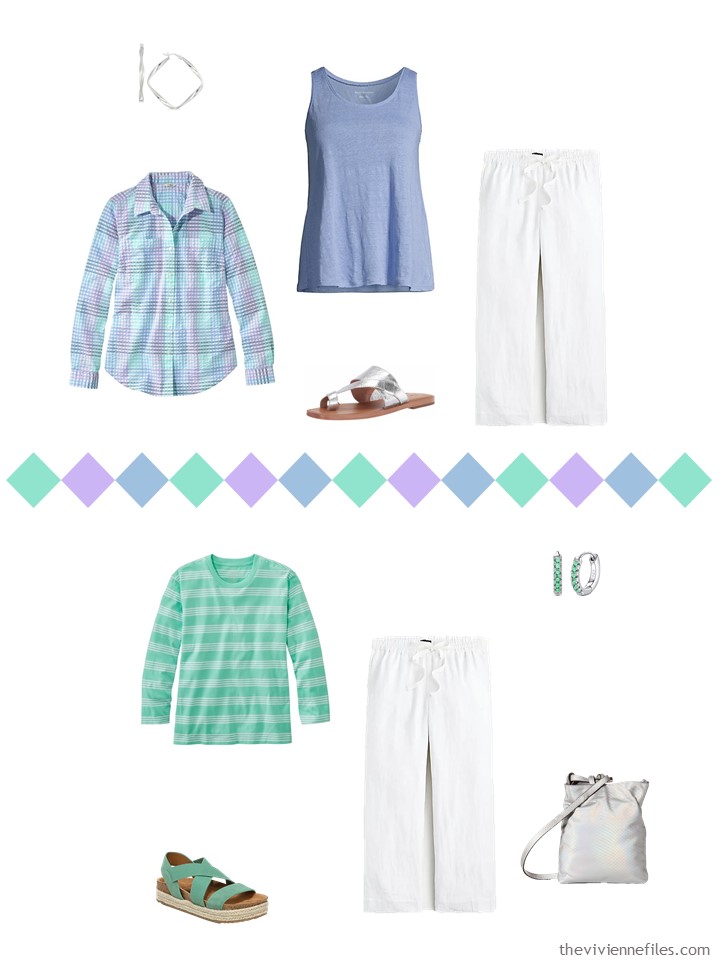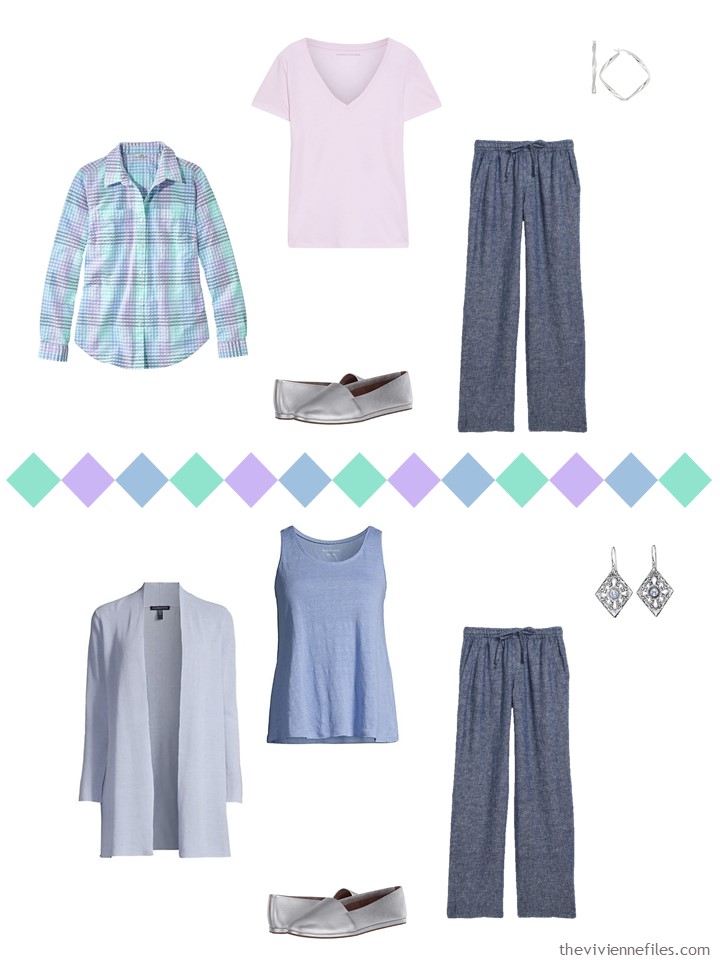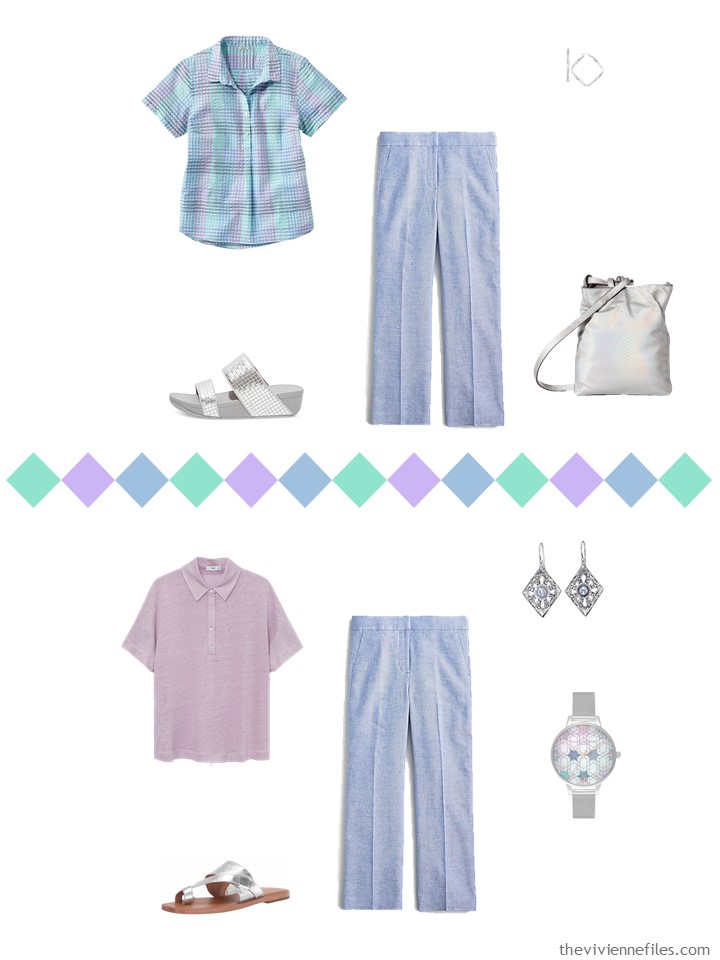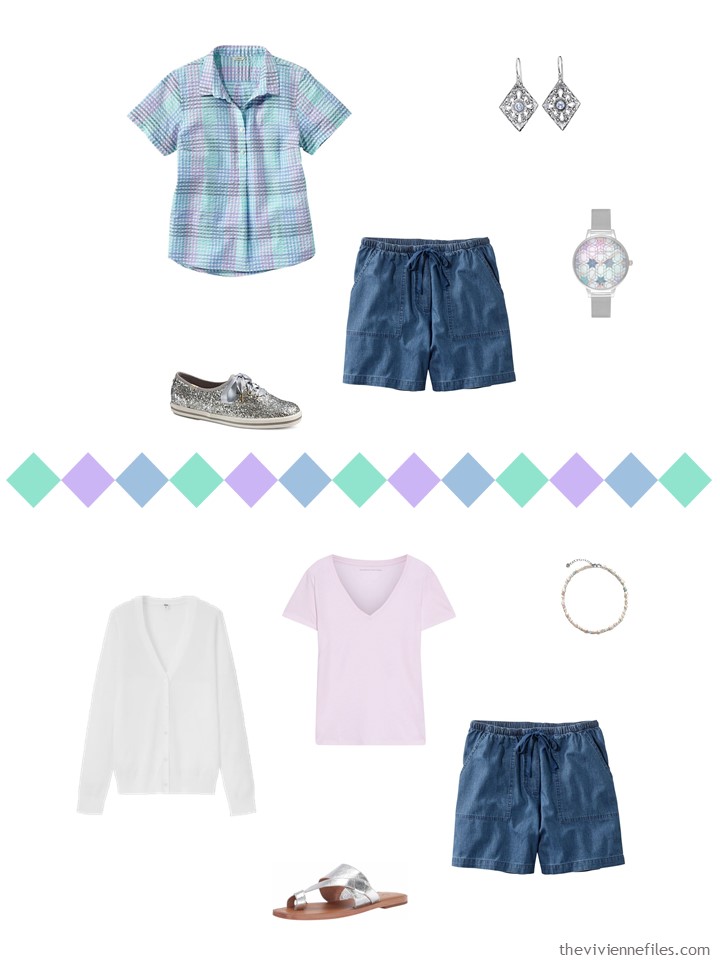 I know that we talk all the time about basing a wardrobe on a painting or a scarf, but there's no reason in the world that you can't start with a top that really appeals…
love,
Janice
p.s. EIGHT years ago, I shared a travel wardrobe in black, white, red and grey, based on 2 Hermes scarves…