May 20, 2020
Oh, we haven't heard from this heroine for a while… Remember her when she first visited a college campus for some lectures (and brought the house down!), then she took some students to The Cloisters, outside of New York.
She's been working off and on in Paris, since the fire at Notre Dame. Now, of course, she's working from home. But her intricately braided white hair remains flawless (how DOES she get it cut?) and her nail polish and lipstick are still works of art that defy normal wear and tear…
This is her inspiration: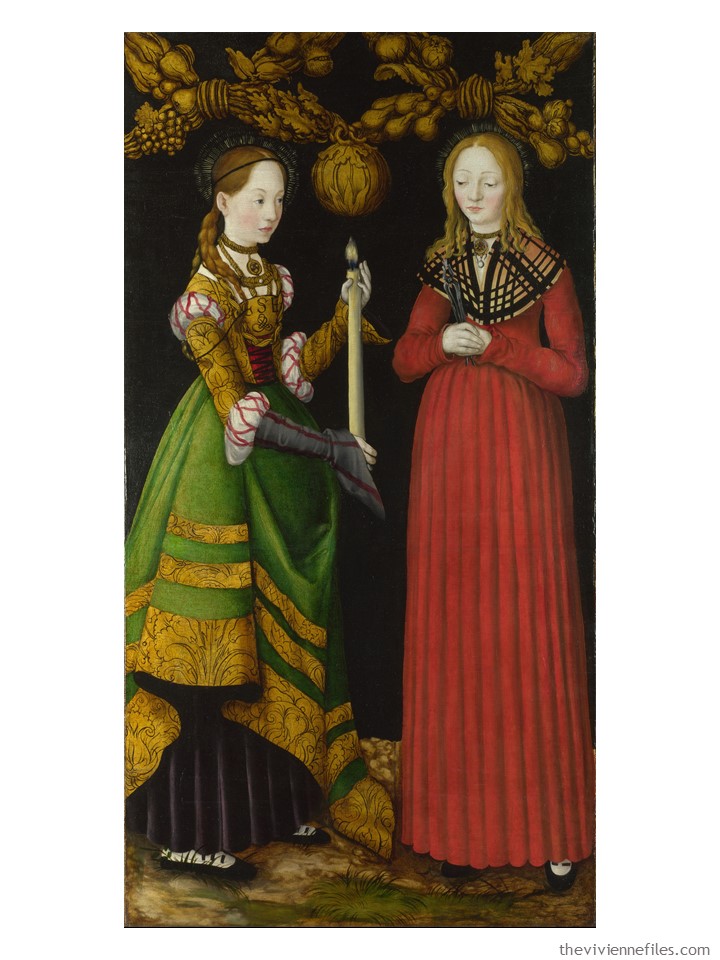 Her color palette is firmly in mind any time she shops – this is not a woman often given to wardrobe impulse! Someone once remarked that red and green seemed "Christmassy" to them – she just smiled quizzically and said "how nice for you…"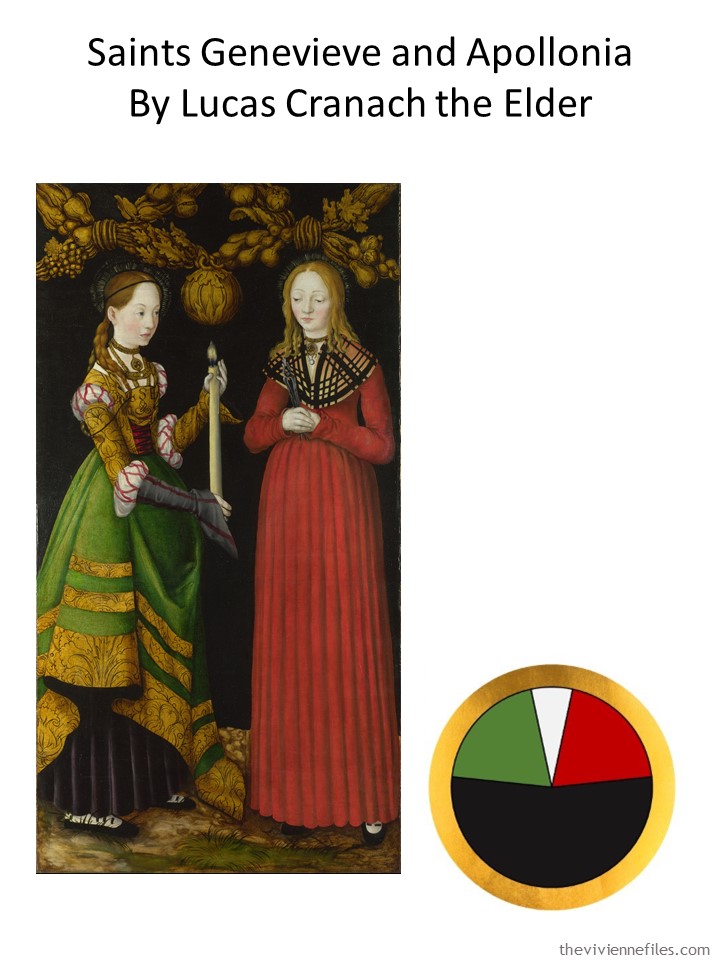 Of course she's stuck at home too! But she's still on video conference calls quite often – between consulting with the planner at Notre Dame in Paris, and writing her next book, she's often called upon to look amazing on screen!
So she decides to sort out 3 wardrobe clusters, to uncomplicate getting dressed every morning.
First is black silk, lightened with a couple of tops. One top is shockingly relaxed…
There was frankly NO way she was going to live without some green! And her pleated skirt is so comfortable for sitting at her desk…
(We've been ranting about color names? Note that the cardigan above is NOT the same color – nominally – as the tank top! Who DOES this?)
And lastly, she wants to include her lovely shirred skirt, and some lace, and a touch of red:
As soon as the clusters are chosen, she arranges everything beautifully, and stands back to admire the succinct statement of her personal style, carefully hanging on 12 padded hangers and 3 wooden skirt hangers: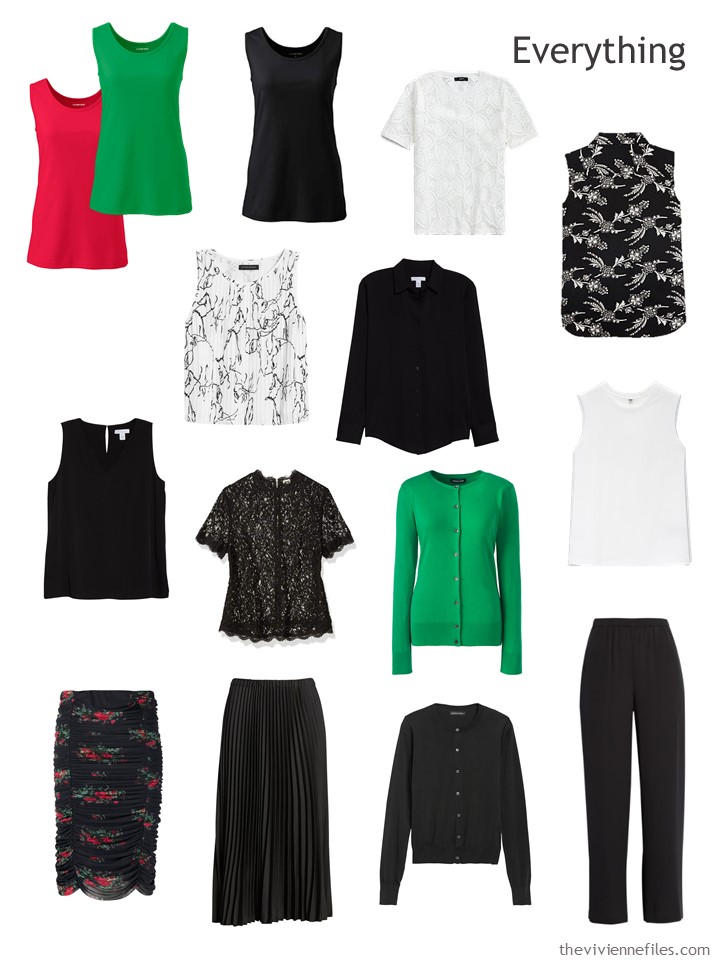 She pauses for a moment, just long enough to see (in her mind) an additional 6 outfits that could come from combining pieces for more than 1 cluster: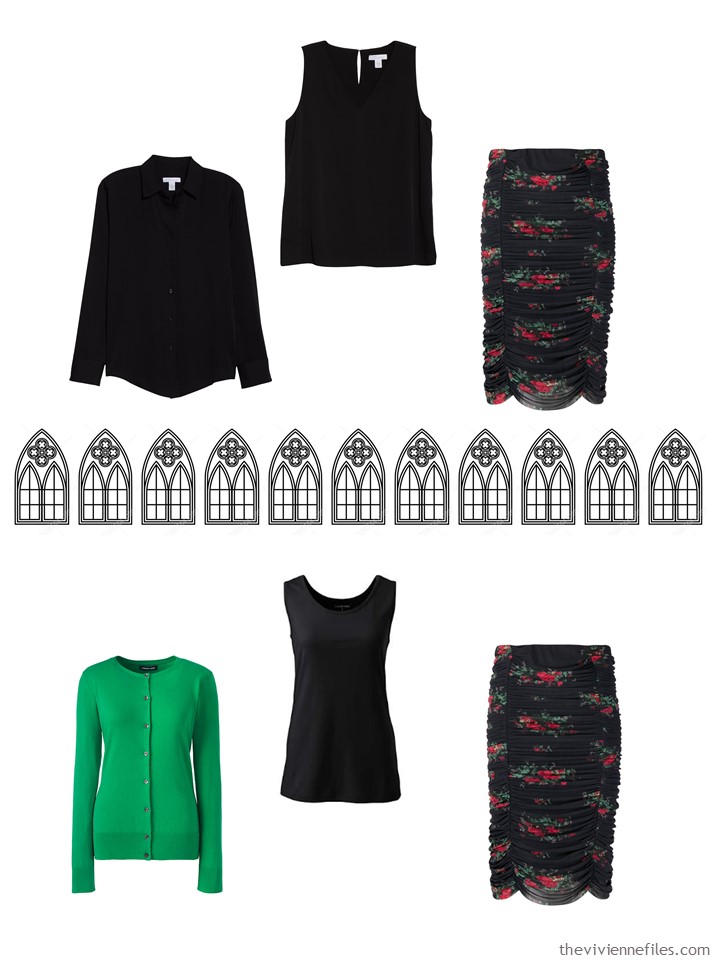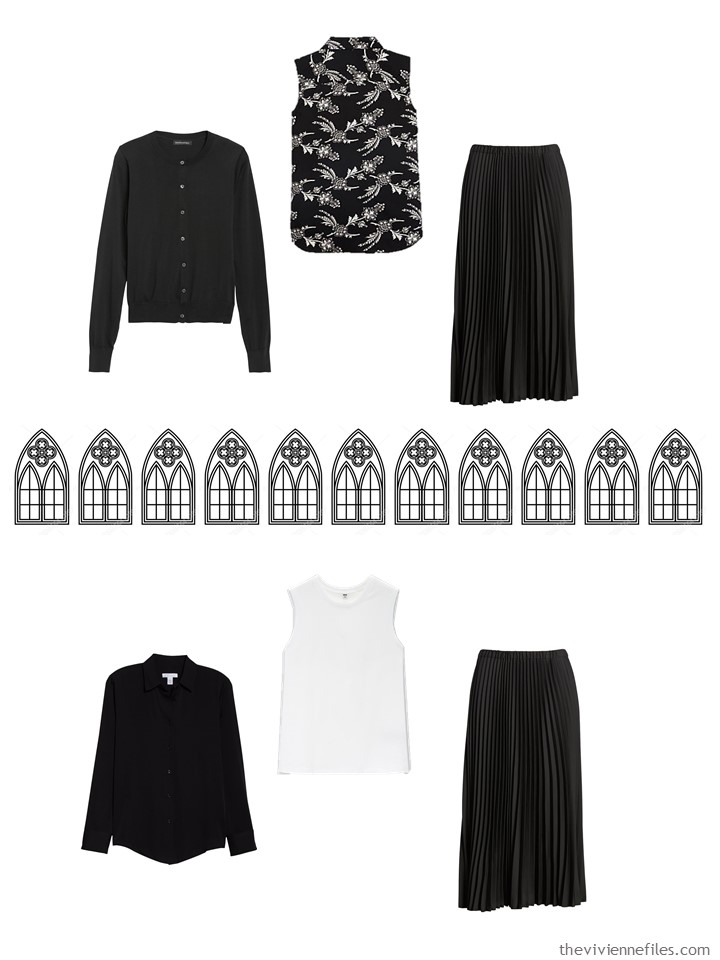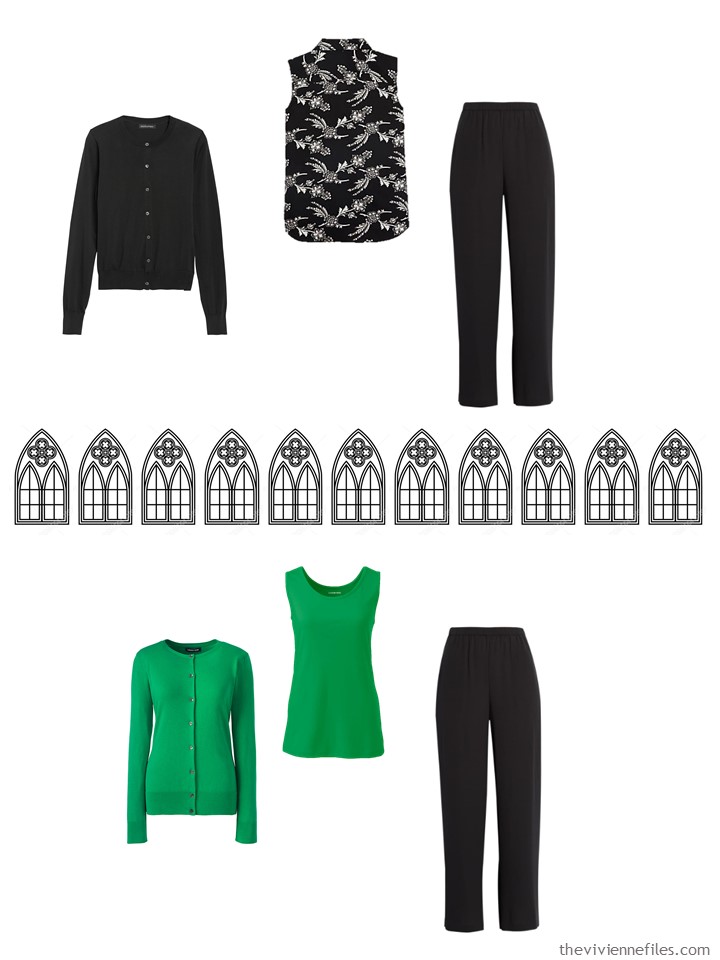 She's stuck at home, but she's going to be beautiful even if nobody can see her! If we can't be beautiful for ourselves, why would we bother to be beautiful for other people? Pleasing ourselves is important…
Should I find accessories for this most fascinating heroine? (please say yes…)
love,
Janice
p.s. Four years ago, our art-inspired heroine was headed alone to the shore, before the weather was quite warm enough…